It can be a bit hard to sort the wheat from the chaff when it comes to the best free Xbox Series X games. There are plenty of options out there, and the market for these sorts of video games is only continuing to expand. There's something out there for nearly everyone, thankfully.
As always, it's important to be wary of microtransactions and the monetization aspects of how free-to-play games operate – nearly all of which are different – but the vast majority of titles only gate cosmetic content behind purchases. Even if you don't spend a single dime, the Xbox Series X titles below should give you a large amount of fun regardless. So keep reading for our list of the best free Xbox Series X games available right now.
---
Apex Legends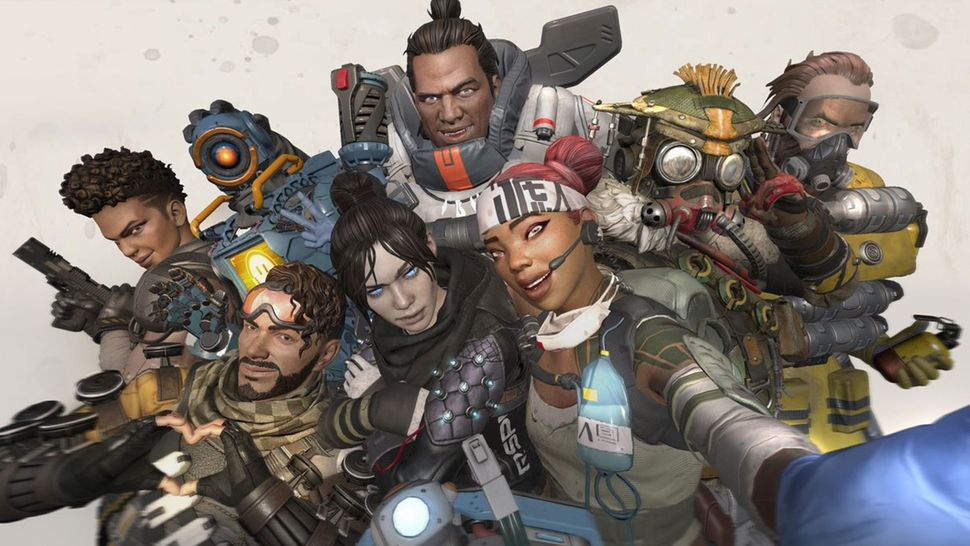 EA's free-to-play shooter appeared to arrive overnight, but instantly challenged Fortnite's grip on the battle royale genre. By the end of its first month, February 2019, Apex Legends had reached over 50 million players, and hasn't looked back since. The squad-based shooter's endearing characters, and defined skill classes are likely why it's maintained a solid player base for the last two and a half years, and developer Respawn Entertainment – they of Titanfall and Star Wars Jedi: Fallen Order fame – has done a fine job supportings its runaway hit. Unlike Fortnite's lore-driven challenges, there isn't too much in the way of guided strategy here – in Apex Legends, what you see is what you get, and it's all the better for it!
Brawlhalla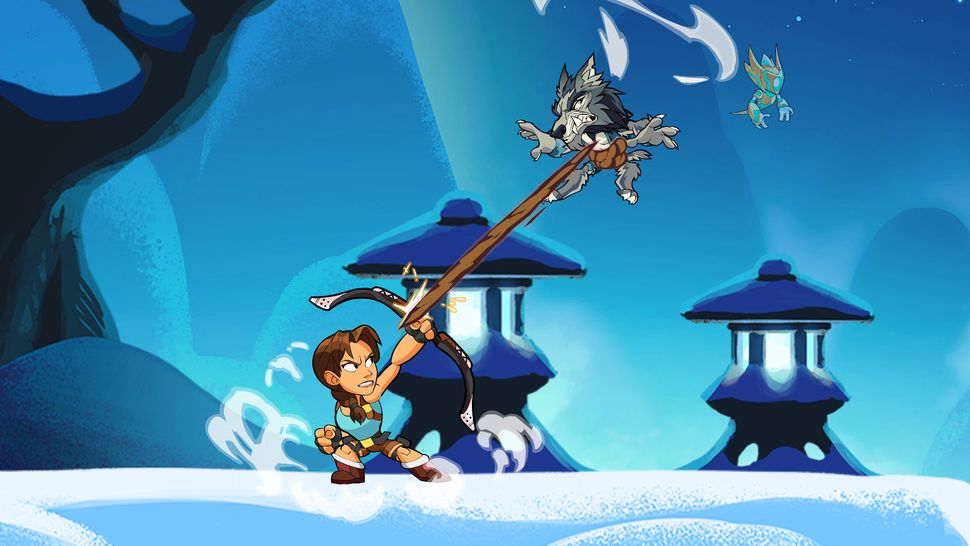 An accomplished, slick, and refined take on the Smash Brothers formula that's brimming with energy and character. Speaking of character, Brawlhalla's span all sorts of historical archetypes – from Vikings to Valkyries, medieval knights to Samurai warriors, and, of course, 1930s gangster because, well, why not? With that, expect chaotic bust-ups, high-flying aerial duels, and general bedlam on the battlefield in a game which, the longer you play, appears to stand alone despite paying constant deference to its inspiration. Another boon for Brawlhalla is its friendly free-to-play model – which offers players a limited selection of its character ensemble on free rotation, the rest of which can be bought with either in-game currency or real-world pennies.
Call of Duty Warzone
Call of Duty: Warzone drops 150 players into a map, lets them complete contracts, collect loot and, of course, shoot loads of holes in each other with the refined FPS prowess we've come to expect from the enduring shooter series. Regular content drops and dense battlefields with plenty of hidey-holes make cautious, stealth-driven strategy as feasible as all-guns-blazing warfare – all of which is complemented by intuitive UI and a smart, easily accessible inventory system, allowing you to focus on what matters most: exercising your hair-trigger finger again and again again.
Destiny 2
Destiny 2 may have begun life as a regular old pay-to-play game, but its 2019 update, New Light, flipped the free-to-play switch for all to enjoy on a complimentary basis. New Light gives players a tailor-made variation of the full-fat experience that's focused on the content prior to Shadowkeep – the major expansion which landed alongside New Light. With that, expect a host of weapons, modes, activities, and all the general space opera shoot 'em up gubbins you've to expect from Bungie's sci-fi shooter series. This is of course a best free Xbox Series X games list, but Destiny 2's crossplay support lets players play across PS5, Xbox One, PS4, and PC.
Knockout City
Knockout City might not immediately be on everyone's radar, but the spunky free-to-play title from Velan Studios absolutely should be. The family-friendly brawler has multiple different modes where dodgeball maniacs take each other on in teams or free-for-all matches.
While there are plenty of team-based brawlers on the market, Knockout City stands out in part due to its stylish graphics and cosmetic options as well as its frenetic dodgeball-based gameplay. And even if you can't manage to grab a ball itself, your teammates can ball up to function as one themself. There's nothing quite like it.
Fortnite: Battle Royale
Fortnite is the battle royale 'em up that followed the incredible overnight success of PUBG Battlegrounds and, somehow, made it even bigger. You know the format by now – 100 unarmed players parachute into the same map, scramble for loot and weapons, and ultimately fight to the death. The twist from Epic Games' constantly evolving juggernaut, however, lets players build things on the fly – using gathered resources to throw up shelters, brick walls, and sky-scraping stairways as a means of defense and/or to gain a better vantage point in battle. As the ever-shortening circle of death squeezes the battlefield in its closing stages, building upwards can become increasingly important, making shootouts in the final stretch especially exciting.
Halo Infinite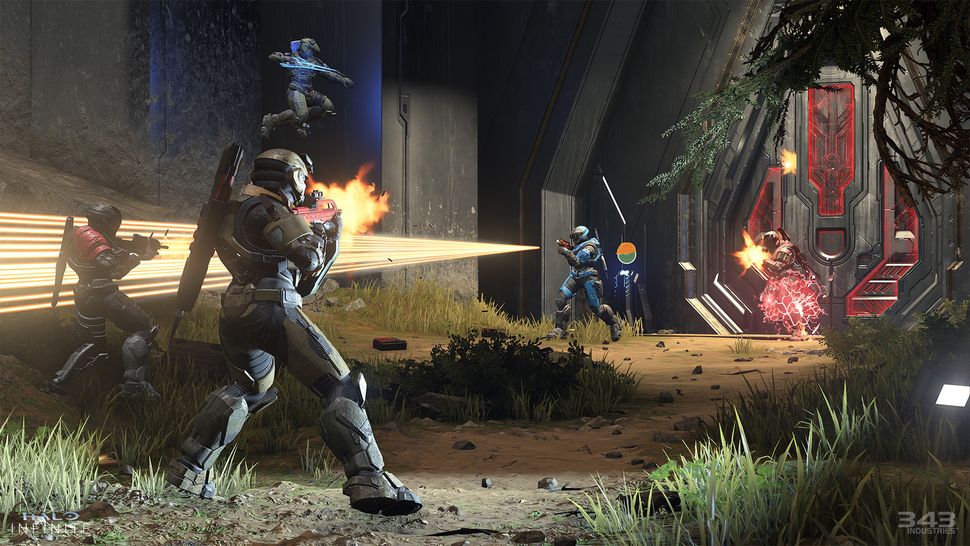 Halo Infinite isn't just one of the best Halo games of all-time, it's also free-to-play! Well, its multiplayer is. 343 Industries released Halo Infinite's multiplayer across PC, Xbox One, and Xbox Series X in late 2021, and we're having a damned good time with it. The FPS is back to its best, returning to the arena-shooter roots that helped propel Halo 3 to legendary status back in the Xbox 360 years. While Xbox Game Studios is still trying to iron out some of the creases in progression and content rotation, the core experience is undoubtedly excellent.
MultiVersus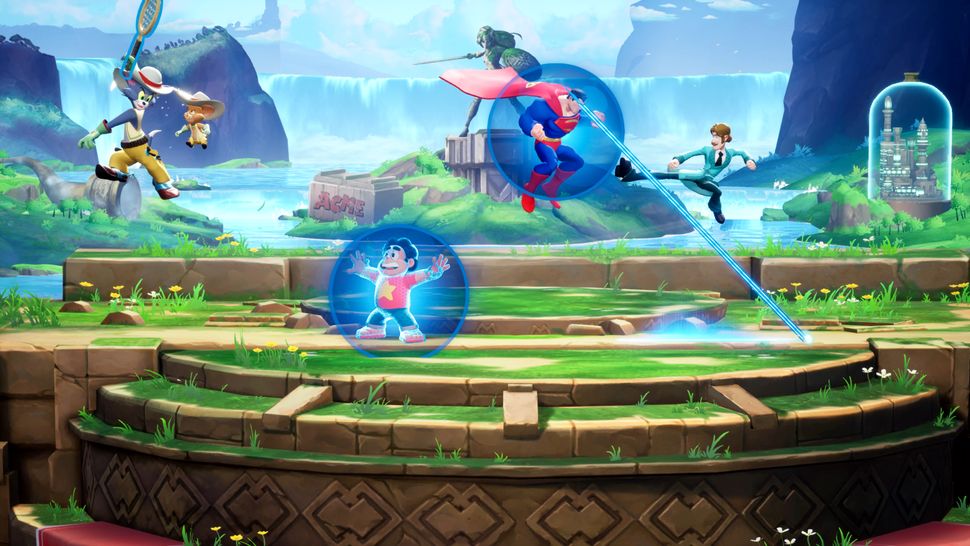 The free-to-play platform brawler MultiVersus gets compared to Nintendo's Super Smash Bros. franchise frequently, and for good reason: it's essentially what that game would look like if infused with Warner Bros. properties instead. Regular updates, including the recent release of Black Adam to coincide with the film, means that MultiVersus constantly feels fresh as the meta never really has a chance to completely solidify.
While you could technically speed up the process of unlocking fighters and the like through spending some cash, there's really no reason to bother. It's a bit of a chore to unlock, but even the most basic fighters in the roster can be a lot of fun if you're willing to give them a chance.
PUBG: Battlegrounds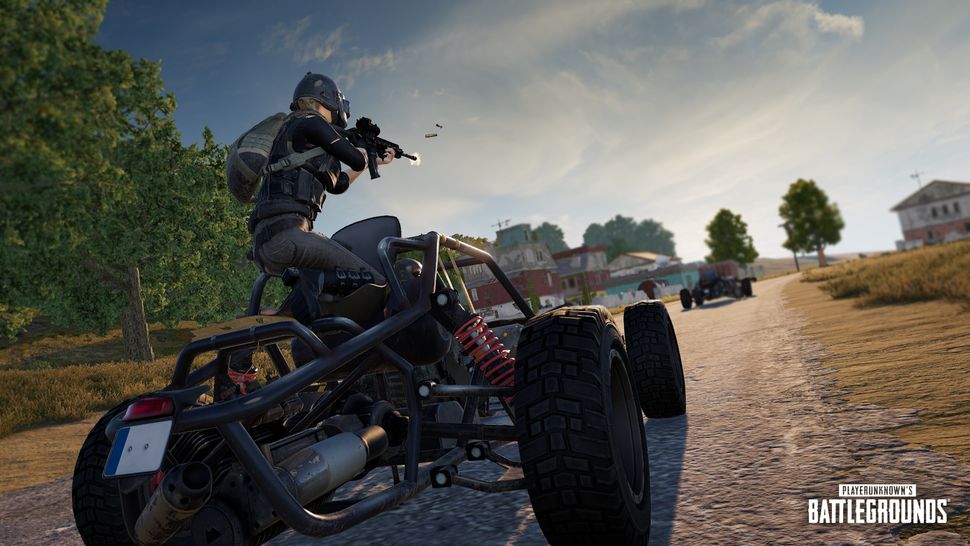 The battle royale that started it all is now free-to-play. PUBG: Battlegrounds took the world by storm when it launched in 2017, inspiring the likes of Apex Legends, Fortnite, and Warzone. The version of the game that exists today is finely-tuned, content-rich, and a whole lot of fun. PUBG is slower and more tactical than the games that followed it – it can be punishing, particularly if you don't have a solid squad around you. But don't let that intimidate you, because PUBG is a truly excellent game that is deserving of your time and attention.
Roblox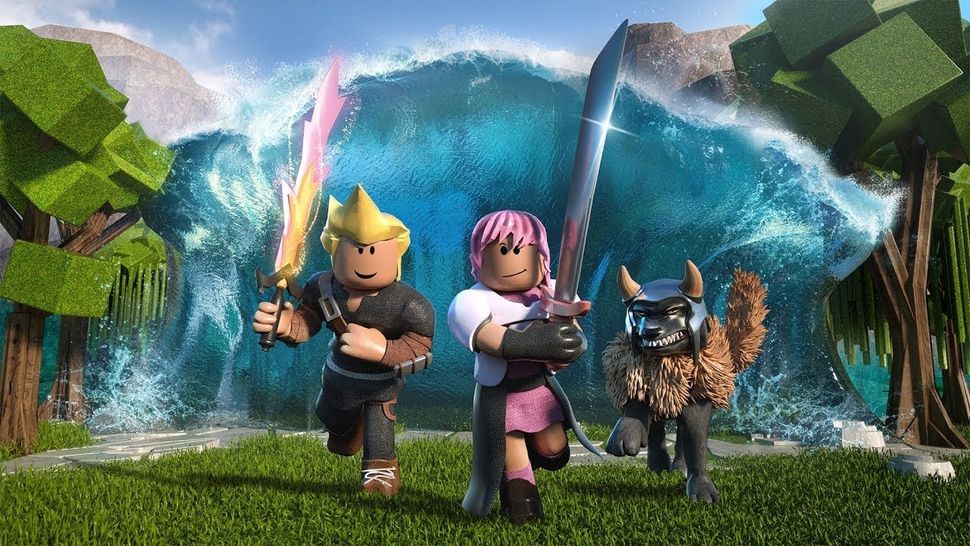 Roblox is a family-friendly combination of GTA Online, Fortnite, and Minecraft that favors creation. Like, really favors creation. Its players tend to belong to younger generations, but that doesn't stop its most creative minds from contributing upwards of 20 million different projects to the platform on an annual basis – with MMO pet game Adopt Me!, episodic horror game Piggy, and RPG school-themed venture Royale High among its most popular servers. Fold in themed events, such as community-wide Easter egg hunts, and virtual Secret Santas, and Roblox has more than earned its place among the best free Xbox Series X games out there today.
Splitgate
Splitgate is carrying the flag for old school shooters. Even with Halo Infinite doing its best to re-capture its arena shooter roots, Splitgate feels like a more mechanically faithful interpretation of the Halo 3 era. Which is weird, given that it also incorporates a portal system, bringing a new degree of dimensionality to its tightly designed spaces. Splitgate is a lot of fun and only getting better now that it's leaving its 'early access' period for its first full season of play.
Warframe
The Warframe which exists today is not the same game that launched in 2013. That's thanks to the countless updates developer Digital Extremes has shoveled into the willing hands of the sci-fi shooter's hardcore fan-base, who, similar to communities such as EVE: Online, travel the world to meet and socialize with their fellow Tenno. With an engaging story mode, PvE quests, competitive deathmatches, and breakneck multiplayer, there's plenty to keep free-to-play patrons going here – to the point where, with so much going on, it's quite amazing that Warframe can still be enjoyed in full without spending a penny. Also: filling the shoes of a space ninja will never, ever get boring.
Rocket League
Rocket League set the gold standard for vehicular sports video games back when it first released and it has only continued to be popular since transitioning to a free-to-play model in late 2020. While certain cosmetic additions and the like are now available for purchase, the base gameplay of cars rushing a large ball around an enclosed field while performing acrobatic stunts to score goals remains unchanged.
Compared to some of the other free video games on the Xbox Series X, Rocket League requires a certain amount of skill and understanding of timing to truly enjoy, and good players can easily stomp bad ones, but all it takes is a little practice to be zooming circles around other players.
The Sims 4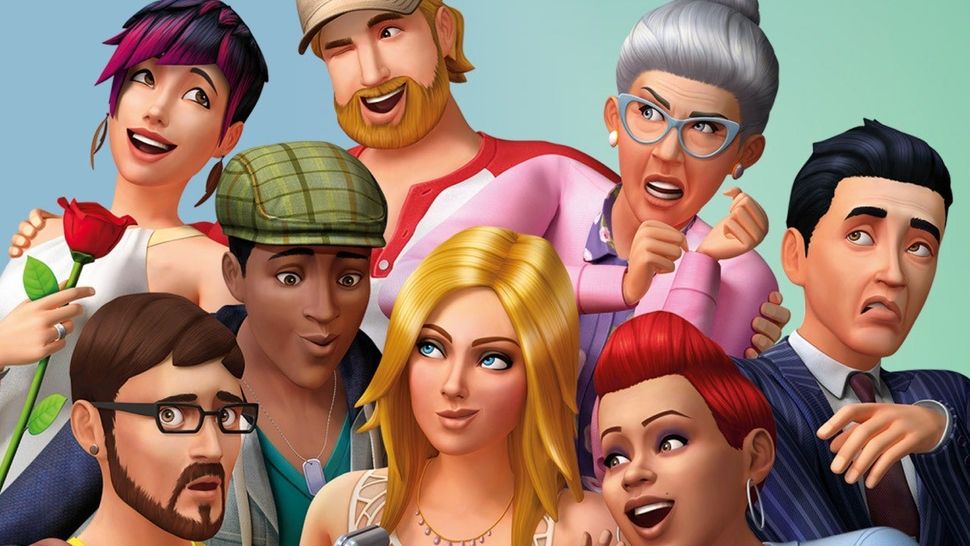 The Sims franchise in general needs little introduction, and The Sims 4 is just the latest and greatest version of the long-running simulation game. Players customize characters, homes, and more while managing the daily lives of their simulated people like who they hang out with and what kind of work they do.
While initially launched as a product you simply buy, The Sims 4 recently went completely free. That's just the base game, however. If you're looking for some of the wilder options like, say, high school life or Star Wars, you'll need to shell out for the game's DLC packs. Even so, the base version is charming enough even if the console's controller layout is a bit wonky.
Fall Guys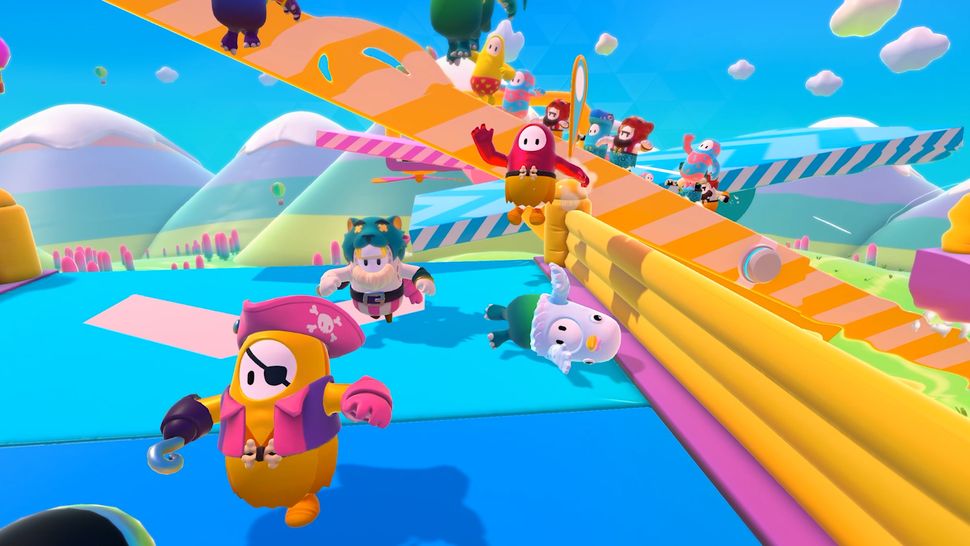 Did you know that Falls Guys is free now? You can just download it and… start stumbling across obstacles courses and the like, no money required. While it was initially released in 2020, it relaunched as a free-to-play title when it released on additional platforms earlier this year – and that includes the Xbox Series X|S.
There are, of course, technically ways in which you can spend money in Fall Guys, but they are purely cosmetic and a number of goodies can be earned simply through playing. And while it might not have the same amount of popularity as it did immediately out of the gate, the title is regularly updated and there are still plenty of fellow beans to play against in multiple stumbling rounds to try and win digital crowns as a symbol of your success and skill.
---
Need some last-gen love? Check out the best free Xbox One games by clicking that there link.