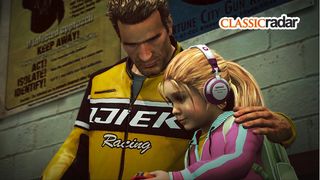 No more spoiled brats
Virtual children are undoubtedly worse than the real thing. Diminutive, shrill and noisy, you cant even send them to the naughty step when theyre misbehavin. Were used to solving our videogame problems with violence, but due to standards of good taste, that approach isn't generally allowed with young-uns.
Often voiced by high-pitched women because kids cant act, they also tend to lookweird like shrunken adults. Because of this, weve put together a list of youngsters in games whose toys wed love to take away, but cant. Read on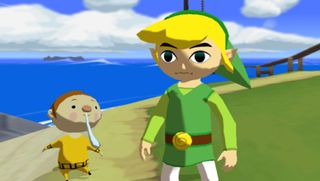 Zill (Legend of Zelda: Wind Waker)
Whenever Snotzy catches sight of Link, hell follow him for a short time, even bumping into him if Link stops moving. Somebody get this kid a restraining order wrapped in a handkerchief. Have you ever tried looking cool in front of the lads (or a group of pirates) with a disgusting infant cramping your style? Link must look lame enough to Tetra and the gang dressed in his all-green ensemble, without the added burden of babysitting.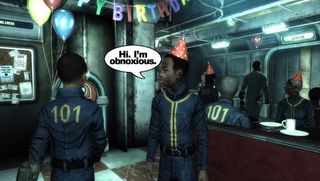 Young Wastelanders (Fallout 3, Fallout: New Vegas)
Take the young vendor on the corner of New Vegas Freeside who shouts: If it can be bought, it can be sold at Mick and Ralphs! Constantly. On a loop. Because developers know better than to give the good lines to children. Though the Child at Heart perk allows you to verbally influence kids, it would be better if the little blighters were programmed to react to bullets. And who invited those brats to our birthday party in Fallout 3? Not us.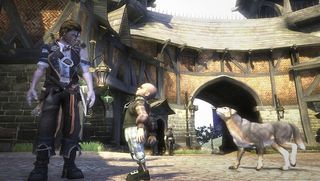 Street Urchins (Fable series)
In Fable, if youre not a cockney, youre a spluttering toff, the same reasoning applying to its younger characters who either beg for money on the stained street corners of Albions industrial estate or strut around the more privileged areas, snidely making fun of your dirty shoes in a manner most Etonian. Only its even more hurtful because theyre smaller than you and you cant kick them as you would a chicken.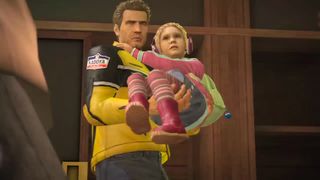 Katie (Dead Rising 2)
Perhaps were being mean. Katie doesnt necessarily demand you find her a cure, and theres nothing stopping you neglecting your daughter, choosing instead to slap a chainsaw to a kayak paddle and pirouetting into a crowd besides fatherhood guilt, that is. We just find her presence distracting. Like a disapproving Gamestop employee looking over your shoulder as you begin your sixth hour on a demo kiosk.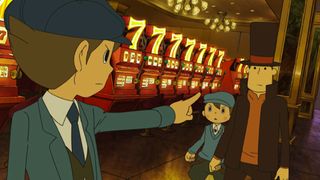 Luke (Professor Layton series)
Lukes constant Whats this, Professor? is made worse by his aggravating voice acting (voiced by Maria Darling, a female) which almost makes us resent the games abundance of otherwise gorgeous cutscenes. To be fair, the lad is obviously less experienced than Layton, and being under the tutelage of a thoroughly polite, top-hat-wearing gentlemen, is bound to turn out all right in the end. Either that or his brain turns inside out from too much lateral thinking.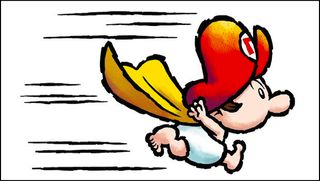 Baby Mario (Yoshi's Island)
In fact, Baby Mario annoyed us so much in the almost-great-if-it-wasnt-for-Baby-Mario platformer, we would much prefer to play Yoshi's Island: No Screaming Baby Edition. Our final analogy? Yoshis Island is like a 'delicious chocolate that attracts hissing spiders'.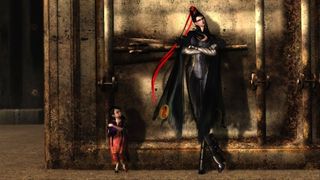 Cereza (Bayonetta)
Except she isnt. According to the story, Cereza is Bayonetta. As a young girl she was sent to find her future self by Father Balder. So why isnt she just called Mini Bayonetta then? Because then it would make far too much sense.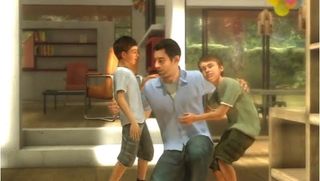 Shaun and Jason (Heavy Rain)
First, theres Jason: Demanding he be bought a balloon from a creepy clown, then walking off as his father pays for it cueing much parental panic - and finally triggering his own death by blindly running into traffic. And what about Shaun? Sulking as his father prepares him dinner, berating him as he tucks him into bed, and disappearing from Ethans side after his pa blackouts in a park. Sure, his brother died and his parents divorced, but still. Utter Plonkers.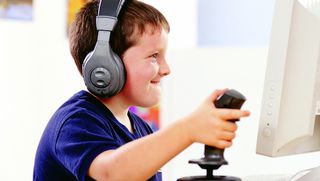 Whiny, Sweary, Mouthy Kids Online (Real life)
Mostly calling our mothers names in shooters such as Halo Reach and Black Ops, they also inhabit sports titles like FIFA and Madden, quitting out at the first sign of a loss. Occasionally theyre found online strategy games, upsetting the usual genteel status quo with terribly BM (Bad Manners). Sure, prepubescents arent the only ones who can act immature online, but they certainly make up the rank and file.
Can't believe we didn't include Obviously Annoying Kid X in this list? Feel free to tell us all about it in the comments.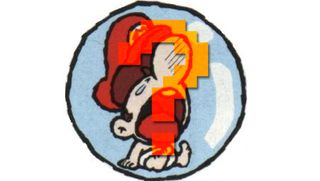 Waaaaah!
Are there any other babies that have driven you mad? Let us know in the comments!