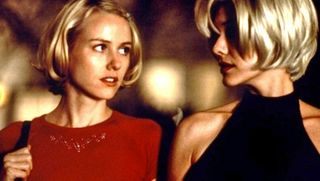 Talking point
Films can be a bit blokey, with women mainly used as set dressing or accessories for the male leads. If you want to know how little a film values its female characters you can subject it the Bechdel test (which can actually be applied to all forms of fiction): does the film feature at least two women who talk to each other about something other than a man? The requirement that the two women must be named is sometimes added. Its amazing how few films pass, and generally, the lower budget a film has, the more likely it is to pass.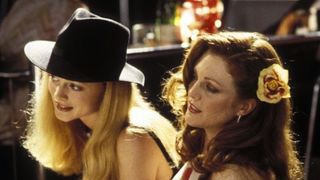 50. Boogie Nights (1997)
How It Passes: Created by comic author Alison Bechdel in her 1985 book Dykes To Watch Out For, The Bechdel Test proposes an assessment of how women are represented in film. According to Bechdel, the method for measuring female visibility in a film involves conforming to the following three scruples: there have to be two named women; whom engage in a conversation; which is about something other than a man. Boogie Nights hits all three during a sizeable scene in the middle, during which Rollergirl (Heather Graham) asks Amber Waves (Julianne Moore) if shed adopt her and be her Mom. Aww.
Best Female Character: Porn veteran, Amber Waves, who takes newcomer Eddie under her matriarch wing. Things get rather Oedipal, rather fast.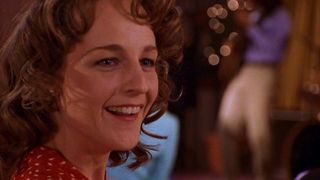 49. As Good As It Gets (1997)
How It Passes: While penning a thank you note, Carol (Helen Hunt)s irritations mount as she vents about her daily frustrations with her mother, Beverly (Shirley Knight.)
Best Female Character: Struggling waitress Carol, whose fierce loyalty to her familys wellbeing motivates her to thrive in an environment seemingly against her at every turn.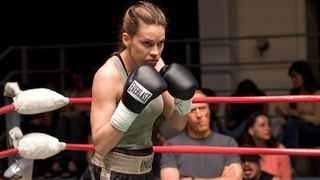 48. Million Dollar Baby (2004)
How It Passes: Boxer-in-training Maggie Fitzgerald (Hilary Swank) returns to her white trash abode to offer her mother, Earline (Margo Martindale), a better life. She declines on account of it threatening her benefits.
Best Female Character: The tough-as-nails Maggie, a girl from the wrong side of the tracks whos constantly knocked back by lifes detractors yet never stops believing in herself.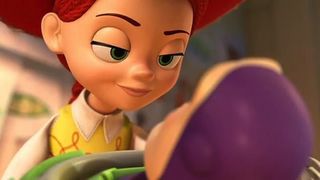 47. Toy Story 3 (2010)
How It Passes: In their efforts to console a sobbing Barbie (Jodi Benson) over her abandonment by owner Molly, Mrs. Potato Head (Estelle Harris) and Jessie (Joan Cusack) offer her reassurance and comfort. Awww.
Best Female Character: Badass cowgirl, Jessie doesnt take lip from no-one. A special edition toy, shes even blessed with her very own sniffling backstory montage. To Sarah Maclachlan.
46. The Royal Tenenbaums (2001)
How It Passes: Outside the hospital, Etheline (Anjelica Houston) and Margot (Gwyneth Paltrow) discuss the possibility of Margo quitting smoking.
Best Female Character: The mysterious-and-humourous Margot, adopted daughter of the Tenenbaum clan, keeps secrets and herself to herself.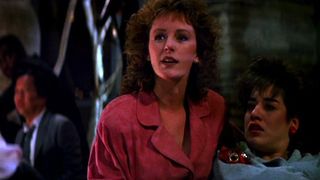 45. Die Hard (1988)
How It Passes: Holly McClane (Bonnie Bedelia) jovially ruffles her secretary, Ginny (Dustyn Taylor) about the possibility of having a drink at the party.
Best Female Character: The gutsy wife of John McClane (Bruce Willis), Holly busts out of a role that couldve easily been reduced to whimpering and histrionics. She keeps her wits about her and gives Gruber plenty of grief.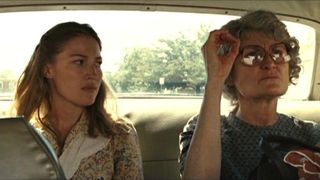 44. No Country For Old Men (2007)
How It Passes: While the flick centres on her husband, Llewelyn, on her way to the bus station, Carla Jean (Kelly Macdonald) asks her mother Agnes (Beth Grant) if shes packed sufficient medication.
Best Female Character: Carla Jean, without a doubt. She faces the cattle-prod execution methods of Anton Chigurh with an attitude of calm serenity. Not all badasses scream and shout, you know.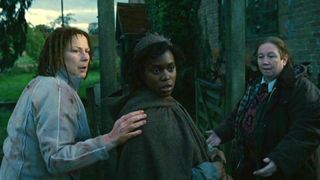 43. The Children Of Men (2006)
How It Passes: Sole guardian of humanitys hope, aka the only woman on the planet with a bun in the oven; Kee (Clare-Hope Ashitey), shares conversation throughout the film with Julian (Julianne Moore) and her midwife, Miriam (Pam Ferris.)
Best Female Character: Julian, an outlaw whod lost her own child, and fatally puts herself in harms way to protect another.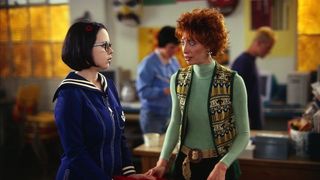 42. Ghost World (2001)
How It Passes: Super-sarcastic teen, Enid (Thora Birch) and her best friend Becky (Scarlett Johannson) discuss the trajectory of their lives after graduating high school, and whether or not theyll see any of their classmates again.
Best Female Character: Wacky art teacher, Roberta Allsworth (Illeana Douglas), whose earnestness towards Enids talent, and her own short film, Mirror Father Mirror, is hysterical.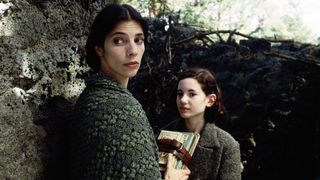 41. Pans Labyrinth (2006)
How It Passes: Trapped by her mothers new husband the dastardly Captain, Ofelia (Ivana Baquero) and housekeeper Mercedes (Maribel Verdu) talk about the young girls fascination with faeries, her extravagant dress and the rebels hiding in the mountains.
Best Female Character: The fearless Ofelia, whose endless imagination gifts her with an extraordinary life, which she surrenders for that of her baby brother.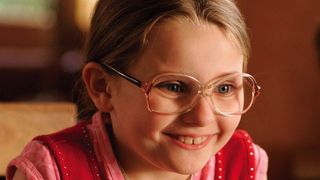 40. Little Miss Sunshine (2006)
How It Passes: Sweet pre-teen Olive (Abigail Breslin) finally arrives at the beauty pageant shes rallied to compete in, and meets the trim Miss California (Lauren Shiohama.) During their exchange she poses the all-important question: do you eat ice cream?
Best Female Character: Olive, hands down. A happy-go-lucky kid, blissfully free of the trappings of self-doubt which plague her family. If your heart doesnt melt watching her lose her marbles upon discovering shes in the pageant... well, it should.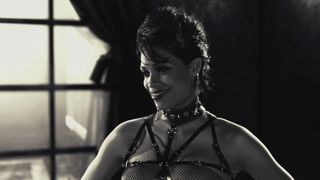 39. Sin City (2005)
How It Passes: Teen hooker Becky (Alexis Bledel) sets up her boss, Gail (Rosario Dawson) in a deal cut with the mob to help her Mom. Gail aint too happy about being sold out, as the blue-eyed lass tries to argue her way to reason.
Best Female Character: One of the leading authorities in Old Town, Gails trademark snarl twinned with a penchant for the leathery, studded side of romance mark her as a woman you definitely dont want to get on the wrong side of...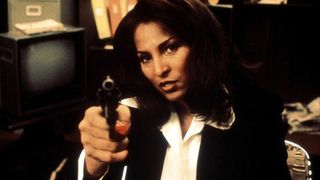 38. Jackie Brown (1997)
How It Passes: In the thick of the set-up, Jackie (Pam Grier) has a rendezvous with both Sheronda (Lisa Gay Hamilton), with whom she discusses her name and the cash, and Melanie (Bridget Fonda), who talks to Jackie about her suit.
Best Female Character: The titular heroine herself, Jackie Brown. A flight attendant mixed up in a world of money-smuggling to help ends meet, she harnesses her resolve to make a life-changing decision in the face of potentially bonkers consequences.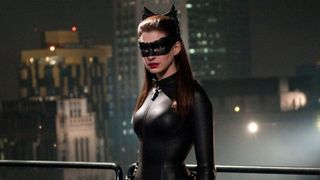 37. The Dark Knight Rises (2012)
How It Passes: Selina Kyle (Anne Hathaway) and her assistant, Jen (Juno Temple) spar back and forth following the liberation of Gotham and whether or not the fallout was what Selina truly wanted.
Best Female Character: The wily Catwoman herself, Selina Kyle she can burgle with the best of em, harness the thunderous Batcycle and of course, play a double agent with ease.
36. Halloween (1978)
How It Passes: In the middle of babysitting, Annie (Nancy Loomis) locks herself into the laundry room and gets stuck trying to escape from the window. The girl in her care, Lindsey (Kyle Richards) comes to help free her, and the two discuss the situation at hand.
Best Female Character: The scream queen supreme, Laurie Strode (Jamie Lee Curtis). Her transformation from typical teen into cunning survivor kickstarted horrors trend of the final girl.
35. Black Swan (2010)
How It Passes: Ballerina Nina Sayers (Natalie Portman) has multiple exchanges with her overbearing mother, Erica Sayers (Barbara Hershey) concerning her upcoming role in Swan Lake.
Best Female Character: Winona Ryders former ballet ingenue, Beth McIntyre whose brief screen time is dedicated to her scathing temper and outbursts towards Nina. She certainly was not going down without a (cat)fight.
34. Kill Bill Vol. 1 (2003)
How It Passes: The Brides (Uma Thurman) first visit on her kill-list tour to the abode of one Vernita Green (Vivica Fox) has the two duking it out, until Greens daughter walks in. They take matters to the kitchen and duel it out in a verbal sparring over coffee.
Best Female Character: The Bride deadly with a Hanzo Hattori katana, and on a serious vengeance tip.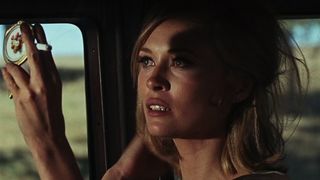 33. Bonnie And Clyde (1967)
How It Passes: The screeching wife of Clydes brother Buck, Blanche (Estelle Parsons) and Bonnie (Faye Dunaway) share a mutual distaste at first sight and express it verbally as they peel away from a shooting spree.
Best Female Character: Southern waitress turned gun-totin criminal, Bonnie Parker. She handles her lovers impotence with grace and knows when its time to scream, shout and go off half-cock with a pistol.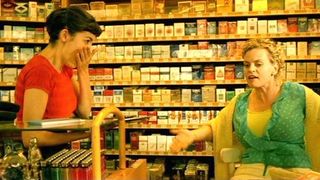 32. Amelie (2001)
How It Passes: Amelie (Audrey Tautou) herself may barely speak to another woman without referring to her search for Bretadou, but she does share quips with the busty Georgette (Isabelle Nanty) and Suzanne (Claire Maurier) at the cafe.
Best Female Character: Miss Amelie Poulain, a woman on a quest for the beauteous things in life via unusual and romantic means.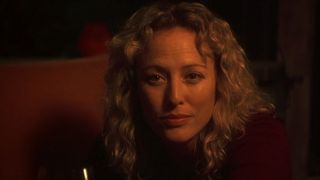 31. Sideways (2004)
How It Passes: Wine enthusiast Maya (Virginia Madsen) kicks back for many conversations with her best buddy Stephanie (Sandra Oh) about children, and of course, vino.
Best Female Character: Maya. A thoughtful, intelligent, funny woman who also happens to deliver one of cinemas most evocative speeches, bristling with intrigue and passion. And its all about wine.
30. Being John Malkovich (1999)
How It Passes: The frizzy-haired and impossibly sweet Lottie (Cameron Diaz) and Maxine (Catherine Keener) confess their love for one another after being ejected from John Malkovichs subconscious.
Best Female Character: Lottie, the long-suffering wife of pathetic puppeteer Craig, comes into her own upon the dawning realisation that she loves Maxine.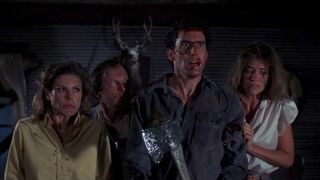 29. Evil Dead II (1987)
How It Passes: On the hunt for her missing professor father, Annie (Sarah Berry) enlists the help of locals Bobby Joe (Kassie De Paiva) and Jake. When Bobby Joe asks her why the hell she wants to go up to the cabin, Annie shoots back that its none of her business.
Best Female Character: The reanimated girlfriend of Ash, Linda (Denise Bixler.) Prancing about and generally antagonising him, her undead sense of humour is rather.... biting.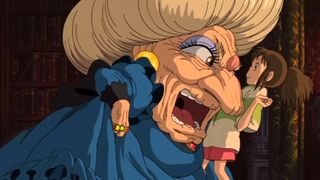 28. Spirited Away (2000)
How It Passes: At the centre of Miyazakis jaunt into the spirit world is ten-year old Chihuro (Rumi Hiiragi), who on her mission to free her parents from their swiney fate, asks bathhouse owner Yubaba (Mari Natsuki) for gainful employment at her business.
Best Female Character: The mesmerising Chihuro, a girl whos forced to prove her mettle in countless challenges she faces when battling for her parents lives.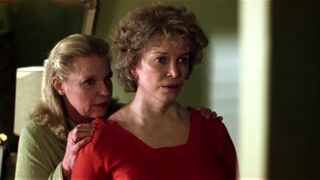 27. Requiem For A Dream (2000)
How It Passes: Pill-popping pensioner Sara Goldfarbs (Ellen Burstyn) dream of appearing on television is at the fore of her sidewalk chatter with her fellow cronies a veritable line-up of women, which includes her friend Ada (Louise Lasser) who squeezes Sara into her outfit and dyes her hair for her small screen debut.
Best Female Character: Girlfriend of Saras son Harry (Jared Leto), Marion Silver (Jennifer Connelly) the flighty beauty whose descent into a blissful heroin haze turns her from a sparkling hopeful to desperate druggie.
26. American Beauty (1999)
How It Passes: Promiscuous wannabe Angela (Mena Suvari) takes a car ride with her galpal Jane (Thora Birch) and broaches the subject of how terrible it would be if she were average.
Best Female Character: Janes mother, Carolyn (Annette Bening) a realtor who embarks on an extramarital affair to broaden her horizons. Her domestic outbursts aimed at her husband Lester (Kevin Spacey) are some of the films wittiest asides.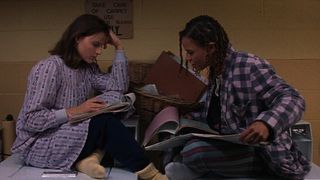 25. The Silence Of The Lambs (1990)
How It Passes: Rookie FBI Agent, Clarice Starling (Jodie Foster) riffs off her buddy Ardelia (Kasi Lemmons), as the two quiz each other for their upcoming tests during physical training. They later volley ideas back and forth about the case.
Best Female Character: Undoubtedly Clarice. Her voracious commitment to catching Buffalo Bill gets her tucked into some tight corners--all while being emotionally manipulated by Hannibal. She never loses her resolve, swooping in to rescue Catherine Martin while the rest of her department bumble around elsewhere.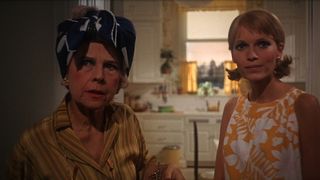 24. Rosemarys Baby (1968)
How It Passes: The woman with the finest receptacle for harbouring the devils seed, Rosemary Woodhouse (Mia Farrow), chats with a young woman Terry Gionoffrio (Angela Dorian) in the basement laundry. Terry reveals she was helped by the meddlesome Castevet couple.
Best Female Character: Nutty neighbour, Minnie Castevet (Ruth Gordon), desperate to bring satans spawn to Earth is downright spooky and still, youve got to give it to her she was one manipulative old broad.
23. Leon (1994)
How It Passes: Without her family, and without her beloved Leon, Mathilda (Natalie Portman) discusses with orphanage headmistress, Marguerite McCallister (Betty Miller) the impending danger she is in towards the films ending.
Best Female Character: Mathilda a scrappy kid turned into a pre-pubescent warrior by circumstance. Played by Portman with a hint of precocity, she never strays into brattishness, instead her child-like wonder is always present.
22. Whatever Happened To Baby Jane? (1962)
How It Passes: Quarrelling sisters, Baby Jane Hudson (Bette Davis) and Blanche (Joan Crawford) hold the majority of the films dialogue hostage - trading insults back and forth and generally making life hellish for each other.
Best Female Character: Its almost a tie; both siblings are equally as twisted and complex. Jane steals it by the skin of the canary her wickedness knows no bounds as she serves her wheelchair-bound sister her own pet bird for lunch.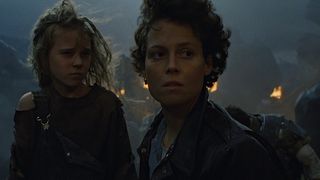 21. Aliens (1986)
How It Passes: Warrant officer Ellen Ripley (Sigourney Weaver) returns to the alien-ridden planet LV-426 and unearths Rebecca Newt Jorden (Carrie Henn), a young girl hiding out who reveals to Ripley the fate which befell her family.
Best Female Character: The franchises resident asskicker, Ellen Ripley. After surviving the events of the first film, she remains firm in her belief of the xenomorphs, eventually donning the infamous power loader and beating seven shades out of the alien queen.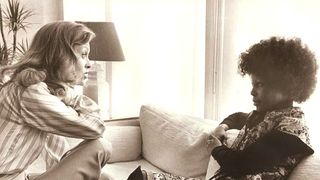 20. Network (1976)
How It Passes: The networks programming department head, Diana Christensen (Faye Dunaway) ropes in Laureen Hobbs (Marlene Warfield), spokesperson for the Ecumenical Liberation Army for a new show dedicated to guerilla tactics each introduce themselves with biting candour.
Best Female Character: Christensen, a ball-buster wholl do whatever it takes to increase ratings, with a mouth thats both damning and eloquent. A self-described racist lackey of the imperialist ruling circles.
19. The Exorcist (1973)
How It Passes: Mother and daughter, Chris (Ellen Burstyn) and Regan Macneil (Linda Blair) chat before the girls bedtime about her upcoming birthday and the man her mother is dating.
Best Female Character: Sweet, innocent Regan Macneil, who eerily transforms from a kind tween into the savage demon, Pazuzu. Never once missing a beat, Blairs performance leaves you wondering just when exactly the monster took hold...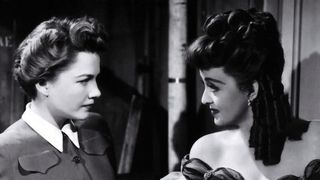 18. All About Eve (1950)
How It Passes: A film honoured with detailing the petty squabbles between actresses clambering for celebrity, theres plenty of opportunities for a clear pass. Ageing Broadway thesp, Margo Channing (Bette Davis) charms anyone in striking distance of her acid tongue, including desperate starlet, Eve Harrington (Anne Baxter.)
Best Female Character: The insidious Eve, a mistress of manipulation, whose wickedness slowly oozes from her bit-by-bit until her calculating persona is bared whatta gal.
17. The Wizard Of Oz (1939)
How It Passes: Whisked away to the magical world of Oz, Dorothy Gale (Judy Garland) accidentally plops her house on top of a witch, and is told by Glinda The Good Witch (Billie Burke) that it was in fact the Wicked Witch Of The East.
Best Female Character: The Wicked Witch Of The West, a cackling, green-faced hag with a dry sense of humour perfect for antagonising Dorothy.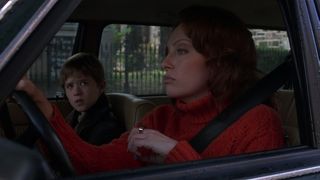 16. The Sixth Sense (1999)
How It Passes: At the funeral of Kyra Collins (Mischa Barton), the procession watches a video unearthed by Cole secretly filmed by Mrs. Collins (Angelica Torn) in which Kyra asks her mother if she can go outside. Mrs. Collins tells her no, as she always feels ill after lunch.
Best Female Character: Dedicated mother, Lynn Sear (Toni Collette), whose struggles with her son depict her as a loving, determined woman wearing a tough exterior to mask her heart of gold within. One of the final scenes in the car between mother and son will melt your heart.
15. Donnie Darko (2001)
How It Passes: Interfering conservative mother, Kitty (Beth Grant) visits the Darko homestead and discusses with Rose (Mary McDonnell) the chaperone duties required for their daughters dance troupe. The brief exchange is responsible for one of the films hilarious, oft-quoted lines: Sometimes I doubt your commitment to Sparkle Motion!
Best Female Character: Miss Pomeroy (Drew Barrymore). An English teacher who permits students to sit beside whoever they fancy, and rallies against the silliness of the PTA. If only wed all had a teacher like that...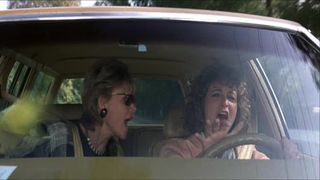 14. Ferris Buellers Day Off (1986)
How It Passes: Hot and bothered after having to leave work early, Katie Bueller (Cindy Pickett) collects her indignant daughter Jeanie (Jennifer Grey) from the police station. The two bicker in the car about the arrest.
Best Female Character: Jeanie. Frustrated and constantly at loggerheads with her brother, she wrings sarcasm from every diabolical scheme hatched by him or their Principal. Ultimately, turns out to be in possession of a heart of gold.
13. Mulholland Dr. (2001)
How It Passes: The premise of David Lynchs neo-noir whodunnit; an amnesiac searching for her identity with a new found friend, allows for a swift tick beside the three tenets of the test. For the majority of their scenes together, Rita (Laura Harring) and Betty (Naomi Watts)s adventure revolves around the pair discussing Ritas inciting accident, her real name and their burgeoning romance.
Best Female Character: The sparkly-eyed Hollywood newcomer, Betty Elms, charmed by the bright lights of the big city captured to a hyperbolic T by Naomi Watts.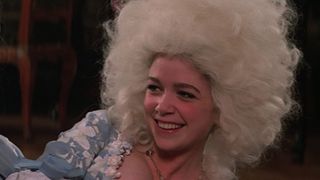 12. Amadeus (1984)
How It Passes: Mozarts wife Constanze (Elizabeth Berridge) hires a young maid, Lorl (Cynthia Nixon) to begin work immediately only a small exchange of words yet enough.
Best Female Character: The composers buxom young wife, Constanze, a controlling creature who does whatever she fancies, to whomever she fancies.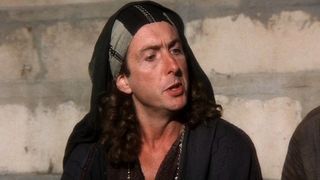 11. Monty Python's Life Of Brian (1979)
How It Passes: The transgender Loretta (Eric Idle) expresses to Judith (Sue Jones-Davies) her desire to be a woman and the two discuss (albeit briefly) her gender identity.
Best Female Character: Brians Mum, Mandy (Terry Jones) her snarky tones and incessant deadpan ribbing are the source of much of the films wit.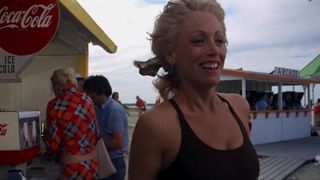 10. Jaws (1975)
How It Passes: The smidgen of chatter between Ellen Brody (Lorraine Gary) and motel owner Mrs. Taft (Fritzi Jane Courtney) on the beach concerning whether or not Ellen will ever become a true Amity resident, a real islander.
Best Female Character: With a handful to choose from, its gotta be Ellen Brody, wife of the Chief. Her killer 'do and eagerness to get tiddly wins it.
9. Roman Holiday (1953)
How It Passes: In the midst of a European tour, the outspoken Princess Ann (Audrey Hepburn) ponders the extravagance of wearing pyjamas instead of a nightgown with her lady-in-waiting, the Countess Vereberg (Margaret Rawlings).
Best Female Character: Hepburns Princess Ann, who flits between tending the cordial nature of her regal duties to an excitable naive young woman with oodles of charm.
8. The Apartment (1960)
How It Passes: Wise-talkin elevator operator Fran (Shirley Maclaine) takes a downward turn, and winds up getting her stomach pumped at her friend Baxters apartment. She is nursed back to health by the next-door neighbour, Mrs. Dreyfus, and the two discuss the merits of chicken noodle soup and her health.
Best Female Character: Fran, who simmers with pathos and jabs out some killer one-liners to her elevator patrons. A wacky gal in the contemporary cinema climate, shes a true outlier when you consider she appeared in a Billy Wilder comedy about misogyny and suicide.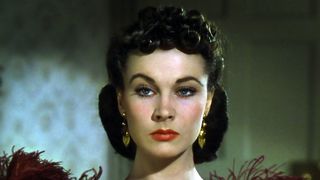 7. Gone With The Wind (1939)
How It Passes: The heavily pregnant Melanie (Olivia De Haviland) urges her friend Scarlett (Vivien Leigh) to take care of her baby should she die during childbirth, to which she agrees.
Best Female Character: The bright young spark Scarlett OHara who in the face of great peril shelters her insecurities to struggle through the hardships facing her ultimately taking charge of her life, despite her past mistakes.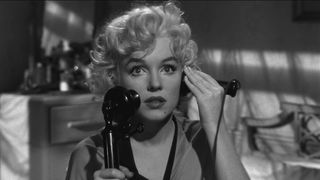 6. Some Like It Hot (1959)
How It Passes: Jerry (Jack Lemmon), dressed as the giggly Daphne, hopes to seduce the glamorous Sugar Kane (Marilyn Monroe) over cosy drinks in her bunk. The plan goes south as Dolores (Beverly Wills) pops her head through the curtains and she and Sugar Kane riff about cocktails.
Best Female Character: Sugar Kane a good-time gal, unaware of her affect on the opposite sex who wants to have fun and let it rip. One of Monroes finest turns.
5. Dog Day Afternoon (1975)
How It Passes: Head teller at the First Brooklyn Savings Bank, Sylvia (Penelope Allen) stresses over being a hostage and asks if anyones got a spare cigarette. Maria (Amy Levitt) pipes up Yes, but you dont smoke! initiating a brief chat between the two.
Best Female Character: Sylvia, dubbed The Mouth on account of her firecracker verbal stylings takes as much control of the terrible situation as possible. Unafraid to throw herself in harms way for the sake of her co-workers, she displays boatloads of courage.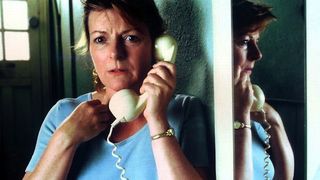 4. Secrets & Lies (1996)
How It Passes: Mike Leighs female-centric drama checks all three of Bechdels defining tenets throughout the interactions between Hortense (Marianne Jean-Baptiste) and her birth mother, Cynthia (Brenda Blethyn.)
Best Female Character: Cynthia, brilliantly realised by Blethyn. A deeply complex woman, her emotional tumult is aired across a seven-minute uninterrupted shot when she finally meets the daughter she gave up for adoption.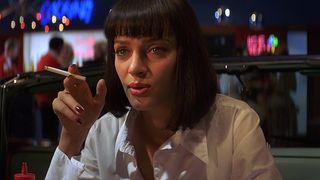 3. Pulp Fiction (1994)
How It Passes: With events at Lances (Eric Stoltz) pad about to blow up his girlfriend Jody (Rosanna Arquette) and Trudi (Bronagh Gallagher) engage in a spot of banter about the benefits of tongue piercings.
Best Female Character: Glorious Mia Wallace (Uma Thurman). The supercool retro queen innocently dallies with Vincents (John Travolta) affections over dinner. Truly a force to be reckoned with.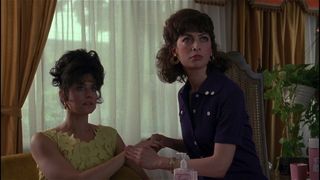 2. Goodfellas (1990)
How It Passes: Henrys old lady, Karen (Lorraine Bracco) attends a hostess party held by Mickey (Julie Garfield.) Amid the garish colour palettes, questionable makeup and candid convos, Karen talks briefly with Rosie (Ileana Douglas) about where they were each from.
Best Female Character: Karen, the at-first unsuspecting girlfriend of Henry Hill. Once she stumbles across the true behaviours her gangster husband engages in she lets it rip. Bracco nails it, from doe-eyed to bona fide moll.
1. The Godfather: Part II (1974)
How It Passes: The widowed Connie Corleone (Talia Shire) talks to her mother, Carmela Corleone (Morgana King) about returning one week late, despite her mother having sent for her at the airport.
Best Female Character: Wife of the Don, Kay Adams-Corleone (Diane Keaton). After birthing a smattering of Corleone babies, she stands up to her husband Michael with strength, delivering a crushing diatribe to the family patriarch.