The abyss gazes back
Villains, scoundrels, cutthroats, rogues, crooks, criminals and outlaws - where oh where would the cinema be without its moustache-twirling, appendage slicing bad guys? And they come in so many distinct flavours! There's the Machiavellian, a scheming subset of hare-brained thinker out to out think the hero. Then, there's the bruising dimwit, as likely to knock himself out as our intrepid leading man. After that comes the 'old bud turned bad', 'the quivering coward', the 'bizarro hero' and more, much much more.
The gift of an iconic villain is the gift that keeps on giving, elevating even the most mediocre of films to cult status, and transforming good movies into truly great ones. This list celebrates a whopping 100 of these scintillating scallywags, from the debonair to the downright depraved. Sometimes it really is good to be bad.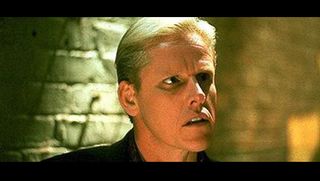 100. Mr. Joshua
As Played By: Gary Busey in Lethal Weapon (1987)
The Villain: As a sadistic enforcer to a drug baron, you might womder what it is about Mr. Joshua that distinguishes him from all the hundreds of other action movie bad guys that fit the same profile. The answer is simple. Hes played by Gary Busey, and the others arent. End of discussion.
Meanest Moment: Refusing to accept that hes been bested by Riggs in a fair fight, Joshua overpowers his police escort and fires off one last shot at his enemy. Sadly for him, he doesnt get the job done
Nicest Quality: Hasnt he got nice teeth? Oh no, hang on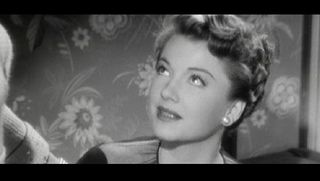 99. Eve Harrington
As Played By: Anne Baxter in All About Eve (1950)
The Villain: As a ruthless, fame-hungry actress, Eve is representative of bitchy Hollywood wannabes everywhere, taking every opportunity to stab her would-be friend Margo in the back in order to snaffle her stardom. Blackmail, deception, sexual shenanigans: you name it, Eve does it.
Meanest Moment: Within days of Margo inviting Eve to live with her, the ungrateful so and so has made a pass at her lover! The cheek of it.
Nicest Quality: All she wants to do is become famous. Who are we to judge?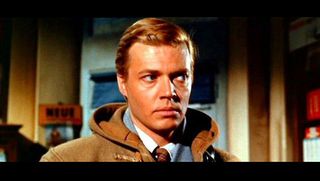 98. Mark Lewis
As Played By: Carl Boehm in Peeping Tom (1959)
The Villain: Whilst Norman Bates might be the poster boy for psychosexual violence, theres no doubting he was heavily influenced by Carl Boehms murderous voyeur. Poor Mark Lewis can only get his jollies whilst murdering young women on film. Understandably, it makes finding a girlfriend kind of tough...
Meanest Moment: The murder of the trusting Vivian, and the unceremonious dumping of her body in the props trunk. Nice.
Nicest Quality: He is willing to die for his art, as he proves at the films grisly conclusion.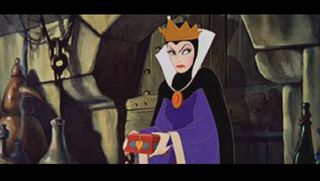 97. The Queen
As Played By: Lucille La Verne in Snow White and the Seven Dwarves (1937)
The Villain: The ultimate narcissist, the wicked Queen embarks upon her dastardly plot to kill Snow White purely on the basis that she might upstage her in the looks department. And where does she get this idea? From an enchanted mirror. Shes mad.
Meanest Moment: That business with the poisoned apple is fairly hard to overlook.
Nicest Quality: She is stunningly beautiful. Although shes no Snow White, obviously.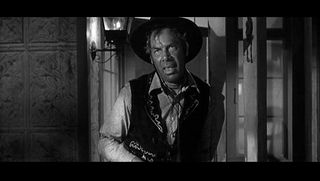 96. Liberty Valance
As Played By: Lee Marvin in The Man Who Shot Liberty Valance (1962)
The Villain: As the definitive Western bully, Marvin imbues Valance with a swaggering braggadocio, backing up his barbed tongue with a lightning-quick trigger finger. It says something for his durability that it takes the combined efforts of Jimmy Stewart and John Wayne to finally put him down.
Meanest Moment: The public humiliation of Stewart at the local restaurant. Stand up for yourself man!
Nicest Quality: Hes a confident public speaker. Although then again, so was Hitler
95. Gunnery Sergeant Hartman
As Played By: R. Lee Ermey in Full Metal Jacket (1987)
The Villain: Yes, we know hes only doing it for their own good, but theres no debating that Hartman derives a sick enjoyment from the physical and psychological torture he inflicts on his Marines. If theres any debate as to whether hes a legitimate villain or not, consider this? Did you, or did you not cheer when he got his comeuppance? Case closed.
Meanest Moment: The decision to punish the whole platoon whenever Private Pyle messes up is an exercise in calculated cruelty.
Nicest Quality: Hes preparing men for war, dammit. Nice doesnt come into it.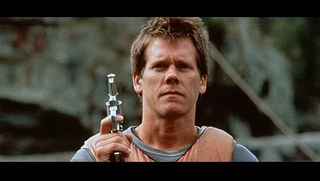 94. Wade
As Played By: Kevin Bacon in The River Wild (1994)
The Villain: Not the most dastardly villain on this list, but certainly one of the most menacing. The way he subtly infiltrates Meryl Streeps family holiday is excellently drawn, as is his bullying approach to husband David Strathairn. Played with Bacons trademark charm, its easy to see how he could worm his way into the nest
Meanest Moment: When he laughingly hunts Strathairn like a dog, taking pot shots at him as he desperately tries to scramble to safety.
Nicest Quality: Hes certainly very charming, and hes even good with kids!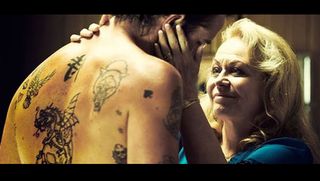 93. Janine Cody
As Played By: Jacki Weaver in Animal Kingdom (2010)
The Villain: Whilst eldest son Pope carries out the bulk of the films dastardly deeds, its monstrous matriarch Janine who truly makes the skin crawl. Ordering murder with a rictus smile on her face, shes the real driving force behind the Cody family business.
Meanest Moment: The point at which she smilingly reasons that grandson J has to go. Talk about a heart of stone
Nicest Quality: She doesnt hold grudges. So long as it suits her purpose, shell welcome anyone back into the fold with open arms. In Js case, that willingness to backtrack turns out to be very costly indeed.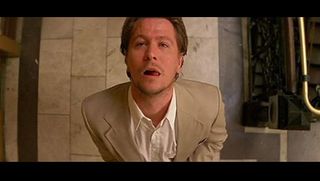 92. Norman Stansfield
As Played By: Gary Oldman in Leon (1994)
The Villain: We couldnt compose a list of big-screen villains without finding room for Gary Oldman somewhere! And whilst corrupt cop Stansfield might be a little too OTT for some tastes, you couldnt ask for a better portrayal of batshit craziness than Oldman turns in here. As sadistic law-enforcers go, hes right up there.
Meanest Moment: His taunting speech as he readies himself to kill Natalie Portmans young heroine. Do you like life, sweetheart? he begins. That's good, because I take no pleasure in taking life if it's from a person who doesn't care about it.
Nicest Quality: Like many a psychopath, hes well-versed in classical music, particularly the works of Beethoven. Always a tell-tale sign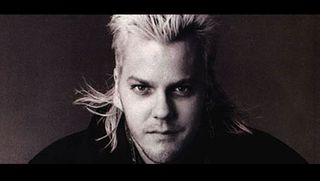 91. David
As Played By: Kiefer Sutherland in The Lost Boys (1987)
The Villain: One of the first characters to make bloodsuckers seem both sexy and dangerous, and the achingly cool template for many a vamp to come, David terrorises the surf town of Santa Carla with his gang of glamorously toothsome tearaways. Bloody kids.
Meanest Moment: The feeding frenzy at the beach bonfire shows the grisly side of vampire life. It isnt all posing and looking moody: there are throats to tear out too!
Nicest Quality: All he wants to do is add some more friends to his gang.
90. Dr. Elsa Schneider
As Played By: Alison Doody in Indiana Jones and the Last Crusade (1989)
The Villain: Typical. Just when you think youve landed yourself a beautiful, intelligent woman who shares all your interests, it turns out shes in league with the Nazis. Thats what happens to Indy with the double-crossing Elsa, who leaves him for dead as soon as his usefulness expires. Its enough to make you pine for nice old Karen Allen! But not Kate Capshaw
Meanest Moment: The revelation that shes also been cosying up to Jones Senior. It gets worse and worse!
Nicest Quality: Shes an independent woman making it in a mans world. You go sister!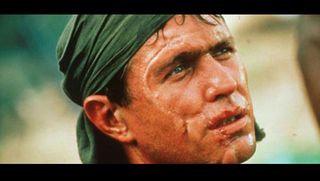 89. Staff Sergeant Bob Barnes
As Played By: Tom Berenger in Platoon (1986)
The Villain: Boasting a prominent facial scar that marks him out as a villain from the off, Barnes is the sort of cowardly backstabber no military man wants to find himself sharing a tour with. And given the methods he uses to save his own skin, who could blame them?
Meanest Moment: Having killed a Vietnamese villager, Barnes takes out one of his own men in order to cover it up.
Nicest Quality: Hes tough, which is kind of essential for a soldier. Providing hes not using it against his own team of course!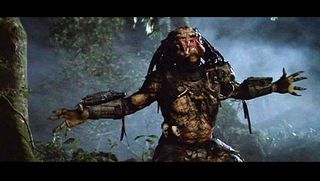 87. The Predator
As Played By: Kevin Peter Hall in Predator (1987)
The Villain: It takes a lot to put the willies up Arnold Schwarzenegger (settle down at the back there), so full marks to the Predator, who sets about offing the big mans teammates until hes left all alone in the big, bad jungle. Sadly he gets undone by the simplest of traps, but up to then he was doing great!
Meanest Moment: When wise-cracking badass Blaine finally meets his maker. Damn you Predator! Damn you all to hell!
Nicest Quality: He only attacks those carrying weapons. Fairs fair and all that.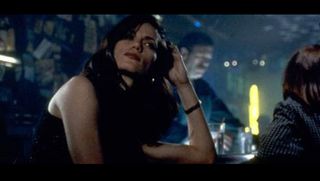 87. Bridget Gregory
As Played By: Linda Fiorentino in The Last Seduction (1994)
The Villain: Impossibly sexy and thoroughly devious, Linda Fiorentino has a ball as the archetypal femme fatale in John Dahls steamy thriller. With a man twisted around every one of her twenty didgets, shes the girl your mother always warned you about. Steer well clear.
Meanest Moment: The final twist in which she cons the hapless Mike into a particularly rough bunk-up, framing him for both rape and murder in the process.
Nicest Quality: Theres not a lot to choose from to be honest. Lovely hair?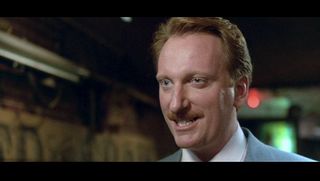 86. Edward Rooney
As Played By: Jeffrey Jones in Ferris Buellers Day Off (1986)
The Villain: As the Dean of Students at Ferriss high school, Ed Rooney is the fly in the ointment in an otherwise foolproof plan to enjoy a day of teenage troublemaking. Played with almost psychotic zeal by Jeffrey Jones, hes the spoilsport who just wont take indiscipline lying down
Meanest Moment: The final showdown with Ferris in which Rooney tells him just how long hes been waiting for the chance to screw him over.
Nicest Quality: Hes never killed anyone that we know of. That counts as a very nice quality in comparison with most on this list!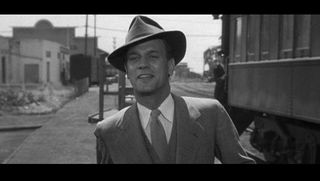 85. Uncle Charlie Oakley
As Played By: Joseph Cotton in Shadow Of A Doubt (1943)
The Villain: Uncle Charlie is something of a ladies man, with a string of wives as long as your arm. Its not that he cant keep hold of them, you understandits just that he keeps killing them all. Oh dear.
Meanest Moment: The revelation of his loathing for humanity is a particularly shocking sequence. Do you know the world is a foul sty?" he hisses. "Do you know, if you rip off the fronts of houses, you'd find swine? The world's a hell. What does it matter what happens in it?" Well when you put it like that
Nicest Quality: He certainly knows how to make a lady feel special
84. Sheriff Lou Ford
As Played By: Casey Affleck in The Killer Inside Me (2010)
The Villain: Affleck turns in a suitably harrowing performance as the seemingly gentle small-town cop whos harbouring a wealth of depraved urges underneath that placid surface. Not so much a boo-hiss baddie as a complete monster, Afflecks murderous rapist is nonetheless an extremely memorable villain.
Meanest Moment: The brutal beating of Jessica Albas prostitute, followed by the murder of her boyfriend in cold blood.
Nicest Quality: Hes a cosy, dependable lawman. Most of the time.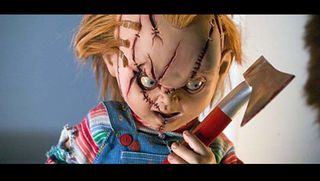 83. Chucky
As Played By: Brad Dourif in Childs Play (1988) and its various sequels.
The Villain: The horror genre has seen evil spirits possess practically every inanimate object you could think of, from beds to sex toys, but the most frightening of all has got to be the flame-haired Good Guy doll that plays host to the soul of serial killer Charles Lee Ray. Not only is there something very wrong about a murderous childrens toy, but even the unpossessed doll looks bloody frightening!
Meanest Moment: Loads to choose from, but the murder of a doctor using an EST machine sticks in the memory.
Nicest Quality: Fully poseable arms and legs! Thats about all he has going for him
82. Marsellus Wallace
As Played By: Ving Rhames in Pulp Fiction (1994)
The Villain: A hulking crimelord with a filthy temper (dont get too close too his wife if you value your ability to walk), Marsellus might win the audience round by the end, but in fairness, wed sympathise with anyone who ended up in Zeds dungeon. Let's not forget that good old Marsellus is a violent brute boasting a number of hitmen in his employ to ensure he gets his way. Hes a villain alright
Meanest Moment: It happens off-screen, when Marsellus reportedly throws a love rival out of the window with only a greenhouse to cushion his fall. All over a foot massage
Nicest Quality: He recognises when somebody has done him a favour, as Butch does in the dungeon.
81. Jack Wilson
As Played By: Jack Palance in Shane (1953)
The Villain: Whilst the noble Shane takes on a near messianic profile in this classic Western, Palances villain provides the perfect counterpoint, turning his gun on a whole host of innocent victims with a smile on his face throughout.
Meanest Moment: Manipulating a boozed-up Elisha Cook Jr. into a duel, before killing him with ease. No fair.
Nicest Quality: Hes only doing his job. Hes a hired gun after all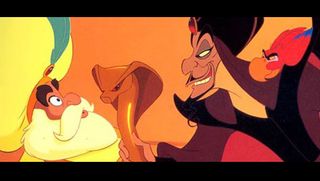 80. Jafar
As Played By: Jonathan Freeman in Aladdin (1992)
The Villain: Of the many Disney villains who could have found their way onto this list, Jafar makes the cut on account of his various trappings of evil. Malicious, talking pet? Check. Moustache of twiddling length? Check. Plans for world domination? Check. Plus, when he turns himself into a giant snake hes ruddy terrifying!
Meanest Moment: Jafars sado-masochistic streak presents itself when he forces Jasmine to become his slave
Nicest Quality: Hes very well spoken. We like that in a villain.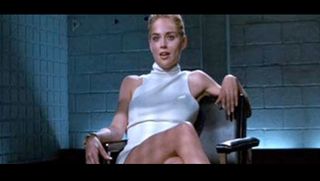 79. Catherine Tramell
As Played By: Sharon Stone in Basic Instinct (1992)
The Villain: Michael Douglas sure does know how to pick em doesnt he? Not only does Tramell tick off the usual femme fatale boxes (sex as a weapon, mercenary obsession with money etc.), she also has a sadistic streak a mile wide, wrecking lives willy-nilly for her own amusement. What a bitch.
Meanest Moment: Knocking off her boyfriend with an ice-pick mid-coitus! Although that said, at least he would have died happy.
Nicest Quality: She kills Stan Collymore in the sequel. That alone grants her total redemption in our book.
78. Jesus Quintana
As Played By: John Turturro in The Big Lebowski (1998)
The Villain: You dont need to be a mass-murdering loon to be a great villain. Jesus Quintana qualifies on the grounds of being a colossal douche! Oh, and there was that alleged incident with the eight-year-old boy
Meanest Moment: His relentless baiting of the Dude: I would have fucked you in the ass Saturday. I fuck you in the ass next Wednesday instead. Wooo! You got a date Wednesday, baby!" Charming.
Nicest Quality: He bowls very, very well. Even if that tongue action is a bit weird.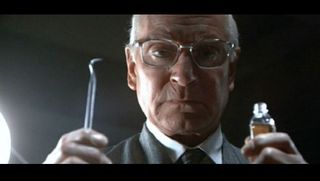 77. Dr. Szell
As Played By: Laurence Olivier in Marathon Man (1976)
The Villain: We had to include a mad doctor somewhere on this list, and Dr Szell ticks off that other notable box of being a Nazi as well. Some thirty years after the war has ended, the good doctor needs to extract a piece of information from hapless grad student Dustin Hoffman. Sadly for him, its not going to be a comfortable process.
Meanest Moment: The skin-crawlingly painful dentistry administered to Hoffmans character. Is it safe? would be heard in waiting rooms up and down the country for months to come.
Nicest Quality: A lovely bedside manner. Provided you tell him what he wants to know.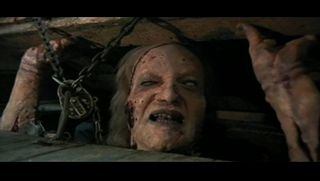 76. Henrietta
As Played By: Ted Raimi in Evil Dead 2 (1987)
The Villain: There are plenty of Deadite antagonists to choose from in Sam Raimis deliriously OTT splatter flick, but by far the most memorable is sweet Henrietta, the grotesque old woman buried in the fruit cellar. Shell swallow your soul, dont you know?
Meanest Moment: Her resurrection from the cellar floor, followed by the shambling advance that has Ash soiling his trousers in terror. Someones in my fruit cellar, she howls. Someone with a fresh soul. Yikes!
Nicest Quality: At one point she was a loving wife and mother. Those days however, are long gone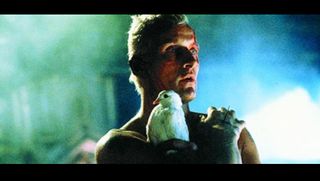 75. Roy Batty
As Played By: Rutger Hauer in Blade Runner (1982)
The Villain: As one of the militant replicants Deckard finds himself thrown into conflict with, Battys will to live is almost as strong as his willingness to kill whoever gets in his way. Despite being the films chief antagonist, hes arguably just another victim himself. Those poor, poor replicants. Its not right!
Meanest Moment: Take your pick from any of the massacres he was party to on Earths off-world colonies.
Nicest Quality: A burgeoning capacity for empathy, as shown when he saves Deckards life at the end.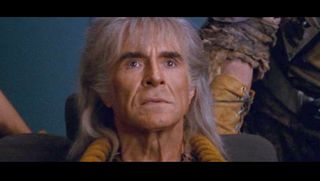 74. Khan Noonien Singh
As Played By: Ricardo Montalban in Star Trek 2: The Wrath Of Khan (1982)
The Villain: Whilst the Borg are probably the most spine-chilling adversaries in the Star Trek universe, they cant touch Khan for sheer bitterness! Sporting a horrendous mullet and a pair of deeply troubling man-boobs, Khan is left a seething mass of resentment after years of exile at the hands of Kirk. Good luck to anyone who gets between him and his revenge
Meanest Moment: He did for Spock! What else do you need to know?
Nicest Quality: Hes very well read, and can quote Melville at the drop of a hat.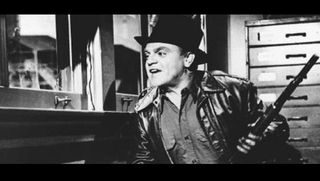 73. Cody Jarrett
As Played By: James Cagney in White Heat (1949)
The Villain: This wasnt the first time that Jimmy Cagney had played the villain, but rarely had his creations been quite so evil. Murdering his subordinates as and when he feels like it, hes a dyed in the wool psychotic who has a distinctly unhealthy relationship with his mother. Dont they all?
Meanest Moment: You wouldnt kill me in cold blood, would ya? snivels one underling. No, grins Cody, Ill let ya warm up a little.
Nicest Quality: We would say his love for his mum, but a grown man sitting atop his mothers knee is taking things a little too far.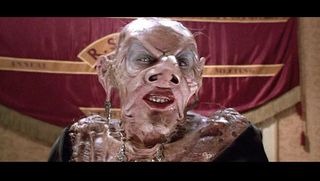 72. The Grand High Witch
As Played By: Anjelica Huston in The Witches (1990)
The Villain: Roald Dahl had a gift for devising genuinely frightening villains, and The Grand High Witch is arguably the most horrific of the lot. Anjelica Huston is suitably icy, and the effects-work on show is extremely icky, but its the degree to which the character loathes children that really disturbs. Theres something very unsettling about somebody who dedicates their life to killing kids!
Meanest Moment: The throwaway moment in which she absent-mindedly taps a painting in the hotel, thus killing the child who was trapped inside it.
Nicest Quality: Shes fairly generous with her chocolate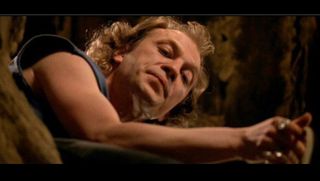 71. Buffalo Bill
As Played By: Ted Levine in The Silence Of The Lambs (1991)
The Villain: What with Anthony Hopkins chewing the scenery left right and centre, its easy to forget that The Silence Of The Lambs primary big bad is cross-dressing, skin-harvesting wack-job Jame Gumb. In any other movie this would be his show, but alas, Hannibal is on the scene too.
Meanest Moment: When Gumb tosses his latest victim (a Senators daughter no less) into his subterranean prison. Its a claustrophobic nightmare.
Nicest Quality: Hes quite kind to his dog. Thats about it, compassion-wise.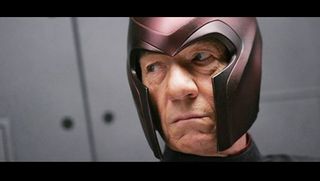 70. Magneto
As Played By: Ian McKellen in the X-Men trilogy (2000-2006)
The Villain: They say youre the bad guy, remarks Pyro in X-2. Is that what they say? smirks Magneto. Well, thats what we say too, because no matter how often he changes sides, Magneto usually ends up at loggerheads with Professor X and co. Well be keen to see whether Michael Fassbender plays him as villain or anti-hero in the upcoming First Class
Meanest Moment: Electrocuting Rogue in the first film, before laughing about the resulting streak in her hair in the second.
Nicest Quality: Their ideologies may be fundamentally opposed, but Charles and Eric maintain a level of friendship throughout the series
69. Pinkie Brown
As Played By: Richard Attenborough in Brighton Rock (1947)
The Villain: Forget Sam Rileys sulky performance in the recent remake, Richard Attenborough is Graham Greenes tortured delinquent made flesh, with eyes as cold as steel and mouth perpetually wrinkled into a scowl. A profoundly damaged young man, Pinkie cares for nothing more than his status in the underworld. And when that status comes under threat, hell do pretty much anything he has to do in order to protect it.
Meanest Moment: His marriage to Rose is far crueller than anything he does with his razorblade, happily entangling her in a life of sin in order to save his hide.
Nicest Quality: Hes a religious man, and knows full well that his actions will lead him to damnation. Trouble is, he presses on with them regardless.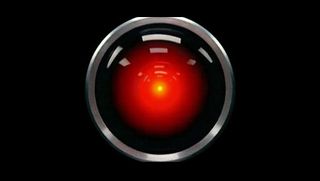 68. HAL-9000
As Played By: Douglas Rain in 2001: A Space Odyssey (1968)
The Villain: The sentient on-board computer system of the Discovery One spacecraft, whose offhand, conversational manner disguises an uncompromising desire to see the mission through at any cost. And if that cost is the life of every human crewman aboard, then so be it
Meanest Moment: Venting the ships oxygen supply into the vacuum of space, killing all of the crew but one. If the movies have taught us anything, its that computers are not to be trusted.
Nicest Quality: His is a warm, friendly voice amid a crew of terse, human operatives. Still, appearances can be deceiving.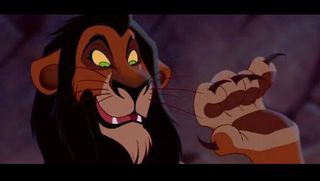 67. Scar
As Played By: Jeremy Irons in The Lion King (1994)
The Villain: As if killing his own brother wasnt enough, Scar wont rest until every last threat to his throne is eliminated, focusing his malignant attentions upon newly-orphaned heir Simba. What a piece of work!
Meanest Moment: Ignoring the desperate pleas of his stricken brother, Scar gleefully sends Mufasa crashing to his death whilst poor Simba watches on. Thats going to take years of therapy to sort out
Nicest Quality: He certainly has a regal air about him, and youd have to concede, he wears the crown rather well.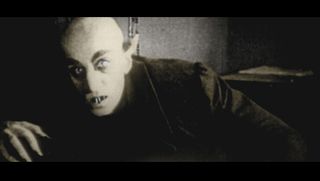 66. Count Orlok
As Played By: Max Schreck in Nosferatu (1922)
The Villain: Max Schrecks silently terrifying schtick has been imitated many times down the years, but nowhere is it more spine-chilling than in his turn as the infernal Nosferatu. A triumph of wordless horror.
Meanest Moment: Draining the blood from the beautiful Ellen bringing about not only her death, but his own.
Nicest Quality: Hes extremely house proud. It takes a lot of work keeping a castle in working order you know.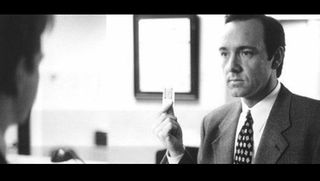 65. Buddy Ackerman
As Played By: Kevin Spacey in Swimming With Sharks (1994)
The Villain: As the archetypal boss from Hell, Kevin Spacey has a whale of a time bullying his young intern Guy (Frank Whaley), sending him on a never-ending series of meaningless errands whilst verbally (and publically) abusing him on a daily basis. Sadly for him, he pushes Guy just that little bit too far
Meanest Moment: You are nothing! If you were in my toilet I wouldnt bother flushing it. My bathmat means more to me than you.
Nicest Quality: He can be civil when he needs to be. Trouble is, when it comes to Guy, he never needs to be.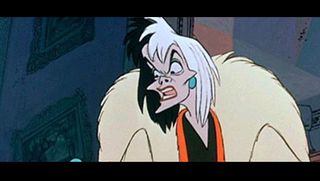 64. Cruella De Vil
As Played By: Betty Lou Gerson in One Hundred And One Dalmations (1961)
The Villain: You only have to look at Cruella to know shes bad news, what with her bony arms, claw-like hands and hideous, demonic grin. But even so, to turn those cute little puppies into a single fur coat! Well shes even worse than wed suspected
Meanest Moment: When she gives the order to have the puppies murdered in one session of mass slaughter. For shame!
Nicest Quality: Youve got to hand it to her, she has great fashion sense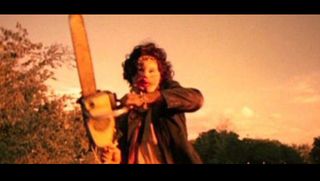 63. Leatherface
As Played By: Gunnar Hansen in The Texas Chainsaw Massacre (1974)
The Villain: Whilst the most horrific member of the Chainsaw family is surely the desiccated Grandfather, Leatherface is the icon, and with good reason. From his jarring, animal squeals of rage to the shambling gait, hes a monster in mans (and occasionally womens) clothing. Oh, and he cuts people up with a chainsaw. Probably worth mentioning.
Meanest Moment: When he hangs the luckless Pam from a meathook. It doesnt look comfortable
Nicest Quality: Hes the mother figure of the family, as witnessed by his bizarre wig and apron combo.
62. Phyllis Dietrichson
As Played By: Barbara Stanwyck in Double Indemnity (1944)
The Villain: One of the earliest femme fatale characters in mainstream cinema, Dietrichson plays the now seminal trick of seducing a man and convincing him to kill her troublesome husband. Poor Fred MacMurray is the patsy this time around, but in fairness to him, Barbara Stanwyck renders Phyllis more than a little enticing
Meanest Moment: Her final act betrayal in which she puts a bullet in her accomplices chest.
Nicest Quality: Shes well aware of her true nature. I never loved you, Walter, she tells him sadly, you or anybody else. I'm rotten to the heart. Amen.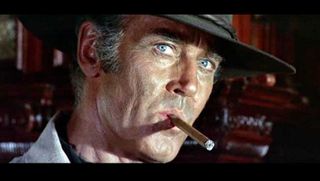 61. Frank
As Played By: Henry Fonda in Once Upon A Time In The West (1968)
The Villain: Henry Fonda was so firmly identifiable with the classic Western hero, it made the character of Frank all the more shocking when Sergio Leone cast him as a ruthless child-killer. Its quite the turnaround.
Meanest Moment: The slaughter of Brett McBain and his three children. He was only hired to perform a spot of light intimidation!
Nicest Quality: Hes pretty much bereft of any kind of emotion, but he does at least acknowledge Harmonicas reason for killing him when he finally works out his pursuers identity.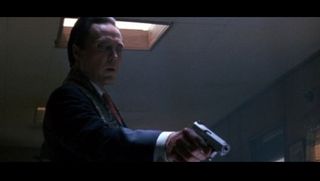 60. Vincenzo Coccotti
As Played By: Christopher Walken in True Romance (1993)
The Villain: Christopher Walkens mob boss might only have one scene, but he leaves an indelible impression nonetheless. Its important that we know who it is Clarence and Alabama are running from, and in one electric ten-minute scene, the terrifying Walken makes it perfectly clear why they really dont want to get caught.
Meanest Moment: Finally bumping off Dennis Hopper, having indulged the old man in a spot of verbal sparring.
Nicest Quality: He lets Hopper enjoy one last cigarette before turning out the lights.
59. Ivan Drago
As Played By: Dolph Lundgren in Rocky IV (1985)
The Villain: Sporting an upper body carved from soviet granite, Ivan Drago is the unsmiling punching machine from mother Russia, charged with battering his way through the best fighters America has to offer. Only a paunchy, washed up brawler can stand in his way
Meanest Moment: Killing Apollo Creed stone dead just moments after his flag-beating entrance.
Nicest Quality: His refusal to be swayed by the home-town crowd. We cant have been the only ones cheering when Apollo hit the deck? He kind of had it coming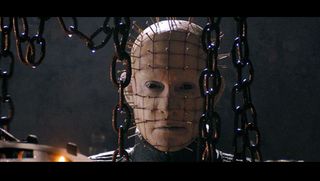 58. Pinhead
As Played By: Doug Bradley in Hellraiser (1987)
The Villain: As leader of the race of S&M demons known as the Cenobites, Pinhead has to up his game slightly appearance wise, hence the numerous metal spikes embedded in his head. Hes not all show though, not by a long chalk. Anyone who can tear your soul apart should be afforded the respect he deserves.
Meanest Moment: When he tears Frank limb from limb via a set of handy airborne chains. Gross.
Nicest Quality: Ooh, hasnt he got lovely eyes? You know, if you can see past all that metal sticking out of his bonce.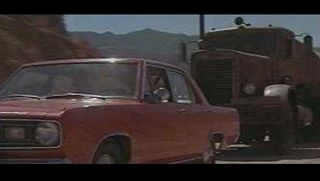 57. The Truck
As Played By: The truck from Duel (1971)
The Villain: We suppose this should be about the truck driver, but since hes never properly seen, and given that the truck itself takes on an almost demonic sentience, well point the finger at the vehicle itself. Its enough to put you off the motorway for good.
Meanest Moment: When the truck attempts to nudge Dennis Weavers little Valiant into the path of an oncoming freight train. Its a nail-bitingly tense sequence.
Nicest Quality: Liberal use of the horn is the mark of a considerate road user.
56. Captain Dudley Smith
As Played By: James Cromwell in LA Confidential (1997)
The Villain: Why its that nice Farmer Hoggett! What could he possibly have done wrong? Well in this case, rather a lot, as crooked Captain Smith is responsible for a whole host of corruption that has turned the LAPD rotten to the core.
Meanest Moment: When he takes care of the forces resident celebrity Jack Vincennes, a fast-talking smoothie we were rooting for from the off. Booo!
Nicest Quality: Those twinkly eyes. He looks like somebodys grandpa rather than a murdering crook.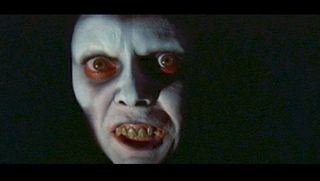 55. Pazuzu
As Played By: Linda Blair and Mercedes McCambridge (voice) in The Exorcist (1973)
The Villain: Pazuzu is of course the name of the demon who takes possession of little Regan MacNeil and kick-starts the horror show of spider-walking, head-spinning mayhem that follows. Say your prayers kids.
Meanest Moment: The bit with the crucifix really turns the stomach.
Nicest Quality: The willingness to finally piss off out of it, come the end of the film. Good riddance!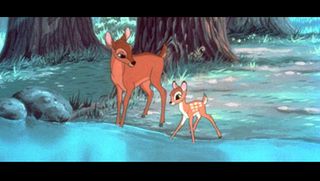 54. The Hunter
As Played By: Offscreen in Bambi (1942)
The Villain: Proving that the most horrifying villains neednt even appear on screen to make their mark, the hunter is the cold-hearted bastard responsible for taking out Bambis mother. And for shattering our childish illusions of life and death, well always have a special reserve of hatred set aside for him.
Meanest Moment: The shooting. Obviously.
Nicest Quality: He may well be a lovely family man, a regular church-goer and a contributor to a whole host of charities. We still hate him.
53. Alonzo Harris
As Played By: Denzel Washington in Training Day (2001)
The Villain: A corrupt cop, whose moral bankruptcy is made all the more shocking by the fact that hes played by the perma-heroic Denzel Washington. A man who has not so much taken the law into his own hands, but scrapped it altogether, Alonzo is the last person youd want to be paired with on your first day on the job!
Meanest Moment: Stitching up his new partner in order to buy himself a little time is pretty low. He literally leaves him for dead!
Nicest Quality: By and large, he manages to keep the gangs in check which can only be a good thing. Until you discover hes ripped off the Russian mob to the tune of a million dollars and there will soon be hell to pay.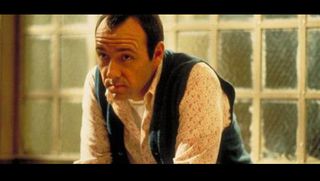 52. Keyser Soze
As Played By: Kevin Spacey in The Usual Suspects (1995)
The Villain: A myth? A spook-story amongst criminals? The Devil himself? Or the alter-ego of mild-mannered petty crook Verbal Kint? The truth seems to be a little of all of them, but one things for certain: you really dont want to get in his bad books.
Meanest Moment: Making that nice Agent Cujan feel like a wally! Oh and all the murders and that.
Nicest Quality: Verbal seems like a cuddly, reassuring chap. Then again, thats how he would describe himself isnt it? Crippled, scared, no sort of threat at all... clever bastard!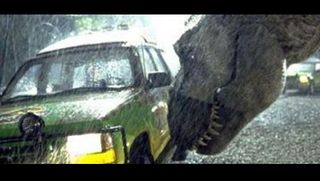 51. T-Rex
As Played By: A 20 foot animatronic in Jurassic Park (1993)
The Villain: Following in the footsteps of Bruce The Shark, the T-Rex is another superlative Spielberg villain, striking fear into the heart of the viewer every time he comes lumbering into shot. The scene with the glass of water never fails to set the heart pounding in anticipation.
Meanest Moment: Its a tough one to call, as the T-Rex doesnt actually kill many victims throughout the film. However, in terms of pure terror, the jeep chase takes some beating.
Nicest Quality: He saves the day in the end, taking out the two raptors who had been stalking the children.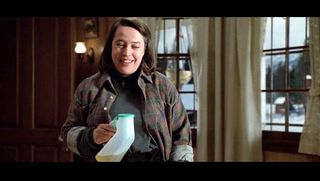 50. Annie Wilkes
As Played By: Kathy Bates in Misery (1990)
The Villain: Kathy Bates brings a hideous, hulking physicality to the deranged Ms. Wilkes, whose obsession with author Paul Sheldon spirals out of control when he falls into her care following a car accident. Mixing baby talk with extreme violence, shes just about the worst nurse you could ever wish for.
Meanest Moment: The hobbling. Were tempted to fast-forward every time it comes around.
Nicest Quality: Her maternal instincts. Without her, Paul would have frozen to death after all. Although on reflection, that might have been preferable.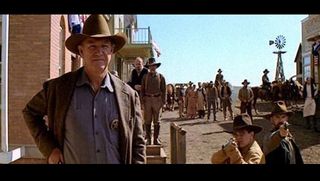 49. Little Bill Daggett
As Played By: Gene Hackman in Unforgiven (1992)
The Villain: A former gunslinger who runs the city of Big Whiskey, Sheriff Daggett is a violent bully, prone to handing out beatings at the drop of a hat and torturing those who won't tell him what he wants to know. Lovely fella.
Meanest Moment: The beating of English Bob is severe in the extreme, but its the torture and murder of Ned Logan that leads to Bills final showdown with a vengeful Clint
Nicest Quality: In fairness to him, all Little Bill asks is that nobody carry a gun in Big Whiskey. Nobody except him of course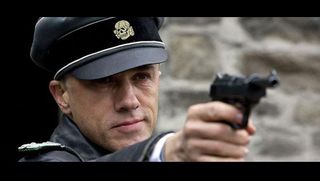 48. Colonel Hans Landa
As Played By: Christoph Waltz in Inglourious Basterds (2009)
The Villain: The self-styled Jew Hunter cranks up the menace whenever he appears on screen in Tarantinos wartime fantasy. The opening scene in particular is a study in tension as Landa toys with a French farmer, knowing all the while that he is hiding a family of Jews in his basement. Composed on the outside, but nursing a violent temper within, hes a thoroughly unsettling presence throughout.
Meanest Moment: The way in which he ruthlessly exposes the aforementioned farmers deception, before summarily executing his stowaways.
Nicest Quality: His childlike appreciation for apple strudel and whipped cream.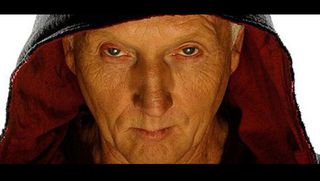 47. Jigsaw
As Played By: Tobin Bell in Saw (2004) and its array of grisly sequels.
The Villain: Technically, Jigsaw isnt a murderer. He just facilitates situations by which his victims kill themselves. However, that probably wouldnt fly in a court of law, and were not buying it here either. If you force a girl to go rummaging through a pit full of syringes, that makes you a villain. Period.
Meanest Moment: So many to choose from. Were torn between the man with the key to his contraption embedded behind his eye, and the girl who must cut her key out of her boyfriends stomach. Bleurgh.
Nicest Quality: The people he targets usually deserve it in some way. Although the reasoning behind this is often a little hazy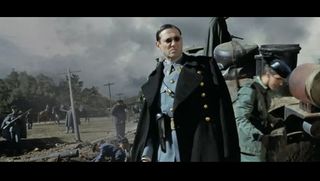 46. Captain Videl
As Played By: Sergi Lopez in Pans Labyrinth (2006)
The Villain: The brutal Videl is immeasurably cruel, both at home and at work. By day he is the Fascist enforcer who rules with an iron fist, and by night he is the wicked stepfather of haunted youngster Ofelia. When his two personas converge he is a truly repulsive proposition.
Meanest Moment: Beating a man to death with the base of a bottle is pretty bad, but its his final exchange with Ofelia that really takes the cake.
Nicest Quality: He isnt entirely loathsome towards Ofelia at the beginning, but the mask soon slips as time goes on
45. Brick Top
As Played By: Alan Ford in Snatch (2000)
The Villain: The East-End kingpin with a nice line in rigged boxing matches and a penchant for feeding his enemies to the pigs. He might look a bit off with his milk-bottle glasses and dodgy teeth, but you really dont want to wind him up. Else youll get a slap, understand?
Meanest Moment: Burning down the campsite, including Mickeys brand new caravan, in which Mickeys mother was enjoying a nice sleep.
Nicest Quality: He makes sure his beloved pigs never go hungry for too long.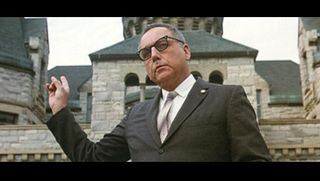 44. Warden Samuel Norton
As Played By: Bob Gunton in The Shawshank Redemption
The Villain: The warden of Shawshank prison is a small, petty crook who is happy to sanction the murder of an inmate in order to keep the details of his book-fiddling antics out of the public eye. When the authorities finally catch up with him he takes the easy way out, putting a bullet in his head before they can get him. The coward!
Meanest Moment: The aforementioned murder, which not only kills Tommy Williams but wipes out Andy Dufresnes last chance of clearing his name.
Nicest Quality: He does keep his end of the bargain with Andy, giving him preferential treatment in exchange for his accountancy scam. Still, its not exactly ethical behaviour even then!
43. Judge Doom
As Played By: Christopher Lloyd in Who Framed Roger Rabbit? (1988)
The Villain: A sadistic, toon-hating lawman with a hidden agenda of his own. We defy anyone to watch the final battle between Doom and Eddie Valiant without being thoroughly freaked out. The eyes! Oh the eyes!
Meanest Moment: The sadistic glee with which he kills a cartoon shoe, plunging it into a vat of lethal Dip.
Nicest Quality: He believes very strongly in right and wrong, a good quality in a judge. Okay, so he takes it a little bit far.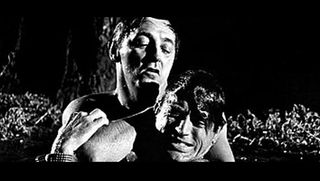 42. Max Cady
As Played By: Robert Mitchum in Cape Fear (1962)
The Villain: Convicted rapist Max Cady, who embarks upon a personal vendetta against the lawyer who helped put him away. Robert De Niro did a perfectly serviceable job in Martin Scorseses schlocky remake, but in terms of sheer menace, the looming Robert Mitchum cant be beaten.
Meanest Moment: The psychological intimidation of Cadys early exchanges with the Bowden clan, culminating in the murder of the family pooch.
Nicest Quality: A strict moral code. Cadys a firm believer in an eye for an eye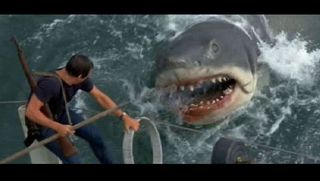 41. Bruce The Shark
As Played By: An occasionally unconvincing model in Jaws (1975)
The Villain: The toothy predator stalking Amity Island is at its most terrifying in the first half of the film, when its presence is largely unseen. When Bruce pops out of the water, some of the tension dissipates a little, but there are still plenty of jumps to keep things ticking along nicely.
Meanest Moment: Snaffling the bikini-clad swimmer in the films opening moments. That pesky shark
Nicest Quality: Self-sufficiency. Bruce is a lone hunter, and cant be blamed for trying to find himself a decent meal.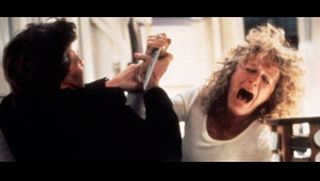 40. Alex Forrest
As Played By: Glenn Close in Fatal Attraction (1987)
The Villain: Michael Douglas jilted lover comes back to haunt him when she begins stalking his family, putting her own manic stamp on the term femme fatale. A cautionary tale against infidelity if ever there was one.
Meanest Moment: We'd all like to shit Michael Douglas up a bit, but boiling a rabbit? Have you no compassion, woman?
Nicest Quality: Its all borne out of love. Surely nobody could blame her for being too loving, could they?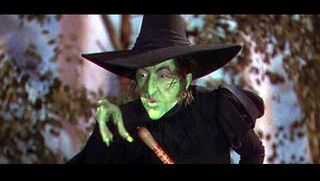 39. The Wicked Witch Of The West
As Played By: Margaret Hamilton in The Wizard Of Oz (1939)
The Villain: This green-skinned Harpy is terrifying enough on her own merits, but with an army of winged monkeys at her disposal well its enough to give anybody the creeps. This is why we sleep with a bucket of water by the bed at all times.
Meanest Moment: Ill get you my pretty, and your little dog too. Oh no, not the dog! Why the dog?
Nicest Quality: A sense of family loyalty that fuels her obsession with her sisters red slippers. Nothing to do with their magical powers you understand.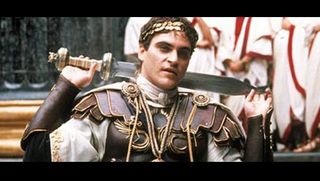 38. Emperor Commodus
As Played By: Joaquin Phoenix in Gladiator (2000)
The Villain: A villain of the snivelling, cowering variety, Commodus is the runt of the litter who should have been drowned at birth. He kills his father, attempts to force himself on his sister and engineers the murder of his rivals wife and child. Not a nice chap at all.
Meanest Moment: Leaving the bodies of Maximuss family hanging from the walls of his home for him to find. Thats pretty cold.
Nicest Quality: His willingness to dedicate his life to serving Rome. And his fathers life. And the lives of anyone who dares challenge him.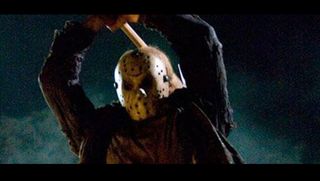 37. Jason Voorhees
As Played By: Kane Hodder in Friday 13th Pt. 7 (1988) and the following three films.
The Villain: Yes, yes we know it was his old dear who was responsible for the first films bloodshed, but since then its been Jason all the way. Dispatching his victims in ever more creative ways, hes one of the longest running villains in slasher-movie history, and a damned good one at that. Weve opted for Kane Hodder as the seminal Jason for his sheer physicality, and the fact he stuck around for four consecutive movies.
Meanest Moment: Plunging a victims head into liquid nitrogen before smashing it to smithereens. Talk about brain-freeze
Nicest Quality: Having seen his mother pass away, hes carried on her lifes work with gusto! Good boy.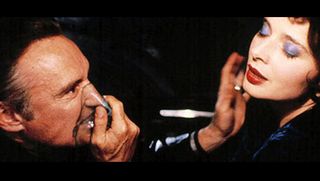 36. Frank Booth
As Played By: Dennis Hopper in Blue Velvet (1986)
The Villain: An underworld kingpin is never going to be the most savoury of characters, but as an enthusiast of rape and torture, Frank Booth manages to plumb new depths of depravity.
Meanest Moment: The first encounter with Isabella Rossellini in which he forces her to participate in all manner of sexual acts, inhaling from a tank of Amyl Nitrite as he goes.
Nicest Quality: He promises not to hurt Rossellinis husband and son in exchange for said favours. Thats something, right?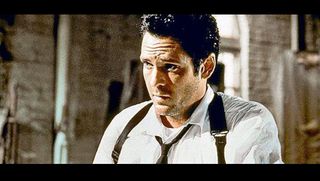 35. Mr. Blonde
As Played By: Michael Madsen in Reservoir Dogs (1991)
The Villain: The wild-card in Joe Cabots gallery of rogues, its Vic Vegas itchy trigger finger that causes the heist to go bad in the first place. First rule of bank-robbery: never put the psycho in charge of crowd control.
Meanest Moment: The ear-severing scene, preceded by the taunting of his helpless victim: Torture you? Thats a good idea. I like that.
Nicest Quality: He looks pretty cool in his suit and shades.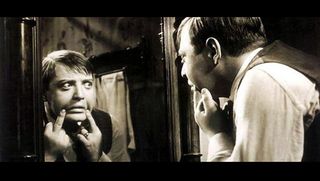 34. Hans Beckert
As Played By: Peter Lorre in M (1931)
The Villain: A bug-eyed child-killer, Beckerts innate creepiness was enough to propel German actor Peter Lorre into the big-time, carving out a Hollywood career for him as the Euro-baddie of the day. Watching his deeply unsettling turn in Fritz Langs masterpiece, it isnt hard to see why.
Meanest Moment: Thats a nice ball you have, he croons to a child he will go on to molest and murder. Jesus
Nicest Quality: Nope, not a one sadly. Hes a true monster.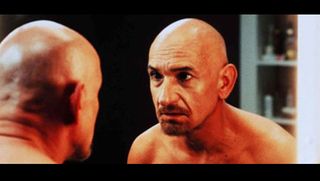 33. Don Logan
As Played By: Ben Kingsley in Sexy Beast (2000)
The Villain: There arent many men who could convincingly terrorise Ray Winstone, but Don is definitely one of them. Bristling with pent-up rage, and perennially on the brink of full-on meltdown, Logan brings a new spin to the phrase an offer you cant refuse. He simply wont let you.
Meanest Moment: Even when he knows hes dead, he can't resist spitting a stream of invective at the hapless H, gleefully telling him of his affair with his wife.
Nicest Quality: He values loyalty above all else. Admirable, if a little frightening.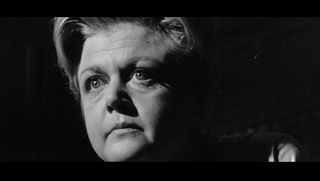 32. Mrs. Iselin
As Played By: Angela Lansbury in The Manchurian Candidate (1962)
The Villain: Whilst Lansbury might best be known for her brand of mild-mannered sleuthing on TVs Murder She Wrote, the devious Mrs. Iselin is a different breed entirely. As an undercover agent for the Communists, Iselin is charged with controlling the Presidency from the inside, and will stop at nothing to make sure it happens.
Meanest Moment: The kiss with her brainwashed son. Creepy doesnt even begin to cover it.
Nicest Quality: She ensures her husband achieves a pretty tidy political career, even if her motives are a little shady.
31. Bill Cutting
As Played By: Daniel Day-Lewis in Gangs Of New York (2002)
The Villain: The Butcher might present himself as a charismatic rogue, but make no mistake about it, hes as deadly as they come. A passionate patriot, his hatred for immigrants is matched only by his love of power and status. Oh, and he has a glass eye which he likes to tap with a knife to horrifying effect.
Meanest Moment: Beating Amsterdam live on stage, Cutting dismisses him as a freak, worthy of Barnums museum of wonders. Not what you want to hear from the man who killed your father
Nicest Quality: The way he takes Amsterdam under his wing hints at a well-hidden paternal instinct.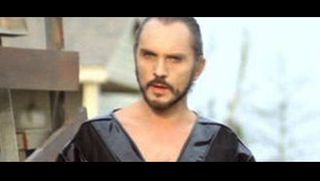 30. General Zod
As Played By: Terrance Stamp in Superman (1978) and Superman 2 (1980).
The Villain: Lex Luthor might be the first villain who springs to mind in relation to Superman, but weve always preferred the militant General Zod and his plans for world domination. All together now: KNEEL BEFORE ZOD!
Meanest Moment: Invading Earth is one thing, but making a mug out of the President? Thats tantamount to sacrilege! For American audiences anyway. Go Zod!
Nicest Quality: He doesnt hate all humans. He is at least willing to give Luthor the time of day.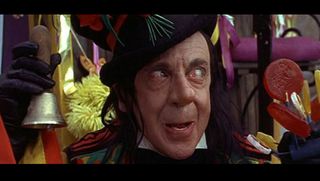 29. The Child Catcher
As Played By: Robert Helpmann in Chitty Chitty Bang Bang (1968)
The Villain: One of the most terrifying villains on this list, the hook-nosed Child Catcher is a truly nightmarish proposition. If his jarring, sing-song voice doesnt creep you out, his horrifying visage surely will. And those paedophile parallels dont help much either
Meanest Moment: The moment at which he lowers his face down to the childrens window brandishing a fistful of lollipops is enough to make your blood run cold.
Nicest Quality: He puts on a great show for the kiddies. Before he steals them that is.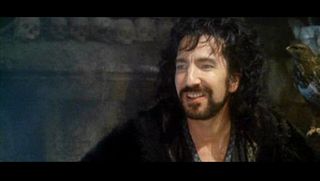 28. The Sheriff Of Nottingham
As Played By: Alan Rickman in Robin Hood: Prince Of Thieves (1991)
The Villain: A preening, sneering bounder of a villain, Rickmans Sheriff is the sort of charismatic bad egg you just cant help rooting for. Besides, anyone who threatens to cut out Kevin Costners heart with a spoon is alright by us.
Meanest Moment: Cancel the kitchen scraps for lepers and orphans, no more merciful beheadings and call off Christmas! How could he?
Nicest Quality: Hes pretty funny isnt he? For a mass-murdering despot, anyway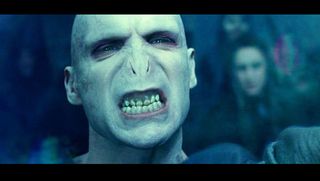 27. Lord Voldemort
As Played By: Ralph Fiennes in Harry Potter and the Goblet Of Fire (2005) and the four subsequent instalments.
The Villain: The cruellest, most powerful wizard who ever lived, whose mission in life has become the pursuit and murder of a teenage boy. Remember kids, never trust a man with no nose.
Meanest Moment: Killing Harrys parents before attempting to do the same to their infant son. Wed say thats pretty mean.
Nicest Quality: He looks after his followers well. Unless they displease him, obviously.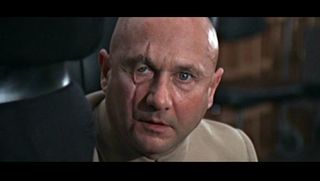 26. Ernst Stavro Blofeld
As Played By: Donald Pleasance in You Only Live Twice (1967)
The Villain: The most persistent nemesis of 007, SPECTRE boss Blofeld is the kitten-stroking template for a raft of megalomaniac wackos to follow. For our money, Pleasance is the definitive Blofeld, although we have a soft spot for Max Von Sydows interpretation too.
Meanest Moment: Destroying his base, killing any of his luckless henchman still hanging around in the process.
Nicest Quality: He treats his pet moggy very nicely indeed.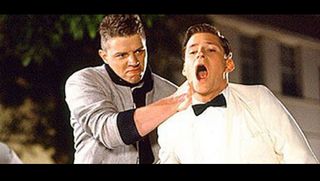 25. Biff Tannen
As Played By: Thomas F Wilson in Back To The Future (1985)
The Villain: Biff is the high-school bully of Hill Valley, but hes so much worse than that. From physical abuse to sexual assault, there isnt much Biff wont stoop to.
Meanest Moment: Trying to force himself upon Lorraine is pretty bad, but lets not forget he tried to run Marty over with his car. Giving someone a wedgie is one thing, but attempting to maim them with an automobile probably takes things out of the arena of 'bullying'.
Nicest Quality: Hes persistent, and wont give up easily if theres something he wants. Although that could also be translated as 'a bit rapey'.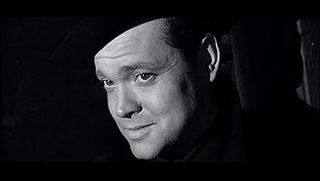 24. Harry Lime
As Played By: Orson Welles in The Third Man (1949)
The Villain: A coward and a crook, who fakes his own death in order to avoid the rap for his penicillin racket. Selling moody merchandise is one thing, but when its watered-down medicine you really have to draw the line. Poor show, sir!
Meanest Moment: His diluted penicillin is responsible for hundreds of deaths! Factor in the patients at the hospital he stole it from in the first place, and theres a hell of a lot of blood on his hands.
Nicest Quality: He displays an entrepreneurial zeal throughout. Pity it comes at such a high price!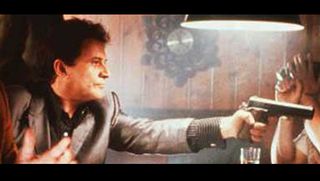 23. Tommy DeVito
As Played By: Joe Pesci in Goodfellas (1990)
The Villain: A textbook case of somebody with small-man syndrome, Tommy is like a coiled spring, constantly waiting for somebody to say the wrong thing so he can kick off. Remember, no matter how amusing you find him, its imperative you keep your feelings to yourself.
Meanest Moment: When he shoots the hapless Spider in the foot. Although he probably tops that the following week when he shoots him dead.
Nicest Quality: Tommy loves his dear old mum, just as every good Wiseguy should. Tony Soprano take note.
22. Michael Myers
As Played By: Nick Castle in Halloween (1978)
The Villain: A seemingly unstoppable killer with a predilection for bumping off sexually precocious teens, Myerss nightmarish appearance and apparent indestructibility make him the definitive slasher villain. When you make Donald Pleasance seem normal, you know youre pretty scary
Meanest Moment: Disguising himself in a bedsheet, Myers advances on the unsuspecting Lynda sporting her boyfriends glasses. The boyfriend hes just killed, naturally.
Nicest Quality: Despite moving away he knows where his roots are, and returns home at the first opportunity. Thats about it.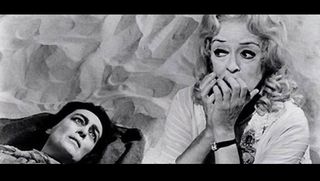 21. Baby Jane Hudson
As Played By: Bette Davis in Whatever Happened To Baby Jane? (1962)
The Villain: A deluded, washed-up child-star, Jane Hudson serves as a nightmarish vision of how the pursruit of fame can drive a person over the edge. Her sustained phsyical abuse of sister Blanche is thoroughly shocking, although its the mental torture that is most upsetting. The lunch sequences in particular
Meanest Moment: When Jane lift the lid from the dinner plate to reveal the feathery corpse of her sisters pet parakeet.
Nicest Quality: The two sisters share a reconciliation of sorts at the films close, although its a far cry from a legitimately happy ending
20. Begbie
As Played By: Robert Carlyle in Trainspotting (1996)
The Villain: A hard-case of the worst kind, Begbie goes to the pub for a fight first and a drink second. Witness the throwaway moment in which he chucks a pint-glass off a balcony purely so he can get embroiled in the ensuing brawl. Feared by friends and enemies alike, hes a total bloody nightmare.
Meanest Moment: Glassing a portly Londoner and putting his friends newfound wealth in jeopardy in the process.
Nicest Quality: Erm, hes a patriot? By which me mean he beats an American tourist to a pulp in a pub toilet.
19. Reverend Harry Powell
As Played By: Robert Mitchum in The Night Of The Hunter (1955)
The Villain: Fraudulent Man of God Harry Powell makes his living through preying upon vulnerable widows, marrying them for their money before dispatching them back to the bosom of the Lord. Pity the poor children who get in his way
Meanest Moment: Realising that his new bride has clocked his money-grabbing motives, old Harry reaches for his trusty knife to silence his wife once and for all.
Nicest Quality: A lovely singing voice. All together now, Leaning, leaning, leaning on the Everlasting Arms.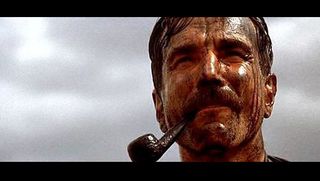 18. Daniel Plainview
As Played By: Daniel Day-Lewis in There Will Be Blood (2007)
The Villain: As power-crazed oil man Daniel Plainview, Daniel Day-Lewis cranks the twitchy-eyed mania up to eleven as he strikes mortal fear in the hearts of anyone who gets in his way. Utterly pitiless, and devoid of any real emotion save greed, hes a terrifying example of the American Dream gone bad.
Meanest Moment: The psychological torture of the 'milkshake' scene is almost too cruel to watch.
Nicest Quality: He doesnt make too much effort to disguise his personality. At least hes honest! Sort of.
17. The Terminator
As Played By: Arnold Schwarzenegger in The Terminator (1984)
The Villain: Sure, the T-1000 might be deadlier, but theres no doubting the intimidation factor of Skynets original robot enforcer. Opting to shoot first and ask questions later, hes a seemingly unstoppable killing machine that just keeps on coming!
Meanest Moment: When he blazes a trail through the local police station, turning his weapons on anything that moves.
Nicest Quality:. If hes on your side, hes a diamond geezer! See Terminator 2 for details.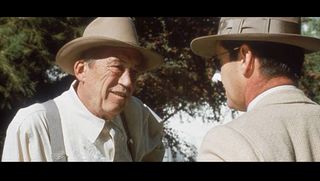 16. Noah Cross
As Played By: John Huston in Chinatown (1974)
The Villain: On a personal level, he rapes and impregnates his own daughter. On a business level, he murders his partner who also happens to be his son in law. And on the a grander scale, he chokes the life out of Los Angeles by stealing its water supply. All bases covered then
Meanest Moment: Having seen his shady dealings uncovered by Gittes, Cross still manages to wriggle out of his grasp, ending the film a free man. Gittes on the other hand has just been dealt a hard lesson that life just isnt fair. Its a bitter pill to swallow..
Nicest Quality: Hes something of a philosopher: At the right time and place, he tells Gittes, (people) are capable of anything, Indeed.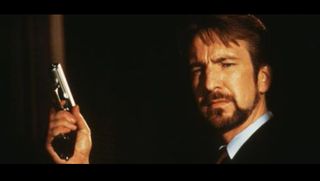 15. Hans Gruber
As Played By: Alan Rickman in Die Hard (1988)
The Villain: One of the first of a new breed of urbane, continental terrorists, the unflappable Gruber is the perfect counterpoint to rough and ready cop John McClane. He isnt afraid to get his hands dirty, hed just rather not rumple his suit unless its absolutely necessary.
Meanest Moment: You know my name but who are you? sneers Gruber. Just another American who saw too many movies as a child? Another orphan of a bankrupt culture who thinks he's John Wayne? Rambo? Marshal Dillon?
Nicest Quality: Hes a bright boy. And when Alexander saw the breadth of his domain, he wept, for there were no more worlds to conquer, he quotes. Benefits of a classical education.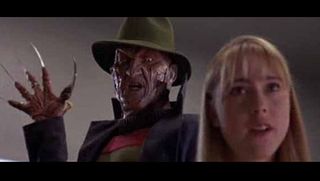 14. Freddy Krueger
As Played By: Robert Englund in A Nightmare On Elm Street (1984) and its numerous sequels.
The Villain: Unquestionably the most charismatic killer in horror movie history, Freddys high-concept brand of terror is even more horrifying when hes playing it straight. Were thinking when he simply drags his victims up the walls rather than killing them in video game form.
Meanest Moment: The aforementioned killing of Tina in the first film is without doubt the most disturbing death of the franchise.
Nicest Quality: He doesnt take himself too seriously, always a refreshing quality in a villain.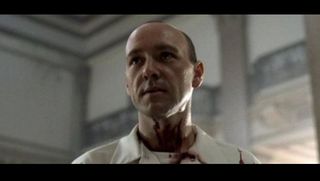 13. John Doe
As Played By: Kevin Spacey in Se7en (1995)
The Villain: As serial killers go, you cant fault Doe for imagination. Whether feeding a fat man to death, or setting up a prostitute with a knife-shaped surprise, he certainly puts plenty of thought into his murders. And thanks to Detective Somerset, his grand plan comes to fruition just as he planned it. Bravo.
Meanest Moment: What do you think? Head in a box, isnt it!
Nicest Quality: His actions are designed to shine a light upon mans moral frailty, so in a way, you could describe him as a hero. Although try telling that to Gwynnie.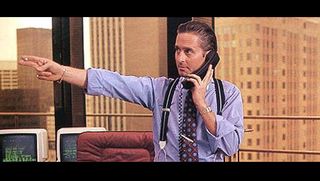 12. Gordon Gekko
As Played By: Michael Douglas in Wall Street (1987)
The Villain: Some have described him as an anti-hero, but those people are usually the sort of red-braces-sporting, I broker million pound deals for breakfast fuckwits who ran our economy into the ground. Gekko and his Greed is good mantra sums up everything thats wrong with the world of work, making him a copper-bottomed villain in our book.
Meanest Moment: The point at which Gekko begins to manipulate his protg into screwing over his fathers firm.
Nicest Quality: Hes not short on self-confidence, although how 'nice' that is is up for debate.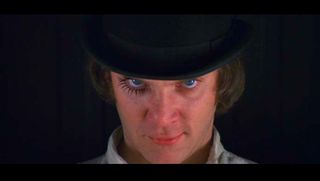 11. Alex DeLarge
As Played By: Malcolm McDowell in A Clockwork Orange (1971)
The Villain: The terrible embodiment of a society gone to the dogs, Alex lives on a staple diet of drug-enhanced milk, brutal violence and sexual assault. According to The Daily Mail, this is where well be as a country sometime in the next year or so.
Meanest Moment: 'Mean' is probably a underselling it a bit, but the rape of a woman whose husband hes just crippled is probably the worst thing on his rap-sheet.
Nicest Quality: A keen interest in classical music. Better than that rubbish they listen to now, isnt it?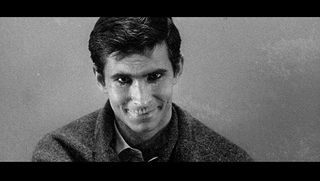 10. Norman Bates
As Played By: Anthony Perkins in Psycho (1960)
The Villain: A profoundly messed-up young man who not only murdered his mother, but decided to adopt her personality as penance. Absolutely hates women, and wont hesitate to reach for the knife in order to avoid being corrupted by them.
Meanest Moment: Something happens in the shower. Cant remember what exactly
Nicest Quality: He loves his dear old mum. If killing her, preserving her corpse and wearing her clothes can be described as love.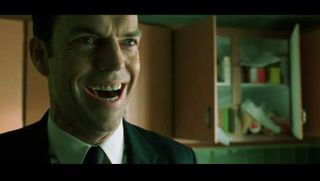 9. Agent Smith
As Played By: Hugo Weaving in the Matrix trilogy (1999-2003)
The Villain: The nastiest piece of software you could ever hope to come across, even worse that the pesky spyware we picked up from that 'rhythm website'. Smith likes to stack the deck against his enemies by spawning multiple versions of himself, which would seem a bit unfair until you take into account that their main objective is to give Keanu Reeves a slap.
Meanest Moment: Not a moment per se, but his general loathing of humankind makes up want to chuck our laptop in the skip for fear of it going rogue.
Nicest Quality: He always gives people their full title when addressing them. Manners cost nothing, you know.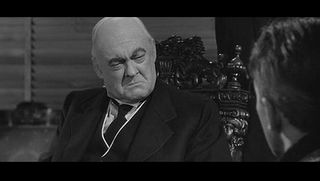 8. Mr. Potter
As Played By: Lionel Barrymore in Its A Wonderful Life (1946)
The Villain: One of the few villains on this list who gets away with his dirty deeds scot-free, Potter is the wealthy businessman who holds the town of Bedford Falls in his grubby stranglehold. Stealing the takings from poor George Baileys Savings and Loan ensures that his final competitor is brutally knocked out of business. Boo! Hiss!
Meanest Moment: Potter sets Georges suicide plan in motion with the following gloating rebuke: A miserable little clerk crawling in here on your hands and knees and begging for help. No securities, no stocks, no bonds. Nothin' but a miserable little $500 equity in a life insurance policy. You're worth more dead than alive!
Nicest Quality: He really is an unrelenting shit. Its always bugged us that he doesnt get his comeuppance either. The closest thing he has to a nice quality is the luck of the Devil himself!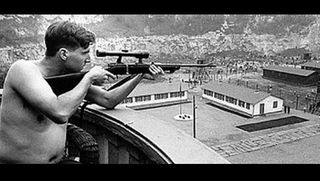 7. Amon Goeth
As Played By: Ralph Fiennes in Schindlers List (1993)
The Villain: Fiennes is a revelation as the cold and callous death camp commandant who appears entirely psychotic in his inability to empathise with the inmates under his jurisdiction. A terrifying reminder of the startling inhumanity of the Nazi regime.
Meanest Moment: The shooting practice he indulges in. Needless to say, he has plenty of moving targets to choose from.
Nicest Quality: He eventually acquiesces to Schindlers plan, although not before pocketing a hefty bribe.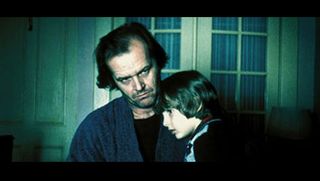 6. Jack Torrance
As Played By: Jack Nicholson in The Shining (1980)
The Villain: Contrary to the more sympathetic character found in Stephen Kings novel, Kubricks Torrance seems thoroughly sick of his wife and child even before the Overlook starts to exert its evil influence. Although Shelley Winters constant shrieking would be enough to drive anyone to axe-murder.
Meanest Moment: Little pigs, little pigs, let me come in! Terrifying stuff!
Nicest Quality: Hes determined to see his job as caretaker through to the agreed date, even he must kill his family to do so. Good work ethic.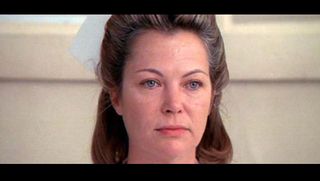 5. Nurse Ratched
As Played By: Louise Fletcher in One Flew Over The Cuckoos Nest (1975)
The Villain: If you ever found yourself in the unhappy circumstance of placing a relative in a mental institution, youd hope the staff would show a little more compassion than the demonic Nurse Ratched. Treating her patients as prisoners to be subdued rather than treated, shes the most loathsome embodiment of The Man ever seen on the big screen.
Meanest Moment: Ordering a partial lobotomy for McMurphy, leaving the rabble-rousing anti-hero a catatonic shell.
Nicest Quality: She always looks very well turned out. Never a hair out of place and all that.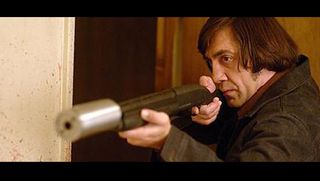 4. Anton Chigurh
As Played By: Javier Bardem in No Country For Old Men (2007)
The Villain: A psychotic gun-for-hire with a slavish devotion to the laws of chance. Theres nothing more terrifying than a nutcase with a code.
Meanest Moment: The way he taunts the store owner is pretty bad (you dont know what youre talking about) but theres nothing to top the unyielding bloody-mindedness that leads him to kill Carla Jean.
Nicest Quality: Hes good with kids. He doesnt kill those two boys, does he?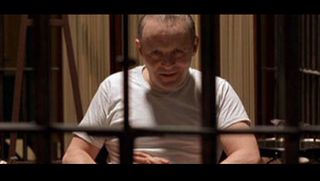 3. Hannibal Lecter
As Played By: Anthony Hopkins in The Silence Of The Lambs (1991), Hannibal (2001) and Red Dragon (2002)
The Villain: A wheedling, taunting mastermind who likes nothing more than the taste of human flesh. Except for messing with the heads of the FBI that is. Whilst Brian Coxs incarnation was disturbing, it was Hopkins magnetic charmer who made the character an icon.
Meanest Moment: Forcing Ray Liotta to chow down on his own brain, one spoonful at a time.
Nicest Quality: He helps the cops catch the crims! Only when it suits, of course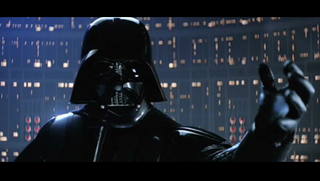 2. Darth Vader
As Played By: David Prowse and James Earl Jones (voice) in Star Wars: The Original Trilogy (1977-1983)
The Villain: A wheezing, black clad embodiment of evil, Vader casts an impossibly long shadow over the galaxy far, far away and the world of movie villainy in general. One look at that dead-eyed moppet Jake Lloyd could have told anyone he wasnt going to turn out well.
Meanest Moment: Wordlessly crushing the wind from a subordinates throat is pretty hard-hearted. And then there was all that business with his son
Nicest Quality: Killing Palpatine was a nifty way of restoring his reputation as a stand up guy.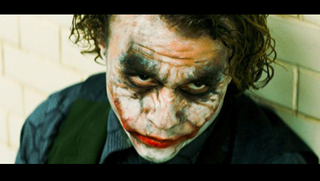 1. The Joker
As Played By: Heath Ledger in The Dark Knight (2008)
The Villain: Gotham Citys man without a plan is unquestionably Batmans most fearsome nemesis, and a rare example of a villain who isnt hell bent on world domination, or even personal gain. He just wants to watch the world burn, which makes him so much more terrifying. Jack Nicholsons clown prince of crime deserves a nod, but for our money, Ledger is the definitive Joker.
Meanest Moment: Hoodwinking poor Batman by feeding him the wrong information as to Rachels whereabouts. The pencil trick is cool, this is just plain sadistic
Nicest Quality: Hes always got a smile on his face. Literally.