If you were wondering how to watch Earwig and the Witch (the first full 3D-animated Studio Ghibli film), we've got good and bad news. US readers get the best possible deal; they can stream Earwig and the Witch on HBO Max right now. Indeed, Studio Ghibli movies in the US are available exclusively on the streaming service.
Unfortunately, it's a little trickier for everyone else to watch Earwig and the Witch. That's because it hasn't had a release date announced for the UK It'll almost certainly turn up in the next few weeks - and it's available to buy in March or April.
As the first Studio Ghibli movie in years, there's a lot of anticipation behind Earwig and the Witch (particularly because it's directed by Gorō Miyazaki, son of legendary Ghibli co-founder Hayao Miyazaki). Based on the novel of the same name by Dianna Wynne Jones, it tells the tale of a ten year-old orphan who's whisked away to a brand-new life... with a witch. The English dub stars Richard E. Grant, Vanessa Marshall, Taylor Paige Henderson, Dan Stevens, and Kasey Musgraves.
Ready to watch Earwig and the Witch? We've got the best offers for you below.
Watch Earwig and the Witch - US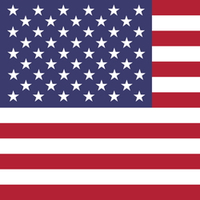 HBO Max | $14.99 per month
Want to stream Earwig and the Witch in the USA? It's easy. Because HBO Max has an exclusive deal to stream all of Studio Ghibli's movies, you can watch Earwig and the Witch there. A standard month costs $14.99, which is admittedly pretty steep, but you can save a little cash in the long run by opting for a six-month membership instead at $69.99 - that's a discount of 20%. For more info on what you're getting, be sure to check out our guide to getting the best HBO Max price.

Stream Earwig and the Witch everywhere else
It's very much a case of 'coming soon'. But as we saw with Wonder Woman 1984 recently, we expect online rentals to come online within the next couple of weeks so you can watch Earwig and the Witch online too. The likes of Amazon and Rakuten are the most likely stores to get it based on past form. Many HBO Max shows often go to Sky TV and Now TV, but you might be waiting a bit longer for a movie that's only just hit cinemas in the US.
Once any dates have been confirmed though, we'll be sure to update this page for you.
Want more?
Hungry for the best possible TV setup at home? Be sure to take a look at our list of the best gaming TVs (available here for UK readers) and the best gaming sound system to get the most out of Earwig and the Witch.
For more streaming options for other movies and shows, be sure to take a look at our guides to the latest Hulu prices and bundles and also our new Peacock TV costs roundup.
---
For other ways to keep busy, don't forget about the best board games, the best card games, and the top board games for families.