Succession season 4 has now come to an end, which marks the conclusion of HBO's hit satirical drama on HBO and Sky Atlantic. We finally have an answer to the key question of who will succeed Logan Roy at the helm of media conglomerate Waystar RoyCo, but it certainly wasn't an easy journey to the finish line.
If you're not up to date yet, don't worry – it couldn't be easier to catch up on Succession season 4. Whether you're still making your way through the new season or just fancy a rewatch, we've got the full episode count for the final installment, as well as a guide to how to tune in from anywhere in the world.
Succession season 4 episode count
Succession season 4 episode 1 – The Munsters
Succession season 4 episode 2 – Rehearsal
Succession season 4 episode 3 – Connor's Wedding
Succession season 4 episode 4 – Honeymoon States
Succession season 4 episode 5 – Kill List
Succession season 4 episode 6 – Living+
Succession season 4 episode 7 – Tailgate Party
Succession season 4 episode 8 – America Decides
Succession season 4 episode 9 – Church and State
Succession season 4 episode 10 – With Open Eyes
Where can you watch Succession season 4?
Watch Succession season 4 from anywhere in the world
It's possible to watch Succession season 4 on almost any streaming service of your choice from the selection above. However, normally you will find yourself geo-blocked from doing so, but a VPN helps you to get around that obstacle.
So, if you're an Australian traveling away from home looking to watch Succession season 4 on BINGE, for example, you can get a VPN to set your location to Australia and then watch on BINGE from anywhere in the world. We rate ExpressVPN as the best for streaming.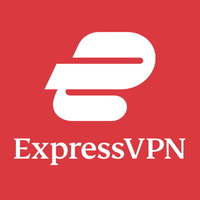 ExpressVPN | Try 100% risk free for 30 days
If you're away from home when season 4 of Succession airs, a VPN is your best option for tuning in. A VPN gets around geo-restrictions allowing you to access BINGE from anywhere as if you were in Australia. Try it for 30 days and get your money back if you're not happy.
---
For more viewing inspiration, check out our picks of the best Netflix shows and the best shows on Disney Plus to fill out your watch list.