UFC 285 is set to be an explosive event, with Jon Jones and Ciryl Gane duke it out to earn the title of UFC Heavyweight Champion and "baddest" man on the planet. Taking place in Las Vegas, this fight will see the long-awaited, and much anticipated return of Jon Jones. This time, Bones Jones will compete in the heavyweight division, and will look to add new prowess to his already historic light-heavyweight MMA record. Elsewhere on the card, Valentina Shevchenko looks to defend her flyweight title against none other than Alexa Grasso, which is sure to be an incredible co-main event.
The former two-time UFC Light Heavyweight Champion Jon Jones arrives back under an elephant-in-the-room dark cloud, however. After failing multiple drug tests throughout his career which resulted in two bans, facing various criminal charges, and being out of action for three years, Jones is still returning to the promotion while being praised as the GOAT.
Although the youngest champion in UFC history was tipped to face former heavyweight champ, Francis Ngannou, it was announced that top contender Ciryl Gane would have the honor of welcoming Jones back to the Octagon. Gane has challenged for the Heavyweight title previously, and has otherwise burned through the heaviest division in the UFC with a striking style that isn't that dissimilar to Jon Jones. No matter who you're rooting for in this fight, it's bound to be an exciting one to watch.
UFC 285 quick info
Date: March 4th, 2023
Fight time: 22:00 ET in the US, 03:00 GMT in the UK, and 14:00 AEDT in Australia
Stadium: T-Mobile Arena, Nevada, Las Vegas
Watch in the US: ESPN Plus + ESPN PPV (opens in new tab)
Watch in the UK: BT Sports Pass (opens in new tab)
Watch in Australia: UFC Fight Pass (opens in new tab)
At 6ft 5, Ciryl Ganne is a natural Heavyweight. The former Interim UFC Heavyweight Champion and current number one in the UFC heavyweight rankings is a scary prospect for any UFC competitor. The Frenchman converted to MMA after an impressive kickboxing career, holding a perfect record of 13 wins with no defeats. In MMA, he owns a similarly strong record with eight wins and only one loss. With Jones returning after a three-year absence, Gane is more than capable of serving him his first major defeat, since Bones only previously lost through disqualification in 2009.
Wherever you are based, there are plenty of options for watching UFC 285. There are plenty of cheap 4K TV deals, too, which will be perfect for sitting back, relaxing, and enjoying one of the biggest UFC cards of the year with friends.
As plenty of UFC fans have come to know, it's not entirely simple how to stream the event. Depending on where you are located, it can be quite convoluted to work out how to watch UFC 285, and it might mean a late night if you're in the UK. That's why we've done our best to break it all down below, whether you are in the US, UK, Australia, or otherwise.
What date and time will UFC 285 take place?
UFC 285 will take place on March 4th, 2023, at the T-Mobile Arena in the fight capital of the world, Las Vegas. Those in the US will be able to watch the event at 22:00 ET. Although this is when the card officially starts, keep in mind that it's a five-fight card, so the main event won't begin until a few hours later. Prelims will kick-off at 20:00 ET, and the Early Prelims will start at 18:15 PM ET.
It's a late one for fans in the UK who will need to wait up until 03:00 GMT on March 5th for the start of the main card. The main event will likely be close to 05:00, which is an all-too-familiar reality for European fight fans. Prelims will start from 01:00 GMT and Early Prelims at 23:15 GMT on March 4th. There is nothing quite like watching a UFC card live, even if it means a late Saturday night.
Australian folks can tune in at 14:00 AEDT on March 5th to watch the main card live.
How to watch UFC 285 in the US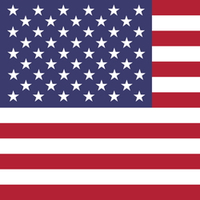 (opens in new tab)
ESPN Plus + ESPN PPV | $89.98 per month (opens in new tab)
The cheapest way to watch UFC 285 is by subscribing to ESPN Plus for one month at $9.99 and then purchasing PPV for $79.99 via the streaming service. This will give you access to the full UFC 285 event as well as all the live sports and original content from ESPN Plus for one month. You can then decide if you want to continue or cancel when it reverts to $9.99 per month afterward.
ESPN Plus + Disney Plus (ads) + Hulu (ads) + ESPN PPV | $92.98 per month (opens in new tab)
Another option is to take out a Disney Plus Trio Basic bundle that gives you access to Disney Plus, Hulu, and ESPN Plus for $12.99 per month. That's a $155.76 yearly saving when compared to subscribing to each platform separately. You can then take out ESPN PPV for $79.99 on top.
ESPN Plus + ESPN PPV | $179.95 $124.98 a year (opens in new tab)
Save $54.97 - A better value offer is to take out an annual subscription to ESPN Plus (worth $99.99) and a PPV (worth $79.99) for $124.98 as part of a limited-time deal to celebrate UFC 285. This is a saving of more than $50 and gets you ESPN Plus for an entire year. This is the clear winner.
How to watch UFC 285 in the UK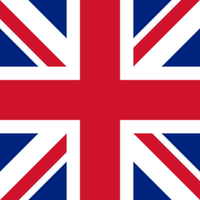 (opens in new tab)
UFC Fight Pass | £6.99 per month (opens in new tab)
The UK is a little more complicated. Anyone wanting to watch everything that UFC 285 has to offer needs to sign up for the streaming service, UFC Fight Pass. This will broadcast the complete Early Prelims and Prelims live, however, will not have the Main Card fights until 48 hours after it has taken place. The $6.99 monthly option is the cheapest option here.
UFC Fight Pass | £71.99 per year (opens in new tab)
If you fancy watching more UFC fights throughout the year, you can also take out an annual subscription for £83.88. This represents a saving of £11.89 or 20%, giving you access to over 1,000 hours of live combat sports action. Again, you will not be able to watch Main Card events until 48 hours after they air.
BT Sport Pass | £29.99 a month (opens in new tab)
Without already being a BT customer, the easiest and cheapest way to watch any Main Card fights live for UFC 285 is to get a monthly pass at £29.99. This can then be canceled at any time. It does only limit you to the app or web player, but unless you want to take out a full BT package, is the most effective way to watch.
BT customers can watch all the action on BT Sports 1HD (channel 430), BT Sports 1 SD (channel 408) or by downloading the BT Sport app on iOS and Android.
How to watch UFC 285 in Australia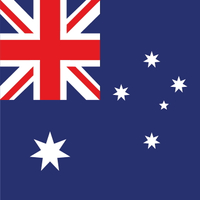 (opens in new tab)
UFC Fight Pass | $10.99 per month (opens in new tab)
Just like in the UK, the Early Prelims and Prelims will be available to stream on UFC Fight Pass. The Main Card fights, however, are not included and are not added until a later date - presumably 48 hours afterwards (the website doesn't state). The $10.99 offer is the cheapest way to watch if you're not bothered about catching it live.
UFC Fight Pass (UFC 285)| $59.95 PPV (opens in new tab)
The other alternative is to just pay strictly for UFC 285, which gives you access to the full event live. The purchase includes viewing 24 hours from the event start.
Kayo Sports PPV | $59.95 PPV (opens in new tab)
For the same price, Kayo Sports will give you access to the full fight card live and on-demand. It also included access to Kayo One until March 9th, 2023.
What other fights are taking place at UFC 285?
The Main Card event will be headlined by Jon Jones going up against Ciryl Gane for the UFC Heavyweight Championship, however, several other fights will take place. The rest of the card features one of the greatest female mixed martial artists of all time, Valentina Shevchenko, as she looks to defend her Flyweight title against Alexa Grasso. See below for the full Main Card line-up:
Heavyweight Title Bout: Jon Jones (US) vs Ciryl Gane (France)
Women's Flyweight Title Bout: Valentina Shevchenko (Kyrgyzstan) vs Alexa Grasso (Mexico)
Welterweight Bout: Geoff Neal (US) vs Shavkat Rakhmonov (Kazakhstan)
Lightweight Bout: Jalin Turner (US) vs Dan Hooker (New Zealand)
Middleweight Bout: Bo Nickal (US) vs Jamie Pickett (US)
Head to the official UFC website (opens in new tab) for further details, including the full Prelims and Early Prelims line-up.
---
Looking to upgrade your setup in time for the big fight? Here's where to find the best OLED TVs of 2023 alongside the best sound systems on the market. We've also got all of the latest ESPN Plus costs if you're looking for more great sports.