20. Stardew Valley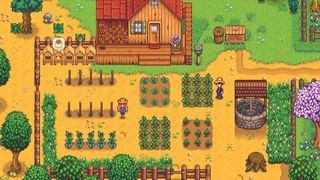 Platforms: PC, PS4, Xbox One, Nintendo Switch, iOS, Android
With all the large-scale construction going on, it's easy to forget that Minecraft features the chance to indulge in the underrated joys and small victories of owning and caring for a garden, or even a full blown farm. Stardew Valley is an entire game revolved around that very same idea. That said, there's quite a bit that sets it apart. In contrast to Minecraft, players in Stardew Valley can get to know their local community of fictional characters, and even spark up a romance with some of their neighbors if they want to. The game also takes inspiration from the likes of Animal Crossing and JRPGs as much as it does Minecraft, and that hybrid nature keeps it from leaning too heavily into one single genre.
19. Ark: Survival Evolved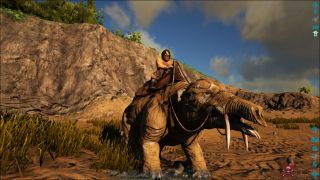 Platforms: PC, PS4, Xbox One, Nintendo Switch
While "Minecraft with dinosaurs" is probably a little too reductive of a description, it certainly gives you an idea of what to expect from Ark: Survival Evolved. You gain consciousness on the beaches of a mysterious island chock full of Jurassic beasts, but it's not long before your skills in crafting and combat come in handy in the quest to become king of the jungle. Ark is a game obsessed with Darwinism and the hierarchy of nature. Start as naked prey, become an apex predator. The game slowly becomes less of a survival experience and more of a power fantasy, emulating the concept of evolution in a way that few other titles have.
18. CubeWorld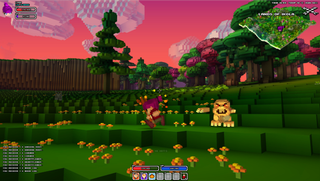 Platforms: PC
Cube World has its roots in crafting and character progression, and takes place in randomly generated worlds full of blocks as far as the eye can see. There's a strong focus on cosmetic customization, with characters able to modify their armor and other wearables for the sake of fabulous self expression. But Cube World cribs from games like The Legend of Zelda too. Inspired by such exploration-heavy games, Cube World gives players an arsenal of skills to better help them trudge through the endless world. Choosing a class and specialization for combat turns the game from a simple exploration simulator into a meaty RPG adventure, packed with missions, bosses, and creepy caves to explore.
17. Trove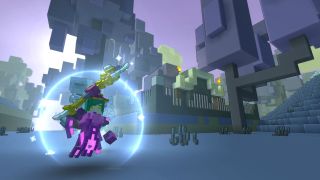 Platforms: PC, PS4, Xbox One
Trove is a voxel game, so its resemblances to Minecraft are immediately apparent, at least from a visual point of view. Trion World's action-oriented MMO features mines and caverns crawling with enemies and the promise of untold rewards, letting players team up with friends to progress their character and conquer Trove's sizeable to-do list. However, Trove is more concerned with being an MMO than a Minecraft clone, with its extensive range of classes designed to facilitate and encourage variation in playstyle. Its employment of loot, bosses and dungeons again draws from the well of RPG tropes to deviate from the conventions of its aesthetic inspiration.
16. Starbound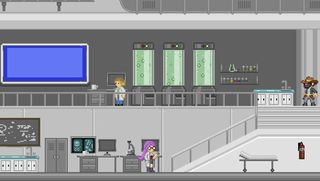 Platforms: PC
The tagline for Starbound is a pretty good summation of what to expect: "survive, discover, explore, and fight." Beyond that, an infinite universe means there are loads of possibilities in its generous heaps of 2D co-op gameplay, not least when it comes to shaping the world and discovering new locations to set up shop. Exploring the game with friends - whether it's just to farm, try your hand at space exploration, or create weaponry for quests - is designed to be enjoyable in itself, rather than just a means to an end. And while it is an open-ended experience, the addition of quests and NPCs imbues the game with contextual purpose, unlike the narrative-free adventuring of Minecraft.
15. 7 Days to Die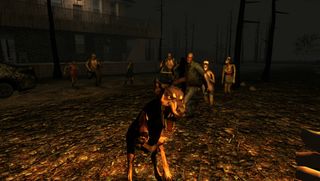 Platforms: PC, PS4, Xbox One
There are few things associated with survival and scavenging more than the horror of having to survive a zombie outbreak, and 7 Days to Die leans heavily into those apocalyptic sentiments. The realistic, dark world may not look like other sandbox games made in the same vein, but that doesn't mean it shies away from the genre's tried and true gameplay staples. Scavenging, crafting traps, and building shelters are all well represented here, as is the likelihood of catastrophic failure. What turns the proceedings into a real fright fest, though, is when the blood moon rises on every seventh night, which brings a relentless horde of faster, stronger zombies right to your doorstep.
14. StarForge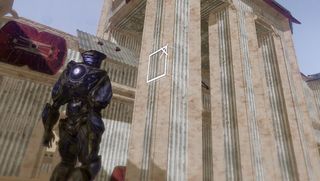 Platforms: PC
Survival crafting and science-fiction collide in this world builder that looks one part Halo and two parts Minecraft. Gathering resources for base construction and surviving on an alien planet are just the tip of the iceberg in StarForge - a uniquely ambitious take on the sandbox survival genre. But it isn't just a game about building and survival; it also involves shooting aliens in a persistent world where not even the sky's the limit. There's looting, defending bases with friends, and connecting your planet to the outer cosmos to build space stations that would put NASA to shame.
13. Kerbal Space Program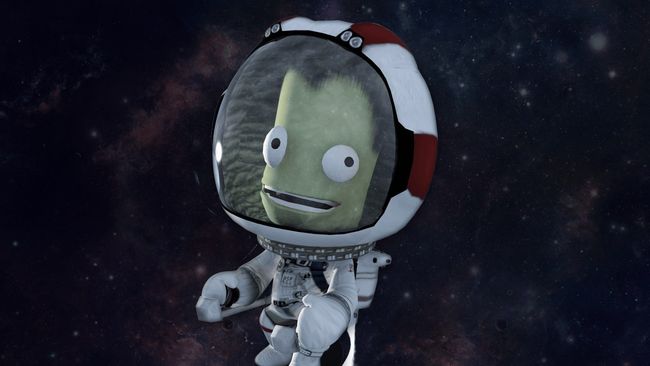 Platforms: PC, PS4, Xbox One
At its core, Minecraft is all about unleashing creativity and problem-solving. You need a bed, so you gather the materials, arrange them as needed, and construct a bed. Kerbal Space Program is much the same way. No, you're not out in the wilderness building massive replicas of famous locales, but you're using critical thinking skills to help cute cartoon critters survive the harsh reality of space travel. And, like Minecraft, Kerbal Space Program has been used by teachers in schools as an educational tool. See, games can be fun and educational!
12. Block Fortress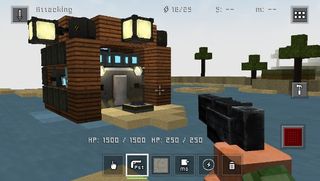 Platforms: iOS, Android
Defense is a matter of life and death in Block Fortress, where the strength of your barracks is tested by an endless onslaught of enemy hordes. For the player, that means most of your time will be spent constructing armaments, walls, and other features to make the sturdiest, most robust base possible. The scope of construction is limited only by your intuition… and the ability to mine valuable resources as quickly as possible. If your favorite part of Minecraft is figuring out the best defenses against the world's creepy crawlies, you'll like Block Fortress.
11. Don't Starve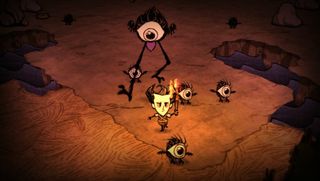 Platforms: PC, PS4, Xbox One, Nintendo Switch, iOS, Android
The Creeper will always remain the king when it comes to survival crafting scares, but Don't Starve's consortium of creatures come pretty close to dethroning that Minecraft icon. The similarities also extends to Don't Starve's emphasis on staying alive through the crafting of tools and shelter, despite your incredibly limited resources. However, the game stands apart thanks to its wonderfully gothic aesthetic, which looks like a children's book fused with H.P. Lovecraft. And, as the title implies, Klei Entertainment's roguelike uses hunger as merely the first challenge for players to race against in a tough-as-nails survival experience. Staying nourished has never been so intense, and fire has never been a greater friend.
Turn to the next page to reveal our pick of the top 10 games like Minecraft...