Hello there! After decades away from the franchise, Ewan McGregor is set to don the Jedi robes once again in the new series Obi-Wan Kenobi on Disney Plus. The show will see the character return to watch over and protect a young Luke Skywalker while simultaneously evading elite Jedi hunters sent by the Empire.
Adding to the excitement is the return of Hayden Christensen, who will portray Darth Vader in the series. That means we'll get to see McGregor and Christensen face off again for the first time since 2005's Star Wars: Episode III - Revenge of the Sith!
Best of all, it's going to be extremely easy for you to watch the new Obi-Wan Kenobi series from the comfort of your own living room. All you need to stream new Obi-Wan Kenobi episodes each week is a Disney Plus membership, which will also provide you with instant access to the service's other live-action Star Wars shows, The Mandalorian and The Book of Boba Fett.
For those who aren't already Disney Plus members, we've taken the liberty of providing you with everything you need in order to sign-up below, so that you can be watch Obi-Wan Kenobi as episodes one and two arrive on Friday, May 27.
It's worth noting that new episodes of Obi-Wan Kenobi will land every Friday evening (AEST and NZST) on the service, with a total of six episodes in the show's first season. Taking into consideration that the first two episodes will premiere at the same time, with the final episode scheduled to arrive on June 24, you'll need to stay subscribed to Disney Plus for at least one month to view it in its entirety.
Stream Obi-Wan Kenobi in Australia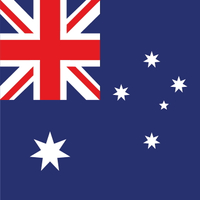 Disney Plus | AU$11.99 / NZ$12.99 per month
Like The Mandalorian and The Book of Boba Fett before it, Obi-Wan Kenobi is available to stream exclusively via the Disney Plus by far the cheapest way to watch Obi-Wan Kenobi is subscribing to the streaming service's monthly plan, which costs as little as AU$11.99 and NZ$12.99 per month. Of course, if you'd like to save money over the long run, you could always opt for an annual subscription for AU$119.99 or NZ$129.99, which essentially gives you two free months.
Watch Obi-Wan Kenobi in order
Where does this series fit into the wider Star Wars saga? Although we've gone into more detail for our Star Wars timeline guide, you can stream Obi-Wan Kenobi's story from start to finish by following this order:
Want more?
Not sure if you want to sign up to another streaming service? Take a look at our comprehensive Disney Plus review to see how much value it offers and how it compares to other services.
---
For other essential family pastimes, don't forget about the best board games, the best card games, and the top board games for families.