6 Unbelievably Stupid Fantasy Creatures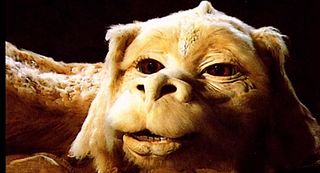 1. Falkor The Luckdragon
The Film: The NeverEnding Story (1984)

How They're Shown As Heroic: Falkor saves noble warrior Atreyu (Noah Hathaway) from the swamps of sadness and generally saves on bus fare by flying him around Fantasia.

Why We Think They're Rubbish: This furry joke of a dragon presents himself as a kindly, helpful friend. But he's utterly incompetent – he even makes Atreyu fall off at one point. Way to go, jackass.

Oh, and he's a giant monster with the face of a dog. Do you want to be the one sitting on him when something that size needs to answer the call of nature? Good luck picking up after that…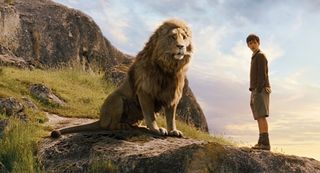 2. Aslan
The Film: The Chronicles Of Narnia: The Lion, The Witch And The Wardrobe (2005)/Prince Caspian (2008)

How They're Shown As Heroic: Aslan is the wise, noble lion who guides the Pevensie children in their fight against the White Witch and later against the evil humans of Narnia. He also dies selflessly in Wardrobe so that all might be saved.

Why We Think They're Rubbish: "Oh, look at me! I'm the Liam Neeson Lion! I'm loaded with religious symbolism and I'll save you all!" Yeah, when it's convenient, that is, you pompous, asthmatic rug-in-waiting.

Sure, you say you're helping the kids achieve their destiny, but do you know how many critters die on your watch? The only way Aslan could restore his rep is to acquire Neeson's particular set of skills from Taken and punch every evil thing in Narnia in the face. Twice.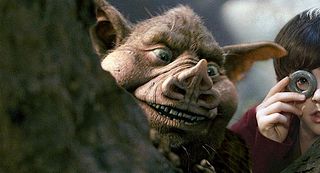 3. Hoqsqueal
The Film: The Spiderwick Chronicles (2008)

How They're Shown As Heroic: Hogsqueal is one of the friendlier fantasy creatures that Jared and Simon Grace (both played by Freddie Highmore encounter) when their new home is invaded by trolls and other beasties. He provides helpful exposition and usually on their side in a fight…

Why We Think They're Rubbish: …But he's also a cowardly, bird-gobbling freak who, if the tide had turned against him, would have sold the kids out to their enemies in a hot second.

Plus the way he allows the boys to see the rest of his fantastical brethren is by SPITTING IN THEIR EYES. Charming.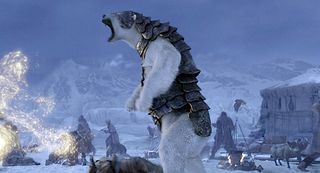 4. Iorek Byrnison
The Film: The Golden Compass (2007)

How They're Shown As Heroic: An exiled prince and armoured polar bear, he's a battle-ready aid to young Lyra Belacqua (Dakota Blue Richards) in her mission to stop the evil Mrs Coulter (Nicole Kidman) from kidnapping youngsters and removing their magical daemons.

Why We Think They're Rubbish: Wanted- One sharp-toothed killing machine. Must be A) easily fooled (we meet him when he's been tricked out of his armour) B) a drunk and C) unstable.

Iorek Byrnison is about six lagers away from reverting to type, by which we mean he'll ditch the traditional after-pub kebab and just snack on Lyra.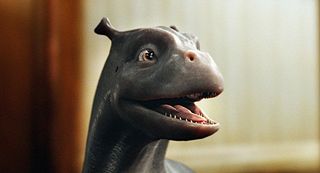 5. Loch Ness Monster
The Film: The Water Horse (2007)

How They're Shown As Heroic: Young Angus MacMorrow (Alex Etel), a lonely, bored lad who's missing his presumed-drowned sailor father, discovers a mysterious egg that hatches into the fabled Loch Ness Monster. Originally a cute little sea-beast, he quickly grows into a sub-sized problem.

Why We Think They're Rubbish: Oh, where to start. Mostly this big lug just eats, poops and splashes about, but once he becomes a full-sized behemoth, he appears to retain his child-like outlook on life.

This would be charming if he wasn't able to destroy everything in sight with one swish of his powerful tail. Oh, and –spoiler alert – he/she/it dies in the end. Way to teach the kid about loss, genius.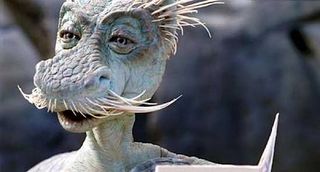 6. Psammead
The Film: Five Children And It (2004)

How They're Shown As Heroic: The Psammead – the posh magic, possibly Latin term for a Sand Fairy – is a grouchy sort who lives on a beach and proceeds to grant a bunch of spoiled brats their fondest wishes. It's all supposed to teach them about responsibility, you see.

Why We Think They're Rubbish: He's an irritating sod, despite being voiced by Eddie Izzard. He puts us in mind of a magical Victor Meldrew.

And while he does end up schooling the little bastards in how not to be so greedy and stupid, he never takes the opportunity to leave them with permanent injuries.

Liked This? Then see:
Sign up for our free weekly newsletter
Get the latest movie news, features and reviews delivered straight to your inbox. Sign up here!
Follow us on Twitter
Instant updates, chat with us and join in the conversation. Start here!