10 Ridiculous Comic-Con Costumes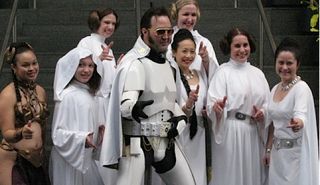 Stormtrooper Elvis
Stormtrooper Elvis (sometimes known as "Imperial Elvis") is a regular visitor to San Diego.
It's a genius idea - combining one of the world's most famous musos in his Vegas years with the world's most famous sci-fi movies.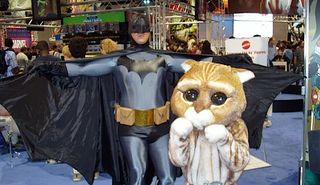 Batman
The Batman is ace. But we're worried that his companion has the wrong idea about Catwoman...*
*Yes. It's Puss In Boots. This is a joke.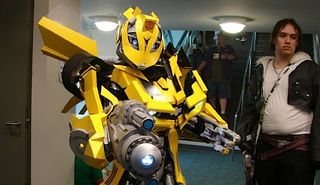 Bumblebee
Now this one must've taken some real effort.

It even lights up, for Bay's sake - kudos to you, sir/madam/self-aware technological device.

Wonder if they'll be back this year with the ability to spray washer fluid tears?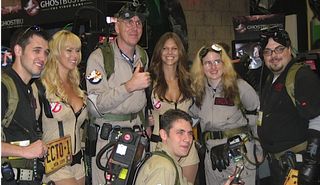 Ghostbusters
Lady Ghostbusters! And, er, some blokes.

This is the reason we're excited when Harold Ramis and Dan Aykroyd talk about female GBs...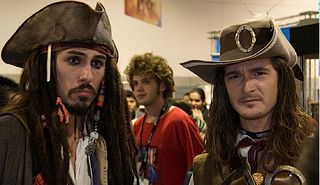 Captain Jack
Ever since the Pirates movies, Captain Jack Sparrow (here with a slightly less authentic-looking Orlando Bloom replica) has been a Con favourite.

Must cost a fortune in eyeliner, though...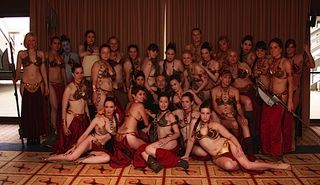 Leia Scrum
We know women hate it when they turn up to an event, only to discover someone else is wearing the same outfit.

Imagine how this group feels?

Still, it's a sight to behold...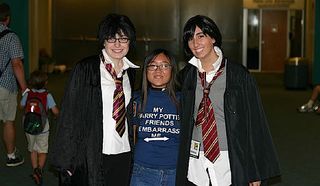 Harry Potter
It's always best to have a sense of humour when attending the event in costume.
But not everyone is quite this prepared...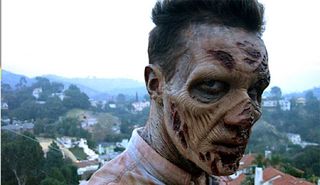 Zombie
Pure, unadulterated genius. Look at the work that's gone into it - even if it is a mask.

Not sure we'd want to wear it all day in a sweaty, hot convention centre, though.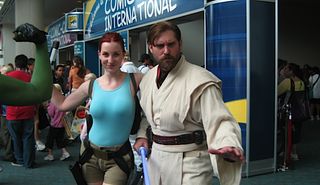 Obi-Wan and Lara
Ah, the ever-present melding of genres. In this case, Obi-Wan Kenobi and Tomb Raider's Lara Croft.

We're sure he wishes she was his padawan and not that annoying Anakin.

It's this sort of team-up that inspires pages of dodgy fan-fiction.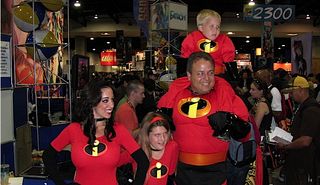 The Incredibles
The family that dresses up together... stays together?

We're not sure how we feel about dragging the kids along in costume, but maybe they love it too.