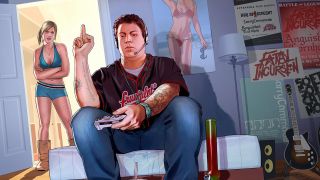 Unleash your inner fanboy or girl
Theres a fanboy or fangirl inside all of us. No matter how platform agnostic we claim to be, theres something that feels so damn good about buying a brand new, super-awesome exclusive. Conversely, its so damn infuriating when developers dont release their new game on your format of choice. Why wouldnt they do that? It feels like a personal slieght, delivered direct from them to you.
Inevitably, when people meet in virtual forums and comment fields, opinions will differ, and preferences will clash. Thats when your inner fanboy or girl emerges. The following quiz feature is a chance for you to find out exactly what type of fanboy/girl you are, while having a laugh too. So, go on--click through and find out where your gaming allegiances really lie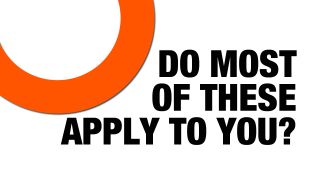 Let's get started!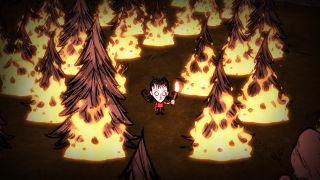 Youre playing a lot more indie games these days
AAA gaming is dead. Well, until the new Man-Stabber game comes out in 1080p, and lets you play as Johnny Facebottler as an exclusive, unlockable character. Ex-clu-sive, yeah? Apart from that (And the new Call of Gun game. Oh, and Quest Taker 4: DragonKicker looks pretty awesome too. Damn, Footballgeddon looks sweet too. But thats it!) AAA is deader than a dodo in a Hawaiian shirt and flares.
Your new thing is indie. Indie games are superior to other games, and because you love them--even though sometimes you dont really understand them, and actually find them a bit boring (you certainly wouldnt pay money for them, but luckily most are free)--that makes you superior to other gamers. Have you played Potato Muse by SomeDude Games? Its an incredible existential journey through 1960s Paris. Shits all over Titanfall, buddy.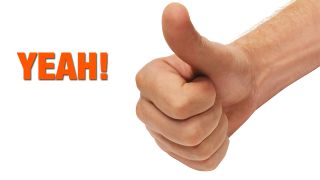 Youre currently feeling a vast wave of vindication
Well arent you a smart little mouse? All those consoles for sale, and you chose the one that is a) selling the best, and b) people are saying nice things about. You love the fact that your console runs games at 1080p, and you swear to all your buddies--the ones who own OTHER consoles--that their games looks like total shithouse compared to the ones on your wonderbox.
The people who charged you /$100s for your console of choice are making heaps of cash: and that delights you. In the past, when your favourite console wasnt selling that well, it was all about the quality of the games, not the number of people who bought them. Now youre always dropping phrases like units sold and attach rate into arguments with friends, citing them as hard facts about your choice of console as if they were etched by God himself onto bare fucking stone tablets.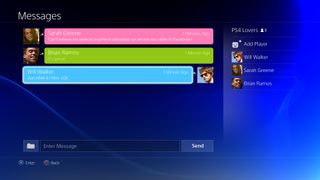 Youve recently completely changed your attitude towards monthly subscriptions
Time was, only assholes paid for monthly subscriptions. Online play was freer than OJ Simpson attending a '60s-themed love in at a hippy commune in Glastonbury. Now, you understand that spending /$50 per year is VITAL to the maintenance of online play in Call of Gun 6: Revengegasm, after the makers of the game spent so long finely crafting the online system.
Yessir--free online play is now theft. Its the equivalent of dropping a deuce directly onto the Lead Multiplayer Designers second-hand Honda. Plus, you also get loads of free things every month. But thats beside the point, yeah. Its all about supporting the devs.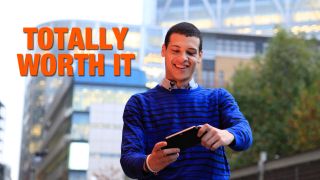 Your handheld is in a drawer, but you still believe that one day it will be great. Surely this year is the year
One of the best things about my new console, yeah, is that you can hook up your handheld device and use it as an ammo counter for Gun-User 3. Totally worth the /$300 I paid for it, a year ago. Yup, now that your powerful new console is safely installed underneath your 42 OLED TV, you can finally start using that portable console you bought last year.
Why? Reflected glory, my friend. Having a new console in your home automatically makes all your other products by that manufacturer 100% more awesome. You can use them as a second screen! Or as something else! YEAH! Who needs actual games, competitive pricing, decent branding, or clear marketing? This second-screen stuff is the future, bro!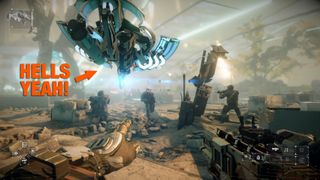 Who needs mechs? Robot owls are better anyway
Even as you boisterously type the words Who needs mechs? Robot owls are better anyway into the comments field of a review of Titanfall, you hear the faint sound of a nagging voice inside your head. Even over the noise of keyboard keys being mashed with zealous fervour, that voice persists. Its saying something. Its asking But, are robot owls really better than mechs?
Then, as you hit send on your comment, you hear the voice again. Louder this time. You sit back and take a swig of Mountain Dew. Silence. A thought begins to form in your head, small at first but it grows rapidly, sprawling like Tetsuo at the end of Akira. Really? Robot owls? What the fuck were you thinking? Theyre awful. Pathetic. Theyre the worst bit about your favourite new game. Actually, now youre thinking. The whole game is crappy. You were fooled by the shiny graphics--you never really enjoyed a nanosecond of that game. Its TERRIBLE. Curse you, owls!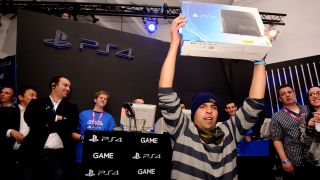 Youre a PlayStation fanboy
Hello there, proud owner of a PS3, PS4 or maybe even a PS Vita. You love yourself a bit of Sony. When Jack Tretton announced he was leaving the company this month, you probably wept openly into the arms of your confused co-workers. You bought Killzone: Shadow Fall and pretended to love it. You bought Knack and pretended you quite liked it. You are genuinely excited for inFamous Second Son, and may well name your as-yet-unborn child Delsin. Dont.
You look down on Nintendo fanboys--you think theyre overgrown man-babies. You hate Microsoft fanboys, prancing around with their Titanfalls and their awful Kinect thingies. You think the PC master race are a bunch of nerdy snobs. You dont really understand anyone who plays games on iOS. Until these games get ported to PSN...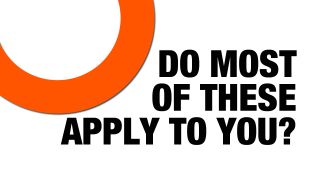 Not you? Click on...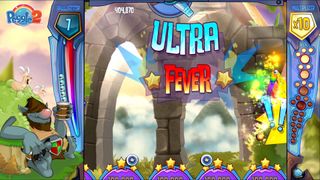 You understand the importance of establishing a strong console launch with Peggle
The other thing about Peggle, you tell a friend, who long ago lost interest in what you were saying, and is now praying for death is that Peggle is pure gaming. Its not casual: its pure. Theres a difference, yeah? As your friend looks for a secure light-fitting to prep the noose, you continue to talk about how your console maker of choice has embraced gaming at all ends of the spectrum--the big and the small--to cater to a wide audience.
Your friend is tugging on the rope to test its tensile strength, but you dont stop talking about Peggle. Its just so addictive, and--in your mind--it completely justifies the /$500 youve so far spent on a console that isnt quite as good as another console. And, as your friend swings from the rafters, you conclude that no-one really pays any attention to the quality of launch games anyway. Its all about the long-term investment, right? Hey are you even goddam listening anymore?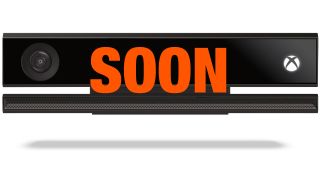 The more people who know your personal details, the better
The way you see it, the more data a company holds on you, the better they can tailor gaming experiences to your specific taste. Buy Spanky Cola. Doesnt matter that you get asked a million or so questions when you turn on your console for the first time--that just makes it more secure. Buy Spanky Cola. When piracy is crippling all your friends' consoles, youll have the security checks and measures to push through the villains. Buy Spanky Cola. Why? Because your console knows that its you.
And you trust your console. Buy Spanky Cola. After all, its just a (relatively) little box sat underneath your TV. Sure the camera kind of freaks you out, and you sometimes think you can hear it scuttling around your kitchen, looking for utility bills in your bins, but its just a console. Buy Spanky Cola. What else would it be using all that information for?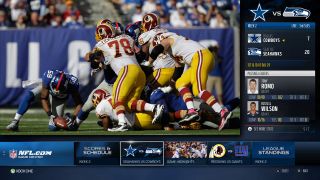 Youre watching a lot more TV these days
Games are boring. Not what they used to be. Meanwhile, TV is awesome. Theres Game of Thrones, Breaking Bad, True Detective, and loads of NFL games to watch. Youve only got a finite amount of time since you moved in with the other half, and--although you have a nagging sense that life is passing you by at an alarming rate--you both just have to know what happens in season 5 of Californication.
Plus, you know, your console is all fancy because its a multimedia entertainment device. Only chumps refer to it as a console. Yours can do so much more than play those boring games that other people are playing. Its got Netflix, Amazon Instant, and you can watch regular TV on it. Yessir--your multimedia entertainment device is quite the bargain.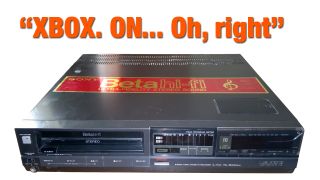 You love the design of your console. Youve missed the 80s
Heres a hard, hard fact for you haters: the bigger a console is, the more stuff you can fit in it. Thats undisputable. And the more stuff you put into a piece of tech, the more powerful it is. Thats why, secretly, you wish the console you bought was actually a little bigger. Sure, you had to buy a whole new cabinet to fit it under the TV, and your friends say it looks like a Betamax player from the '80s, but you dont care. Its big, its powerful.
Whats even better is that the motion-sensing device that comes with it is also enormous. It must be FULL of power. Plus, and this is the best bit--it looks like Johnny 5 from Short Circuit, which you own on Betamax. Now, where does the cassette fit into this machine, dude?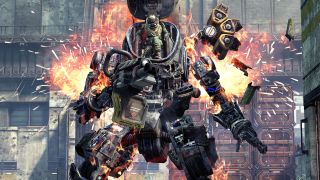 You currently love mechs. Theyre the most next-gen thing ever
Whats more awesome than a giant mech? An owl? Jog on buddy! Mechs are basically the most next-gen thing ever. Theyre like robots, only bigger and more powerful. Basically, the new generation of consoles only starts when the massive, hulking mechs arrive.
Doesnt matter that mechs have existed for years--they were just pretenders; blocky sprites clogging up kitsch, old action games. They were slow and boring, tedious machines for tedious people who probably spot trains at the weekend, and eat natural yoghurt. New mechs are cool and modern and totally fucking next-gen. MEEEEEECHS!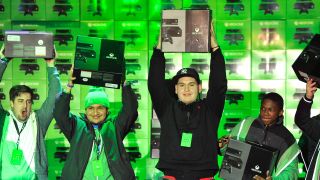 You're an... Xbox fanboy
High-five, Xbox One owner. Youve had a crappy 12 months, with everyone mocking your console of choice. Didnt help that Microsoft flim-flammed on their Xbox policies, created a console that looks like a tired Betamax from the '80s, and produced a launch line-up weaker than most American beer. Thats all forgotten now, though, because youre playing Titanfall, while all your buddies with PS4s whine about how they wish it was on their console. Well it isnt, so suck it up PS4 owners.
As an Xbox fanboy you hate Sony fans with their fancy, great value PS Plus, and well designed console. You think Nintendo players are the nerds you used to see at school, rolling 20-sided dice: basically, theyre not your people. Although you dislike the PC master race, you feel a strange affinity with them (maybe its the fact that you can bond over using the same controller). You dont really understand anyone who plays games on iOS.
Not you? Keep reading.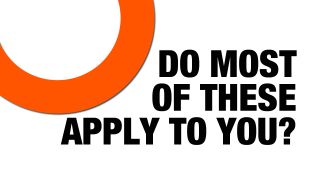 Not you? Click on...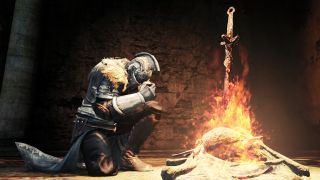 You don't care that you get games late. You get them better
Better late than never? Pah! Better late than NOT AWESOME, more like. Yes, your versions of the biggest and best AAA, monster games might arrive a little while after everyone else has already finished them, but have those poor, unfortunate souls really finished them? Have they even really played them? Have they basked in the majesty of better shadows, and the very anti-aliasing of Thor himself? No they have not.
Theyve merely played a half-finished, work-in-progress version of the final, real version of the game. The one that you get. They get preview code, you get the game as it was meant to be, packing all the glory, majesty and truth that only slightly improved graphics can furnish.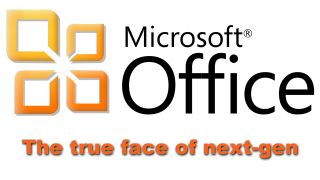 You paid more for your machine than any two other fanboys combined, but it does so much more
The Xbox One and PS4 currently come in at roughly /$300-/$400. Your gaming machine probably cost /$600-/$1000. But you know what? Worth it. Because what are Microsoft and Sony players getting for their cash? A box, capable of running games vaguely as well as you can, but whose days in the sun will only last until the autumn of their generation. Your technological Goliath though? It might have cost more, but that extra cash was a long-term investment in a powerful jump forward in a few years time (Okay, that jump will cost a bit more again, but lets not think about that right now).
And what else can those consoles do but play games? Browse the internet? Access Facebook and Twitter? Stream and broadcast video? Alright, so they can now (took them long enough), but you can do it with a keyboard and mouse. In consistently higher resolution. And you can quickly send e-mail and messages to people who are using any machine, not just the same one as you. And you can update your Flash player more easily. Cheap-ass Xbox and low-rent PlayStation. You get what you pay for, and youve paid for QUALITY.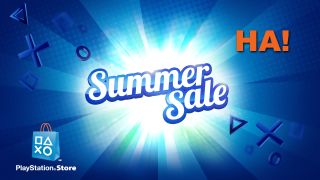 Other gamers' bargains are your full-price indulgences
Whats that, PlayStation Kid? Youre all excited because the PS Store has finally discounted that slightly above average triple-A game from two years ago to the borderline-gift price of 20, for a whole week? You weak, deluded fool. Oh how laughable it is to see you eagerly queue up for a stout kick in the pants, believing like a giddy rube that youre actually getting a good deal.
Those committed to the One True Platform know that a sale such as that is a no more than a slap in the face. The Righteous ignored that very same game upon its (slightly delayed) launch for their machine, when it cost that very same 20 at full price. You waited, biding your time. You filled that time by cracking on with the growing bounty of other cheaply-bought, never-played games padding out your library, until the arrival of the next REAL SALE. At that point, as the PlayStation Kid joyfully throws away the money that The Wise Chosen previously refused to pay, the Fortunate Enlightened buy that same game for almost literally beans, before callously tossing it onto the pile, with all the other cheap, disposable detritus, ready to fill the waiting period until yet another sale, long, long into the future.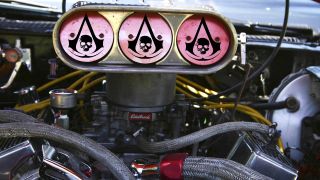 You approach a new game like a car tuner approaches an engine
Some people like to buy a game, load it up, have a quick skim of the options, and start playing. But wheres the fun in that? Wheres the personalisation? The satisfaction? The honourable reward that comes from knowing that youve paid tribute to the games developers by finishing off the creation process for them, making those final optimisation tweaks required to truly let their game sing? Those lazy, baby gamers make no effort, and thus they deserve nothing but the sub-par performance they get.
They dont understand the purity of that extra hour spent tweaking texture toggles and anti-aliasing sliders. They dont understand the tension and excitement of re-re-re-starting a map to see whether your insightful tinkering has upped the frame-rate or demolished it. They cant even comprehend the ultimate, glorious act of marching proudly out to the tech shop--like a goddamn warrior!--to bring back a new GPU and a bit of RAM, upon realising that the experience you choose to craft will require more than mere software noodling. Amateurs play what theyre given, wallowing in mediocrity and showing no true appreciation of the gift bestowed upon them. You however, are nothing short of a Professional Architect of Wonder.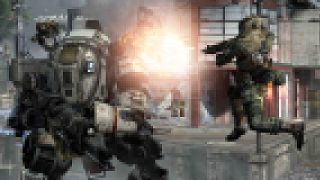 You currently love mechs, but you wish they had better texture resolution
Seriously, theyre a bit grubby, arent they?
When you jump on top and start shooting their insides out, it looks like youre playing bloody Minecraft (which you got first, by the way).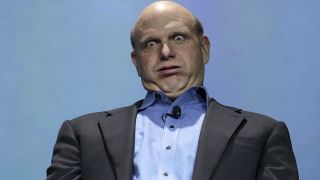 You're a... PC fanboy
All are weak but you. None other is as dedicated, stoic, wise and powerful. Every other mortal man is but child next to your monolithic countenance. Your terrible tower of steel and lightning holds all in its thrall. Just look at those pixel shaders. Just bloody look at them.
You have no respect for Microsoft or Sony fanboys. Theyre mere bumbling babies, thinking themselves gamers, but in reality no more than infants waving low-res rattles. Nintendo fans, you have more sympathy with. Their games often at least try to innovate, such as one can within the staunch confines of a console. And they never even pretend that their formats match up to yours technically. Mobile gaming, you see as gods look upon ants. Unless its iOS gamers. Those guys, and Apple alongside them, must be stamped out like the blight-scourge that they are.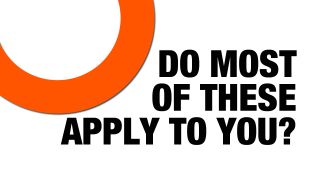 Not you? Click on...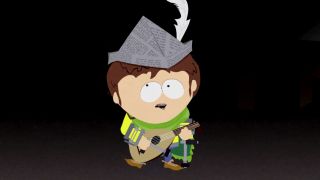 You currently feel like the weedy, bullied kid at school
Youre not quite sure what happened. You used to be the most respected kid in the playground. 8-bit and 16-bit were the glory days. Even the 32 sorry, 64-bit generation was a great time to be gaming, despite the hiccups. You missed out on a few things, but good Lord, were people still jealous of your exclusives. Things calmed down a bit after that. The following generation saw you take a more sedate back-seat in gamings grand chest-beating contest, but you were happy with the quiet stream of excellence you enjoyed over the long-term. History has vindicated that period for you.
But now? Its like the first day of primary school, and everyone hates you. You have not a friend in the world, and no-one looks to be coming forward. Youve got stuff to offer, you know you have. But the other kids have identified the weak member of the pack, collectively decided that he smells, and are now all too scared of getting cooties to risk even speaking to you. Everything you do is rubbish, before you even do it. No-one will give you a chance.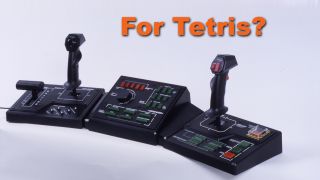 You calibrate every game by testing it out with 14 different controllers
Youre much luckier than the owners of other home console formats. You know that while those guys might get more games, each exclusive bestowed upon you is actually a whole bunch of games in one (and not just because of all the minigames). No, every major game on your machine gives you umpteen different possible controller set-ups, actually making it multiple completely different, completely meaningful, accessible, immersive experiences in one.
Do you use the normal controller? The one with the big screen in it? The wavey-stick? The wavey-stick with the flail-cable attached to it? Okay, so theres a 99% chance youll try them all before immediately going back to the normal controller, but youve got the options. Thats the important bit.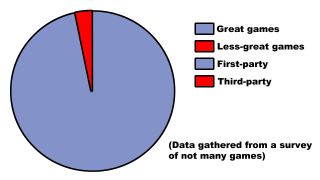 You have the highest percentage of great home console games, but no-one seems to care
The good-bad ratio of games on your current-gen console is off the chart. Actual fact. The reason for that? AAA development is lead and dominated by some of the brightest and best studios in the damn world. Seriously, you could buy almost any major release blind and know youre picking up something of serious worth.
Okay, so that high hit-rate might because there are only about four and a half games available for your home console, and the vast majority of them since launch have been published by the platform-holder (who just happens to be one of the best developers of the last 30 years). But thats not the point. Its quality, not quantity, that matters. Who cares if theres nothing to play from one November to the next? Those Novembers are just bloody brilliant.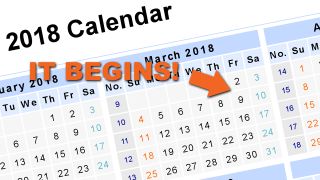 You're always looking to a brighter future. Surely this year is the year
Its just been a slow start, thats all. This has happened before. Itll work out fine eventually. Hell, this always happens with a new console. They just take a bit of time to find their feet. Things are going to get better soon. This E3 will be the one. This summer, that will be when they being out the big guns. Because the big guns are coming. They have to be. Why else would the release schedule have been so quiet so far?
This June, everything will change. The big, as-yet unreleased franchises will come back (all three of them, meaning at least one big game a year for the next three years!). And all the third-party support will be revealed. Obviously its only looked to be lacking for the last 16 months because it takes a long time to develop innovative new exclusives for innovative new controller options. But at E3, your consoles line-up will absolutely kill it. Or maybe sooner than that. Surely theyll at least lay out plans for the great turnaround during the next direct webcast. Then again, you did say that about the last one. And the one before that. And the one before that. And the one before that. And the one before that. But youre not delusional. No, its everyone else whos crazy, not you.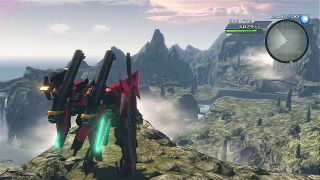 One of your exclusives has mechs. The game is a mystery, but mechs, right?
Okay, so you still know nothing about the aptly-named X. And to the rest of the world it might look incredibly desperate that the one big game you have on the horizon not developed by the platform-holder (aside from Bayonetta 2, whenever the hell that's coming) is an obscure JRPG thats nigh-guaranteed to tank everywhere outside of Japan. But mechs, right?
That means youve got a big, proper, AAA game too, yeah? Youre just as good as the other guys. Theres no need to be jealous of their line-ups. Your machine is just as good as theirs you say as you force a twisted grin through the torrents of salty tears pouring down your red face. Fire up the handheld, look away from that disappointing box under your TV, and breathe. Itll all get better soon. Of course it will.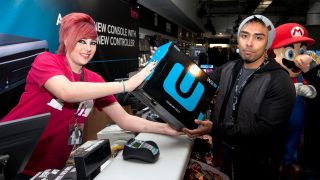 You're a... Nintendo fanboy
Its a tough life for the dedicated Nintendo follower. Sure, the 3DS is doing great, but that /$350 proper console you bought last year? Hmmm. You look upon Xbox and PlayStation owners with a mixture of jealousy and revulsion, incredulous at the vast number of games they enjoy, and how little those uncultured, gun-hungry boobs actually deserve them.
You see PC fanboys as the yin to your yang, loaded as they are with horsepower, deep, complex games released at an astonishing rate, and a decent online infrastructure. Youre also rather suspicious that that Oculus Rift thing is just a great big rip-off of the Virtual Boy. Why does Nintendo never get the credit it deserves? As for mobile gaming, screw those guys. Nintendo will never release its games on mobile, no matter how many times you ask!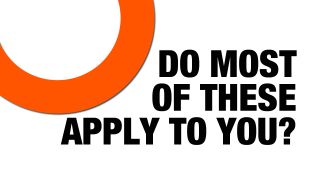 Not you? Click on...
Did you spot Satoru Iwata in this feature?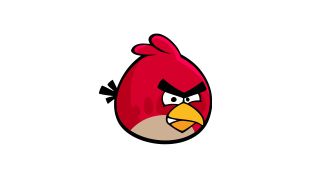 All of your favourite games involve cute animals and physics
Youve never seen a bald-headed space marine. You know not the ways of the armoured wielder of steel, nor the decades-honed skills of the stoic martial artist. Youve never fired a gun, or sliced a dragon, or summoned the very Chi energy coursing through your body into the form of weaponised fire. No, you much prefer to make birds fly over things. Or make birds fly through things. Or make birds fly into things. Or make sweets fly over, around and through things to feed a monster.
You like doing that. Birds are cute. And so are monsters. Making them do things with physics is fun. All you need to do is hold your thumb down. Youre like some kind of crazy, physics-bending thumb-wizard. God, games are fun. And cute.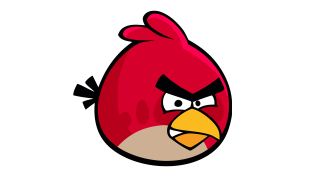 Your gaming sessions last five minutes or five hours. There is no in between
An hour or two of gaming after work? Not for you. People might think youre softcore, but youre a gamer of extremes. A quick blast while waiting for a bus, or an entire, game-devouring day, thats how you roll. Those supposedly dedicated part-timers just dont get it. Youre in it for intensive bursts or utter marathons, and nothing else. Both provide a more vigourous challenge than the relaxed, short-term schedules those guys use. They just have no idea how badass your holding-your-thumb-down skills really are.
How did it end up this way? Youre not really sure. There just seems to be something about the games you play, You wouldnt say that theyre disposable, exactly. They really, really require all of your hard-trained skills in thumb-holding-down. Its just that if outside circumstances (like the arrival of the aforementioned bus) do stop you playing them, you seem to forget all about them, instantly. If you have an uninterrupted block of time though, youll be hypnotised, indefinitely. You wont even notice the passing of an entire day. Its almost like the games you play are built around the kind of never-changing repetition that prevents the human brain from processing a meaningful temporal narrative. Like your mind isnt really fully engaged. Like theres an absence of the usual workings of your mind. Like the games are in some way mindless.
You pay barely anything for your games, but somehow spend a lot on the pastime
90% of your games are free. So why the hell is your credit card bill always astronomical?
Sure, you throw the odd bit of cash into a game from time to time, just to speed things along. But you dont spend that often. And anyway, it would be impossible to blow the kind of money listed in your statement on a mere video game. The kind of business model that drove that sort of spending would require a really cynical kind of thinking, designed purely to prey on the weak-minded. And no-one would make games like that now, would they?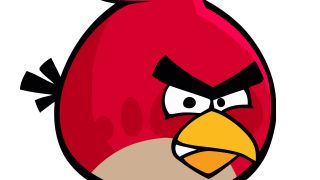 Gaming gives you all the deep, satisfying nourishment of eating popcorn
Some gamers talk about their games in terms of deep, challenging journeys of discovery and long-term, committed explorations of new worlds and new skills. But who wants that stuff, right? Sounds like a load of old hard work. Games are supposed to be fun.
The games you play arent so much five-course dinners as large snack-bags filled mainly with sugar and air. But thats fun. Thats what games are supposed to be about. Simple, undemanding diversions that imprint upon ones life in no meaningful way, positive or negative. Theyre just time-wasters. Theyre just fun. Fun, you know? Youre not missing out on anything. Youre not missing out on anything at all. Holding your thumb down is just fine. You have cute things. And, and physics And thumb-holding What more do you possibly need in life? Art? Adventure? Emotion? No, your games are just great. Really. No, really, they are.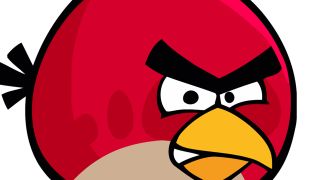 You dont know what a mech is. Is it a kind of bird?
What are its physics like?
Can you control it with a thumb?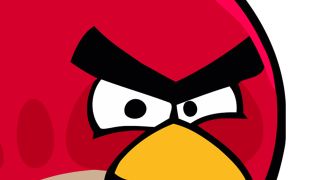 Youre a mobile gaming fanboy
You dont really know what games are. You only really heard about them four years ago. Youre pretty sure that theyre just a thing that people do when theyre bored, or have a spare five minutes, and you only play the things that the guys at work tell you theyre playing. They were right about that thing with the birds. You really enjoyed it. Or at least you think you did. You certainly played a lot of it, and thats the same thing, right?
You have never heard of any other format, and you do not know what a fanboy is, even though you sort-of are one. You are almost certainly not reading this, so we can say what we want about you, smelly-pants.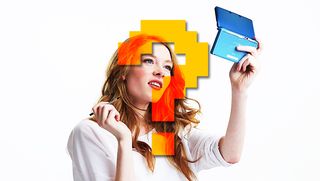 How did you do?
Still clicking through? Either you've fallen asleep on / died at your keyboard / smartphone, or you don't fit into any of the categories we listed here. Maybe you just wanted to read all the funny words (if so, we love you). Anyway, hope you enjoyed the feature and, as always, please leave your comments below. There's bound to be some fanboy arguments starting up real soon, so enjoy that, yeah?
Bustin' for more GamesRadar quiz-style features? Why not check out What Generation Of Gamer Are You? Alternatively, give your brain a workout by playing Where's Tingle?