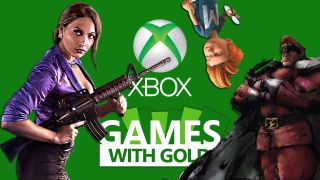 Make some space for these free games
Update: Check out the free Games with Gold titles for August!
Microsoft is giving away even more free games at a rate of two Xbox One, and two Xbox 360 games per month. That is, as long as you're quick enough to snatch them up while they're available. Xbox's Games with Gold program hands out free downloadable copies of games from the Xbox 360 and Xbox One libraries, but if you miss out, you're not going to see those games for free anytime soon (oh and don't forget: all Xbox 360 Games With Gold are upcoming Xbox One games, 360 games, and currently available titles on Games with Gold - and all the ones you missed. So, without further nonsense, here are the free Games with Gold titles you can get right now and in the near future.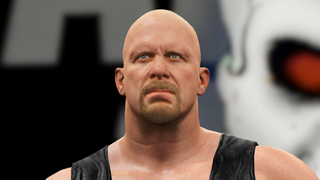 August's free Xbox One games
Warriors Orochi 3 Ultimate - Available: August
If the Dynasty Warriors games were somehow more ridiculous, they'd be the Warriors Orochi series, where characters from the Dynasty Warriors and Samurai Warriors franchises team up to fight mystical ninjas, demons, and the Serpent King. The hardest decision will be who to play as, since the game features more than 120 characters.
WWE 2K16 - Available: August 16 to September 15
Insert your favorite wrestler's slogan here. The larger-than-life men and women of the WWE come rushing into the ring again in this installment of the long-running series. With the largest selection of playable wrestlers fusing performance and fighting, it's designed to appeal to every fan, from Cena idolizers to Stone Cold loyalists.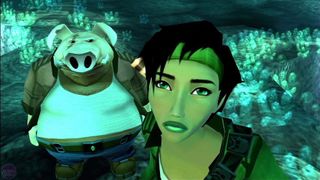 August's free Xbox 360 games
Spelunky - Available: August 1 to August 15
Today we take roguelikes and hard-as-hell platformers for granted, but Spelunky was one of the first games on the scene. Featuring endlessly replayable levels and some seriously challenging designs, Spelunky is one of those evergreen games that never seems to grow old.
Beyond Good & Evil HD - Available: August 16 to August 31
So Beyond Good & Evil 2 still hasn't been officially since that 2008 teaser trailer. So you've been waiting years for a sequel that may never happen. At least you've still got this solid remastering of the original cult classic, ready to fire up and show to your friends. Or, if you've never played and wonder what the hubbub is all about, here's your (free) chance.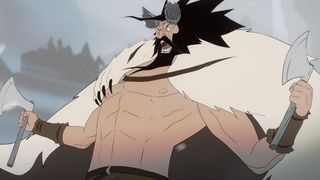 July's free Xbox One games
The Banner Saga 2 - Available: July
Lead your Viking tribe against the literal and figurative monsters that would see you dead in strategic RPG combat. Or, just enjoy the beautifully animated 2D art that makes up so much of The Banner Saga's appeal. Either way, you're in for a sizable adventure.
Tumblestone - Available: July 16 to August 15
Take Tetris. Now flip it upside down. Now throw in some match-three style mechanics. Now add math. Now throw in a 40-hour story campaign mode and competitive multiplayer. Finally, throw in a playable sausage. Voila: Tumblestone.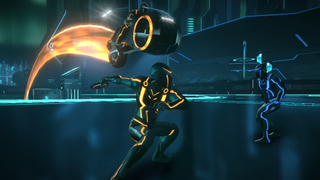 July's free Xbox 360 games
Rainbow Six: Vegas 2 - Available: July 1 to July 15
If you prefer your shooters a bit slower and more tactical, the Rainbow Six franchise has been your go-to game series for years. Rainbow Six: Vegas 2 tasks you with leading your team against a cartel of ne'er-do-wells that want to smuggle chemical weapons into Las Vegas. Save gambling, save the world.
Tron: Evolution - Available: July 16 to July 31
Who hasn't wanted to race a lightbike in the digital realm of Tron? Tron: Evolution lets you take on other players in the iconic games of this Disney universe, or experience a single-player campaign that serves as a prequel to Tron: Legacy. I just hope you like neon.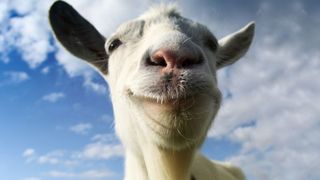 June's free Xbox One games
Goat Simulator - Available: June
You're a goat. Now wreck things, strap on a jetpack, sacrifice people to become a demon-goat, and get stuck to cars thanks to your elastic, sticky tongue. You know. Goat stuff.
The Crew - Available: June 16 to July 15
Drive across the United States with an online posse as you race, collect, and boost your way to victory. Customize your ride until you have the biggest, meanest machine on the streets, or just enjoy the view that this not-quite-arcade, not-quite-simulation style racer provides.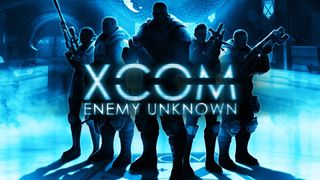 June's free Xbox 360 games
Super Meat Boy - Available: June 1 to June 15
You play as Meat Boy, a boy made out of meat. Your girlfriend, the lovely Bandage Girl, has been kidnapped by Dr. Fetus, a maniacal evil genius. Who is a fetus. Jump, slide, and sprint across more than 300 of the toughest platforming you've ever experienced to save the day.
XCOM: Enemy Unknown - Available: June 16 to June 30
The truth is out there, but it's also right here on Earth. Aliens are covertly disrupting and infiltrating the planet, and only your covert task force is up to snuff to stop them. Think tactical and plan ahead in this turn-based squad strategy game, and trust me when I say don't get too attached to any of your fireteam.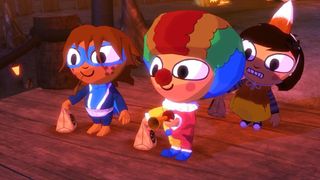 May's free Xbox One games
Defense Grid 2 - Available: May
Build up your defense (grids) and stop hordes of alien invaders from destroying the various settlements and colonies you're sworn to protect. Rarely does a tower defense game have this much story, graphical power, and so deep a progression system.
Costume Quest 2 - Available: May 16 to June 15
Halloween, the most sacred of kid holidays, is under attack! A demented dentist uses supernatural powers to travel through space and time, creating a world of mouths unsoiled by candy, and it's up to you and your cavalcade of costume-based abilities to stop him.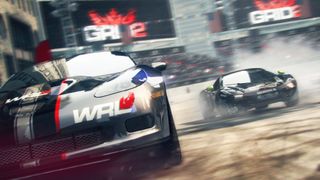 May's free Xbox 360 games
GRID 2 - Available: May 1 to May 15
Time for a racing title so pretty you'll forget it's a 360 game. GRID 2 brings some of the most aggressive racing in the genre, with more than half a dozen modes and some seriously nasty tracks to master.
Peggle - Available: May 16 to May 31
If you seek the nirvanic bliss that can only come from bursting colored circles and squares, Peggle has you covered. The classic PopCap puzzle game that combines breakout with plinko (and a unicorn named Bjorn) will test your reflexes and logical thinking, but never is it stressful. Relax, and toss some balls.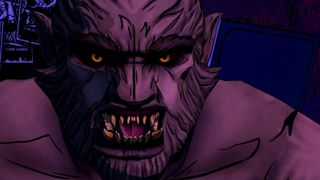 April's free Xbox One games
The Wolf Among Us - Available: April
Tall tales come to life in this dark and twisted take on the fairy tale characters you grew up on. The Big Bad Wolf is sheriff, Ichabod Crane is the mayor, Georgie Porgie runs a strip club, Beauty and Beast's marriage is on the rocks, and worst of all, someone's been murdered. Telltale's adaptation of the Fables graphic novels challenges you to find the killer and keep Fabletown from tearing itself apart.
Sunset Overdrive - Available: April 16 to May 15
Somewhere at the intersection of Jet Grind Radio Avenue and Dead Rising Road lies Sunset Overdrive, Insomniac's surreal third-person shooter. In a genre dominated by cover mechanics and encouraging players to stay still, Sunset Overdrive wants you to bounce off cars, dash through the air, grind on power lines, and shoot mutant hordes with weapons like exploding teddy bears, rapid-fire vinyl album launchers, and tesla coils. Relentlessly goofy and self-aware, it's a great pick-me-up when you just want to see things go boom.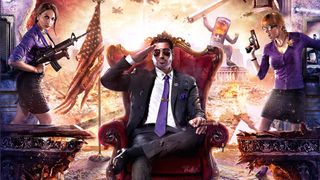 April's free Xbox 360 games
Dead Space - Available: April 1 to April 15
Inspired by sci-fi horror films like Alien, The Thing, and Event Horizon, EA's Dead Space strands you on a mining vessel with naught but your wits and a plasma cutter to keep you alive. The halls are crawling with mutated, reanimated corpses that would love nothing more than to cut you to pieces, while the psychological stress of the situation slowly breaks your mind. Come for the monsters, stay for the twist at the end.
Saints Row 4 - Available: April 16 to April 30
What happens when the leader of the biggest gang in Stilwater becomes President of the United States? Pretty cool stuff, actually. That is, until aliens attack and put you and your compatriots into a VR simulation. Lucky for you, hacking the system means you can bend the rules and go all Neo from The Matrix - super speed, super strength, even the ability to run up buildings and glide across vast distances are all yours to play with. For added fun, when choosing the voice for your custom protagonist, pick "Nolan North." You won't regret it.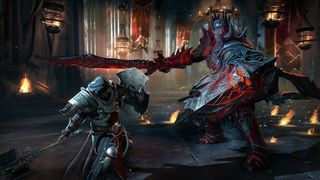 March's free Xbox One games
Sherlock Holmes: Crimes and Punishments - Available: March
The world's greatest detective (okay, the world's greatest detective who doesn't dress up like a flying rodent, since Batman has the same nickname) is back for more spin-tingling murder mysteries. Like any good detective, you'll need to use your intellect and powers of observation to piece together whodunnit. Be careful though, as Crimes and Punishments won't guide you to the right answer, making it absolutely possible that you could absolve or condemn the wrong person.
Lords of the Fallen - Available: March 16 to April 15
While Deck13's game about a man on a quest to topple a fallen god may have been criticized for borrowing heavily from the Dark Souls series, it nonetheless features enough tweaks and differences that it stands apart. Unique visuals, a more plot-heavy focus, and combo-centered combat system make Lords of the Fallen a special kind of dungeon adventure.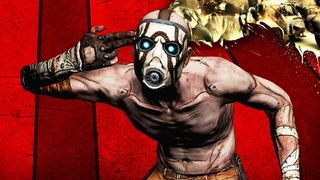 March's free Xbox 360 games
Supreme Commander 2 - Available: March 1 to March 15
The real-time strategy genre is usually the realm of PC gamers, but Supreme Commander 2 shows how it can work on console. Build bases, customize your army, and send them to battle on land, in the air, and on the sea. This massive-scale war game was known not just for its successful adaptation of combat to console controls, but spiritual connections to the Total Annihilation series.
Borderlands - Available: March 16 to March 31
A classic co-op shooter, Borderlands is the game that put Gearbox on the map for many gamers. The RPG-infused FPS is known for its ultra-stylish, cel-shaded look, but (fun fact!) that almost didn't happen. With plenty of guns featuring randomized stats and four playable characters, each with their own skill three, Borderlands has hours upon countless hours to offer.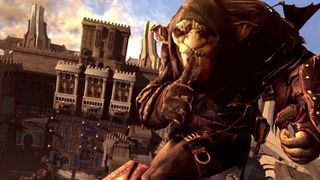 February's free Xbox One games
Hand of Fate - Available: February
Hand of Fate is a bit of a strange concept to grasp; there's dungeons to explore and enemies to fight (simple enough), but attacks and abilities are drawn from cards (okay, a bit odd but not unheard of), while the cards also determine the dungeon itself and your hand a la a deckbuilding game (uh...). The good news is, now that it's part of Games With Gold, you can try it and see for yourself as a bonus of your Gold membership.
Styx: Master of Shadows - Available: February 16 to March 15
More than a few video game heroes (and even some anti-heroes) are handsome, buff dudes. And while you could say that Styx has a certain... rugged charm about him, he's definitely not your typical protagonist. As the very first goblin, you'll sneak through realms occupied by man and elf-kind, seeking out the truth of your origins and a little coin for your trouble. Styx is formidable, but by no means a champion of martial fighting - you'll need to stick to the shadows to survive.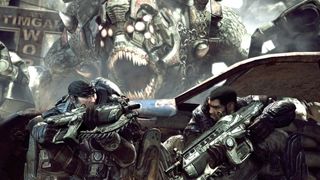 February's free Xbox 360 games
Sacred Citadel - Available: February 1 to February 15
Taking place in the same universe as the Sacred action-RPG series, this sidescrolling beat-em-up turns the dark fantasy world of Ancaria into a colorful adventure. Familiar foes and gameplay elements are still here, including four-player co-op. Bring some buddies together and fight evil one more time.
Gears of War 2 - Available: February 16 to February 29
Take everything you liked about Gears of War. Now add smoother controls, new enemy types, a level inside of a giant, city-eating worm and a section where you get to ride a Brumak. Gears of War 2 takes the cover-based shooter to Michael Bay levels of absurdity, while keeping the feel as heavy and satisfying as its predecessor.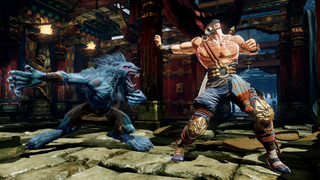 January's free Xbox One games
Killer Instinct: Season One Ultra Edition - Available: January
The classic fighter returns, with fast-paced combat and the most ridiculously long c-c-c-combos. Killer Instinct continues to expand with new characters and updates to this day, but Season One Ultra Edition will net you all of the original launch characters, plus a digital copy of the original Killer Instinct. Not a bad start.
Zheros - Available: January 16 to February 15
In this 3D beat-em-up, you play as the smart, agile Captain Dorian ... and the lumbering Mike. As members of the ZHEROS squad, you fight to stop Dr. Vendetta and his evil scheme to mutate every living creature in the galaxy. Be the lone wolf or bring in a buddy and team up for co-op heroics.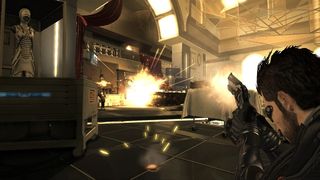 January's free Xbox 360 games
Dirt Showdown - Available: January 1 to January 15
Codemasters' Dirt racing series gets extra-competitive with Showdown, featuring Racing, Demolition, and Party modes. Go head-to-head in rally races, destroy your rivals in the arena, or even partake in a vehicular twist on capture the flag.
Deus Ex: Human Revolution - Available: January 16 to January 31
Adam Jensen may famously have "never asked for this," but plenty of fans have: now the prequel to the original Deus Ex is available via backwards compatibility on Xbox One, and free via Games With Gold. Choose your own path in this cyberpunk RPG; do you smash through the wall ahead, sneak around, hack the terminal, or persuade the guard to let you in? Conspiracy and danger lurk around every corner, but how you handle the threat is up to you.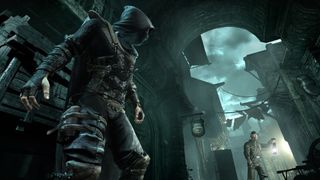 December's free Xbox One games
The Incredible Adventures of Van Helsing - Available: December
A game that combines the tale of the world's most famous vampire hunter (or rather, his son) with action-RPG monster-slaying gameplay. Think "steampunk Gothic Diablo" and you're starting to get the gist of things.
Max: The Curse of Brotherhood - Available: December 16 to January 15
This charming puzzle-platformer might look saccharine, but the brilliant types at Kalimba developer, Press Play have given it a dark, smart heart. You're responsible for getting Max through the challenges he faces, drawing in pieces of level to get him by.
Thief - Available: December 16 to January 15
This reboot of the classic Thief series (originally created by Looking Glass Studios, developers of Ultima Underworld and System Shock) has you breaking and entering into many a Victorian-style castle, as you race to recover an ancient artifact and save your friend. Stealth isn't just an option here, it's practically a sacred rite.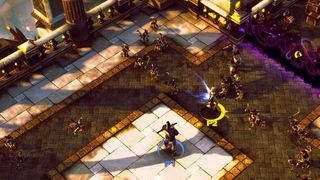 December's free Xbox 360 games
CastleStorm - Available: December 1 to December 16
Defend your castle while sieging the enemy's with a mix of infantry, ballistae, and spells in this 2.5D twist on the real-time strategy genre that merges cartoonish visuals and tower defense strategies.
Sacred 3 - Available: December 16 to December 31
Team up with three other holy warriors in a hack-and-slash battle between Angels and Demons in this sequel to the long-running Sacred series. Five classes are available to choose from, including Seraphim Angels and blood magic-wielding Malakim.
Operation Flashpoint: Dragon Rising - Available: December 16 to December 31
As a bonus for the holidays, Xbox is handing out an extra game in the second half of December. In Dragon Rising, you'll take charge of a special forces squad sent to quell a tense stand-off between China and Russia on the island of Skira. Codemasters' tactical shooter prides itself on realistic ballistics and weather simulations, making this a thinking gamer's shooter with plenty of difficulty to keep you challenged.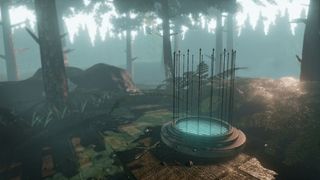 November's free Xbox One games
Pneuma: Breath of Life - Available: November
A puzzle/exploration game built for the solitary thinker, Pneuma: Breath of Life has you exploring beautiful - but deserted - environments as you piece together the story of what happened. Might be a nice way to unwind after the thrills and chills of Halloween. Or holiday shopping. *shudder*
Knight Squad - Available: November 16 to December 15
If slow-paced brainteasers aren't your thing and you're looking for something more action-oriented and social, Knight Squad mashes Castle Crashers with Bomberman to create a colorful and hectic party game that supports up to eight players. Let off some steam and bash some knights.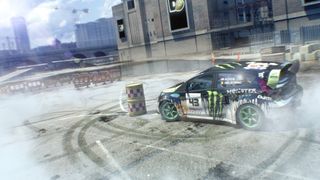 November's free Xbox 360 games
Dirt 3 - Available: November 1 to November 15
The ground outside is starting to freeze as dry leaves scatter across the landscape. But in Dirt 3, it can be summer eternal, with plenty of gravel and slick, wet mud to splash through. Or, take your rally racing to the streets and snow-covered peaks. Either way.
Dungeon Siege 3 - Available: November 16 to November 30
Up to four players can join in on this Dungeons & Dragons-inspired action RPG, as heroes battle across a fantasy realm to save their home. Use swords and sorcery to slay demons and beasts alike across a seamless environment - no loading screens. And when your friends aren't available, partner with the AI to take down the game's many challenges. Just remember to call dibs on the loot.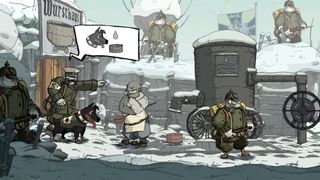 October's free Xbox One Games
Valiant Hearts: The Great War - Available: October
You won't find many happy stories in the trenches of the first World War, and Valiant Hearts doesn't shy away from showing pain, suffering, and anguish. You'll guide four humans (and one very determined dog) through adventure game puzzles and desperate combat situations alike as you try to reunite a German deportee with his French bride and son. It's kind of like Life as Beautiful, but 20 years earlier and not (quite) as sad.
The Walking Dead: The Complete First Season - October 16 to November 15
If you still haven't played through the gripping survival story of The Walking Dead: Season One, you're in for a treat. Well, a really stressful treat that will repeatedly have you questioning your own morals and sense of judgment. And also probably make you cry on more than one occasion. Make sure you're in a good, stable place emotionally before you check out the game that solidified Telltale's unique storytelling approach.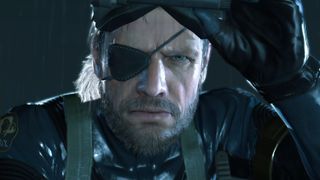 October's free Xbox 360 Games
Metal Gear Solid 5: Ground Zeroes - Available: October 1 to October 15
After Peace Walker but before The Phantom Pain, Metal Gear Solid 5: Ground Zeroes reveals how Big Boss ended up in that nine-year coma. But even if you're not interested in Metal Gear Solid's notoriously loopy story, it's still a great way to check out the fluid stealth mechanics of MGS5 - and to extract some handy staff that you can import into your future Mother Base.
The Walking Dead: The Complete First Season - October 16 to October 31
What, you thought you could get away with avoiding the fear-provoking, tear-jerking escapades of Lee and Clementine just because you don't have an Xbox One? Nope, The Walking Dead: The Complete First Season is free on Xbox 360, too.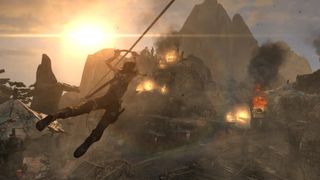 September's free Xbox One games
The Deer God - Available: September
The Deer God is a unique platformer in that it doesn't just challenge your sense of momentum and hand-eye coordination, but your spiritual beliefs as well. As thoughtful as it is majestic, The Deer God is the game you fire up when you want to relax from a good round of headshots and flag captures to focus on contemplating the meaning of life.
Tomb Raider: Definitive Edition - Available: September 16 to October 15
Rise of the Tomb Raider may seem like a long ways away, but November 10 is closer than you think. If you want to catch up on the reboot that gave us a fresh look at a gaming legend, you'll want to spend time with Tomb Raider: Definitive Edition. Lara becomes an honest-to-goodness explorer in this year's sequel, but it was the reboot that made her a survivor.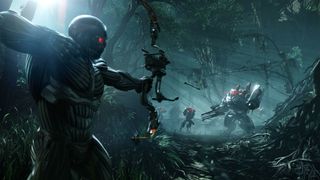 September's free Xbox 360 games
Battlestations: Pacific - Available: September 1 to September 15
World War II first-person shooters used to be all the rage. Those days have since passed, but WWII combat still continues to have a fervent following. Battlestations: Pacific lets you recreate historic battles of WWII, with realistic attention to detail. A slower-paced game of strategy and nuance that will make you re-examine the 20th century.
Crysis 3 - Available: September 16 to September 30
Of course, realism and taking wind speed into account isn't for everyone, which is why it's good that Xbox is balancing Battlestations: Pacific with Crysis 3, a game where you wear a nanosuit that can make you absorb bullets, turn invisible, super-jump and run at incredible speed while you fight aliens in the ruins of New York City. Oh, and it has a bow. Because bows are awesome.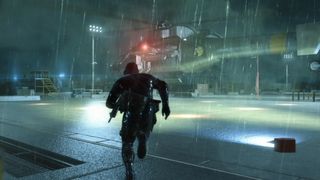 August's free Xbox One games
Metal Gear Solid: Ground Zeroes - Available: August
The sneak king comes to current-gen with Metal Gear Solid: Ground Zeroes, the prequel episode to September's Metal Gear Solid 5: The Phantom Pain. Prep yourself for espionage gone open world as you infiltrate an enemy's base from any direction or method. Go guns-blazing or don't raise a single alarm. The choice is yours.
How to Survive: Storm Warning Edition - Available: August 16 to September 15
Some video game enemies never go out of style. Robots, demons, Nazis and walking mushrooms are classic examples sure, but zombies have left their mark on gaming as well. How to Survive mixes these undead antagonists with survival crafting as you attempt to survive on an isolated archipelago. The Storm Edition contains the base game plus six DLC for the complete care package.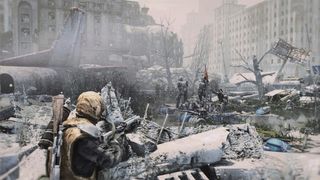 August's free Xbox 360 games
Metro 2033 - Available: August 1 to August 15
If the bright sun and warm weather of summer is just too darn cheery for you, the Metro series might be for you. In Metro 2033, you play as a survivor of the nuclear apocalypse, living in the metro subway system. Everything above ground is irradiated, but monsters and scavengers below will just as happily take your life. Claustrophobic and tense, Metro 2033 merges horror with shooting in a way rarely seen.
Metro: Last Light - Available: August 16 to August 31
Hey, you survived! Picking up where Metro 2033 left off, Metro: Last Light once again throws you into the dark, depressing world of Moscow's metro system. The stakes are higher, the mutants are more vicious, but the graphics are also given a step up, creating an atmospheric experience few games can rival. A warning, however: it's not for the faint of heart.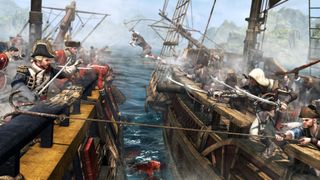 July's free Xbox One games
Assassin's Creed 4: Black Flag (Xbox One) - Available: July
We don't get too many games that let you sail the high seas as a rum-drinking pirate, but Assassin's Creed 4: Black Flag is a fantastic example of how to do it right. It's got all of the wall-climbing, eagle-diving, stabby-stab action of the previous Assassin's titles, with the added bonus that you're the captain of your very own pirate ship. Battle the Templars in naval battles, siege coastal forts, and even board enemy ships to battle those evil scallywags on their own deck. It's pretty much everything you need to live the pirate's life.
So Many Me (Xbox One) - Available: July 16 to August 15
If you're going to make an indie puzzle platformer, you're best off making your main character cute. And what's more cute than a green slime ball with giant, adorable eyeballs? Answer: a multitude of controllable slimy eyeballs that can morph into all sorts of creatures and shapes. In So Many Me, you'll need to solve environmental puzzles using the help of your gooey clones as they transform into simple stone blocks, flying birds, and unbearably adorable dinosaurs.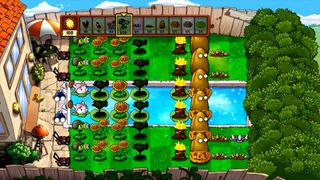 July's Free Xbox 360 games
Plants vs. Zombies (Xbox 360) - Available: July 1 to 15
It's the game that started all the subsequent years of garden warfare. Your objective is simple: Use whatever plants necessary to fight off wave after wave of undead invaders. Everything from pea shooters, sunflowers, and giant potatoes are at your disposal in this streamlined tower defense game. Yes, it's an absurd concept, but once you find that winning combination of vegetable barrages and defensive barricades, Plants vs. Zombies is hard to put down.
Gears of War 3 (Xbox 360) - Available: July 16 to 31
Marcus, Dom, and the rest of Delta Squad are back in the trenches, fighting to save the world from a new threat. This time, the Locust legions are on the warpath to stamp out the human race for good, but you know Marcus ain't havin' that. Like the previous games, Gears 3 pits you and your team of co-op (or AI) squadmates against an army of subterranean aliens. And if the story mode isn't your thing, the series' classic Horde Mode and competitive multiplayer are great places to disembowel friends and strangers alike online.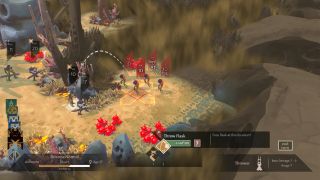 June's free Xbox One game
Massive Chalice (Xbox One) - Available: June
Double Fine's Kickstarted tactical strategy title is making its console debut for free. You'll have to battle your way through a 300-year war while building a lineage of heroes. You play the role of an immortal king and, as time goes by, you're able to influence the bloodlines of your warriors, build up their abilities and weapons, and expand your empire. The battles are in the same vein as XCOM: tactical endeavors requiring you to make careful, strategic moves or face the devastating wrath of your grotesque enemies.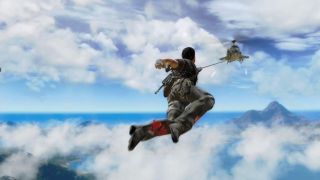 June's free Xbox 360 games
Just Cause 2 (Xbox 360) - Available: June 1 to 15
Just Cause 2 is the ultimate open-world playground. Forget the realism you get in games like GTA, because Just Cause 2 is all about the grappling hook, which is at the heart of all the crazy antics you can take part in. Yes, there's a thoroughly entertaining story that has the highly skilled agent Rico Rodriguez attempting to overthrow an evil dictator. But once you grapple onto a flying helicopter and crash that thing into an enemy base while you parachute to safety, you'll just want to do that kind of stuff all day long.
Thief (Xbox 360) - Available: June 16 to 30
If skulking through the shadows and stealing stuff is your thing, don't miss out on Thief. Unlike many other stealth titles out there, it's not enough to just sneak around choking out unsuspecting guards and scoring silent kills - you want to go completely unnoticed. Mastery means getting in, grabbing all the treasure you can find, and getting out without anyone ever knowing you were there. You have an arsenal of gadgets like water arrows, lockpicks, and your trusty blackjack at your disposal. But remember, if you get caught prowling, it's probably best to run. You aren't an assassin, you're a thief.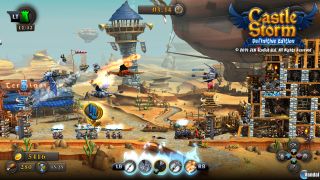 May's free Xbox One game
CastleStorm: Definitive Edition (Xbox One) - Available: May
The Vikings are coming to slaughter your knights, destroy your lookout tower, and knock down your castle. How do you stop them? Well, shooting giant arrows, boulders, and garbage at them should do the trick. CastleStorm is a 2D tower defense game that gives you complete control over one projectile-flinging watchtower and an army of brave knights and wizards. Build up your castle to train more fearsome units like bear riders, dragons, and gryphon riders as you bullseye your enemies with powerful missiles and magic abilities.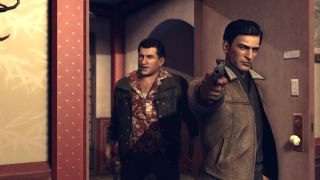 May's free Xbox 360 games
Mafia 2 (Xbox 360) - Available: May 1 to 15
This story-driven, open-world mob drama puts you in the role of a 1940s WWII veteran, Vito Scaletta, who falls back into his gangster roots after returning home. Turns out, while he was at war, Vito's family racked up a sizeable debt with the mob and it's up to him to pay it back. This all leads to you running amok in the city of Empire Bay taking odd jobs for mob bosses, having shootouts with cops, and stealing cars from innocent bystanders. Mafia 2 is a much more linear experience than a Grand Theft Auto game, but, come on, you play a tommy gun-wielding 1940s gangster hanging out of car windows and blowing stuff up. You can't pass this up.
Formula 1 2013 (Xbox 360) - Available: May 16 to 31
Here's your chance to brush up on your sim racing skills for free. F1 2013 offers a lengthy, hours-long career campaign for those dedicated enough for for a full Grand Prix experience, but also has shorter Season Challenge options for those without much time on their hands. You can challenge racing legends like Mario Andretti and Nigel Mansell, participate in classic circuits, and get behind the wheel of modern classic cars as well as classic models from the 1980s and 90s. Vroom!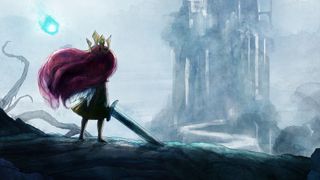 April's free Xbox One games
Child of Light (Xbox One) - Available: April
In Child of Light, you follow the journey of Aurora, a little girl who becomes swept away to the land of Lumaria and must fight to keep the mystical land from being swallowed up by darkness. She may not look the part, but Aurora can kick a lot of ass. Challenging turn-based combat, environment puzzles, and vicious enemies await her on the path, but the compelling story and unique world will certainly drive you forward.
Pool Nation FX (Xbox One) - Available: April
Sometimes you just need to sit back and enjoy a nice easy game of billiards. In Pool Nation FX, the game takes into account all of the minute details and physics that involve shooting pool in real life, so playing on a controller essentially feels like the real deal. But unlike physically poking actual balls with a stick, you can choose to have guidelines show on the table to line up your shots just right - helping you to avoid those embarrassing table scratches.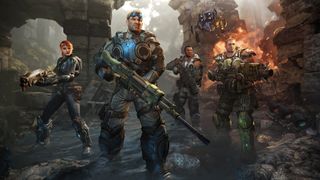 April's free Xbox 360 games
Gears of War: Judgment (Xbox 360) - Available: April 1 to 15
Before Dom made Marcus' bail and the Gears began their crusade to blow the crap out of every locust they came in contact with, there was Baird and his Kilo Squad. Judgment is the prequel to the original trilogy, as it details the events of the aftermath of Emergence Day, and the then Lieutenant's early days with the Cole Train.
Terraria (Xbox 360) - Available: April 1 to 15
Not sure what Terraria is? Think Minecraft and Metroid all smashed into one game, and you've got a pretty good idea. In it, you're free to explore the world as you like, build structures and devices to help you survive it's hazardous world. Or you can hunt down dangerous creatures with weapons crafted with your own digital hands.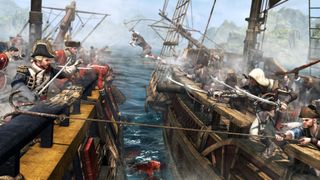 April's free Xbox 360 games continued
Assassin's Creed IV Black Flag (Xbox 360) - Available: April 16 to 31
The Assassin's Creed series' cloaked killers typically stick to prowling city streets and blending into crowds. In Black Flag, Edward Kenway can not only climb walls and parkour like the best in history's assassin lineage, he takes to the high seas and command his own ship and crew. That means, ship-to-ship battles, sword fights aboard ships, and even sea shanties are all part of the seafaring adventure. If you haven't played Black Flag yet, now is the time.
Army of Two: The Devil's Cartel (Xbox 360) - Available: April 16 to 31
Looking for a solid shooting experience that's perfect for couch co-op? Well, Army of Two is sure to satisfy your needs (especially when it's going for the price of free). In The Devil's Cartel, you play as the armored up, face mask-wearing, two man wave of destruction as they take down Mexico's most vicious cartel.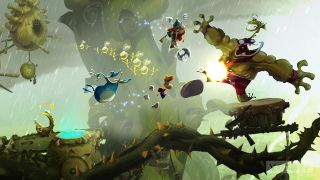 Rayman Legends (Xbox One)
Available: March
Platformers are a dime a dozen in the gaming market, but it is rare to play one that captures the precision controls, outstanding visuals, and incredibly entertaining level design like Rayman Legends does. Every environment is a visual marvel, ranging from a Jack and the Beanstalk theme to musically coordinated, auto-scrolling challenges. Then there's four-player co-op, giving you and your friends a chance to work as a team, or troll the crap out of each other.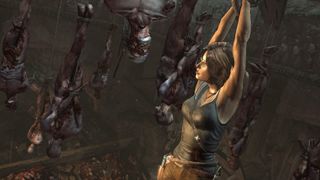 Tomb Raider (Xbox 360)
Available: March 1 to 15
Lara Croft had been out of the limelight for quite some time before the reboot came along. But when it did, the new game came bursting onto the scene with a brand new, rookie explorer who didn't know the first thing about raiding tombs. In Tomb Raider, you once again take Lara through complex, puzzle ridden environments as she battles evil zealots with bows, shotguns, and grenades. All together it's an excellent blend of action and exploration, and a game you definitely shouldn't miss. There's a reason why this game is on our best games ever list.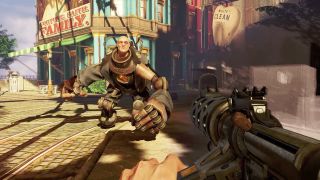 Bioshock Infinite (Xbox 360)
Available: March 16 to 31
Bioshock Infinite gives you one of the most atmospheric worlds to explore, entertaining shooting gameplay, and engaging stories you can experience in gaming. You start the game as a Pinkerton agent, travelling to the floating city Columbia (and by floating, I mean, in the sky...with balloons) to find a woman named Elizabeth. Quickly you find that Columbia isn't normal. The people are crazy, there are warring factions to deal with, and Elizabeth can open time portals with her mind. If you haven't played this classic yet, make sure you don't miss out.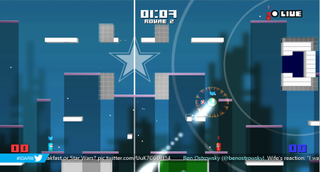 #IDARB (Xbox One)
Available: February
#IDARB (you've gotta say the whole thing) is an eSport waiting to happen, with the emphasis on "e". Two teams go head-to-head in up to eight-player matches, leaping around an arena as they try to drive the ball into a goal. Sounds simple, but that's just so it can build sheer mayhem on top - including pixel-by-pixel character creation, massive score multipliers for good teamwork, and "hashbombs" that let Twitch broadcast viewers splash a pixelated Rick Astley over the action, among other oddities.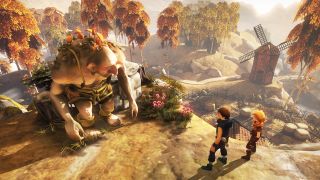 Brothers: A Tale of Two Sons (Xbox 360)
Available: February 1 to 15
Inventive, clever, and heartbreaking, Brothers: A Tale of Two Sons was one of the grandest surprises ever to hit Xbox 360. Controlling each brother with their respective thumbstick and shoulder buttons can be a bit overwhelming at first, but you'll feel like some kind of two-brained genius when you work past its clever puzzles and dangerous encounters. And the story which weaves it all together is so heartfelt, even if you can't understand what anybody's saying.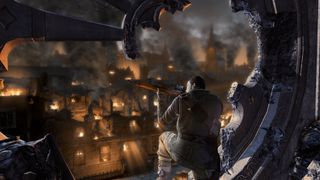 Sniper Elite V2 (Xbox 360)
Available: February 16 to 28
You can change the course of a war with a single bullet. You can also change the course of a person's nervous system with a single bullet, as Sniper Elite V2 sadistically celebrates. Seriously, if you thought Mortal Kombat's X-Ray moves were gratuitous, the X-Ray kill cam's anatomical assault will take you to a new realm of sympathy winces. But hey, if you have to bounce a bullet around anybody's cranium, it might as well be a Nazi warmonger.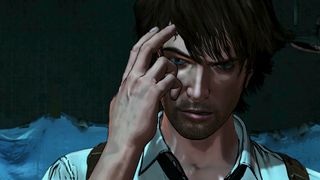 D4 (Xbox One)
Available: January
Dark Dreams Don't Die (D4, get it?) is another quirky adventure title from developer Swery65 -- the creative mind behind the now cult classic Deadly Premonition. D4 keeps the same sort of tone as Twin Peaks-based mystery. You play as a private investigator David Young who is trying to uncover the mystery surrounding his wife's murder. David lost his memory over the ordeal, but as he progresses through the investigation he is somehow given him the power to go back in time to uncover clues and prevent the murder. Looking for a quirky and entertaining mystery to solve? D4 is where it's at.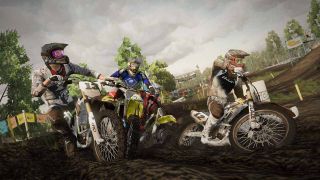 MX vs. ATV Alive (Xbox 360)
Available: January 1 to 15
Okay, you aren't necessarily getting as much game as you might expect with MX vs. ATV, being that much of the content is in DLC expansions. But the game does offer ups some pretty decent racing mechanics giving you independent control of your rider and vehicle with both two-wheeled dirt bikes and the quad ATVs. With a dozen tracks and plenty of bikes and quads to earn, MX vs. ATV is definitely worth a shot.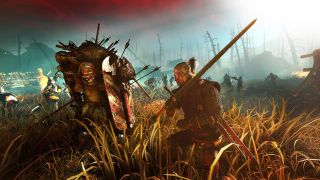 The Witcher 2: Assassins of Kings (Xbox 360)
Available: January 16 to 31
This is your chance to catch up on the adventures of the White Wolf before the The Witcher 3 launches later this year. The Witcher 2 continues the story of the amnesiac Witcher, Geralt of Rivia, as he embarks on a quest to clear his name of regicide. Not a crime that you'd want to be accused of. Geralt will have to explore the monster-infested world to uncover the truth, all the while encountering colorful characters and deciding their fate. Make no mistake. This isn't the story of a hero. Geralt would just a soon slit a throat as he would save a kitten.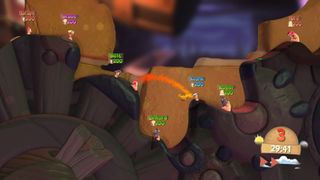 Worms Battlegrounds (Xbox One)
Available: December
Need a little more competitive couch multiplayer in your life? Well, look no further. Worms: Battlegrounds allows players to blow each other to smithereens in turn-based artillery strategy, as one of the quirky and adorable worms. But don't let their looks fool you. These little guys are armed to the teeth. You can pick up rocket launchers, grenades, and baseball bats to beat down and vaporize the competition.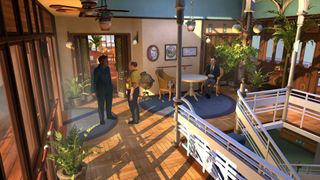 The Raven: Legacy of the Master Thief Episode 1 (Xbox 360)
Available: December
This game may have been overshadowed by some more popular point-and-click adventures like A Wolf Among Us, Tales from the Borderlands, and everything else TellTale is putting out these days, but if you're in the mood for a classic mystery adventure, give The Raven a shot. The animations might be a little stiff, and the puzzles a bit elementary, but there are few games out there that satisfy the urge to pull out a pipe, analyse clues, and catch the criminal behind a daring caper.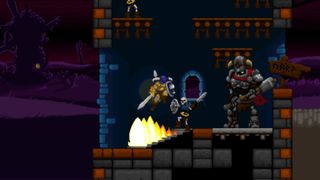 Volgarr The Viking (Xbox One)
Games like Volgarr The Viking harken back to more than 20 years ago--when games were stupidly difficult and that's the way we liked it, dagnabbit. This mash-up of Castlevania, Ghouls 'n Ghosts, and Metroid will punish you with one hit kills and difficult platforming, but each step forward feels like a triumph in the tough but fair adventure. Already a hit on PC, this taxing downloadable debuts on Games With Gold, meaning every Xbox One owner needs to add it to their collection. Now get off my lawn!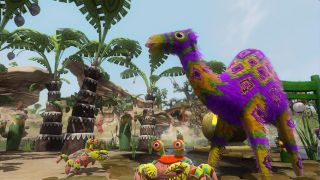 Viva Pinata: Trouble in Paradise (Xbox 360)
I try not to get bitter about things, but Viva Pinata's lack of success is a real downer. This paper animal husbandry simulator lets people of all ages know the fun of making paper mache animals, and it's filled with the type of cheeky humor Rare is known for. Viva Pinata works on so many more levels than its colorful leads you to believe, and now that the 2008 sequel will be free on 360, it's high time people discovered what they're missing. Once you've bred your first Pretztail, you'll never go back.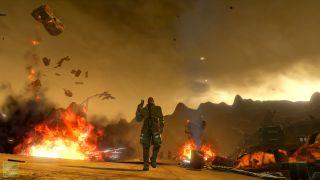 Red Faction: Guerrilla (Xbox 360)
Volition is now tied to the chaotic wackiness of Saints Row, but the developer also made one of the most addictingly destructible games of all time. Guerrilla sends players' asses to Mars, rebooting the shooter series as an open world revolution on the fourth planet from the sun. Nearly everything in the world can be destroyed, from the largest buildings to the smallest vehicle, making for endlessly rewarding mayhem. Any GTA-inspired game can give a "kill that guy" mission, but only Red Faction lets you do it by knocking over the three story building he lives in.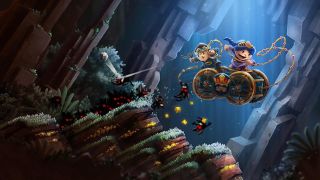 Chariot (Xbox One)
Tired of not knowing whether or not you want to get the next unknown indie release? Well, Chariot makes it easy. At launch, this co-op platformer is free on Xbox One. The king has died and it's up to his daughter to find a suitable sepulcre to lay her father's body to rest. Except the king's spirit is really picky and forces the princess and her (co-op partner) fiance to traverse dangerous, puzzle-laden environments to find the perfect resting place. Sound interesting? Now's the time to give it a shot.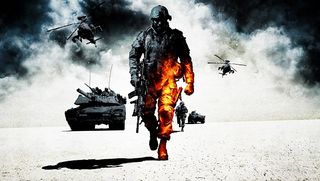 Battlefield: Bad Company 2 (Xbox 360)
Bad Company 2 is considered one of the high points of the much loved Battlefield series. The single player campaign is totally worth a play through with quirky characters, fantastic set pieces, and expansive levels to explore, but the real bread and butter is the multiplayer. You get all of the Battlefield trappings, including massive war zones, customizable soldier classes, and vehicular mayhem. Oh, and snipers get mortar strikes. How I miss the mortar strikes...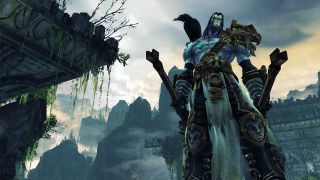 Darksiders 2 (Xbox 360)
Holy crap! If you haven't played Darksiders 2, there are no excuses now. The sequel to the original God of War / Zelda clone mash up puts you behind the mask of the most powerful horseman of the apocalypse, Death. This time, the game takes a turn away from the Zelda-inspired dungeons and focuses on Diablo-esque looting. Mixing in improved combat, open-world gameplay, and a fascinating story, Darksiders 2 is a game you definitely shouldn't miss.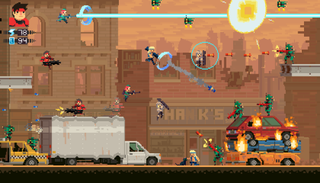 Super Time Force (Xbox One)
Available: September
There have been a ton of side-scrolling shooters over the years, but Super Time Force definitely stands out from the crowd. You play as a team of unique soldiers, all carrying their own prefered instrument of destruction. But the twist in the gameplay comes when you take hold of time itself and bend it to your will. You can play through a section of a level, rewind time and do it again. Then, on the second run, your previous run's clone will kill things along with you. Stack together clones of yourself, and you turn into a bullet-flinging wave of destruction.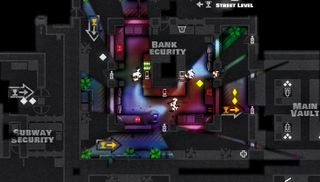 Monaco: What's Yours is Mine (Xbox 360)
Available: September 1 to 15
Ever wanted to know if you could pull off the perfect heist? In Monaco: What's Yours is Mine, you can give it a shot. Assemble a team of criminals to rob businesses, banks, and any establishment containing a pile of cash. You'll need locksmiths to open doors, lookouts to spot dangers, and cleaners to take care of the more...unpleasant duties of a robbery (like poisoning guards). Need more help? Up to four players can join in co-op and take on a heist together, making an addicting and challenging experience to play with friends.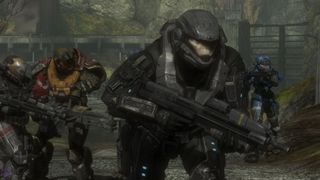 Halo: Reach (Xbox 360)
Available: September 16 to 30
How did the war with the Covenant start? Who are the Spartans? How did the Chief get all mixed up in all this? All of these questions are answered in Halo: Reach, the last Halo title created by the developers at Bungie. As a send off, Master Chief sits on the sidelines and an entire team of Spartans step in to save the world. You play as the newest member of Noble Team as they fight to defend the world of Reach from an overwhelming covenant invasion. Expect all of the intense action, vehicular destruction, and rifle butting the series is known for, plus a multiplayer experience that can't be beat.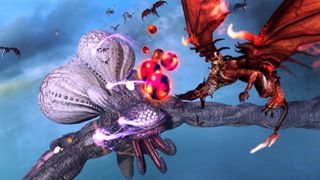 Crimson Dragon (Xbox One)
Available: August 1
If there was ever a good time to give the spiritual successor to Panzer Dragoon a shot, this is it. Crimson Dragon puts you in control of a dragon rider as you battle an army of evil dragons, flying jellyfish, and humongous monsters in on-rails shooter missions. The gameplay feels like you're playing through Star Fox 64 as you try to shoot down as many enemies as possible using charged shots and rapid-fire blasts. If you missed this Xbox One Launch title at its initial release, here's your chance to finally get your hands on it.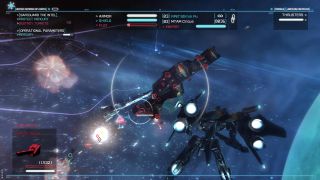 Strike Suit Zero: Director's Cut (Xbox One)
Available: August 1
As the second flight shooter available for free in the month of August, Strike Suit Zero puts you in the cockpit of an advanced, transforming space ship that is capable of taking on entire fleets of enemy ships by itself. You know those epic space battles you see in the Star Wars movies? Strike Suit Zero's missions feel just like that, except your ship can use it's stored energy to turn into a mech with the ability to quickly decimate a squadron of enemies with a barrage of missiles. You'll dogfight, strafe enemy capital ships, and explore beautiful environments set in the vast expanse of space. If you've been looking to engage in epic space battles, check out Strike Suit Zero.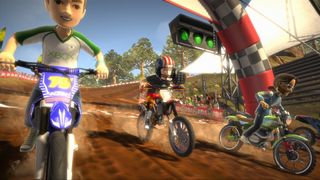 Motocross Madness (Xbox 360)
Available: August 1 to 15
There's just something about sitting on a motorcycle, revving up the engine and kicking up a bunch of dust in your opponent's faces that just feels sooo good. Motocross Madness is an Xbox Live Arcade title that lets you race on a high flying dirt bike as your Xbox Live avatar. You'll race on off road tracks that range from the scorching hot deserts of Egypt to snow-capped mountains in 8-player online races.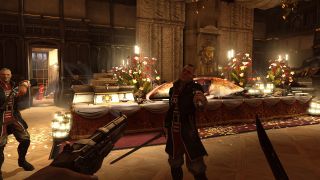 Dishonored (Xbox 360)
Available: August 16 to 31
Corvo Attano is a man on a mission. After being framed for the murder of the woman he was sworn to protect, is hunted by the authorities, and is dead set on getting his revenge. Now he has to fight (or sneak) his way through enemy territory to assassinate the people responsible. Sounds like a bad place to be in, right? Well, it would be if Corvo didn't have supernatural powers that allow him to teleport, summon guard-devouring swarms of rats, and stealth his way to his assassination targets. Plus, he's got enough gadgets and weapons at his disposal to be ready for just about any situation--whether that's hacking into security systems to sneak by an unsuspecting guard, or stabbing an alerted enemy through the neck with his collapsable sword.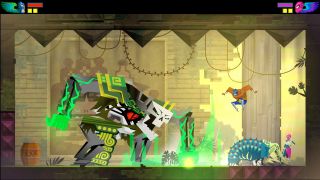 Guacamelee! Super Turbo Championship edition (Xbox One)
Available: July
Out with the free Halo Spartan Assault (the Xbox One free game available in June) and in with Guacamelee! Super Turbo Championship Edition. This Metroidvania-style, side-scrolling brawler puts you in control of a magical Mexican wrestler as you traverse a bizarre world drenched in the Mexican cultural themes and internet memes. As the luchador protagonist, you must save the land of the living from the evil leader of the World of the Dead. "But how?" you ask. Well, with a repertoire of wrestling moves and ground-to-air-based melee combos, of course. Along the way you'll pick up special abilities that let you traverse the multidimensional world, and move through some complex platforming puzzles.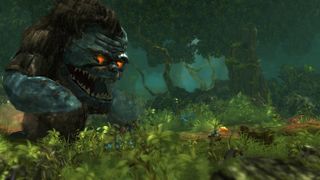 Max: The Curse of Brotherhood (Xbox One)
Available: June
Max: The Curse of Brotherhood is the first game made available for free for Xbox One's Games with Gold. The 2.5D platformer puts you in the shoes of a young boy that has mistakenly caused his little brother to be whisked away to a mysterious fantasy land, and you have to rescue him. With the power of his magic marker (which has magic powers, obvs) you can create vines to swing on, move earth, and shoot fireballs. If, for whatever reason you were waiting to play The Curse of Brotherhood, you have no excuses now.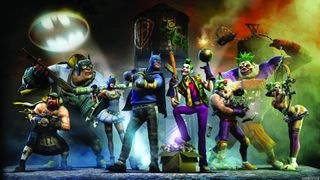 Gotham City Imposters (Xbox 360)
Available: July 1 to July 15
Remember those vigilantes that dress up like Batman in the beginning of The Dark Knight movie? You're one of those Batman wannabes n Gotham City Imposters (or a Joker gang member if that's how you roll). That's right, you don't play as the Caped Crusader or Boy Wonder this Bat-time. Imposters is a first-person shooter that has you blasting rifles, firing rockets, and zipping around Gotham via grappling hooks. The multiplayer-only FPS pits two teams of up to 6 players against each other in four different modes. While there is the standard team deathmatch and a variant on a capture point-like mode, modes like Bounty Hunter and Psych Warfare have you collecting coins to claim kills and capturing batteries to power a mind control machine. It's a different take on the dark comic book world, but Gotham City Imposters is definitely worth a look.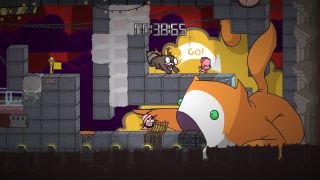 Battleblock Theater (Xbox 360)
Available: July 16 to July 31
If you haven't jumped into The Behemoth's puzzle platformer, now is the perfect time to check it out. Battleblock Theater maintains the hand drawn, cartoon aesthetic of the developer's previous games (like Castle Crashers and Alien Hominid) that is as adorable as it is humorous. But unlike the developer's other action-heavy titles, this one is all about platforming. In Battleblock Theater you play as a puppet that has been enslaved by evil cats, who are forcing you to perform on stage in murderous shows for the feline audience's amusement. To escape and confront the treacherous puppet that enslaved you, you'll have to survive stage after stage of puzzle environments, hanging by a thread.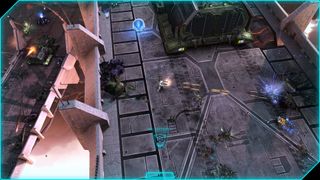 Halo: Spartan Assault (Xbox One)
Available: June
Can't get enough of gunning down Grunts, Elites, and Banshees as a space-aged super soldier? Halo: Spartan Assault gives you a chance to take the fight to the Covenant as a Spartan-in-training on the UNSC Infinity as you undergo rigorous, historical battle simulations. Instead of being played from the series' typical first-person perspective, Spartan Assault takes on a twin-stick control scheme and gives you an isometric view. But the change in perspective keeps the Halo experience intact, allowing you to use weapons like the Needler and Spartan Laser, jump into any vehicle, and even use armor abilities.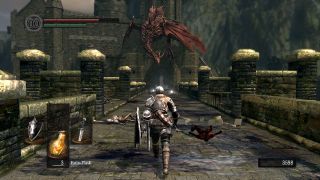 Dark Souls (Xbox 360)
Available: June 1, 2014 to June 15, 2014
If you haven't prepared to die yet, you should start. Dark Souls is notorious for being unforgivably difficult, but if your reasons for not jumping in to try it was actually paying for the game, that is no longer an issue come June. Dark Souls gives you an open, interconnected world full of deadly traps, even more dangerous creatures, and all the awesome looking loot you could hope for. On top of the incredibly challenging single player campaign, and surprisingly deep storyline, you can also jump into the unique multiplayer feature that lets you invade other player's worlds and make them cry. What are you waiting for? Get in there and praise the sun!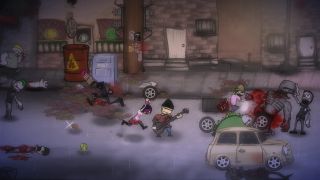 Charlie Murder (Xbox 360)
Available: June 16, 2014 to June 30, 2014
Punk rock bands, dynamite strapped suicide sharks, and four-player wrestling matches? Yup, Charlie Murder has just about everything you could ask for in a psychopathic beat 'em up. You play at the members of the garage punk band Charlie Murder as they are betrayed by their former band mate, killed, and sent to the pits of hell. Only, now each band member has awesome undead powers to fight their way through a legion of undead monsters and demons to get revenge against their new rival and play in the ultimate battle of the bands.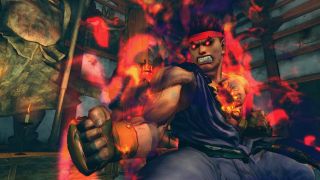 Super Street Fighter IV: Arcade Edition (Xbox 360)
Available: June 16, 2014 to June 30, 2014
To celebrate the one year anniversary of Games with Gold, Microsoft is making one additional game available in June. Yeah, Super Street Fighter IV: Arcade Edition isn't going to be the latest game in the long time fighting series for long (Ultra is on the way), but if you've been out practice, getting a free copy of Street Fighter IV is the perfect opportunity to catch up. And if you get the game for free, you can still do the relatively cheap upgrade to the Ultra version when it releases.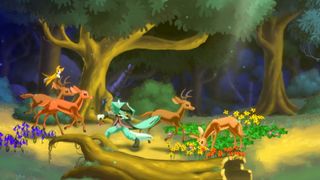 May
Dust: An Elysian Tail (Xbox 360): This beautiful sidescroller has much more going for it than its looks and the awesomeness that's inherent of anthropomorphic characters. Once you get into the intricate combat and Metroidvania-style exploration, you'll be hooked. Even if you did miss the Games with Gold free offer, we say just go an pick this one up anyway.
Saints Row: The Third (Xbox 360) Available until May 31: If all of the crazy stuff you can do in a GTA game wasn't enough--like utterly destroying dozens of cars with a rocket launcher or running pedestrians over while driving down a sidewalk--Saint's Row: The Third may just be the game for you. From the giant purple dildo bats to the flame spewing Gat Mobile, Saints 3 is completely off the walls, in the best way possible.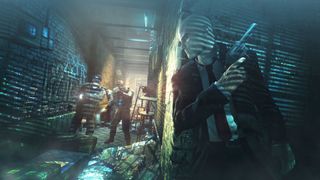 April
Hitman: Absolution (Xbox 360): Agent 47 is back again, equipped with enough gadgets, disguises, and weapons to pull off the perfect assassinations. Every mission you take leaves the decisions up to you. You choose how you will approach your target, how it happens, and when it happens. Few games give you this much freedom to accomplish your murderous goals.
Deadlight (Xbox 360): Another XBLA title that's probably worth a look despite no longer being free. Deadlight puts you in the role of a survivor of the Zombie apocalypse. But rather than having to gather bullets to shoot aggressors to death like you might in other zombie games, this platformer challenges you fast paced platforming and lots of exploration.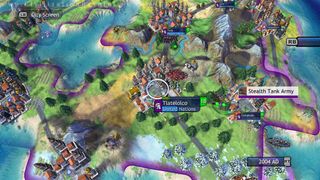 March
Sid Meier's Civilization Revolution (Xbox 360): Usually, when you hear about a Civilization game, you think of a grand, strategic undertaking, filled with managing resources, building cities, and taking your built-from-the-ground-up population through the ages... and all of that being done on a PC. Well, in Revolution you can skip the PC part and just play some good old Civ on a console. Pretty sweet right?
Dungeon Defenders (Xbox 360): It's a horde-based mish-mash of tower defense, third-person action, RPG leveling, and loot-grabbing insanity. All of these elements mix to create a hectic, yet strategic effort to defend giant magic crystals from being destroyed by waves of incoming enemy grunts and bosses. While it's definitely fun to set up your perfect defense alone, if you can manage to grab three other friends, you'll have a blast in co-op.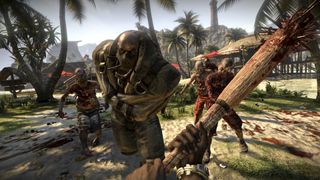 February
Dead Island: Zombies. Somehow we just can't get enough of killing those brain-munching flesh bags. In Dead Island, you'll have plenty of opportunities to cave in the skulls of bikini-wearing undead. You're trapped on an island and, of course, you need to find a way off. Along the way, you'll need to gather supplies, craft makeshift weapons, and help the other survivors around the island--all from a first-person perspective no less.
Toy Soldiers: Cold War (Xbox 360): Another XBLA title you might have missed, Toy Soldiers: Cold War is a tower-defense style game that lets you strategically place your defenses as usual, but you can also take control of individual troops. Like it's WWI predecessor, the battlefield is populated by toys, bringing a oddly cute aesthetic to the otherwise brutal war zones.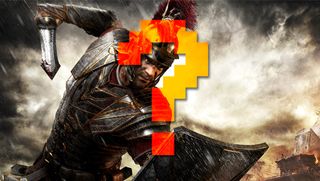 What games do you hope will show up next?
With all of these free games, you've got even more gaming options to fill in the summer lull. The Xbox 360's Games with Gold has already been around for a year, but the Xbox One is just starting out. What games do you want Microsoft to put up for free? Let us know in the comments below.
Want more? Check out our upcoming Xbox One games article, and our PS4 vs. Xbox One comparison.