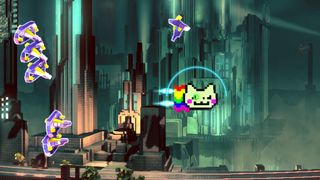 Stahp! You're getting Nyan Cat in my Resogun!
So here are my personal picks of the thousands of voxel-tastic ships that are available already. Yes, there were a heck of a lot of penises, but most of them are gone now. And the best ships are VERY good. To find 'em and get your favourite into your copy of the game, search by the name in the header under each image in the following gallery. Simple.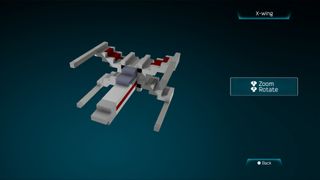 X-Wing
Star Wars' iconic combat-ready space ship crops up several times in the list, but this one looks about right to me.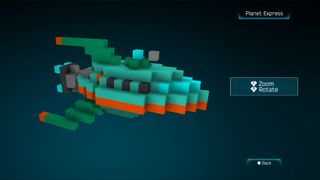 Planet Express
Futurama's green space ship looks almost too good in voxel form (*narrows eyes*).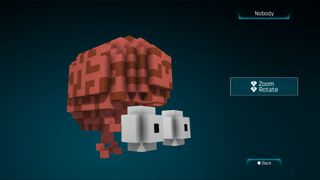 Nobody
Oh ho ho! Is called 'Nobody' because it has no body! Oh ho ho!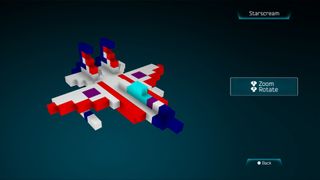 Starscream
Transformers: Robots in disgame.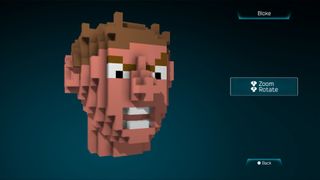 Bloke
Just some bloke. Some well-modelled, highly expressive bloke. Which is British for 'guy', if you're wondering.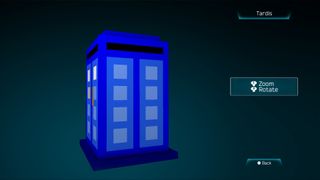 Tardis
Of course, whoever made this version of The Doctor's T.A.R.D.I.S. neglected to write it as an acronym. Y'know, for Time And Relative Dimension In Space. Now you know! OK, you already knew.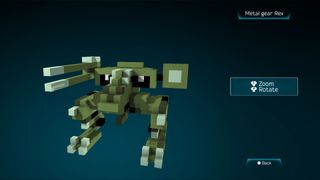 Metal gear Rex
That's not my typo, that's the name if you want to search for it. Metal Gear Rex looks too cute in voxel form.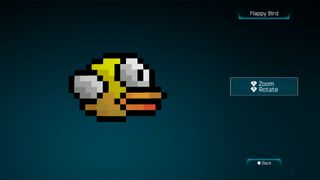 Flappy Bird
Ah, good old Falppy Bird, falpping his way into Resogun before you can say 'sick of this rip-off piece of...'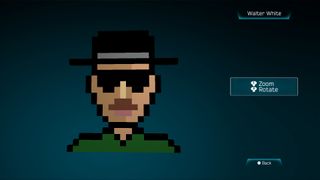 Walter White
Everyone in the office made highly approving noises when this guy appeared on the screen. I believe he's from Breaking Bad, but that might just be a ruse to make me look a fool for not knowing he's actually from My Little Pony.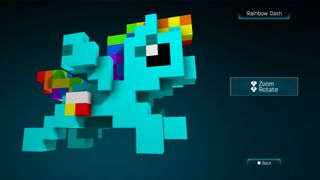 Rainbow Dash
It's a My Little Pony! Which I believe is something from Breaking Bad? (I'm sorry, I'll stop that now)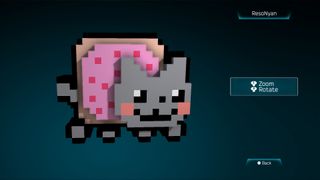 ResoNyan
It's Nyan Cat! Personally, I think Housemarque should have programmed it so that any ship with 'Nyan' in the name leaves a rainbow in its wake. That's what I would have done. Still, there's always space on the hard drive for another patch...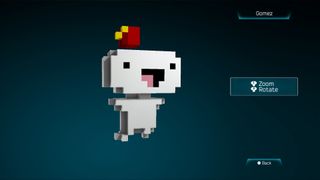 Gomez
Too cute. And I don't care about all the trash-talking--I still want Fez 2.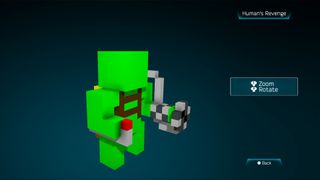 Human's Revenge
There are a lot of Human-shaped ships, but this one looks cute and is carrying a massive gun to get his revenge on the enemy threat that's turned him red so very many times.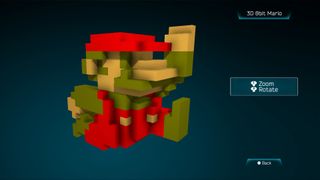 3D 8bit Mario
There are a LOT of Mario sprites in the list, but very few have been given a true 3D treatment. This one has the right colours, the right profile but crucially a believable depth too. Great job.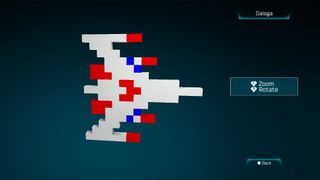 Galaga
Shout it! Galaga-laga-laga-laga...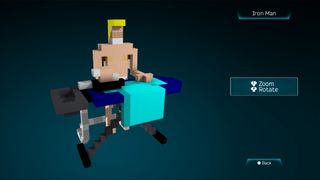 Iron Man
Is this the legendary Iron Giant? Or even the Tony Stark-in-a-suit superhero? No, it's a man in his pants, doing the ironing. Brilliant. This one wins many internets.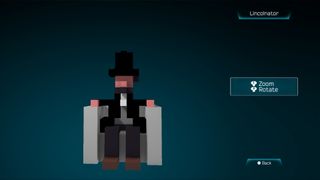 Lincolnator
The Lincolnator is Abraham Lincoln. If anyone can save the last humans, it's honest Abe, right?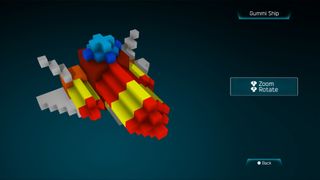 Gummi Ship
Ah, now that's clever. You see, the Gummi Ship in Kingdom Hearts can itself be designed by the player! However, this is the default, non-player-designed creation. The irony will probably make this one implode any minute, so grab it quick.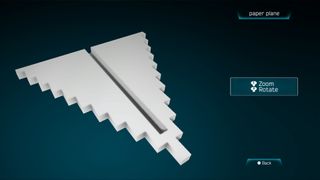 paper plane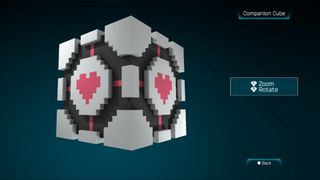 Companion Cube
Brilliantly modeled, this Companion Cube of Portal fame looks exactly like a Companion Cube should. Sure, it could have some colour variation for shading around its extremities, but I'm not complaining. It will save all the humans... except the ones who are dead.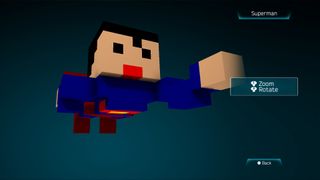 Superman
Chibi-Superman would be more like it, but either way, this is awesome.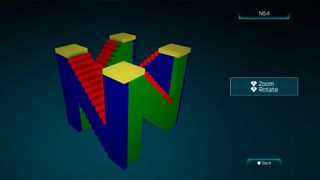 N64
What a Rare ship design that is...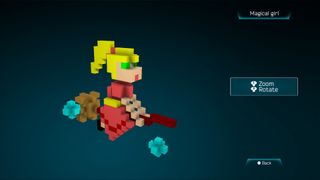 Magical girl
She's riding on a magic broomstick, with magical sparkles around her. That's magic, that is.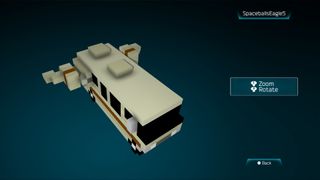 SpaceballsEagle5
It's the Space Balls camper van, of course.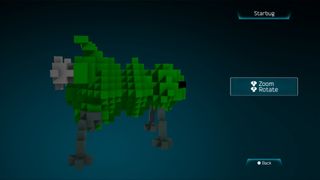 Starbug
Red Dwarf's shuttle looking awesome in voxel form.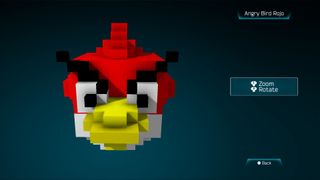 Angry Bird Rojo
I don't like Angry Birds. But this is a decent 3D interpretation of one. And hey--you can always just get it blown up a lot. Right?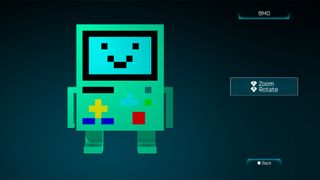 BMO
Oh this one's brilliant! And not just because it was made by our very own Iain 'Mr Trophy' Wilson, honest. It's from Adventure Time, of course.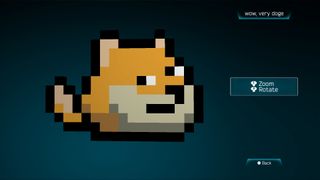 wow, very doge
Resogun needed more doge. Now it has it.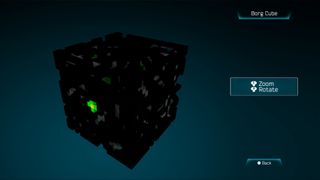 Borg Cube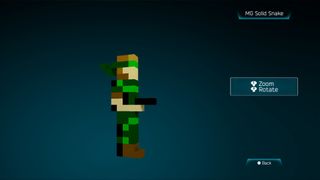 MG Solid Snake
Aww, it's ickle 8-bit Snake! He loves being called cute. And patted on the head.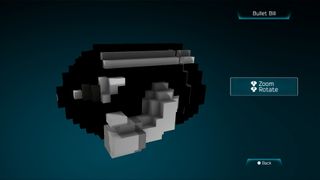 Bullet Bill
There are a great many Bullet Bills in the list, but this one is actually 3D, so it wins.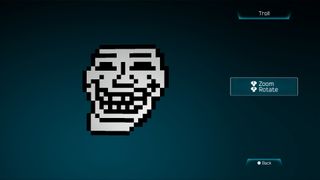 Troll
Hate this thing. But it's a good likeness.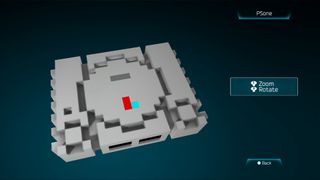 PSone
A really cool PlayStation ship, which even has the coloured AV out sockets on the back.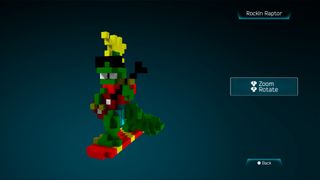 Rockin Raptor
It's a velociraptor, on a surfboard, playing guitar. What's not to like?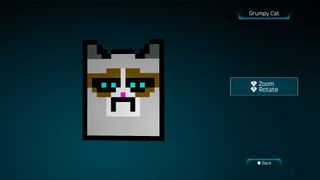 Grumpy Cat
Not looking too pleased at being turned into 3D pixel art.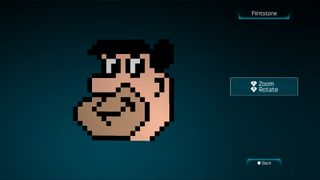 Flintstone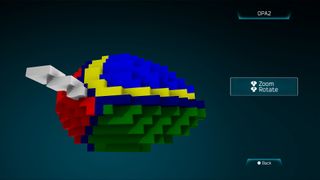 OPA2
It's Opa-Opa from Sega's classic Fantasy Zone. Get Ready!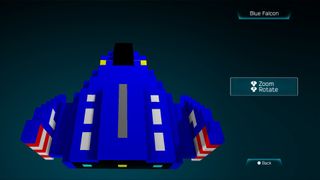 Blue Falcon
F-Zero's iconic ship has never moved so slowly.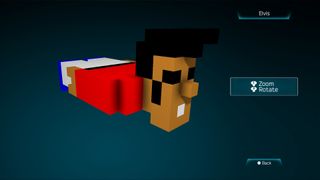 Elvis
The King is back. Uh-huh.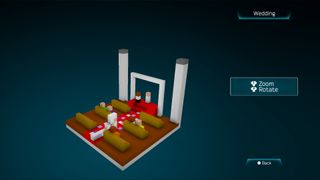 Wedding
It's a flying diorama of a wedding scene, complete with guests, priest and long bridal train. Awww.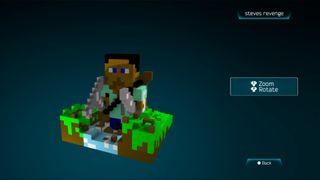 steves revenge
There are plenty of Minecraft models (I can't think why they'd work so well in this 3D pixel format...), but this one captures the essence of the game best so far.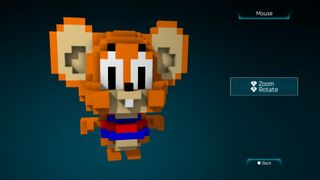 Mouse
Is that Jerry of Tom & Jerry fame? Either way, it's a great 3D model.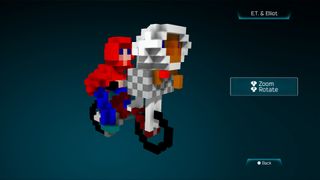 E.T. and Elliot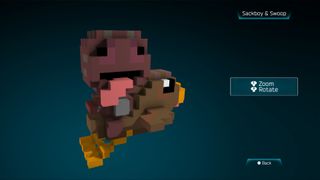 Sackboy & Swoop
Too cute--really captured Sackboy's lolling tongue. Excellent work, A+.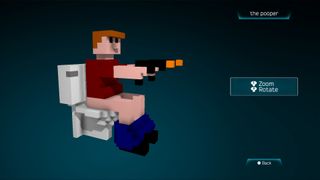 the pooper
Yes, it is lowering the tone, but it did pass the LOL test.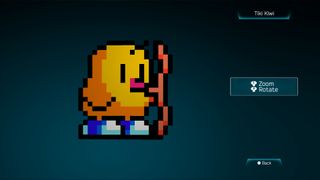 Tiki Kiwi
Look! It's Tiki from The New Zealand Story! Normally, I would have disregarded this one because it's just 2D sprite work with one layer of voxels... but in this instance, it works perfectly. Love it.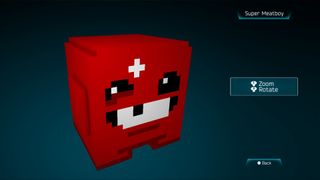 Super Meatboy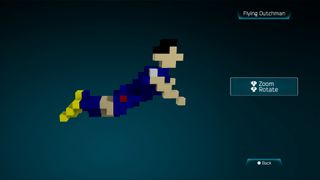 Flying Dutchman
Oh, I get it! It's Robin Van Persie midway through his incredible header in the World Cup. What a goal. Ooooh... Robin Van Persie!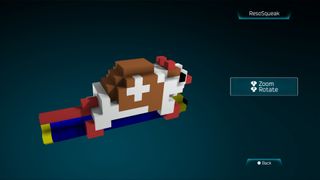 ResoSqueak
Which idiot made one of a mouse riding a pencil rocket? Must be from one of those crappy indie games or something...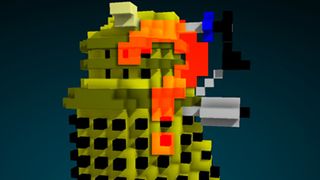 Have you posted any?
Maybe you've got great taste in games and have Resogun on PS4. Maybe you've downloaded the update and uploaded a ship. Maybe you leave a comment below. Maybe people read it, download it and you have eternal adulation from people who recognise you in the street as that guy/gal who made that awesome user-created ship in Resogun. Sure, it's unlikely, but if you don't try, you'll never know.
And if you're looking for more, check out Resogun tips and tricks and Best Skyrim Mods.