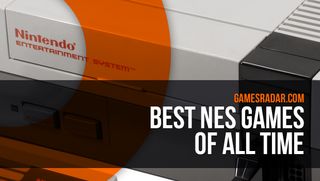 The launchpad for gaming as we know it
The NES is iconic. Whether you started playing game before, during, or after the era of the little gray box that could, Nintendo's first Entertainment System provided joy, laughs, frustration, and straight up anger for millions of kids and adults alike. Even now, long-time players will bring the NES out, wade through the inevitable flashing screens and cartridges that won't start until they're blown in, and play their favorites for old times' sake.
We'd wager that a lot of those favorites can be found here in this list of the 50 best games on the original Nintendo. There are names here that still live on today and others that have fallen by the wayside, but all of them are incredible experiences from a time when games were more about fun and challenge than big budgets and flashy graphics. These are the classics.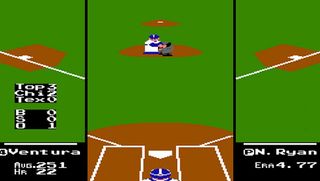 50. RBI Baseball
The Nintendo-published Baseball was, at its core, a baseball game, but anyone looking for a little bit of realism on the diamond wasnt going to find it there. The game was clunky, every ball hit into the outfield was at least a double, and it just didnt feel like the true American pastime. Once Tengen got involved with RBI Baseball, the game had changed forever; RBI was what we were looking for all along.
RBI Baseball was the first ever sports game licensed by the Major League Baseball Players Association, and as such all of the players on the diamond were authentic MLB athletes (though the MLB itself did not lend a license, so the teams were differentiated by their cities and colors, no team names or logos allowed). The gameplay felt more like a real baseball game; the pitching was way more authentic, and the players stats actually represented their real abilities. Try hitting a Nolan Ryan fastball or throwing out Vince Coleman at second base. It was impossible in real life, and it was impossible here. Wed didnt need any more reason to play ball.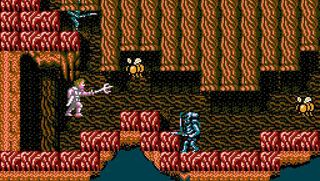 49. Faxanadu
What is Faxanadu? The title doesnt give us anything except a funny sound to make, so what is going on here? These were questions we all asked back when the game first hit store shelves, but those of us brave enough to give the game a try based on a strange name alone were rewarded with a treat; Faxanadu is a solid predecessor to the action RPGs of today, and a game that genre fans should use as a history lesson.
Faxanadus basics are nothing out of the ordinary: side-scrolling action, a life bar shows you how much damage you can sustain, enemies drop power-ups, etc. However, the game adds a magic bar for casting spells, shops for buying power-ups, and a saved game system (via passwords) that allows you to come back right where you left off. Faxanadu is the classic dont judge a book by its cover success story, and its definitely worth a playthrough on a day youre feeling retro.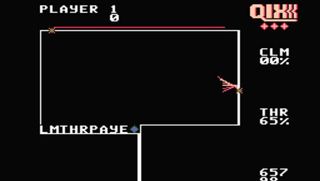 48. Qix
Well the names dont get any more normal, do they? Wed bet that Qixs central gameplay will be just as odd to you as its three-letter name, but dont worry; what sounds weird is actually really fun and can get addicting pretty quickly. Trust us, Qix is worth a try.
Your objective is to draw lines in a rectangle, claiming parts of the shape as your own as you create smaller shapes, until you inhabit a majority of the playing field. Meanwhile, a series of colored lines, called Qix, will travel through the rectangle, breaking your lines as you draw them and generally making things harder for you. You only have so many lives to complete your task, and one is lost every time the Qix touches a line. It sounds a whole lot more fun now that you know whats happening, right? Try it, youll be surprised.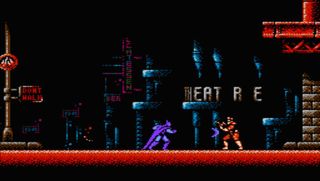 47. Batman: The Video Game
In a world flooded with platformers, a game had to be something special to stand out. Sunsofts Batman game had the Caped Crusader and his legions of fans to give it an edge, but as we all know a licensed game is not always a quality game. Batman, thankfully, bucks that trend, delivering a solid platformer that some superhero fans still consider to be the best game of its kind on the NES.
At first glance Batman seems like an ordinary action platformer; youre jumping around, punching enemies, and gaining points. However, Batman has a trick up his sleeve that only Ryu Hayabusa shares; he can wall jump, adding more height to his jump for those hard-to-reach places. Today it sounds so ancillary, but back then it was a pretty big deal, and it definitely set Batman apart. This game had a lot going against it, but Batman still came out on top. He always does.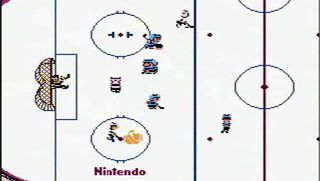 46. Ice Hockey
Sports games on the NES dont get much better than the Nintendo-published Ice Hockey. The game was overly simple and sported neither recognizable pro hockey teams nor real player names, but this ice hockey was too much fun. Do you know how when youre flipping through the channels there are some movies that you have to stop and watch? Ice Hockey is a game like that; if we see the cartridge or mention it in writing, we have to play it immediately.
Every country in the game was represented by the same three patriots: the rail-thin tall guy, the standard guy of average build, and the short and pudgy Mario-looking guy. How we made them work against other teams was the key, and a balanced team was essential to getting victories. Also, you havent seen a hockey fight in a video game until you see one in Ice Hockey. Theres nothing like it.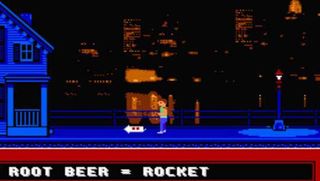 45. A Boy and His Blob
We dont know this boy gets his jelly beans, but we really want some. If we could feed a jelly bean to our dog and see her temporarily turn into an umbrella in a rainstorm, wed never need a real umbrella again. Alas, the boys pet is merely a blob, so it should be able to morph into whatever he may need. No dogbrella for us.
A Boy and His Blob employed some genius ways to get through obstacles with those beans. Need to ascend to a higher platform? A licorice jelly bean makes him a ladder. Need protecting from falling dangers? The vanilla jelly bean brings on a blob umbrella. There are more that we could name, but we want you to find them for yourselves by playing the game; its one of the most unique and fun platformers ever.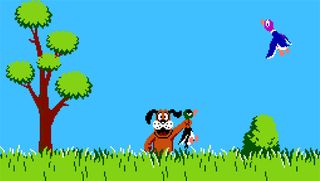 44. Duck Hunt
Two ducks fly onscreen, and we have three options: Shoot both of the ducks and be proud of ourselves, shoot one and shrug, or shoot both and watch as the biggest canine jerk in all of video games laughs at us incessantly until he can laugh no more. That was the thought process during every single game of Duck Hunt, and what seems like such a simple game was an incredibly addicting experience.
The use of the NES Zapper worked wonders for this game, for we have no idea how we would have taken those idiot ducks without it. That dog would have had his fill of laughing at our behinds, thats for sure. The Zapper put the feel of hunting right into our hands, and even if it was just pixelated ducks, we felt like we could go out and bag the real thing... until the damn dog laughed at us again. Man, hes a real turd.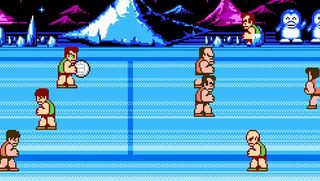 43. Super Dodge Ball
Our interest in Super Dodge Ball came primarily from the idea that wed be able to play dodgeball without being chosen last in gym class (because thats what usually happened). Once we got to playing it, we realized how much more fun we were having in Super Dodge Ball than we did while playing actual dodge ball. This is dodge ball without the bruises; its perfect!
The frantic 3-on-3 action of Super Dodge Ball, especially when playing against a friend, can lead to some great times even today. Each member of the team having hit points was a clever touch as well, making Super Dodge Ball the closest thing to a dodge-ball RPG I think well ever get. Super Dodge Ball is a crazy good time, so long as it stays on the NES: real dodge-ball isnt our cup of tea.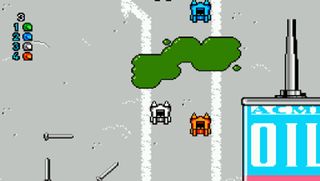 42. Micro Machines
Codemasters saw what R.C. Pro-Am did and tried their best to put their own spin on it. Their valiant effort doesnt completely overshadow Rares racer, but Micro Machines is still a fun little racer. Best of all, with this game we could play Micro Machines without leaving our little cars on the living-room floor. We get to play a fun game and stay in good graces with our parents? Awesome!
What sets Micro Machines apart, in our eyes, is its insane track selection. We could race our cars on casino gambling tables, kitchen floors where Cheerios serve as the track markers, and a workbench with nuts and screws lying about. Its like Codemasters knew that racing Micro Machines on a standard track just wasnt going to cut it and gave us these weirdo tracks instead. If anyone from Codemasters back then should read this: Thank you for these tracks. Theyre great.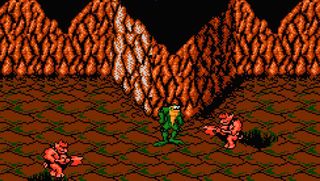 41. Battletoads
Oh, Battletoads. Though it was essentially a weird, off-brand rip-off of Teenage Mutant Ninja Turtles, it was still amazing for its time. The gameplay was awesome, the visuals were amazing, and the music was some of the best around... but that's not what you remember it for.
Battletoads is the cult favorite popular among prank callers for one reason: the difficulty. The painful, brutal difficulty could tear down even the strongest players resolve once the damn hoverbike level appeared. However, while it's true that parts of Battletoads can be difficult to the point of tears, we still had fun playing, and that's really all that matters, right?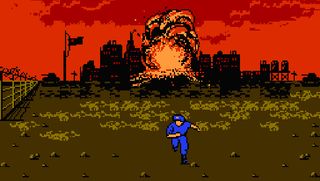 40. Rush'n Attack
Rushn Attack was the perfect game for people who couldnt handle the frustration of losing at Contra. This was a game similar to the Contra format, but much slower and more manageable for most of the game than any part of Contra was. Youre still getting the macho man shooting and stabbing his way to victory, but you could get it without as much of your eyebrows out. Its a win-win!
Set in the Cold War era (hence the name Rushn Attack... get it?), the game put us in charge of destroying an enemys secret weapon before they could use it against the world. You start with just a knife, but youll soon collect more than enough weapons to really cause some damage. Contra not your thing, even with the Konami code? Join the Rushn Attack!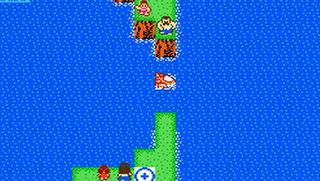 39. StarTropics
When Zelda II: The Adventure of Link released in 1988, those expecting an evolution of the original were shocked to find a completely different game. While Zelda II was still great (as youll read), it wasnt the true sequel a lot of us had hoped for. All of a sudden, StarTropics hits the NES in 1990, and everyone who wanted a true sequel to the original Zelda got the next best thing: a brand-new game in the same vein. StarTropics became an instant hit.
StarTropics was a marriage of two major Zelda mechanics: the top-down perspective of the original Zeldas dungeons and the overworld map of Zelda II. StarTropics hero, Mike Jones, would visit towns and other areas searching for clues and battling enemies in the top-down perspective, while traveling the world to other locations on the world map. It wasnt Link running around in this game, it was a kid who has a penchant for sticking bananas in his ears (seriously), but it was a natural step up from the original Zelda, and that can never be a bad thing.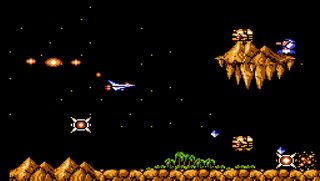 38. Gradius II
Ah, the glorious shooter: the type of game where more crap flies onto the screen at a given moment than any other genre in gaming. One of the best is Gradius II, a Japan-only game many in the west never got the chance to play in its heyday.
Gradius II took everything its equally insane predecessor did and enhanced it, giving us more ships, more firepower, and most importantly, more insane combat. It was the first in the series to introduce the boss rush level, or a level consisting of just boss fights and nothing else. Plenty of innovation made Gradius II a winner, but with American audiences not seeing an official release until the 2006 Gradius Collection for PSP, many fans of the series still havent gotten to check this out. If you can find the collection, give Gradius II a try, its totally worth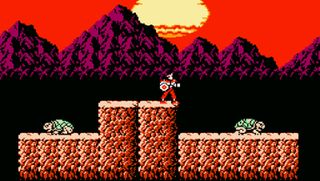 37. Rygar
The arcade version of Rygar was a standard side-scroller in the vein of Taitos Rastan and Capcoms Magic Sword. However, some folks at Tecmo must have been really inspired by Nintendos Metroid, because when a game called Rygar hit the NES it looked more like Samus adventure than the arcade romp. We have no objection, because this new Rygar is quite awesome.
The transition to a Metroidvania style game really set Rygar NES apart from its run-of-the-mill arcade counterpart, introducing an open-ended map, with areas that require items to access and permanent power-ups, giving it an action-RPG edge as well. Tecmo must have known that another action game wouldnt have worked on a home console, because this Rygar is something well never forget.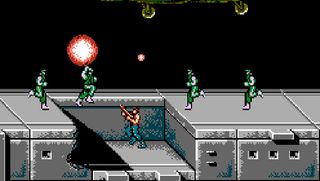 36. Super C
Super C caught a lot of people off-guard. Here we were, happily shooting our way through the original Contra, not expecting anything new for a while... then poof! Super C comes out and we have a brand-new Contra game to play. It wasnt called Super Contra here in America, nor was it called Contra II, and without the constant information drip of the Internet, how were we supposed to know without seeing it for ourselves?
Regardless of when we found out, we immediately pounced on this new Contra adventure and once again had a blast blowing up bad dudes with our crazy firepower. The NES version even sported additional stages that the arcade didnt have, as well as a new endgame with reorganized stages and a different final boss. So not only was this more Contra, it was enhanced new Contra. We saw nothing wrong with any of it.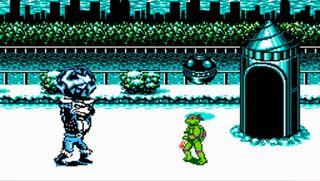 35. Teenage Mutant Ninja Turtles II: The Arcade Game
Back in 1990 there seriously wasn't anyone cooler than Leonardo, Michelangelo, Donatello, or Raphael. The Teenage Mutant Ninja Turtles were on top of the world, and their second NES game, a surprisingly faithful port of the arcade Teenage Mutant Ninja Turtles, made sure they were there to stay.
The classic beat-em-up featured crisp visuals, a radical soundtrack, and combat that holds up to this day. Fighting through popular locations and taking down classic enemies like Bebop and Rocksteady made it a must-own for any TMNT fan. Seriously, we cant think of a better feeling as a child than defeating Shredder and dancing around the living room at our victory. Which weve done. A lot. Even as adults.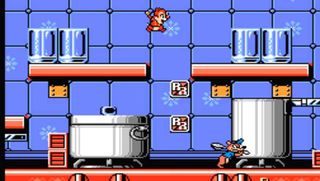 34. Chip 'n Dale Rescue Rangers
We all know the perils of playing a licensed game, but Capcom was the licensed games best friend back in the NES days. DuckTales (which well get to in a bit) was a fantastic little adventure that everyone knows, but not as many people have experienced the incredible Chip n Dale Rescue Rangers. Remember how cool the show was? The game was just as good, if not better.
Chip and Dale could not directly attack enemies; instead they had to pick up crates, apples, and other items to toss in order to thwart a foe. Also, the two chipmunks could only be damaged three times before death, adding a real layer of challenge to the game. However, we never felt like the game was overwhelming; Rescue Rangers was just challenging enough to stay interesting, making it one of the top games on the NES.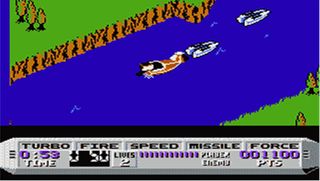 33. Cobra Triangle
Rare was one of the top western game developers on the NES, and out of all its great games, we have the most admiration for Rare-ity Cobra Triangle. This title from 1989 doesnt just hold up, it embodies everything thats beautiful about several other NES games that didnt make the list.
Youre looking at an isometric combat racing delight in the same vein as R.C. Pro-Am (which we will talk about later on), with Life Force-esque weapon/speed ability upgrades, and some of the most wildly diverse game types ever to grace an 8-bit console. Race boats, shoot enemies, engage in giant boss battles, mine detonations, rescue missions, and music by the celebrated David Wise? Cobra Triangle is 200 kilobytes of pure longevity.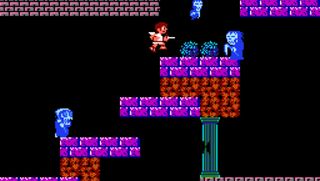 32. Kid Icarus
We cant tell you how happy we are about Pits career resurgence. Until Super Smash Bros. Brawl in 2008, the young angel hadnt been heard from since his minor 1991 Game Boy sequel, and considering how awesome the original NES game is, his being continually overshadowed was a damn travesty. Now hes started in his own equally good 3DS game, but every once in a while we still go back, collect hearts, and defeat the dastardly eggplant wizards in the original game. We cant get enough.
Kid Icarus eschewed some pretty big platforming rules of the day, the biggest of which being the lack of wall boundaries. If your path was seemingly blocked, walk offscreen and watch Pit appear on the other side. The original non-super Mario Bros. had that same feature, but seeing it in a platformer like this took some getting used to. Welcome back to the big time, Pit, but well never stop playing your first adventure.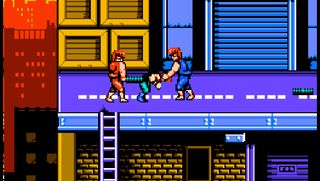 31. Double Dragon II: The Revenge
Double Dragon II may be the first time a game has ever made us feel a real sense of loss and grief. After fighting through legions of gang members to save Marian in the first game, the second one begins with her getting shot dead right in front of us. After all of that work, she just eats it?! Its not Aerith getting a Masamune to the gut, but that didnt make us any less upset.
Even if that plot twist hadnt happened, Double Dragon II exceeds its predecessor in every possible way. New moves in combat, a new and better control scheme, and the addition of two-player co-op allowed us to kick butt in new and exciting ways, this time with a friend. Double Dragon II pulled us in with a crazy story twist, but it offered enough fresh ideas to make exacting The Revenge worth it.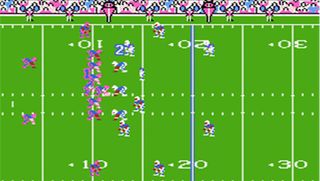 30. Tecmo Super Bowl
Not many sports games from the NES are still actively played to this day. In fact, Tecmo Super Bowl might be the only one. While other sports games struggled to create an authentic experience with two buttons, Tecmo made it work, and created a sports game that's simple and easy to learn. This simplicity made Tecmo Super Bowl a household name; mention it to anyone and the first thing youll probably hear is READY, DOWN, HUTHUTHUTHUTHUTHUTHUT!
The simplistic art style and audio worked well together to create a minimalist interface that didn't get in the way of the game. The only time things ever really broke away into something more complicated was during the cutscenes, which showed the game's big plays with awesome pixel art, but those were so awesome that we don't think anyone minded the sudden change of direction. Tecmo Super Bowl scored big for NES fans, leaving a legacy that lives on today.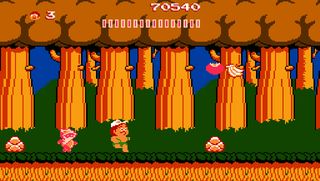 29. Adventure Island
Like many NES games, the plot of Adventure Island revolves around the protagonist trying to save his girlfriend. The rotund Master Higgins' significant other was whisked away by King Quiller, and it's up to him to navigate levels filled with enemies, traps, and other pitfalls. Same old story, but it made for a very cool game.
Though it looks and sounds fine, it's really the gameplay that makes Adventure Island stand out. Many NES games were difficult because they were simply bad, but Adventure Island was difficult by design, with challenging levels that never felt unfair. That approach made us appreciate Adventure Island more, and even now its worth a visit.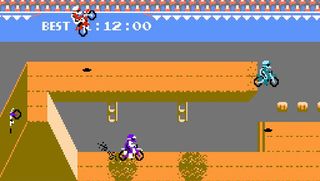 28. Excitebike
The Nintendo Entertainment System wasn't home to a ton of popular racing games, but Excitebike is one most players remember fondly. Many underestimated the game for its simple graphics and small number of tracks, but Excitebike was about more than going fast. Balance was the name of the game, as correcting your bike's position following jumps or after changing lanes meant the difference between winning and losing.
Speed did play a factor, as you were trying for the best time in a trial, but maintaining that balance was key to scoring a victory. It was an interesting way to approach a racing game back in the NES days, a small nod to realism at a time when nothing in games looked real. Excitebike is still worth playing on the NES or 3DS, so load it up and get jumping.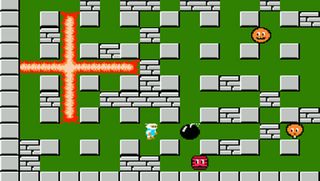 27. Bomberman
Years after playing Bomberman for the first time, were still not entirely sure what the hell is going on. A man dressed in white is trying to demolish his way through a handful of areas with giant bombs as living balloons, onions, and other strange enemies stand in his way. Its not something we can easily explain, but back in those days it didnt matter; Bomberman is a really fun romp of destruction, and thats why we like it so much.
The coolest part of Bomberman was getting as many power-ups as we could and setting off massive chain reactions that filled the entire screen with fire. The worst part of Bomberman was preparing that chain reaction, realizing that we stopped somewhere where we couldnt get out of the line of fire, and then waiting for our inevitable death. It happened a lot, but it was still cool to watch all of the bombs go off.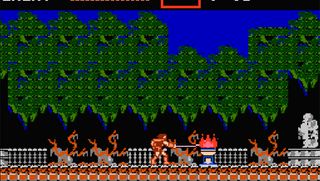 26. Castlevania
Most games in the NES days set you on an obvious path, placing enemies and obstacles in such a way that you could easily find a pattern and exploit it for things like speed runs and no-death playthroughs. The minds behind Castlevania must have figured this out, because this game takes that conventional wisdom and throws it right in the toilet. If you think youre going to waltz your way to victory, youre dead.
Simon Belmonts first battle against Dracula is a classic, sending us through an entire castle filled with skeletons, bats, mummies, and even Frankensteins Monster (who knew Dracula and Frank were friends?). The game challenged every one of our platforming skills, sending wave after wave of craziness at us with no end in sight. We should hate Castlevania for all of this nonsense, but its what makes the same so good. We love this graveyard smash.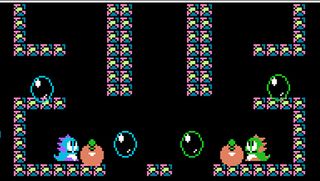 25. Bubble Bobble
Compared to many other early platformers, Bubble Bobble was ahead of its time. The arcade port featured two dragons, Bub and Bob, trying to save their girlfriends from monsters. In order to do so, they needed to navigate over 100 levels, capturing enemies in bubbles, as the name sort of suggests. These two cute little dragons set our hearts ablaze the moment we laid eyes on them, and Bubble Bobble is definitely a game we love playing over and over again.
The game featured multiplayer support, addictive gameplay, and even the ability to unlock a different ending depending on how well you played. If it's not the first game to do that, it's certainly among the first. Earning that best ending was a daunting task, but watching it gave us a real sense of pride, one that only Bubble Bobble could (at the time) make possible.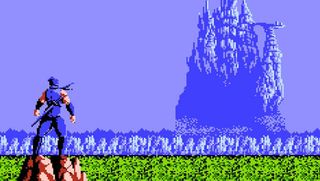 24. Ninja Gaiden
Ryu Hayabusa should be as popular as Mario and Link and the rest of the NES generations mascots, but for some reason he hasnt reached that level of stardom. Perhaps its because his games took a more serious tone than the big Nintendo games, but we think we have a better reason: Its because a majority of the people who finished Super Mario Bros. and The Legend of Zelda with no problem couldnt get past the third level of Ninja Gaiden without throwing a controller.
The original Ninja Gaiden is notoriously hard, but even the devilish difficulty couldnt deter us from how awesome it was. Hayabusa is an adept ninja, flying across the screen and slicing his way through enemies with ease. We died a lot, we cursed a lot more, but we loved playing through Ninja Gaiden back in the good old days... well, as far through it as we could without going insane.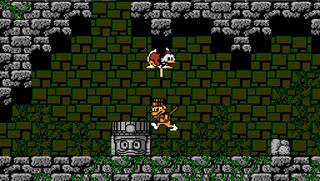 23. DuckTales
Looking at games like Bugs Bunnys Crazy Castle and even Disneys own Mickey Mousecapade, the 8-bit era was none too kind to animated licenses. Not until this relic from the Disney Afternoon fell into the hands of Capcom in 1989 had any home console done justice to cartoons. The characters in DuckTales not only looked like their TV counterparts, so did the enemies created specifically for the game, making for one of the most authentic pieces of interactive animation the world has ever known.
With its nonlinear approach to sprawling levels, its imaginative use of established characters, unforgettable music, hidden secrets, and multiple endings, DuckTales defies as many expectations today as it did 25 years ago. Remember: This is a game based on a TV show! Take a look at the rest of this list and see how many other games can boast that.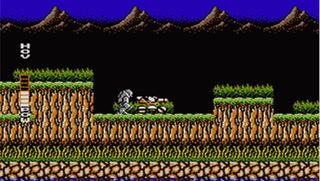 22. Blaster Master
Though we wish Blaster Master kept its Japanese name when it was translated for US audiences (Super Planetary War Records: Metafight), the game still holds a place in our hearts for providing some awesome run-and-gun action. The game was praised for its smooth play control and fantastic level design, which was well ahead of its time when the game released in 1988.
It also looked good, either when in side-scroller or top-down mode, though the lack of passwords or save features made this otherwise stunning game simply too difficult for many.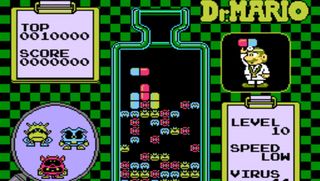 21. Dr. Mario
Color-matching puzzle games are a timeless genre, and since it premiered over 20 years ago, Dr. Mario remains one of the most celebrated of the genre. While it may not be as deep as some of its counterparts, it has more than enough charm to be considered a classic.
After years of jumping on turtles, Mario got his MD and fought the common cold the only way he knew how: throwing pills of matching colors at viruses. The doc's vibrant colors, habit-forming gameplay, and infectious music made it a must-own title that crossed generations. It's been remade many times, but the core gameplay of the original remains intact no matter the console.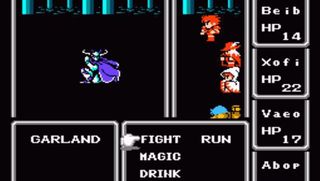 20. Final Fantasy
Dragon Warrior put RPGs into the mainstream, introducing the populace to experience points and dungeon crawling, but it only took the genre so far. It wasn't until rival developer Squaresoft released Final Fantasy that storytelling in games reached new heights.
The original Final Fantasy started with the predictable band of heroes saving the princess, but it then expanded into a much bigger story on a scope not seen before. Boasting some of the best graphics and music on the system, the first Final Fantasy introduced many of the trappings that still exist in the series. Despite some rough edges, you see much of what made people love the series to this day.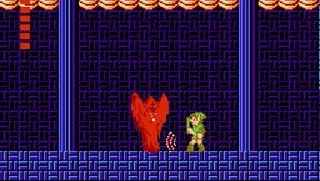 19. Zelda II: The Adventure of Link
We expect some design changes when a games sequel is launched, but we never thought wed see the drastic changes made to Zelda between the original and Zelda II. The first game seemed too good to mess with, a perfect blend of adventure and combat that kept us coming back, but Zelda II took a more RPG approach with big world maps and semi-random monster encounters. While it wasnt the same Zelda as before, we still had a blast playing it.
All of these changes brought a much higher difficulty level to Zelda II, making it one of the hardest games on the system. We know plenty of people who have yet to see Zelda IIs credits... and some of them work in this office. However, weve all been able to appreciate Zelda IIs different take on the series, one that definitely makes it stand out from the others. Oh, and I AM ERROR. We all love Error.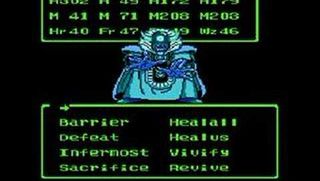 18. Dragon Warrior III
Dragon Quest/Dragon Warrior got its start on the NES and went from being a Japanese oddity inspired by Wizardry to being one of the most popular franchises on Earth. Developer Enix pulled it off by making an RPG with all the trappings of the more hardcore PC games, but made it accessible to almost anyone.
Why'd we pick DW3 out of all the entries that came to the US? Because even if its plot was fairly predictable, its job system was so dense, rewarding, and easy to understand that it set the standard for future JRPGs and still influences games to this day. If you have a NES and 100 free hours, be sure to check this one out.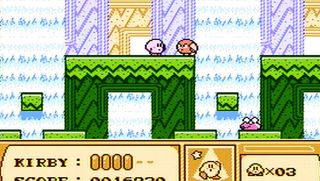 17. Kirby's Adventure
Though the pink puffball is more famous for his starring roles in portable games, Kirby made a real splash with his console debut. Taking the concepts created in the first Dream Land game, Adventure expanded on them in great detail, including introducing Kirby's now-famous ability to copy his enemies powers.
A late-era NES game that featured high production values, Adventure had the same level of platforming excellence Kirby was known for on the Game Boy. Now available as a 3D Classic on the 3DS, those who download it will see Kirby's Adventure still holds up in this modern era.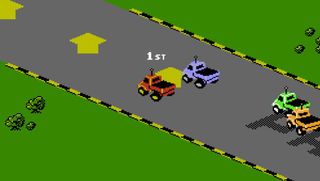 16. R.C. Pro-Am
Think of all the things that make Super Mario Kart great: a variety of tracks with a ton of obstacles to avoid, power-ups and weapons that can be used to slow opponents down or speed ourselves up, and a level of competition that can intensify in the heat of a race. Every single one of those things can be attributed to R.C. Pro-Am, which set the bar for arcade racing way back in 1988.
One of the first commercial NES successes for the development house called Rare, R.C. Pro-Am put us on a track with four radio-controlled slot cars and tasked us with placing in the top three to advance. We had to avoid oil slicks, puddles, and other obstacles, all while being wary of possible missile attacks from other cars. We still remember racing our way through each track, laughing with every victory and cursing with every defeat. Next time you boot up the most recent Mario Kart, remember R.C. Pro-Am fondly; without it, arcade racing may not have been the same.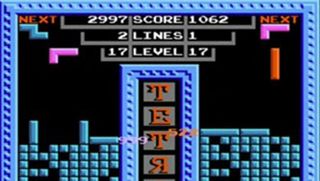 15. Tetris (Tengen edition)
We dont really have to explain why this game is so great, do we? If youve been playing video games for any length of time, chances are you know about Tetris and its shape-rotating, line-breaking awesomeness. However, theres something about the Tengen edition of Tetris that makes it better than even the official Nintendo-licensed version... if you were lucky enough to purchase it when it was briefly available.
Yes, due to licensing issues between Atari (Tengens owner) and Nintendo, this version of Tetris only saw retail shelves for four weeks before being recalled and destroyed. Its a shame too, because this version had a two-player simultaneous mode that Nintendos version lacked, as well as sharper gameplay and better all-around presentation. The only thing the Nintendo version had over it was the musical ending with Mario and crew... and that doesnt do a whole lot for us. If youre lucky enough to own this rare gem, treasure it; its the far superior NES Tetris experience.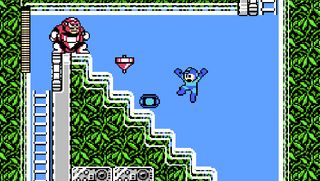 14. Mega Man 3
Mega Man 2 gets all the glory for being the game to put the Blue Bomber on the map, but theres a lot of people who think Mega Man 3 is the superior game. They cite better stages, better bosses, the introduction of Proto Man, and a better soundtrack as reasons for why everyone who hasnt played a Mega Man game should play MM3 first instead of MM2. We disagree with MM3 being better, but we do agree that its still an awesome Mega Man game.
The stages in MM3 do have a higher range of difficulty than the previous games; Snake Mans stage in particular still gives us nightmares. We also love the soundtrack here, with Top Man, Shadow Man, and Snake Mans themes being major highlights. Where we start doubting is the boss selection: Theres no way a doofus like Top Man, cool music and all, is superior to any of the robot masters in MM2. While it may not surpass the game before it, Mega Man 3 is still a must-play.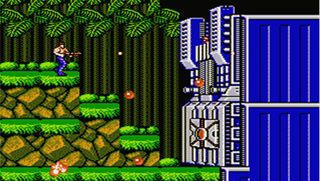 13. Contra
The NES version of Contra might not have been as good as the arcade iteration, but it was still a fine game in its own right. Running through themed levels and blasting apart bad guys had never been more fun, and the game's harsh (but fair!) difficulty made it a memorable experience.
It was also one of the earliest games to use the Konami Code, giving you 30 lives for memorizing the inputs. With a game this hard, those 30 lives were a necessity, too, so if it's ingrained into your brain it's likely because of Contra.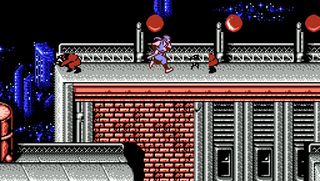 12. Ninja Gaiden II: The Dark Sword of Chaos
The second Ninja Gaiden game improved over the original in just about every way, while managing to maintain the same dark vibe the first conveyed. You still slashed and dashed as Ryu, but you did it with slicker graphics, better sound, and stronger controls.
Even more important, however, was the improved gameplay. Ryu could clone himself to fight larger battles, and more easily climb objects than he could in the past. New power-ups joined many of the same ones from the original, too, creating a more robust experience.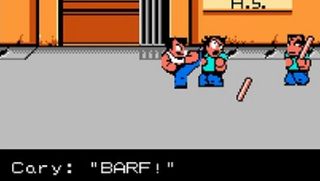 11. River City Ransom
Games like Double Dragon, Ghosts 'n Goblins, and The Legend of Kage are memorable, but they didn't capture our hearts in the way Technos superdeformed beat-'em-up did. River City Ransom took the fairly predictable concept of high-school boys saving their girlfriend to places we'd never before seen.
With an open world, nonlinear setting, an economy and RPG elements, RCR was incredibly ahead of its time. As you build up your characters skills and powers, you end up with a level of personal investment almost unheard of in NES games. Still inspiring brawlers to this day, 8-bit punching doesn't get much better than River City Ransom. *BARF*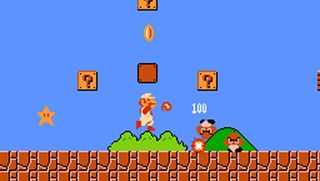 10. Super Mario Bros.
This is the one, the patriarch, the trendsetter. Once this game was thrust upon the world in 1985, the video game industry was destined for greatness. Everyone knows Super Mario Bros.: running to the right, jumping on walking mushrooms and kamikaze turtles, and trying to save the princess thats always in another castle.
If the game is so important, youre thinking, then why isnt it number one? Simple: This isnt a list of the most important games of all time, this is a list of the best games on the NES. While this will always hold a big place in our hearts, there are more fun (and more sophisticated) games to play on the system. Trust us, the next nine are worthy.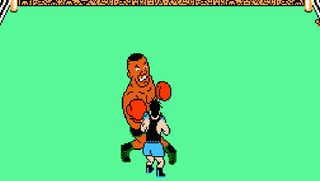 9. Mike Tyson's Punch-Out!!
Nintendo has never been synonymous with sports game (Ken Griffey Jr. notwithstanding), but the publisher certainly made its mark on boxing with the Punch-Out!! series. The secret to that success? Disguising a brilliant puzzle game as a sports game.
As Little Mac slowly climbed the ranks of boxing's elite, he faced ethnically diverse enemies like King Hippo and Bald Bull, each with their own tells and timing that needed to be mastered. Once you clocked their patterns it was just a matter of time till you stored up enough stars and knocked them to the mat. Even the seemingly unbeatable Iron Mike could be taken down, though that incredible challenge was a badge of honor for any player who could actually defeat the baddest man on the planet.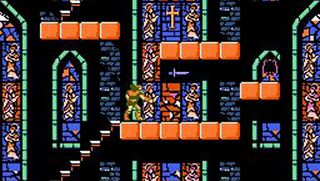 8. Castlevania III: Dracula's Curse
The original Castlevania was a great (if punishingly difficult) platformer from early in the NES's lifetime, while Castlevania II: Simons Quest focused more on exploration and RPG elements, but stretched the gameplay too thin. Castlevania III returned to the originals platforming roots, but featured a surprisingly open number of options.
Dracula's Curse might have been a return to form, but it also shook things up with branching paths that demanded replaying, something we did happily. The third game took the series to new heights, and defined many of the concepts used in future games.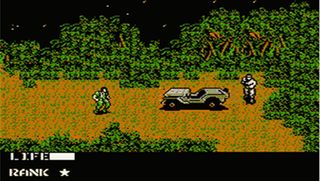 7. Metal Gear
Like several entries on this list, time hasn't been all that kind to the first entry in this famous series, but it remains at the top of design for its time. One of the first games to popularize stealth and sneaking, Metal Gear was far more nuanced than most of us were used to.
Designed by series mastermind Hideo Kojima, the plot involved Solid Snake breaking into Outer Heaven to confront a group of mercenaries who stole the dangerous Metal Gear prototype, a bipedal nuclear tank. An early example of Kojima's focus on gameplay and storytelling, Metal Gear is more than a historical footnote; it's a damn fun game.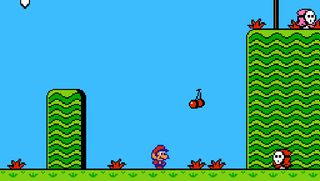 6. Super Mario Bros. 2
These days every sequel is just a gradual improvement on the last game, but back in the 8-bit days it seemed like every follow-up was attempting to be totally different from the original. Super Mario Bros. 2 changed so much about the classic Mario formula, and yet it still managed to be an unforgettable side-scroller on its own terms.
Originally a very non-Mario game reskinned, the colorful world and gameplay were still inviting even though the world had changed. SMB2 had more engaging enemies and bosses, a killer soundtrack, and a twist ending that was unheard of at the time. Maybe it wasn't what players expected from a sequel, but everyone who played it got over that real fast.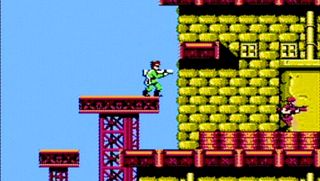 5. Bionic Commando
Loosely based on an arcade game of the same name, Bionic Commando is another Capcom classic of many that dominated the NES. A side-scroller with an interesting hook, Bionic Commando is more about exploration and combat than running left to right. And despite being a platformer, your jumping is ingeniously replaced with swinging and pulling yourself around with a grapple arm.
Tasked with saving Super Joe, the mechanically enhanced Ladd Spencer takes on the Badds to dash their hopes of world domination. Though remade as Bionic Commando Rearmed a few years ago, the next-gen paint job only made the iconic gameplay more impressive.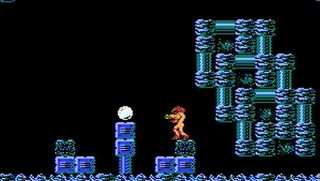 4. Metroid
Despite later versions improving on it exponentially, the original Metroid was fantastic for its time. Sure, its gameplay feels a little clunky in a post-Super Metroid world, but out of all the games that hit the NES, few were as uniquely engrossing as this first game.
Introducing Samus, one of the few female leads in gaming, the desolate sci-fi setting and open-ended gameplay were a revelation. Collecting items, exploring every corner of the map, and slowly realizing just how dense the world was kept us coming back to the NES (and our password sheet) over and over again.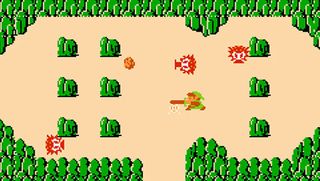 3. The Legend of Zelda
There's little more praise to heap onto Legend of Zelda that hasn't already been heaped onto it. Its mix of complexity, open-world design, and timeless graphics make it an adventure for the ages.
Taking the dungeon-exploration trappings and item collection that was already becoming popular in RPGs but making it more inclusive than ever, Zelda introduced players to a world bigger than many thought possible on the system. The gameplay and fantastical setting work just as well now as it did then, and only ranks slightly lower on this list because later 2D Zeldas perfected the formula, while later sequels of our first two entries basically never topped them...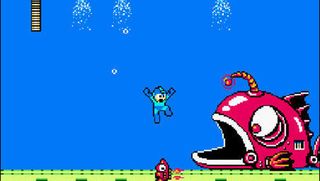 2. Mega Man 2
Theres no doubt the Mega Man franchise hasnt shined brighter that it did on the NES, and Mega Man 2 is the pinnacle of those 8-bit years. Theres barely anything to complain about: The controls are dead-on, the level designs are immensely distinct, and the glorious music has drilled its way into our collective hearts. To shun Mega Man 2 is to deny everything that makes games fun.
But why honor this Mega Man over all the rest? None of the other games get as close to perfection as this one does. The other NES entries have at least one or two minor issues that cant be ignored. Here, every boss design is amazing, the challenge is just right, and Mega Man has just enough weapons without cluttering the experience. Capcom has tried to recapture what made Mega Man 2 great, but we have a feeling it will remain forever unmatched.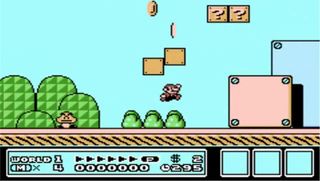 1. Super Mario Bros. 3
The original Super Mario Bros. might be the game that the world associates with the Nintendo Entertainment System, but while it defined the platformer genre that dominated 8-bit gaming, it didn't perfect it. Super Mario 3 took everything you loved about 2D side-scrollers and expanded on it with new abilities, stages, and genre conventions that developers still use today.
Not only was the ability to fly revolutionary from a gameplay and level-design perspective, SMB3 has a laundry list of little touches and secrets that make it unforgettable. Few can forget the first time they saw Dry Bones reassemble itself, or when an angry sun left the background and chased you with deadly intent. With power-ups, enemies, music, and graphics that are just as memorable now as then, no other game is more deserving of being named the best NES game of all time.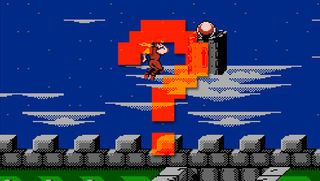 Did we make any NES-takes?
These are the games that hardcore fans have adored for years and new gamers should immediately drop everything to play at least once. Is there a game that you didn't see on here? Tell us your favorite NES games in the comments below.
For more of GamesRadar's Best Week Ever, check out the top 50 SNES games of all time, as well as the top 50 Wii games ever made.