If you're upgrading from to the 4K-ready Xbox One X here the guide you need to easy as possible to switch consoles.
This setup guide should get you up to speed with the basics. You can move most of your existing content over using a hard drive, but if you want to enjoy true 4K gaming right from the start, you'll want to get your updates downloaded ahead of time – once you have everything transferred, you'll be able to start playing instantly.
Read on to find out how to make your transition that little bit easier...
1. Back up your settings
Veteran Xbox One users will be able to back up their existing Xbox One custom console settings onto an external USB drive. This can be done in Settings, System, and then 'Backup & Transfer'. When you're ready to move to the Xbox One X, connect the device and apply the settings during the initial setup process.
2. Prepare for 4K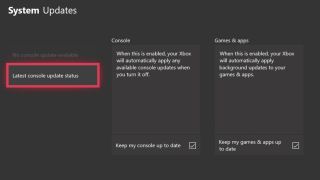 These 4K game patches and downloads are pretty insane. The download size for Forza Motorsport 7, for example, was 100GB. Try and get ahead of any launch day disappointments by downloading this content in advance – go to Settings, System and look for 'Updates'. You can later transfer these via USB or over your home network.
3 Network transfer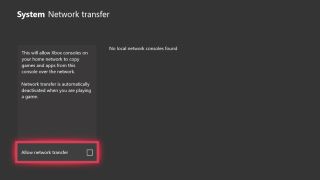 Should you have your Xbox One set up at home and connected to your secure home network, you'll actually be able to copy your games and apps directly between the systems. This feature can be activated in Settings, System, and then 'Backup & Transfer'.
4. Calibrate your TV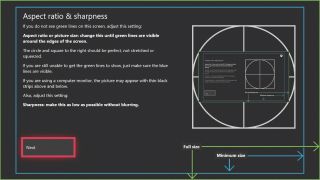 Playing games on Xbox One X in 4K is great and all, but if you don't set your TV up right, the picture quality will suffer, particularly when dealing with HDR- enhanced games. Go into Display & Sound in your Xbox Settings and you'll find the option to calibrate your TV under the Video Output menu.
5. Go back through your library
With over 100 Xbox One X games receiving enhanced 4K updates, it's time to consult your library and work out which ones need to be given another chance. Xbox One exclusives, such as Halo 5: Guardians and Quantum Break, are great shouts, but keep any eye out for any third-party surprises.
6 Make sure you have a 'HDMI High Speed' cable for 4K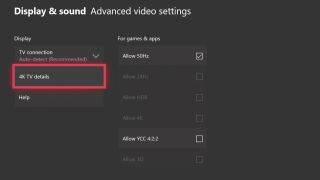 To get the most out of your Xbox One X, particularly through a 4K TV, you'll want to ensure you have the right cables. Don't be fooled by specifically branded '4K HDMI' or '2.0 HDMI' cables, and just ensure that yours is 'HDMI High Speed' branded.