The Xbox Series X is coming. Prepare yourself. That 'Holiday 2020' release date is creeping ever closer, and it now feels even more real thanks to a slew of upcoming Xbox Series X games announced as part of the new monthly Xbox 20/20 events. Some the standouts were a brief but beautiful look at Assassin's Creed Valhalla in action, the H.R. Giger inspired Scorn, and Medium, which looks the Silent Hill reboot Konami just won't give us. 
The event also highlighted the importance of Xbox Series X Smart Delivery games which will let you play once, but play on both Xbox One and Xbox Series X. 
Fans will have to wait until July to see big first-party games in action.
Microsoft has spent the better part of six months talking up the sheer strength of its next-gen console, from 12 teraflops of GPU power to SSD-backed loading times, as well as big-picture features like backwards compatibility and cloud support. We've heard every buzzword there is, from ray-tracing to instant-resume, and each update brings yet more tantalizing details. Microsoft has been dropping reveal after reveal in the leadup to spring, and while we're still waiting on clarification and more details for several features, there's already a lot to pick through. And while there have been bumps along the road - namely the possibility of an Xbox Series X delay thanks to coronavirus and news that E3 2020 has been cancelled - we're still hyped after all the information Microsoft has shared recently.
"Xbox Series X is our fastest, most powerful console ever, designed for a console generation that has you at its center. This means a high-fidelity gaming experience enclosed in a quiet and bold design, with the ability to discover thousands of games across four generations, all with more playing and less waiting," says the Microsoft blog post.
Straight from Phil Spencer
(Image credit: Microsoft)
"Whether it's empowering amazing creators at our 15 Xbox Game Studios, fueling game discovery with Xbox Game Pass, or expanding what and where you can play with Project xCloud, Team Xbox stands for frictionless pathways between players and the best experiences our remarkable art form has to offer. Xbox Series X represents that same commitment for players who want immediate immersion in games that also look and feel better than ever."
Competing directly with the PS5, Microsoft's obelisk console looks set to be quite the beast, and should offer some exciting exclusive games too. Halo Infinite has been confirmed as a launch game and one of the highly anticipated Xbox Series X games, so Microsoft looks to be coming out of the gate strong for the console's launch period, especially since we still have no idea what the PS5 launch games could be during the same holiday season. Below, you'll find everything you need to know about the next-gen follow-up to Xbox One, including details about the Xbox Series X price, release date, and more.
What is Xbox Series X?
What is Xbox Series X?
Read more
The next Xbox, formerly Xbox Project Scarlett, is Xbox Series X, and Microsoft is calling it the future of gaming. Built around powerful new hardware from AMD, including its new Navi graphics architecture and a Zen 2 CPU, the Series X is designed to minimize (or completely eliminate) load times and get you into games as quickly as possible. In the announcement reel, Microsoft employees threw out some pretty baller numbers: four times more powerful than the current most powerful console on the planet, the Xbox One X, four times better performance than the current generation in terms of load times, and the biggest generational leap in Microsoft's console history.
As for the actual Xbox Series X specs, the sizzle also promised 120 FPS, 8K, and ray tracing supported by dedicated hardware. In fact, one Microsoft employee promised "frame rates we've never seen before," though that's surely just on consoles and not accounting for modern PC hardware. The latest blog post from Microsoft, outlines that the Xbox Series X will be "the most powerful console ever", powered by AMD's latest Zen 2 and RDNA 2 architectures. It will deliver "four times the processing power of an Xbox One", and will enable developers to leverage 12 teraflops of GPU processing, aided by variable rate shading (VRS) technology, which should result in more stable frame rates and higher resolutions for games. There will also be support for DirectX raytracing, which will mean your games are imbued with "true-to-life lighting, accurate reflections and realistic acoustics in real time". 
But, most importantly for us gamers, "the next-console generation will be definted by more playing and less waiting", says Microsoft. Thanks to a new SSD, game worlds can be "larger, more dynamic and load in a flash". There's a new Quick Resume feature too, which allows you to suspend multiple games at once. 
Dynamic Latency Input (DLI) is also coming to optimise latency, starting with the Xbox Wireless Controller, which will make sure that input is synchronised immediately with what's displayed, making controls even more precise and responsive. HDMI 2.1 support is coming too, which introduces even more latency-reducing technology too. 
Smart Delivery is super exciting too, and means you're getting the best version of the game possible without having to pay for the Xbox Series X version. Basically, if you buy a game on the Xbox One, you will also be able to play on Xbox Series X - including Halo Infinite.
Yes, Microsoft announced that Halo Infinite would be launching alongside Xbox Series X, and showed a brand new, lengthy trailer. Master Chief, afloat in space and unconscious in his armor, is revived by the captain of a small space vessel who was seemingly adrift himself, before revealing the devastating aftermath of the most recent conflict. The footage looked exceptional, especially some of the textures on Chief's hands, and refracted light and gathering shadows flashed some of the potential of a console packing dedicated raytracing hardware.
Xbox Series X release date
When is the Xbox Series X release date?
The Xbox Series X release date is some time in 'Holiday 2020'. Launching at the end of the year positions Microsoft to grab some prime holiday dollars, and opens up some intriguing possibilities since a number of triple-A franchises all launch around Christmas.
What is Project xCloud?
What is Project xCloud?
Project xCloud is the streaming platform that originally debuted back in March. Xbox boss Phil Spencer says the service would enable you to transform an Xbox console into an xCloud server (as well as using actual servers), streaming games and media to connected devices. How robust this will be against, say, the Google Stadia initiative remains to be seen, but Microsoft definitely looks committed to leveraging its massive infrastructure and resources towards allowing gamers to play where they want, with who they want. 
Xbox Series X cost
How much will the Xbox Series X cost?
Here's where things get a bit interesting, because although we don't have any official details on what the Xbox Series X price will be, it's going to be quite the contentious subject - especially if we're looking at a family of consoles. 
The original announcement of the Xbox One price was one of the first mistakes Microsoft made with the positioning of the console. At launch, you could only buy it with a 500GB hard drive, one controller and a pre-bundled Kinect sensor for a whopping $499 / £429. It wasn't until June 2014, more than six months after the original launch, that Microsoft released a new Xbox One configuration that removed the Kinect from the box and reduced the cost to $399 / £349, matching the launch price of the PS4. 
As the Xbox Series X and PS5 launch around the same time, Microsoft is going to have to be careful not to repeat its past mistakes. But considering that the Xbox One X is a much better console than the PS4 Pro, and therefore costs more (Xbox One X is $499 / £449 compared to the PS4 Pro's $399 / £349), it could be that the Xbox Series X costs more because of its internal components. However, if both consoles are packing similar specs, it's going to be an interesting discussion. 
If rumour has it though, there could even be three Xbox Series X SKUs available at launch, which will make the pricing chat even more intriguing.
Xbox Series X size
Xbox Series X size - How big is the new console?
Fridge for scale. #PowerYourDreams pic.twitter.com/2n4OEUKXUzMarch 16, 2020
Microsoft has released the above cheeky Twitter post that might seem very silly, but actually gives us a great idea of how large the Xbox Series X size will be - and it's really rather dinky. Using a fridge for scale, there's quite the difference between that chilly monolith and Xbox's new console, which will measure up at 151x151x303mm when it arrives later this year. 
Xbox Series X backwards compatibility
Xbox Series X backwards compatibility
Xbox Series X is going completely backwards compatible. According to the Microsoft blog post, a section on Xbox Series X backwards compatibility reads:
"Our commitment to compatibility means existing Xbox One games, including backward-compatible Xbox 360 and original Xbox games, look and play better than ever before. Your favorite games, including titles in Xbox Game Pass, benefit from steadier framerates, faster load times and improved resolution and visual fidelity – all with no developer work required. Your Xbox One gaming accessories also come forward with you."
Plus, with Xbox Series X's Smart Delivery feature, for any game that supports the tech, if you buy it on Xbox One, you can then get the Xbox Series X version for free. 
"This technology is available for all developers and publishers, and they can choose to use it for titles that will be released on Xbox One first and come to Xbox Series X later". 
Cyberpunk 2077 has already confirmed that it will take advantage of Smart Delivery. 
Xbox Series X loading times
Xbox Series X loading times - How long will we be waiting for games?
Interestingly, Microsoft has released the above video to showcase the kind of Xbox Series X loading times we should expect. Using State of Decay 2 on the Xbox One X and Xbox Series X side by side, the Xbox Series X loadsing the game in 11 seconds, 40 seconds faster than the Xbox One X, which takes an entire minute to load the game... not the best ad for the Xbox One X. 
However, the trailer is quick to note that the on-screen tech demo "does not represent gameplay optimised for Xbox Series X", but is rather a demo for a "backward compatible Xbox title to demonstrate load time technology". 
Xbox Series X controller
Xbox Series X controller - What does it look like?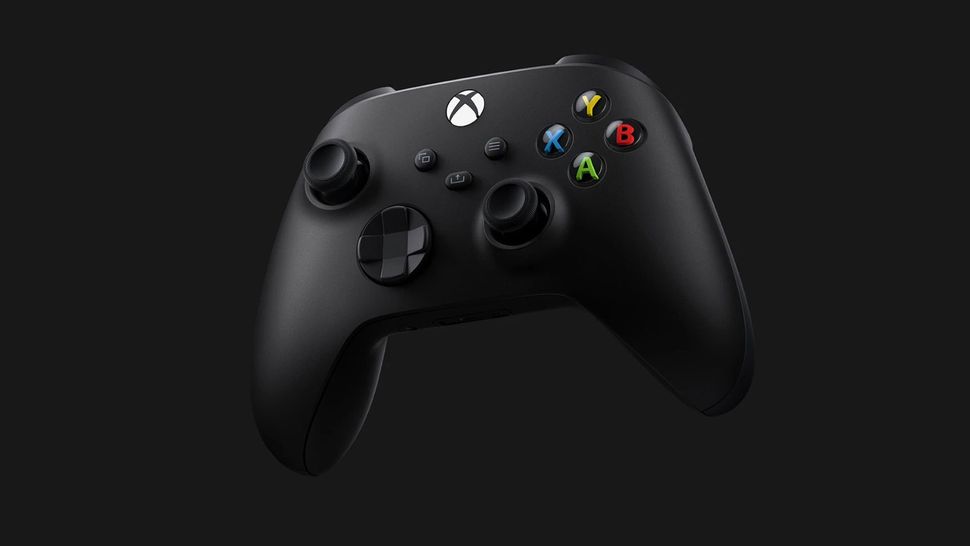 We finally have a proper look at the Xbox Series X controller, and it's rather - reassuringly - familiar. You can take a look at it above, but here are the biggest takeaways in quick, bullet-point form:
New D-Pad with slightly deeper dish, and finely tuned angles to give you more leverage with less movement
Bluetooth Low Energy connectivity for pairing with more devices, including PC, Android and iOS
USB-C port for charging
Share button
Tactile dot pattern on the triggers and bumpers
Matte finish on D-Pad, bumpers and triggers
Still uses batteries
Xbox Series X memory cards
Xbox Series X memory cards - What's up with that?
Don't panic, the world of memory cards for your saves is looooong gone, but there's a brand new feature / accessory for the Xbox Series X that's putting a new spin on the idea of memory cards. The Xbox Series X Storage Expansion Card was announced as part of the Xbox Series X tech unveiling, and "provides additional game storage at peak speed and performance by replicating the console's internal custom SSD experience. The 1TB card is inserted directly into the back of the console via the dedicated storage expansion port." No word on price yet, but it'll be the best way to boost the Xbox Series X internal storage for more games. 
Xbox Series X VR
Does Xbox Series X have VR?
Microsoft has an interesting relationship with virtual reality. On the PC side, its Windows Mixed Reality initiative has found moderate success, featuring a broad variety of lightweight VR headsets and offering an expansive library of games and experiences. On the console tip, however, news has been less positive - at last year's E3, Microsoft's CMO for gaming told Gameindustry.biz that the company "doesn't have any plans specific to Xbox consoles in virtual reality or mixed reality."
However, all hope is not lost. A newly discovered patent seems to suggest that Microsoft is working on a VR headset along with motion controllers, a stylus, and fully fledged boundary mat which can turn your living room into its very own digital playground. With the continuing success of Playstation VR, which currently boasts the most sales of any high end VR headset, Microsoft may well still have an appetite to dip its toes into the virtual pool. 
Xbox Series X ports
Xbox Series X ports
There's been a lot of chatter about the Xbox Series X ports. You know those little connections on the back (or front, or side) of the new console, and what connectivity it'll bring with it this Holiday season. At CES 2020, AMD showed off a shot of the Xbox Series X which features two HDMI ports, two USB-C ports, and an S/PDIF port. However, it turned out that it was just a render, and AMD was forced to admit that it  "does not accurately represent the design or features of the upcoming console".
But then, a report emerged from noted industry insider Thurrot.com, which purports to know the truth about the Xbox Series X ports, which apparently include two USB-A ports, a single HDMI port, optical audio and the usual power port. Take a look below:
Xbox Series X reportedly has (in the back) two USB-A ports (SuperSpeed), ethernet, single HDMI port, optical audio, and a power connection. USB-A port on the front as well https://t.co/ZRtzAfPpcWas a reminder, the ports shown at AMD CES yesterday were not official pic.twitter.com/XRwoxBxRogJanuary 7, 2020
But then, an image appeared! It's unclear at this point where the images have emerged from, but they clearly show a real life Xbox Series X from the front and back, revealing the console's various ports. Check them out:
@IdleSloth1984 @blueisviolet @XcloudTimdog pic.twitter.com/qmVlhTTaqiJanuary 22, 2020
The images clearly show a power port, ethernet, two USB ports, optical audio, and an HDMI port on the rear, along with a strange square port that is just for the prototype as it's for diagnostic reporting - as confirmed by Thurrott.
Over on the front, we're looking at the disc drive, along with a single USB, as the other rumours suggested. 
Xbox Series X 'Windows Mode'
Xbox Series X 'Windows Mode' rumored
There's another Xbox Series X rumour doing the rounds, which involves the new console offering a "Windows Mode", which would allow it to access other game launchers / stores like Steam or the Epic Games Store, essentially turning your Xbox Series X into a PC. It plays into the idea of Microsoft's Xbox / PC / Windows ecosystem being one happy family, so it's not a rumour that feels too far-fetched.
What do you think about the rumours surrounding the Xbox Series X at the moment? Let us know in the comments below.