Deathloop was first announced back in 2019, and since then we've been steadily learning more and more about the upcoming mind-bending first-person shooter from Dishonored developer Arkane Studios. After revealing Deathloop will be set in on the mysterious Blackreef island which is stuck in an unending cycle,  Arkane and Bethesda have released a series of trailers along with some gameplay footage to offer more insight into what we can expect from this looping, stylish adventure. 
As we inch ever close to the Deathloop's launch, we've gathered together everything we know so far about Arkane Lyon's latest project, from its release date to its gameplay features. Read on below to find out more. 
Deathloop release date and plaforms
Bethesda officially confirmed Deathloop is set to release on PC and PS5 as a timed exclusive on May 21, 2021. Originally set for a Holiday 2020 launch window to coincide with the launch of the next-gen consoles, Arkane Lyon announced the decision to delay Deathloop back in August last year.  
Along with confirmation of the release date later this year, Bethesda also revealed two editions will be available, with Standard and Deluxe editions for both PS5 and PC. 
Deathloop gameplay shows off weapons 
In a video from Game Informer, you can see various weapons that will be available to use in Deathloop when you play as Colt in Blackreef. From a machete to an SMG known as LIMP-10 and a Rapier, you get to see a variety of different weapons in action. The new gameplay also shows off some of the abilities you'll be using, such as the teleporting dash move. 
The Deathloop story follows "two deadly rivals trapped in an endless, eternal cycle"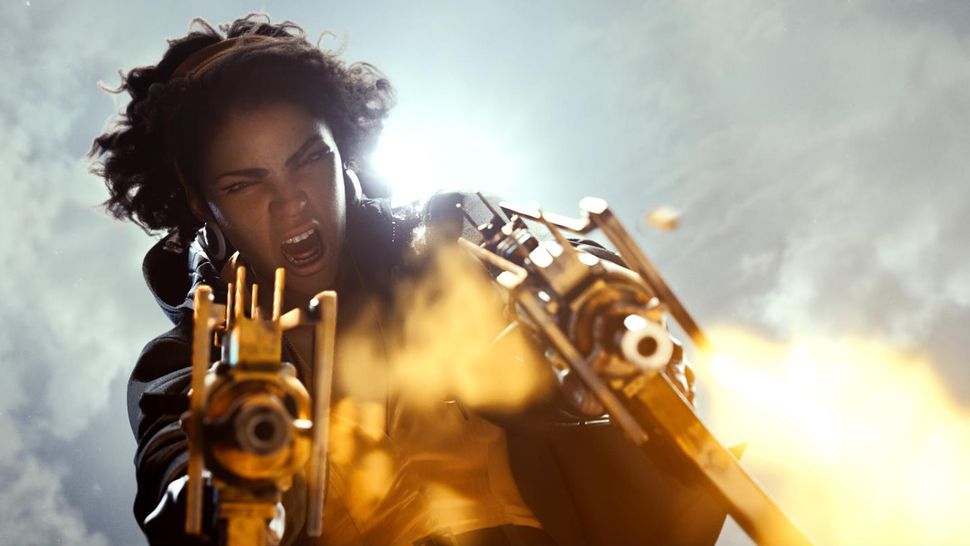 Set on the island of Blackreef, you play as Colt whose stuck in an unending cycle. In order to break out of the time loop and put an end to it for good, Colt has a single day to take out eight different targets known as Visionaries around the island who keep the loop going. These targets are spread across the island with their own schedules and routines that you'll have to learn, and if you fail to kill one of them or you're killed yourself, the loop will reset and take you back to square one. 
Game director Dinga Bakaba told GamesRadar+ in a recent interview for our Big in 2021 series that "the campaign is kind of a puzzle" for you to solve. You'll go about learning your target's routines and uncover new pathways and opportunities each time you try to break out of the loop. As you get stronger and learn more, you'll be able to determine how to end the cycle once and for all. 
Deathloop abilities and PvP elements 
A PVP element can also come into play with fellow protagonist Juliana. While Colt wants to be free of the time loop, Juliana wants to keep it going. Naturally, that means Colt is Juliana's only target. In Deathloop, you have the option to jump into other players' games as Juliana, and take them out. Of course, this means you could also be taken out by another player during your own session as Colt. If you turn off PvP, Juliana will still pop up and hunt you, but she'll be controlled by an AI instead. 
On Bethesda's official website Bakaba also reveals you can opt for a mixture of AI and other players: "The focus is on the campaign and the story," Bakaba says. "And that campaign can be played with Julianna controlled only by the AI, or – and this is our recommendation – by a mix of A.I. and random players to experience the range of unpredictability and chaos that Julianna is capable of."
Along with a whole array of guns to find and use against your marks, Colt can also harness supernatural abilities known as Slabs. So far, we know about four different powers in Colt's arsenal, including a cloaking power known as Aether, Telekinesis, Masquerade, which enables you to assume any other form on the island, and the power to shift. 
Deathloop gives you the freedom to play however you want  
As the player, you are presented with the freedom to go about breaking the loop at your own pace and tackle every mission in whatever order you wish. Bakaba, who spoke to GamesRadar+ in our Big in 2021: Deathloop feature, explained that you won't be up against the clock as you try to take out your foes. Instead, there are four periods of the day and four districts you can go to and explore "at your leisure."
"Deathloop is about making your investigation," Bakaba says, "following the different threads and leads at your leisure, at your own pace, and approaching the moment-to-moment as you want to."
Deathloop makes use of the DualSense's features 
As a PS5 exclusive, Deathloop will make use of the DualSense's adaptive triggers to add to the immersive, action-packed experience. As detailed in an official PlayStation blog written by Bethesda Softworks, the post offers more insight into Deathloop's weapon systems and how the DualSense will respond to each weapon you use. Examples include emulating gun jams as you reload by creating some resistance with the adaptive triggers, to emitting sound from the controller's speakers to warn you of the presence of a nearby mine. 
"With Deathloop's dynamic weapons, every weapon will feel unique in your hands. From the way it fires or swings, to the way it reloads or connects with its target, you'll feel the difference through the DualSense controller," the blog reads. 
"When a low-tier weapon is jammed, your trigger button will be blocked halfway, giving you instantaneous feedback even before the animation notifies you. It's a momentary setback that could force you to retreat for a beat while you fix it. As you're watching your character on-screen punch the gun to get it in working order, you'll feel a correlating strike in your controller, activating the mechanism to unjam it." 
As well as adding to the immersive feel when it comes to weaponry and combat, every movement will also create a different sensation using the controller's haptic feedback capabilities - from running, sneaking, teleporting, and everything in between. 
The blog also highlights that you'll even be able to notice the difference between surfaces around Blackreef, which is made up of different environments: "You'll even notice the stark contrast of distinct types of surfaces as you battle through various environments – from the harsh, bumpy feedback you'll feel as you're sliding down a rough rooftop, to the muted thumping input as you land in the snow." 
---
Stay on top of the latest releases on the way with our list of new games of 2021.