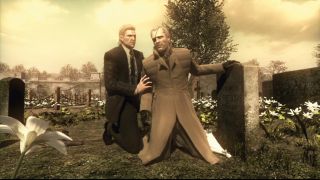 Yesterday's good... is still pretty great
Choosing the top 10 MGS moments is an enviable task given the series astonishing volume of incidental details, Codec conversations and monumental set- pieces. We asked you - the readers of GamesRadar+ for your favourite memories, sprinkled in a selection of our own from the editorial team; and tried to rank them based on factors like innovation, excitement and poignancy.
You almost certainly wont agree with our running order, but no one can dispute the legacy of Kojimas incredible series, or the sheer diversity of its greatest moments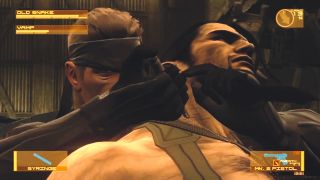 10. Figuring out how to end the vamp boss fight
Metal Gear Solid 4: Guns of the Patriots
Its revealed in Metal Gear 4 that Vamp isnt actually a supernatural, immortal vampire: it was nanomachines that gave him his powers all along. Of course.
Raiden fails to kill him in MGS2, but Snake gets his chance in 4. He bypasses the flamenco-dancing weirdos nanomachines by grabbing him around the neck and injecting him with a suppressing chemical, ending his reign of terror once and for all. Van Helsing is nothing compared to Snake.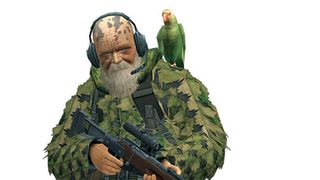 9. Fighting The End
Metal Gear Solid 3: Snake Eater
The End, the Cobra Units elderly sniper, is waiting in the jungle, ready to take on Snake in a fight to the death. Arguably the best boss battle in any game, the duel with ancient sniper The End can last minutes or hours. This firefight takes place in three alternating areas of MGS3s vast jungle. The End only has one reliable tell as you figure out the snipers location: sound, as players slowly stalk the jungle with the directional microphone, listening for the wheezing old man as he mumbles This...is the end or goes to sleep.
Its unbelievably tense, and searching for The End is filled with uncertainty. You cant use the directional mic in first-person and still have Snakes full peripheral vision; every time you stop and search, youre putting yourself at risk of him finding you and picking you off. Shortly after The End is introduced in a cut-scene, youre given the chance to snipe the geriatric marksman while hes still napping in his wheelchair. Its not only an ingenious twist, but a huge timesaver killing The End at this juncture takes away an hour-long sniping battle. Giving the player the option to skip your games best boss battle? Now thats ballsy. The End actually slowly dies during the fight. Cowardly players could adjust the PS2s clock and kill him with time. Even better, The End can sneak up on Snake and take him prisoner. You wake up in jail and are forced to break out, before going back to resume the duel.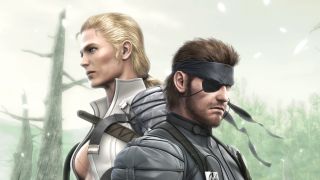 8. That slow-mo single gunshot to kill the Boss in MGS3
Metal Gear Solid 3: Snake Eater
Sending Snakes mentor to her maker with gamings most painful mercy kill The Boss is Kojimas most fascinatingly layered creation. At her most base form, shes already that rarest of entities: a middle-aged woman in a video game. Shes also a mother, a mentor and a badass soldier. With a convoluted plot that skirts around her true intentions, the climax of Snake Eater eventually reveals The Boss to be an American patriot, rather than the Russian defector you previously assumed.
Fittingly, Snakes final fight against The Boss is as conflicted as her character. Its a brutal CQC brawl framed by a field of brilliantly white flowers; the emotionally charged violence offset by MGS3s most tranquil setting. To win, you must tap into the naturalist spirit of Snake Eater; dressing your hero in white to match your floral surroundings, before sneaking up on your mentor. Upon draining The Boss life bar, the game passes control to you one final time; a single press of square dealing a slow-mo bullet to release the tortured soldier. As the shot rings out, those flowers turn from red to white; a merciful yet bloody act that transforms Naked Snake into future series villain, Big Boss. Its a haunting, honourable end to Kojimas boldest Metal Gear.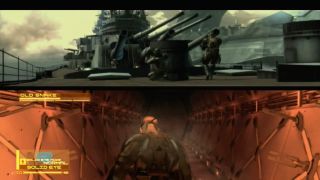 7. The microwave tunnel slog
Metal Gear Solid 4: Guns of the Patriots
MGS4 continually highlights Snakes escalating decrepitation. Hes a wreck: old, tired, wounded and prone to violent coughing fits. Nowhere is his physical degradation more heartbreaking and yet strangely uplifting than during his crawl through Outer Havens microwave corridor to deliver the AI virus.
The scene is clever in its framing, in that it uses a split-screen effect to juxtapose Snakes unfailing determination with the struggles of his faltering friends. Its a gruelling sequence, and goes on just a little bit too long to create self-doubt. Your arms burn with lactic acid, forcing you to change how you hold the pad. Triumph is an act of will over physique.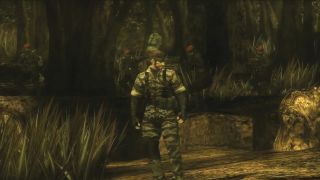 6. The rat-a-tat breathless finale to MGS3
Metal Gear Solid 3: Snake Eater
This is the most varied, fast-paced, conclusion to any game ever. First, a boss scrap with Russian general Volgin forcing you to pull all out all the dirty tricks, like disguising yourself as his beloved Raikov, or startle him with captured tree frogs (his pet hate). Next, a rattling bike escape from the Shagohod, followed by a surprise stealth section with Eva before the epic final scrap with The Boss.
Except thats not it. Safe in your escape plane, you play Russian Roulette with Ocelot. You cant lose but for a few seconds, it feels like the entire journey might have been for nothing.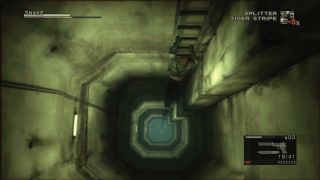 5. Climbing MGS3s epic ladder
Metal Gear Solid 3: Snake Eater
Games rarely give you time for quiet reflection its the antithesis of mainstream game design, which focuses on keeping players engaged at all times. Even cutscenes, ostensibly a moment of downtime, require you to pay attention to plot developments and interpersonal conflict.
After the staggering one-hour boss battle with The End, MGS3 gives you time to consider Snakes state of mind with a two-minute ladder climb backed by a quiet, vocal-only version of the Snake Eater theme. Its beautiful, haunting and reflective, creating a genuine sense of scale.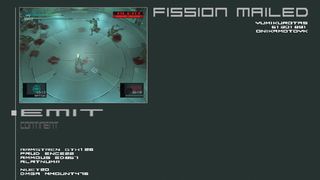 4. Fission mailed reality fail
Metal Gear Solid 2: Sons of Liberty
Its Kojimas mic drop, as The Patriots grand deception is revealed. Raiden fights through Arsenal Gears Sigmoid Colon, taking out tengu soldiers with Solid Snake, when the screen suddenly flashes with a fake Game Over screen Fission Mailed.
Colonel Campbell goes mad and advises you to turn off the console. Disorienting and deliberate: Kojima tries to play us like The Patriots played Raiden himself.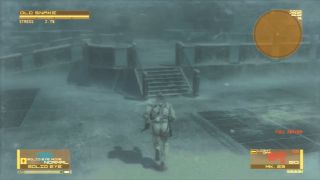 3. The return to Shadow Moses
Metal Gear Solid 4: Guns Of The Patriots
The Best Is Yet To Come plays during Snakes return to Shadow Moses helipad. The most overtly nostalgic moment in the entire MGS saga. Upon Old Snakes return to Shadow Moses, he quickly stumbles upon the decaying remains of the islands heliport.
Visibly crumbling in front of the now decrepit agent, its decaying state reflects our heros disintegrating genes. As you first enter the helipad, The Best Is Yet To Come the song that plays during MGS1s closing credits flutters on the wind. A haunting, humbling and expertly judged piece of fan service. Even seeing the crumbling CCTV camera feels poignant.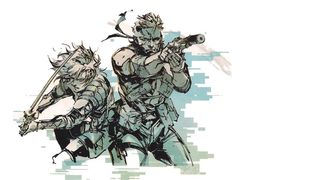 2. Fighting alongside Snake in MGS2
Metal Gear Solid 2: Sons of Liberty
By controversially forcing players into the role of Raiden for the majority of MGS2, Kojima wanted players to see Solid Snake from another perspective: as the legendary, mythical hero, and not the character we got to know in the first game. Raiden catches glimpses of Snake throughout the game, building on this image until they eventually join forces at the end. Its a powerful moment, and we finally see Snake shed his Pliskin skin to become the legend.
For a few electrifying minutes, Raiden and Snake work together to battle waves of elite Tengu soldiers in the bowels of Arsenal Gear. Stealth be damned, this is a sword-waving, guns-rattling scrap for survival. Its a thrilling moment, and you see Snake in the same light as Raiden: the hero of Shadow Moses, the son of Big Boss, and the worlds greatest living soldier.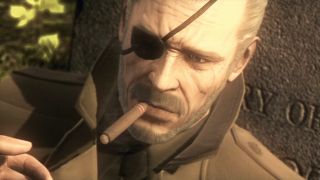 1. This is good, isnt it?
Metal Gear Solid 4: Guns of the Patriots
As Solid Snake tries and fails to take his own life, hes stopped by a familiar face How do you craft a satisfying end to a series that juxtaposes themes of genetics, economics and politics with Godzilla in-jokes, groin punching and nude cartwheels? A game that defies focus-group compromise with varied game styles torn from Kojimas toybox psyche? The answer is fittingly enigmatic as Big Boss puffs his final cigar with lost son Solid Snake and declares: This is good, isnt it?
What is good? The fleeting, sensory pleasure? Sharing a last moment with your son? This the game, the series and Kojimas final knowing wink that a game like this might never exist again? All these things are good, and its a fitting end to the contradictory, epic series that defined a generation.