Is Disney Plus 4K and HDR compatible? Now that the streaming service is finding its feet with a library of 600+ TV shows, documentaries, and movies, it's a question worth asking. And there's an easy answer - 'yes'.
Simply put, anyone who goes for a Disney Plus sign-up will be able to watch shows at 4K resolution. They can also take advantage of HDR, or 'High Dynamic Range', to boost the image's color by default. Although the streaming service can't yet handle 8K, that's a steal for the price nonetheless; 4K HDR is included as standard with Disney Plus for half the price of a standard, non-4K Netflix subscription. That's a damn good deal. So, is Disney Plus 4K and HDR compatible? Absolutely - there are no 'UltraHD' price bands here, meaning everyone gets 4K as long as their TV can handle it.
What is 4K and HDR?
What does 4K HDR mean, and is it worth the fuss? Well, it's all about 'pixels'. These are tiny dots that form the image you see on-screen. The more pixels you have, the more detailed your image will be.
In other words, the higher the pixel-count, the better. Specifically, 4K is roughly four times sharper and more detailed than normal HD. In fact, the latter is made up of only 1920 × 1080 pixels on-screen, whereas 4K weighs in at a much denser 3840 × 2160 pixels instead. That allows 4K movies and shows to be much more detailed and better-looking overall.
Meanwhile, HDR enhances the colors displayed on your screen by increasing the contrast between bright whites and dark blacks. To translate, it allows for a greater range of shades, making images seem much more vibrant and layered than they'd otherwise be.
As a result, 4K and HDR give you the best version of movies and shows currently available. You'll have to own a TV capable of 4K and HDR in the first place to take advantage of them, obviously, but those are becoming more affordable by the day (as shown by our guide to the best gaming TVs).
Disney Plus deals
If you do decide that Disney Plus is for you, there are more than a few deals out there to help you save money along the way. For example, one of the best Disney Plus bundles gets you ESPN Plus and Hulu as well for only $12.99 if you're based in the US. Already subscribed to ESPN Plus and/or Hulu? You'll get a discount.
However, be aware that a Disney Plus price increase is on the way. That's because the House of Mouse is investing in their streaming service in a big way; besides adding dozens of new shows and movies to the UK, including R-rated content, there's going to be 10 Marvel and 10 Star Wars series in the next few years alone. Indeed, even unreleased films are getting their shot on the small screen - for instance, Raya and the Last Dragon is launching simultaneously on Disney Plus and in theatres.
Anyway, all that's to say you should get a move on if you want the best price. We've listed the offers in your region below to get you started.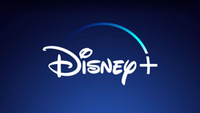 Disney Plus | Monthly subscription
You can get a standard month-by-month membership of Disney Plus for just $6.99p/m in the States, £5.99p/m in the UK, $8.99p/m in Canada and Australia, and $9.99p/m in New Zealand. That's pretty reasonable considering everything you're getting with your subscription; Star Wars, Marvel, Disney, Pixar, National Geographic, The Simpsons, and more will be at your fingertips. With that in mind, the comparatively low Disney Plus cost is something of a bargain (especially because the Disney Plus free trial is no longer available).
Disney Plus (one year) | One-off payment
If you think you'll be watching a lot of Disney Plus over the next year, the full 12-month membership is the way to go. It cuts the Disney Plus cost by two full months compared to paying for a subscription month by month. That's a considerable saving. It's $69.99 in the US, £59.99 in the UK, $89.99 in Canada and Australia, and $99.99 in New Zealand.