Where once there was one streaming service to rule them all, there's now a plethora to choose from and there's about to be one more. The Disney+ streaming service is set to try and blow Netflix, Amazon, Hulu, and all the others out of the water when it launches later this year, but how will it entice viewers who might already be paying for at least one streaming service to fork out for another, which only serves Disney content?
Well, to begin with, Disney makes some of the biggest and best movies and TV shows around so while it might only be showing Disney films and series, that includes all of the MCU, Star Wars, Pixar, as well as its animated classics and live-action remakes, and every other new Disney movie on the horizon. AKA, a lot! Plus, just like most other streaming services, Disney+ is making its own exclusive content specifically for the streaming service, which you'll only be able to watch on its platform, such as Star Wars: The Mandalorian.
So, will it be worth it? How much will Disney+ cost? When will it launch exactly? And what movies and TV shows can we expect from the new streaming service? Find out all this and more with everything we know about the new Disney+ streaming service so far.
Disney+ streaming service release date - when will it launch?
The good news is that Disney+ is coming this year! The bad news is that we don't know exactly when. The Disney+ streaming service release date is currently set for late 2019. Disney Chairman and CEO Bob Iger revealed last year that the Disney+ streaming service is "the biggest priority of the company during calendar [year] 2019," but the launch date has since been narrowed down to late 2019, via an official statement on the Disney company website. We'll hopefully get an even more specific Disney+ streaming service release date at some point soon, but for now, that's all we know.
The other thing worth noting is that the Disney+ streaming service is only currently confirmed as coming to US, with no mention of it launching anywhere else in the world right now. Disney already has a subscription service in the UK, DisneyLife, which gives subscribers access to 450+ Disney movies for £4.99 a month, but there's no word on whether Disney+ will replace this or not.
Disney+ streaming service price - how much will it cost?
The Disney+ streaming service price will no doubt be the deciding factor for most people on whether or not they'll sign up for the service. Unfortunately, we don't know the exact subscription price yet, but the good news is that Iger has indicated to Variety that it will be cheaper than Netflix to try and entice viewers in and make up for the fact that Disney+ will not have anywhere near the same number of movies and TV shows on its service to begin with.
"Iger has acknowledged that the Disney price tag will be less than Netflix's $8-$14 monthly fee — a reflection of the lighter content load," the report reads, hinting that the Disney+ streaming service price might hover around the $6 a month mark. Although this is unconfirmed right now, it sounds like a pretty reasonable monthly subscription price for the streaming service.
Disney+ streaming service movies and TV shows - what will I be able to watch?
This is the most important question, right? Everyone wants to know what content will be on the Disney+ streaming service. "We're going to walk before we run as it relates to volume of content", Iger told analysts back in August, revealing that the Disney+ content will live across five hubs within the service: Disney, Marvel, Star Wars, Pixar, and National Geographic (which Disney will own once it completes its deal to buy Fox).
There are a lot of rumours flying around about the exclusive content that will appear on the Disney+ streaming service and while some new shows have been confirmed (we'll get to those in a minute), there are more than a few unconfirmed rumours flying about as well. Just to be clear, the only new TV shows Disney has confirmed it's working on for the streaming service are The Mandalorian, High School Musical: The Musical, the untitled Rogue One prequel, and an untitled Loki show.
There are rumours of a Vision and Scarlet Witch TV show (which does look likely), a Falcon and Winter Soldier TV show, a Rocket and Groot TV show, a High Fidelity TV show, and a Lady Sif TV show, but, as of writing, none of these projects have been announced or confirmed by Disney. For now, we're just going to focus on the confirmed shows, which are...
The Mandalorian
The first Star Wars live-action TV show ever comes in the form of The Mandalorian, which will presumably be released around the same time as the Disney+ streaming service itself in late 2019. The show is being headed up by Iron Man director Jon Favreau and stars Game of Thrones's Pedro Pascal as "a lone Mandalorian gunfighter in the outer reaches of the galaxy". With a run of eight episodes and a reported $100 million budget, Disney are really throwing their weight behind this series, which makes sense as it'll probably be the streaming service's flagship show when it launches.
High School Musical: The Musical
Amazingly, the only other Disney+ streaming service TV show that has an official title is a High School Musical spin-off, which will reboot the movies as a documentary-style series called High School Musical: The Musical. Yes, really. The 10 episode show will follow a group of students at East High who put on a performance of High School Musical only to discover that they have more than enough drama in their own lives to deal with.
Every episode will include a rendition of a High School Musical song and newcomer Joshua Bassett has been cast as the lead, with THR reporting that he will play "Ricky, a cynical but charming high school junior who launches a bold plan to win back his ex-girlfriend Nini".
Untitled Rogue One prequel TV show
When Disney officially confirmed the streaming service's name and release date window, it also announced another Star Wars live-action TV show focusing on Rogue One: A Star Wars Story character Cassian Andor. The Rogue One prequel goes into production this year and will "follow the adventures of Rebel spy Cassian Andor during the formative years of the Rebellion and prior to the events of Rogue One".
Diego Luna is back to reprise his role as Cassian saying: "Going back to the Star Wars universe is very special for me. I have so many memories of the great work we did together and the relationships I made throughout the journey. We have a fantastic adventure ahead of us, and this new exciting format will give us the chance to explore this character more deeply."
Untitled Loki TV show
In addition to the Rogue One prequel TV show, Disney also announced a Loki spin-off series starring Tom Hiddleston. This is particularly exciting for MCU fans who were disappointed to see the fan favourite kick the bucket in Avengers: Infinity War. Details are thin on the ground at the moment, but there's a good chance it'll also be a prequel TV show given then events of Infinity War. That, or something major is coming to have to happen in Avengers 4: Endgame to bring the God of Mischief back to life (again). Hiddleston himself posted to his Instagram when the news broke saying: "Loki. More stories to tell. More mischief to make. More to come." Watch this space.
In the same announcement, Disney said: "The new projects join an impressive slate of films and series planned for Disney+ that includes new stories set in the worlds of Disney•Pixar's Monsters Inc. and Disney Channel's High School Musical, as well as a galaxy far, far away." This means we can also expect something Monsters Inc. related (reportedly a TV series) coming our way once the streaming service launches.
What about the Netflix-Marvel shows?
It's also worth talking about the Netflix-Marvel TV shows. Daredevil, Jessica Jones, Luke Cage, Iron Fist, and The Punisher (and by default The Defenders) have all been cancelled now - although we will still be getting Jessica Jones season 3 later this year. While most fans assumed this was down to Disney not wanting any more Marvel TV shows on any other streaming service, Marvel TV head Jeph Loeb released a letter to the fans after the most recent cancellation implying the decision was entirely down to Netflix. "Our Network partner may have decided they no longer want to continue telling the tales of these great characters," the statement reads. "But you know Marvel better than that." This certainly seems to imply that there might be a place for these shows on Disney+.
Read more
The 25 best shows on Netflix you can stream right now
When asked about just this possibility by THR, new head of Disney+ Kevin Mayer, said: "They are very high-quality shows. We haven't yet discussed that, but I would say that's a possibility." However, some reports suggest that the Disney+ streaming service won't feature anything harder than a PG-13 rating and the Netflix-Marvel TV shows are rated TV-MA (the TV equivalent of an R-rated movie). Some have suggested that Hulu - which is partly owned by Disney - would be a better place for these series, and Hulu's Senior Vice President of Originals Craig Erwich said "Marvel has a ton of titles we'd be interested in," when asked by TheWrap if Hulu would be interested in reviving one of the Netflix-Marvel series, adding: "It kind of just depends on when they're ready, [and] who, most importantly, is going to be behind these things." For now, we just don't know if the Netflix-Marvel TV universe will move to Disney+.
Will there be any Disney+ Original movies?
The Disney+ streaming service movies are little more unknown at this point. It's pretty much guaranteed that any Disney films from this point onwards will appear on Disney+ when it comes time for home release. This includes all the new Marvel movies (Ant-Man and the Wasp will be the last available on Netflix), new Star Wars movies, and other upcoming movies from the House of Mouse, like Dumbo, Toy Story 4, and Frozen 2. But what about Disney+ original movies?
From the sounds of things, we will be getting some Disney+ original movies, but they might not be what you expect. When asked by THR how many movies a year will be made for the Disney+ streaming service, President of Production, Sean Bailey, who oversees Disney's live-action films, said: "The ambition is in the four-to-five range for our group. With the streaming service, we can make a bigger range of movies. We've made films — Queen of Katwe; McFarland, USA; Million Dollar Arm — where the filmmakers did a wonderful job but [the films] didn't make money. We were all disappointed. We just couldn't make them work. The fact that we have a new place where we think the audience will be very satisfied is really exciting for us."
Don't expect any big blockbuster-style films to be made for the streaming service though. Netflix might be spending millions on its original content this year, but Disney isn't ready for that kind of investment without a cinematic release. In an interview with Barron's, Iger confirmed that while it made sense for Disney to make a high-quality Star Wars TV show like The Mandalorian for the streaming service, it wouldn't be looking to do the same with any Star Wars movies. "Almost every movie the studio [Disney] makes is a $100 million-plus movie, and we're not looking to make movies at that level for the service," Iger said. "We're looking to invest significantly in television series on a per-episode business, and we're looking to make movies that are higher-budget, but nothing like that."
Read more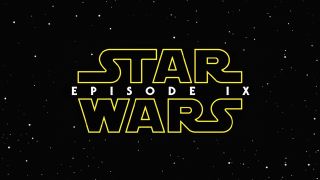 Everything we know about Star Wars 9 so far
"We wouldn't make a Star Wars movie for this platform," Iger continued. "When everybody goes out on the weekend and you have a movie that opens up to $200 million, there's a buzz that creates that enhances value. We like that. And eventually the movies we're making are going to [end up on] the service [for home release]." However, Iger backed up Bailey's comments saying: "The studio is being asked to create five or six additional movies in 2019 to launch in this Disney service." So, what will these Disney+ streaming service movies look like? Well, it's looking like one of them will be the live-action remake of Lady and the Tramp, directed by Charlie Bean and starring Justin Theroux as the Tramp. There's also talk of films based on the Disney classics The Sword in the Stone and Peter Pan, but it's all very TBC right now.
Disney+ streaming service design - what will it look like?
When it comes to how the Disney+ streaming service will look, the studio is obviously keen to make it as easy to use as possible. "There'll be an elegance to it, and an ease of use," Iger said when the service was first announced, hinting that Disney is aware of the complaints about other streaming services' problematic user experiences. There won't be any odd categories like 'TV Programmes set in New York City' here (yes, that's actually a category on my Netflix), but a much more streamline, easy to find approach to content, which makes sense when Disney+ will have a lot less content to serve audiences.
Disney+ streaming service app - will it have one?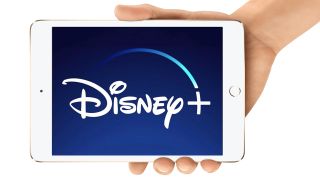 There's also going to be a Disney+ streaming service app, which, interestingly, will serve five different versions to users based on their particular interests. "We're going to superserve fans" of various brands, Iger said, implying that the actual window-dressing of the app - not just the content - will be different depending on what the user is interested in. Again, this is pretty different to most other streaming service right now, as, although each attempts to serve customised content to its users, most platforms (on app or otherwise) have a unifying look.
You can keep up-to-date on any new announcements about the Disney+ streaming service by sign up to its mailing list.