The Dead Space remake is in good shape. Officially unveiled in 2021, originally planned for 2022, and delayed to this year – January 27, to be precise – it's now set to become one of biggest new games for 2023, as well as one of the scariest. Not that its 2008 source material wasn't absolutely terrifying when it graced our screens some 15 years ago, but the reimagining, helmed by Motiv Studios and EA, channels the original's terror beautifully. That's according to our own Leon Hurley, who, having gone hands-on towards the end of last year, firmly believes this modern incarnation "recaptures what made the original an essential horror experience."
That spine-chilling sentiment appears to be shared behind the scenes too. So much so that the Dead Space remake's technical director, David Robillard, admits he isn't as comfortable playing the game after dark as he is during daylight hours. "When I'm playing it at night, I can't play it with headphones. It's just too fucking scary," Robillard tells PLAY magazine's issue #22. "Just the amount of realism and, again, atmosphere. Not just visually, right? In the way we handle sound, ambience, effects, having systems that will try to spook you. These things, you know, could have been done [on PS4], but not to the level we're doing them today. And they really add a lot to this sort of genre and make the whole kind of experience come together even more."
Deep cuts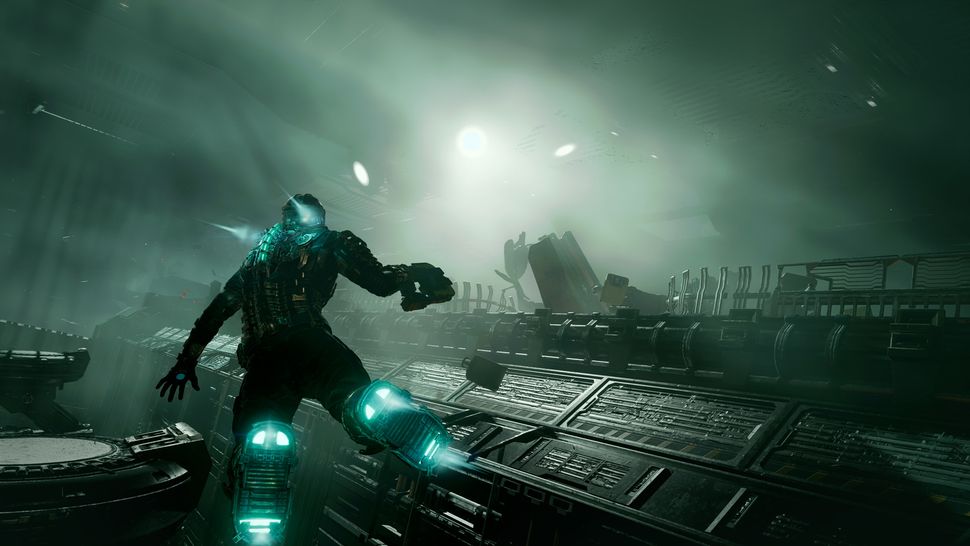 SUBSCIRBE TO PLAY
The interview quotes here first features in PLAY magazine –You can subscribe to the print edition, digital version, or save even more with the print/digital bundle. Receive an unprecedented trove of dedicated PlayStation coverage every month!
Not to the level we're doing them today, is a line that strikes at the heart of why the Dead Space remake exists in 2023. We're in the middle of an old school horror revival of sorts at the moment – kick-started by Capcom's superb Resident Evil 2 reimagining of 2019, and followed by its Resident Evil 3 remake the year after; with the likes of the Resident Evil 4, System Shock, Silent Hill 2 and, of course, Dead Space all in-line for similar treatment in the coming weeks, months and years.
The original Dead Space was masterminded by developer and artist Glen Schofield, whose latest survival horror venture, The Callisto Protocol, launched last year. Comparisons between the two games were somewhat inevitable, and while our own Leon Hurley loved the stunning world of The Callisto Protocol, he struggled with its immersion-breaking combat – and, given how engaging combat was in OG Dead Space, The Callisto Protocol's pivot in this space was indeed a strange decision. Elsewhere, while never comparing its Dead Space remake to Schofield's latest game, Motiv is set on pushing immersion as far as it possibly can on today's high-powered hardware.
"Even when we started this project, I did several walkthroughs of the original game to make sure that I had it really mapped out in my mind – and immersion was one of the strongest selling points," explains senior producer Phillipe Ducharme. "For us, anything that we could do to try to enhance that immersion was an automatic yes."
"If we're able to get the player with the pad in their hands at the start and play throughout the entire game without putting their pad down, like to have them play for 12, 14, 15 hours straight, because they're so immersed, and they just don't even want to go to the bathroom," Ducharme continues, before laughing and interjecting, "Well, it's not healthy." But it's all about keeping the player well and truly gripped. "Otherwise, like, that's because they jumped in and they don't want to leave, they don't want to put it down – then job done, we've achieved that, like we were able to deliver that immersion."
Part of that commitment to immersion on Motiv's part is framed by familiarity. As you might expect, the devs are keen to welcome back players of the original game who may seek nostalgia, while also introducing new generations to a retold classic, or satisfying those who missed the original the first time around. If you fall into the former category, you may enter the remake assured that you know the lay of the land. You might recall the locations of its most deadly enemies, and from which corners its most startling jump scares appear from. Motiv, however, is determined to keep even the most seasoned Dead Space players guessing.
Ducharme says: "The initial part of the game, like, if you play them side by side, they're extremely similar. But then as you go through some of the chapters, there's some objectives that were not as popular. We wanted to make sure that if we were making a change, it was actually to reflect on one of our key pillars […] not just make changes because we thought we knew better than the original team, because they did an amazing job."
Robillard adds: "We needed to find a way to fill those gaps, so that the player doesn't feel like 'Oh, I've been here, it's fine, I'm safe'. No, you're never safe. Like, you will get jumped. Somebody wants your lunch money, and they're not friendly."
If you fancy that, you can offer your own lunch money willingly in exchange for Dead Space on PS5, Xbox Series X and PC on Friday, January 27, 2023. Good luck to you!
---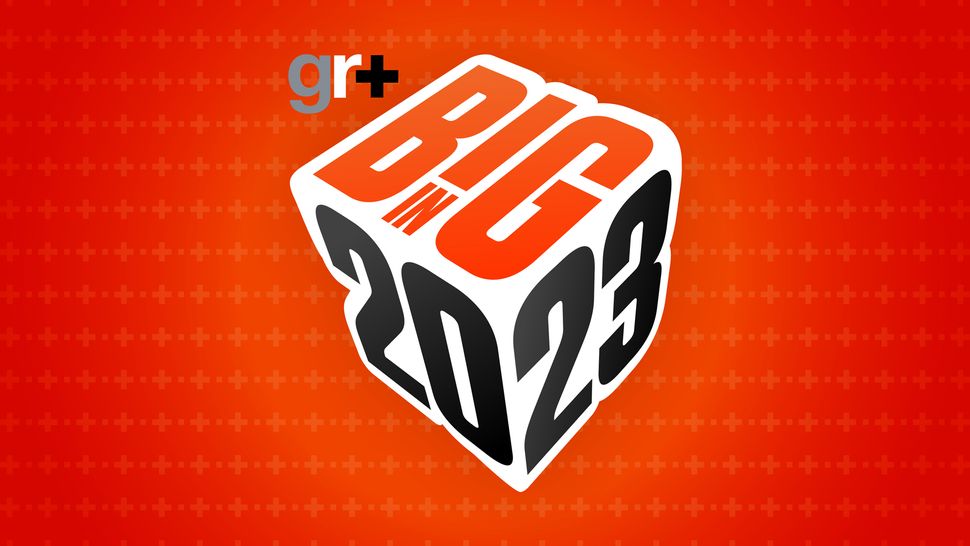 All throughout January, GamesRadar+ is exploring the biggest games of the new year with exclusive interviews, hands-on impressions, and in-depth editorials. For more, be sure to follow along with Big in 2023.