10. Diablo 3: Eternal Collection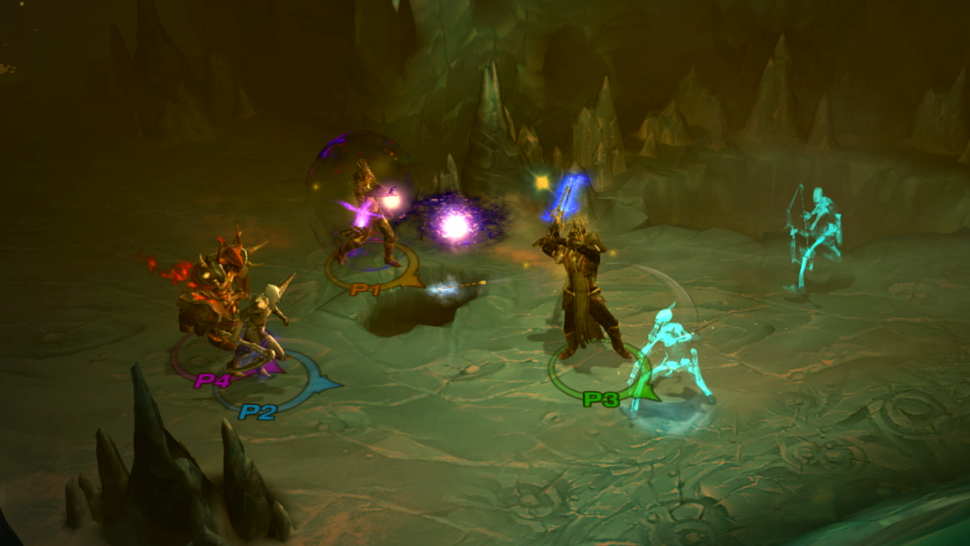 Genre: Dungeon crawler
Gameplay Style: Co-operative
Blizzard's huge dungeon crawler is an all you can eat buffet of monsters, loot and lore. Smash your way through the creatures and creepers of Sanctuary to face the Lords of Hell, using special weapons, items, and over 800 unique abilities, including a personal favorite, zombie dogs. There's local and online co-op so up to four of you can play together, creating a party that might just discover the real epic loot was the friends we made along the way. The Switch version also packs in the Reaper of Souls expansion, and the Rise of the Necromancer expansions, so you'll have plenty of hacking and slashing to do.
9. Knights and Bikes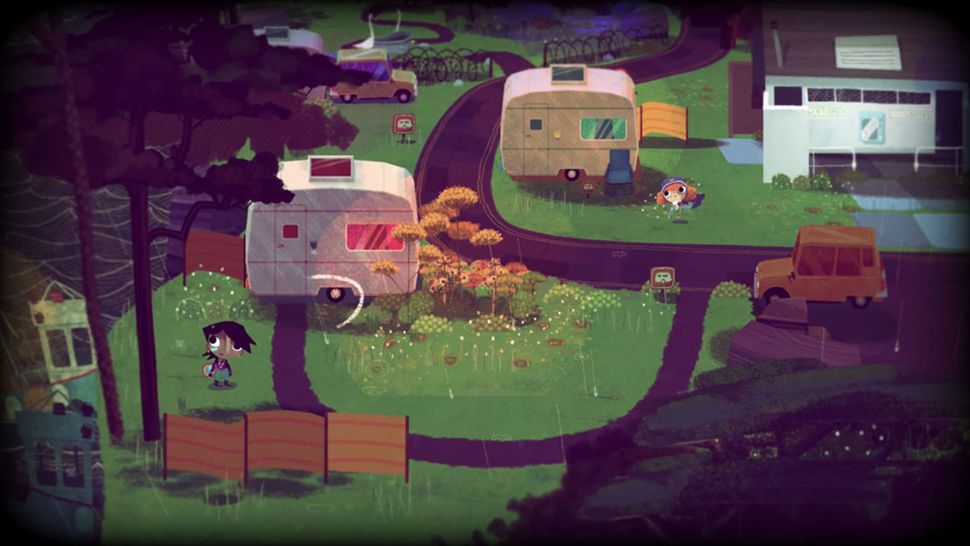 Genre: Action-adventure
Gameplay Style: Co-operative
Go back to your childhood memories of make-believe and bombing around the streets on your trusty bike with this gorgeous picture book adventure. It owes its quirky look to Rex Crowle, who worked on LittleBigPlanet, and has that same mix of charm and cheekiness that made Media Molecule games so special. The two main characters are Nessa and Demelza, and you and a friend can play together as the girls as they explore their town, facing foes with frisbees, water balloons, and the mighty toilet-plunger. A goose even makes an appearance, but this one is much more friendly than the infamous star of a certain Untitled Goose Game.
8. Overcooked 2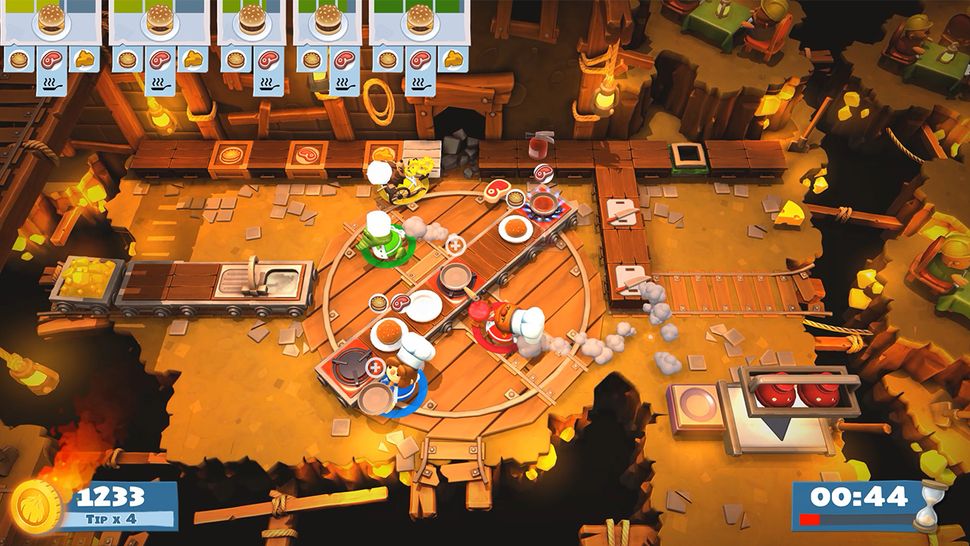 Genre: Simulation
Gameplay Style: Co-operative / Competitive
Sure, the graphics look cute and you've been known to whip up a decent omelet of an evening, but this sequel to the brilliant Overcooked seriously turns up the heat in the proverbial kitchen. As a team of chefs, you and your buddies have to work together to prepare and serve meals in increasingly chaotic kitchens. We're talking outer space, sushi restaurants, magic schools, all with their own hazards and recipes. Gordon Ramsey wouldn't last five seconds before spontaneously combusting in rage in one of these kitchens, but he'd have plenty of fun before he did.
7. Trine 4: The Nightmare Prince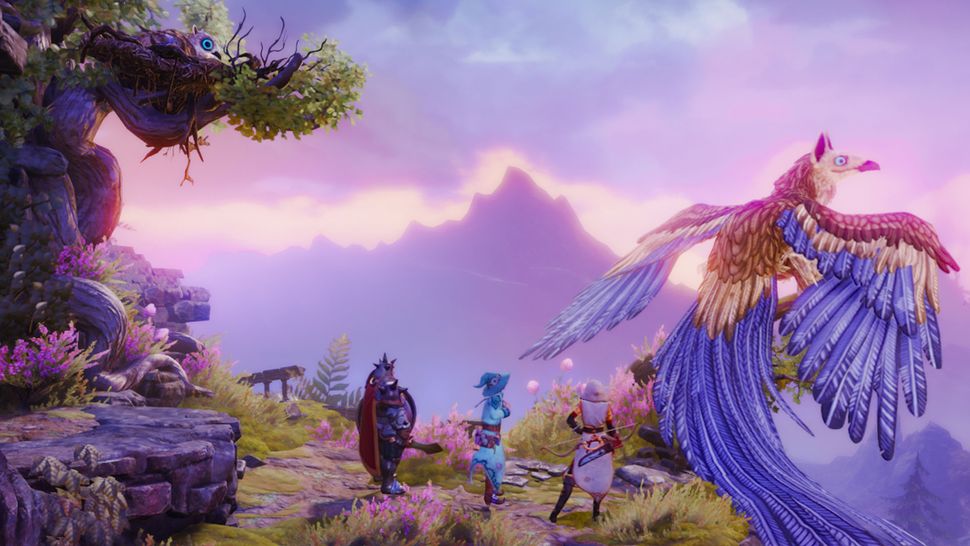 Genre: Puzzle platforming
Gameplay Style: Co-operative
2.5D fantasy with added night terror. Amadeus the Wizard, Pontius the Knight, Zoya the Thief have to take on Prince Selius' nightmares, and that means exploring your way through fairytale lands, and using the wonders of fire, air, light, magnets and electricity to battle and solve fiendish puzzles. There's local and online co-op for up to four players if you need company, and the whole thing never looks any less than supermodel stunning.
6. Mario Kart 8 Deluxe
Genre: Kart racing
Gameplay Style: Competitive
Beware the blue shell! It's a Nintendo classic and is the perfect addition to your Nintendo Switch collection, whatever your age or driving abilities. There's plenty of fun to be had racing your nearest and dearest - with eight-player local co-op - or you can go online for 12 player racing. There are 42 racers to choose from, and 48 tracks, and even a Smart Steering option to help out younger players compete on the tracks without tantrums. It's everything that made Mario Kart 8 on the Wii U a winner but with an extra level of Nintendo Switch polish for a new generation.
5. New Super Mario Bros. U Deluxe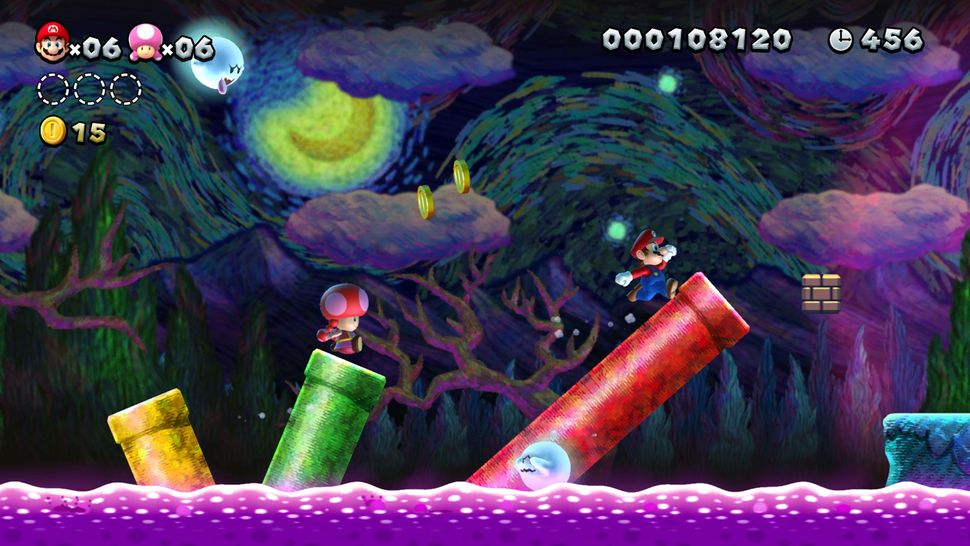 Genre: Platformer
Gameplay Style: Co-operative
Mario flavored, side-scrolling magic with the option to add up to three friends to your adventure. This is basically a new, shinier version of two Wii U games, New Super Mario Bros. U and New Super Luigi U from the Wii U, mashed together. That means 164 levels to jump and smash through with your buddies, and modes like Challenges, Boost Rush, and Coin Battle for the hardcore to play through. There's nothing like that sweet ping of collecting a gold coin, and it's even better with friends.
4. Yoshi's Crafted World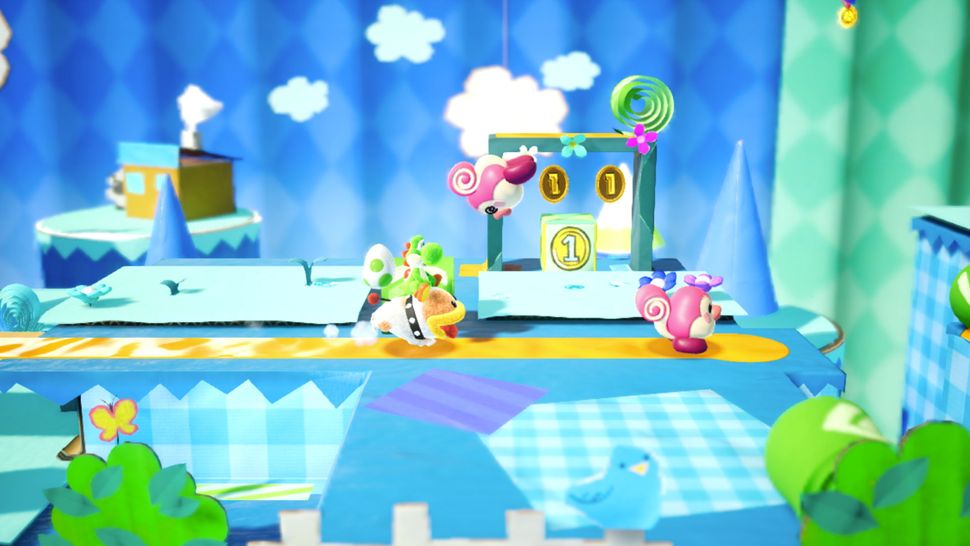 Genre: Platformer
Gameplay Style: Co-operative
There was only one way Yoshi was going to get more wholesome, and that was if he was made out of your nana's crafting materials. Nintendo has made it happen, with an adventure made of household objects like cardboard and tape and cotton balls. The goal is to collect gems from the Sundream Stone as you explore the world, solving platformer puzzles by moving through their layers. There's a Winged Yoshi mode for players that need a more chilled experience, and once you've completed a level you can try it again backward to collect the three hidden Poochy Pups.
3. Super Smash Bros. Ultimate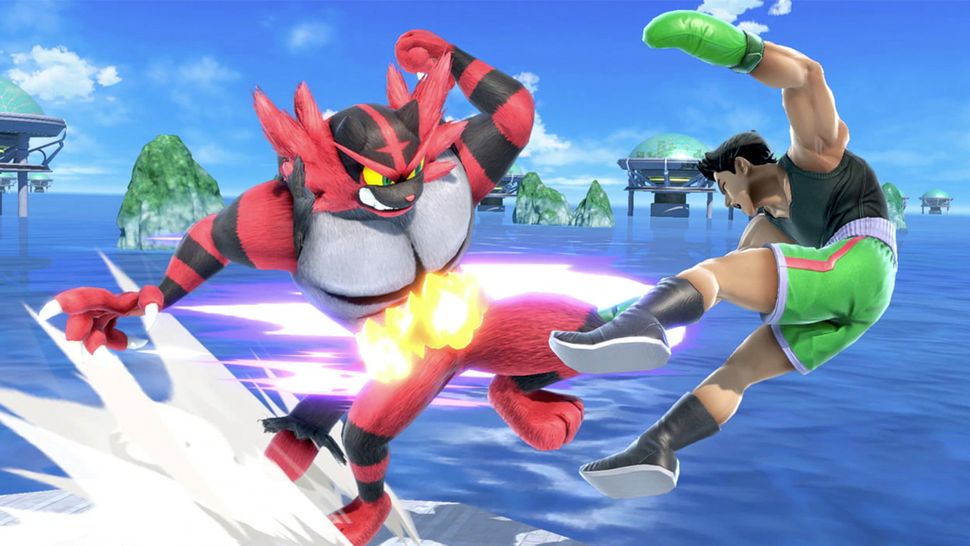 Genre: Fighting
Gameplay Style: Competitive
Nintendo made the genius decision to put all of its most iconic characters into their very own Fight Club way back in 1999, and it hasn't looked back since. This latest installment includes Animal Crossing's Isabelle, Bayonetta, Pikachu, and all your Nintendo favorites, and pits them against each other in combat. The much loved classic modes of fighting are all here, along with new challenges like Smashdown, where each character can only be played once, and a 32 player tournament mode. You'll never look at Jigglypuff the same way again.
2. Snipperclips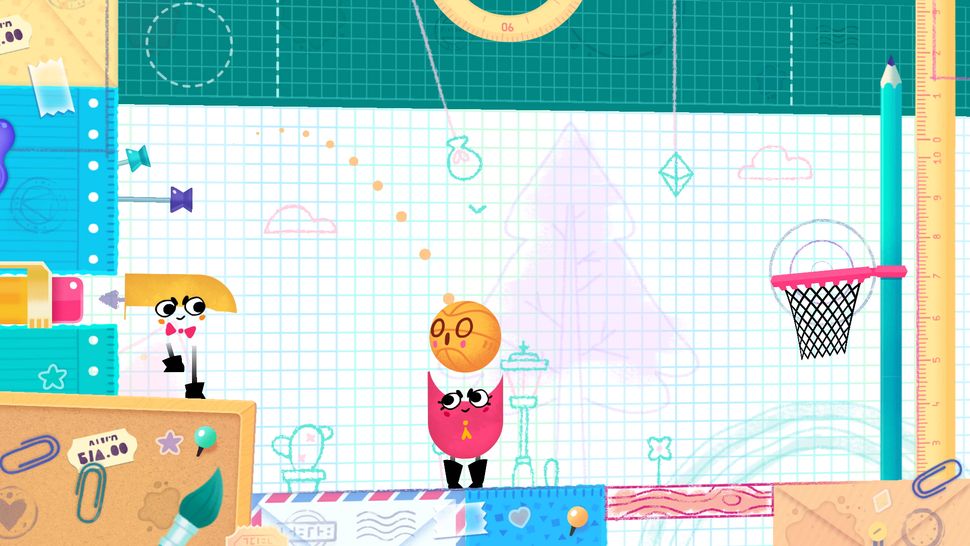 Genre: Action puzzle
Gameplay Style: Co-operative / Competitive
Paper crafting has never been this much fun, or at least this tidy. Snip and Clip are your heroes, and you solve puzzles by cutting them into different shapes. Not in a horrific surgical way, but a creative, cut and paste sort of thing. Think a nice little curve to catch a ball or something sharp to pop a balloon. Two players can share the main adventure and up to four can cut and caper in the Party and Blitz modes.
1. Brothers: A Tale of Two Sons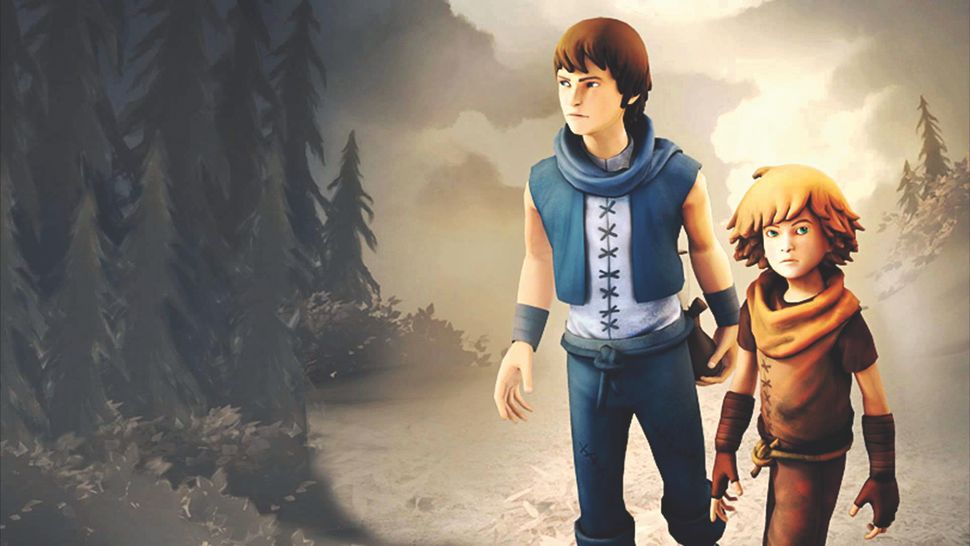 Genre: Action adventure
Gameplay Style: Co-operative
Whether you play solo or with a friend, prepare to be repeatedly punched in the feels. The mechanics are ingenious, the the two brothers controlled by one thumbstick, and one by the D-pad, and the story is one loaded with emotion. Your quest is to collect some Water of Life to cure your sick father, and there are perils and puzzles to face along the way. It's short and bittersweet, but packs in more story and feeling than games three times its length. Play with a sibling and it might even bring you closer, or at least stop your arguing about that time she stole your favorite hoodie.