The sun hangs high over the streets of Baghdad, casting its golden glow over bleached stone structures and brown-tipped palm trees, as a lethal weapon lingers in the shadows – I'm talking about Assassin's Creed Mirage, of course. We were treated to some new gameplay footage during this year's Ubisoft Forward showcase, and if I wasn't already excited to go parkouring on rooftops and stab enemies in the throat this autumn, you bet your shiniest blade I am now.
Heralding the stealth-focused heyday of classic titles in the franchise, the playable assassin this time around is Basim. You might recognize him from Assassin's Creed Valhalla, but with a tighter focus on small map exploration than the newer RPG entries, Mirage looks primed to present a dazzling return to the roots of what made this such an exciting series to begin with. It's shaping up to be a dedicated old-school-inspired Assassin's Creed game with plenty of surprises up its sleeve, and I can't wait for greater variety when it comes to executing the perfect kill.
Creed chronicles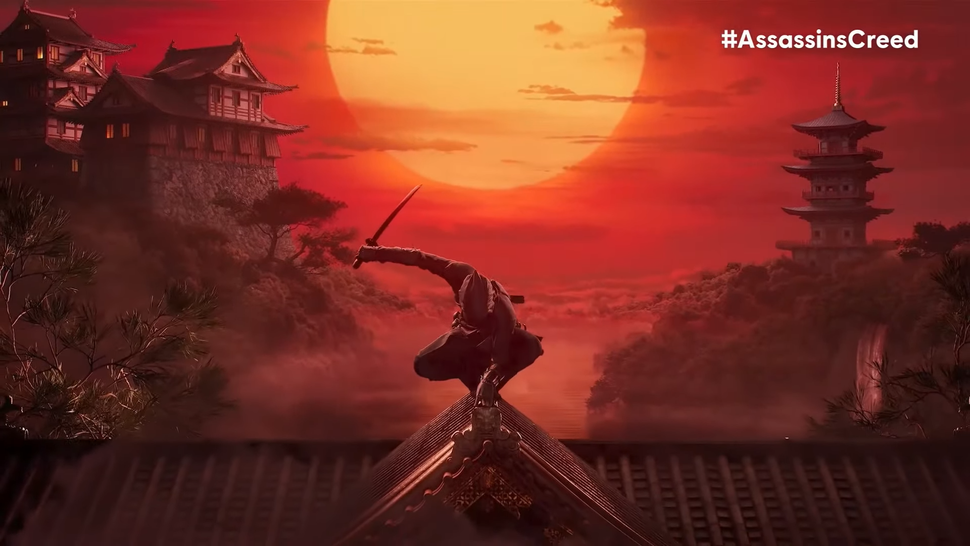 Mirage is just the first of the upcoming Assassin's Creed games to be released, with Red and Hexe on the way.
If there's one thing that all the best Assassin's Creed games have in common, it's the ability to, well, assassinate. Going in swords blazing is still an option, and I found it arguably the most logical and fun approach while playing Assassin's Creed Odyssey – who doesn't love to Spartan Kick enemies off cliffs rather than finishing them off?
As much as I loved exploring the beautiful open worlds of the RPG trilogy, riding my horse around Ancient Greece as Kassandra (Alexios who?) and picking up a side quest between bounty hunts, these newer games marked a paradigm shift in the franchise's established format. That change is something Mirage seeks to double back on, providing the best of both worlds to give you more creative ways to carry out contracts. Most importantly, it will make you feel like an assassin again.
You're forgiven for your skepticism, but these efforts are not to be waved off as mere fan service. The gameplay trailer gave us our first look at Assassin's Focus, a new feature useful when executing individual enemies in quick succession, and it already strikes me as one of the new Mirage mechanics that I wish we'd had sooner. It looks comparable to Red Dead Redemption 2's Dead Eye, but instead of slowing down time to allow you to mark several targets, it places a holographic Basim behind an enemy, primed for the kill.
When I saw how Basim seems to teleport between enemies, executing them in quick succession, I'd be lying if I said I didn't let out an utterly gleeful gasp. Multiple assassinations are nothing new to the franchise, and currently in the middle of an Assassin's Creed Syndicate replay to get myself hyped for Mirage's imminent release, it's one of the things I have the Frye twins do a lot. It's all well and good until the unassuming pair of enemies suddenly split off from one another right as I sneak up behind them, instantly pulling out their knives to retaliate.
With Focus, that should be a thing of the past. It seems to add even greater scope and flexibility to these executions, allowing you to take out individual targets who might be close in proximity to one another but not quite enough so for a standard double execution. Being able to choose targets from a distance is an added bonus, so I'm excited to bid farewell to blowing my cover with an accidentally loud, messy execution.
The usual suspects
As cool as new features sound, Mirage also brings back familiar gameplay elements from the RPG entries alongside the stealth-centric combat of the earlier titles. This seems to add even greater layers of variety to the gameplay, paying homage to classic Creed while still retaining the gloss of newness.
For starters, it's great to see some of Ezio's brutal execution moves from Assassin's Creed 2 being resurrected in Mirage. The recent gameplay trailer shows this in action, with Basim clinging to the edge of a watchtower, waiting for the opportune moment to grab and stab the lookout from below before chucking him to the ground. We also see Basim ordering civilians to "act as usual" to help him blend in with the crowd, similar to how Ezio would stroll along with a group to blend in with the crowd and evade being spotted by enemies. The verbal order he gives to the crowd by asking them to play along is an immersive addition to the blending mechanic, making the already stunning surroundings feel lived in rather than populated by empty shells.
Mirage also sees us once again hiding in the shrubbery to advance on enemies unseen, but an exciting element from more recent Assassin's Creed games I'm excited to see return is an eagle companion on top of our Eagle Vision.
In Mirage, Basim's eagle, named Enkidu, flies overhead to mark targets and locations for you to keep track of on your minimap, generally acting as an aerial lookout to help get the jump on enemies. We've seen this done before in both Odyssey and Origins, with Ikaros and Senu respectively providing some much-needed scope in such a vast open world. Exactly how often we will need to use Enkidu is yet to be seen, especially with the smaller maps of Mirage providing a tighter framework to play in, but I'm happy to see another winged companion all the same.
The game is still months from release, but Mirage already looks formidable. Parries are back and leaps of faith are back, as are additional contract conditions, aerial executions, and a weapon wheel full of useful tools. You can throw items to startle an enemy and draw their attention elsewhere, then disappear into a cloud of red smoke and vanish before anyone knows what just happened.
Assassin's Creed is a series that always had creativity at its core, whether that be coming up with unique ways to kill two enemies with one knife or getting from A to B the quickest. Ubisoft is long overdue delivering a return to form, no matter your feelings on the RPG trilogy, and by combining the best of all its beautiful worlds into one stunning product, Mirage could well be the greatest game in the AC franchise yet.
There's more to the upcoming Ubisoft games than Assassin's Creed Mirage, from Star Wars Outlaws to Avatar: Frontiers of Pandora.