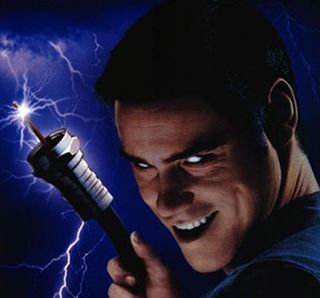 The Cable Guy (1996)
"The Cable Guy is still one of my favourite films to have worked on. I must say, however, the rough critical reaction made me doubt my instincts and sense of humour.
"If you email me, I will send you a list of every good review that movie got. Almost 20 per cent of the reviews were good, not that I'm counting. I didn't make another movie for eight years.
I spent that time making well-regarded television shows that were cancelled instantly. Not that I didn't realise that a Jim Carrey movie that ends with his
suicide attempt was a bit of a risk…"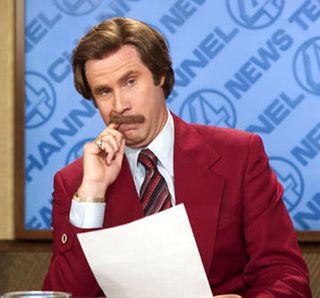 Anchorman (2004)
"Will Ferrell appeared on my show Undeclared right when he was leaving Saturday Night Live. And around that time, he showed me a script that he'd written with Adam McKay called Anchorman.
"During the last days of Undeclared, Will and Adam would come to the office every once in a while and kick around how to get someone to allow us to make Anchorman.
"When we were doing the movie, Steve Carell was clearly stealing a ton of scenes. After the results of Anchorman, I think studios were a little more open to giving someone like Steve a shot…"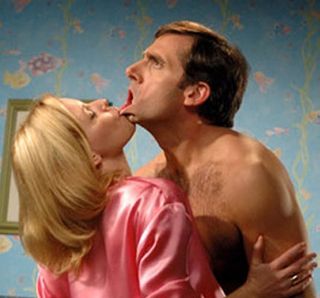 The 40-Year-Old Virgin (2005)
"I'm proud that the chest-waxing scene works so well, because it is so hard to get very big laughs in a movie and come up with something memorable.
"It was Steve's idea. He says, 'This is only funny if you really wax me.' We put four or five cameras on him and just did it. That worked better than I could have ever imagined.
"What I noticed was that people laughed really loud at some of the more brutal moments. When Catherine yelled, 'Einstein had a wife, who he fucked,' the crowd really laughed."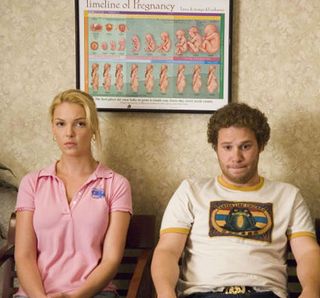 Knocked Up (2007)
"Seth gets a girl pregnant. That's enough for the movie. How deep and rich can we go with a simple idea? We actually improvised for five hours, where Seth and his idiotic stoner friends debate abortion.
"In terms of what I'll show or what I won't show, I just want the comedy to feel real. So the reason why I show a crowning shot is if I don't show it, it just looks like an episode of Friends.
"The MPAA called me and said, 'We love it!' No, they said it's fine. I think you're allowed to show that…"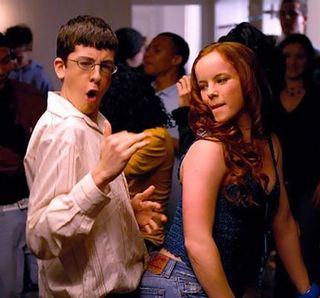 Superbad (2007)
"We'd watch the movie and go 'How many these "fucks" can we remove?' We literally removed every single one in the movie that isn't connected to something that gets a laugh and it's still 100s.
When you're R-rated, it allows you to be honest. You can show how people actually behave and so I feel like it's taken the handcuffs off of a lot of people.
I showed my wife the trailer and it says, 'From the guy who brought you The 40-Year-Old Virgin and Knocked Up…' And she just said, 'Great, you've become that guy.'"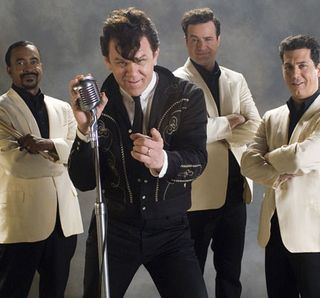 Walk Hard: The Dewey Cox Story (2007)
"It's a goof on movies like Ray and Walk The Line, so we started watching every single biopic we could get our hands on.
"Dewey Cox has been addicted to a lot of drugs. He's gone through a lot of wives and when he was a kid he accidentally cut his brother in half with a machete.
"He works out these problems in this movie and we were very sure it was going to win an Oscar. We were pretty sure that it was a shoo-in."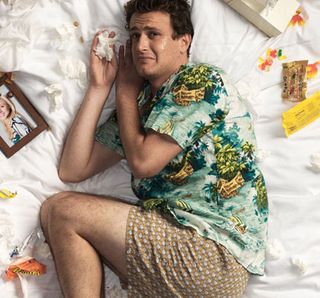 Forgetting Sarah Marshall (2008)
"Jason Segel and I had worked together on Freaks And Geeks , but you can only do so much on TV. We couldn't show his penis on that.
"You know, I asked to see it when we handed in the first draft of the movie. We all tried to come up with as many funny lines for the posters as we could.
"A lot of them they wouldn't allow us to do. One of them, to put on the side of a bus, was: 'I hope this bus hits Sarah Marshall.'"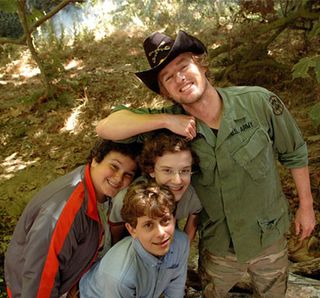 Drillbit Taylor (2008)
"A friend of mine at Paramount told me he had this treatment that John Hughes was never able to finish a script on. I asked Seth Rogen to take a look at it and we went about trying to make a movie in the tradition of the great John Hughes movies.
"He is obviously a giant influence on me. I don't think I have ever enjoyed a movie more than Sixteen Candles when it came out. In my mind, I always
considered myself an Anthony Michael Hall type of guy.
"A lot of my later work is about the same type of outcast that John Hughes often wrote about."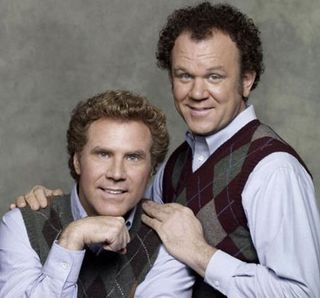 Step Brothers (2008)
"I think everyone noticed that John C Reilly and Will Ferrell had a special chemistry in Talladega Nights and so they came up with this idea together that they would be step brothers later in life.
"And there are no cars, so I didn't have to worry about cars. That makes things easier. I think they said, 'Let's do something again. But without dangerous scary cars.'
"When you're editing a movie, you have to watch it about 200 times. Me and Adam McKay would laugh every single time at something Will was doing. "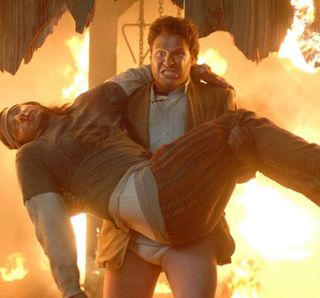 Pineapple Express (2008)
Years ago I watched True Romance and I thought Brad Pitt was so funny as a character. I thought, 'I wish this movie followed him out the door.'
I thought it would be great to do one of those pot movies, but with the action of a Jerry Bruckheimer movie.
You know, this movie is kind of like Superbad with a high body count. Seth Rogen was so enthusiastic about making an action movie, so excited about blowing things up and figuring out ways to shoot people."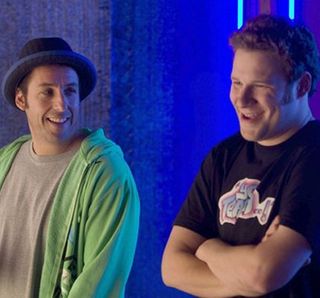 Funny People (2009)
"I'm excited about Funny People because the movie isn't about comedians in clubs trying to get ahead and people trying to make it.
"What gives the movie a weird texture is it's about what comedians do, they try to be funny at their job. It makes the life or death issues more interesting because it's this wounded, funny person dealing with it."
For more of Judd Apatow on his own movies. see the next issue of Total Film Magazine (158) on sale July 30.