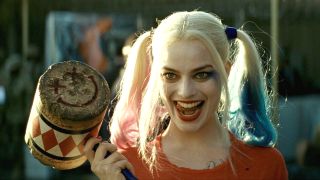 They're all winners! Well... kinda
Every year Hollywood's elite gather together to honour the best movie offerings from the past 12 months at the Academy Awards. Awards season isn't always about honouring the best, though. The Golden Raspberry Awards (or Razzies, as they like to be called) instead celebrate the stinkers and box office flops that invade multiplexes on an all too regular basis. In a shock twist, some movies manage to find themselves up for both an Oscar and a Razzie. It seems impossible, I know, but here's a look at the movies that earned both award nominations.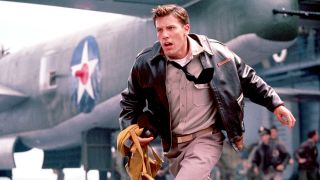 15. Pearl Harbour (2001)
The Oscars: With a checklist of historical setting, sweeping romance, and overlong running time it's pretty clear that this was Michael Bay's attempt to replicate the success of Titanic. A major awards haul didn't happen, but it did secure a Best Sound Editing prize and earn nominations in three other secondary categories. Yes, Pearl Harbor is an Oscar winner!
The Razzies: Six nominations - including Worst Picture, Director, and Actor - shows just how much Razzie judges dislike this WW2 drama. Their disdain is apparently ongoing, too. Nine years after its release Ben Affleck was nominated for the Worst Actor of the Decade Razzie thanks to his combined efforts in Pearl Harbor, Daredevil, Paycheck, and Gigli.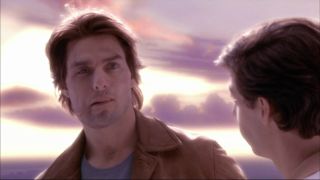 14. Vanilla Sky (2001)
The Oscars: The Paul McCartney title track for Cameron Crowe's mind-bending drama is its sole Academy Award nomination. McCartney lost out to Randy Newman, but seeing as he already has an Oscar on his shelf thanks to the musical score for Beatles film Let It Be it's probably no biggie.
The Razzies: Penélope Cruz? Surely not! Yes, Cruz earned Vanilla Sky a single Razzie nomination in the Worst Actress field. However, it's worth noting that this was a combined 'honour' taking into account her performances in Blow and Captain Corelli's Mandolin as well.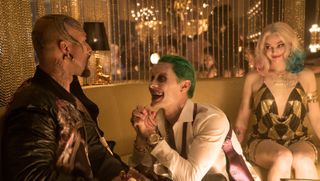 13. Suicide Squad (2016)
The Oscars: DC's supervillain blockbuster was on the receiving end of some brutal hits from critics, despite gaining a good box office return. So, chalk up that single Oscar nomination for Makeup and Hairstyling as a bit of a surprise. In fairness, Harley Quinn and The Joker do look pretty flawless amid the quips and carnage.
The Razzies: Jared Leto's cackling Clown Prince of Crime clearly isn't to Razzie voters' tastes. He's the owner of a Worst Supporting Actor nomination, with David Ayer's script also up for a Razzie. Two nominations doesn't seem all that bad when compared to the eight nods for fellow DC film Batman v Superman: Dawn of Justice, though.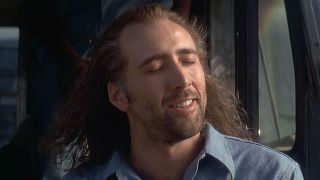 12. Con Air (1997)
The Oscars: This airborne blockbuster classic features Nicolas Cage in his action hero prime but also, according to the Academy, sound and an original song worthy of Oscar nominations. The latter, 'How Do I Live', was written by serial nominee Diane Warren, although it was hardly music to the ears of those behind the Razzies...
The Razzies: Yes, 'How Do I Live' was up for the Worst Song Razzie. It didn't win, but Con Air's explosive Las Vegas plane crash finale did manage to earn the film a special award for Worst Reckless Disregard for Human Life and Public Property.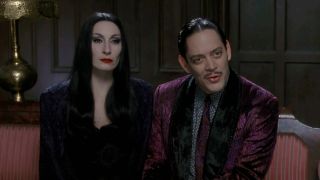 11. The Addams Family (1991)
The Oscars: Decked out in some creepy, kooky, mysterious, and spooky outfits, the Academy gave Morticia and family recognition in the Best Costume Design category. Eccentric Gothic-horror doesn't get more stylish than this.
The Razzies: MC Hammer followed up 'U Can't Touch This' with this film's theme 'Addams Groove', one that the Razzies felt was bad enough to earn a Worst Song nomination. Two years later the sequel Addams Family Values went one better to actually win the prize, courtesy of Tag Team's 'Addams Family (Whoomp!)'. No, I don't remember it either!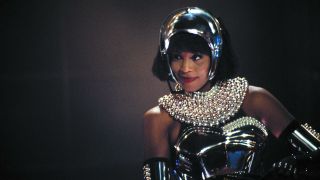 10. The Bodyguard (1992)
The Oscars: With Whitney Houston making her movie debut, it's no surprise to learn that the tunes 'I Have Nothing' and 'Run to You' were nominated for Best Original Song. 'I Will Always Love You', of course, wasn't eligible because it's a cover of Dolly Parton's original track.
The Razzies: Seven nominations - including Worst Picture, Worst Actress for Houston, and Worst New Star for Kevin Costner's crew cut - made The Bodyguard the frontrunner at the 13th Golden Raspberry Awards. As Houston crooned 'I Have Nothing', so too did the film - it didn't win a single thing. Instead Shining Through and Stop! Or My Mom Will Shoot were the big winners that year.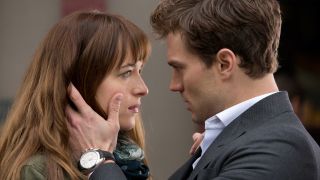 9. Fifty Shades of Grey (2015)
The Oscars: The film version of EL James's kinky pageturner Fifty Shades of Grey won't go down as a cinema classic, but it did produce a moody and memorable theme song from The Weeknd. 'Earned It' represents the sole Oscar nomination for a movie that was red hot at the box office but hated by critics. Which leads us to...
The Razzies: Five wins from six nominations made Fifty Shades a Razzie 'success' story, although it shares the Worst Picture trophy with the ill-fated Fantastic Four reboot. Stars Dakota Johnson and Jamie Dornan came out of it the worst, each winning their respective acting prizes AND one for Worst Screen Combo.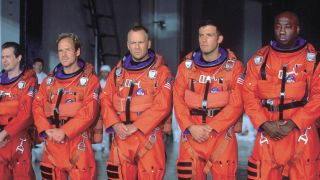 8. Armageddon (1998)
The Oscars: Here's a shocking statement: Michael Bay's Armageddon has four Academy Award nominations. Less surprising is the fact that they're in the technical categories and for 'I Don't Want to Miss a Thing', the lung-busting rock ballad from Aerosmith.
The Razzies: This was a particularly bad one for Bruce Willis, who won a Worst Actor Razzie for his triple-header of Armageddon, Mercury Rising, and The Siege. Armageddon also scooped up nominations in six further categories, including one for a script co-written by JJ Abrams and Worst Song for the Oscar-endorsed 'I Don't Want to Miss a Thing'.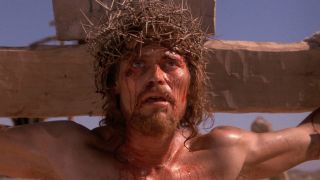 7. The Last Temptation of Christ (1988)
The Oscars: Silence aside, the Academy doesn't usually ignore a movie when Martin Scorsese is behind the camera. It may have taken an age for them to finally give him the Best Director prize (for 2016's The Departed), but his career up until then was bursting with nominations. Controversial religious epic The Last Temptation of Christ only earned one Oscar nod but, you guessed it, Scorsese was the recipient.
The Razzies: Outside of Robert De Niro and Leonardo DiCaprio, the man Scorsese likes to cast the most is Harvey Keitel. His role here as Judas was no divine miracle in the eyes of Razzie voters, who put him up for the Worst Supporting Actor award. Surely this is cinema sacrilege?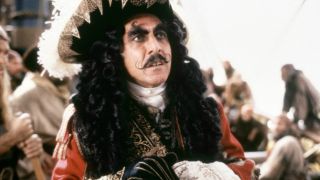 6. Hook (1991)
The Oscars: Written off as a rare Steven Spielberg misfire (even the director himself isn't too keen on it), this Robin Williams-led Peter Pan sequel is still an impressive sight thanks to its dazzling vision of Neverland. Oscar voters agreed, handing the blockbuster five nominations in behind the scenes categories including Best Visual Effects and Best Art Direction.
The Razzies: Even an A-lister like Julia Roberts isn't immune to Razzie attention. Fresh from the success of Pretty Woman she was nominated for the Worst Supporting Actress gong for playing Peter's busy sidekick Tinkerbell. Rumour has it Roberts was so difficult to work with the cast and crew referred to her as 'Tinkerhell' throughout the shoot.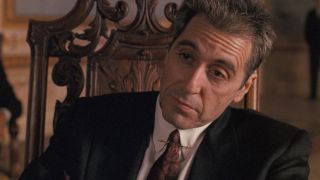 5. The Godfather 3 (1990)
The Oscars: It may be no one's favourite Godfather movie, but that didn't stop the Academy from falling over themselves to dish out nominations for the closing chapter in Francis Ford Coppola's crime trilogy. This has a staggering seven nominations - including the prestigious Best Picture and Best Director - although it eventually left the ceremony empty handed.
The Razzies: A last-minute replacement for Winona Ryder, Sofia Coppola found it tough to get to grips with the challenging role of Mary Corleone - so much so, in fact, that she's the winner of Godfather 3's two Razzies for Worst Supporting Actress and Worst New Star. It was a brief setback, though, because Coppola has now reinvented herself as one of the best directors in the business.
4. Basic Instinct (1992)
The Oscars: The super-charged erotic thriller has nominations for Best Editing and Best Original Score (for screen legend Jerry Goldsmith) on its honours list, although scandalously there's no love for Sharon Stone's star-making turn as psycho killer Catherine Tramell. Ice pick murders are clearly too much for Academy voters!
The Razzies: Okay, three nominations for Basic Instinct - for Michael Douglas, Jeanne Tripplehorn, and, ahem, Stone's 'New Star tribute to Theodore Cleaver' - is pretty bad, but at least the film fares better than its belated sequel. Basic Instinct 2 has a hefty four Razzie wins and a further three nominations to show for its efforts.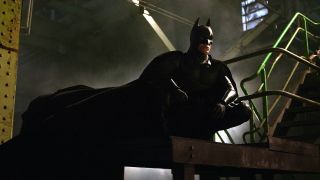 3. Batman Begins (2005)
The Oscars: It's rare to see superhero movies pick up Oscar nominations outside of the visual effects category, but Christopher Nolan's classy Dark Knight reboot has a Best Cinematography nod thanks to Wally Pfister's moody approach to filming Gotham City. Memoirs of a Geisha beat him to the Oscar, although Pfister eventually bagged a statue thanks to his work on Nolan's Inception.
The Razzies: Spare a thought for poor Katie Holmes. Not only was she nominated for the Worst Actress Razzie, she also dropped out of sequel The Dark Knight in favour of appearing in comedy flop Mad Money. The ex-Dawson's Creek star has two career Razzies, courtesy of a Most Tiresome Tabloid Targets prize she shares with Tom Cruise from 2006 and the Worst Screen Couple award she received with Adam Sandler for Jack & Jill.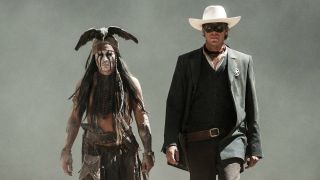 2. The Lone Ranger (2013)

The Oscars: It's not often that producer Jerry Bruckheimer experiences box office failure, but his take on The Lone Ranger fell some way short of expectations in 2013. At least it boasts some high-octane action scenes and authentic cowboy style as it bagged Oscar nominations for Best Visual Effects and Makeup and Hairstyling.
The Razzies: Winning the Worst Remake, Rip-Off or Sequel Razzie marks the low point for The Lone Ranger, but the film was also in contention for four other Razzies - Worst Picture, Worst Actor for Johnny Depp, Worst Director for Gore Verbinski, and Worst Screenplay thanks to the scribblings of Ted Elliott, Terry Rossio, and Justin Haythe.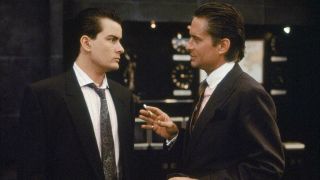 1. Wall Street (1987)
The Oscars: Michael Douglas gives a career-best performance as Gordon Gekko in Oliver Stone's "greed is good" '80s classic. Gekko's financial swindling bagged Douglas the Best Actor trophy, and the sole Oscar win for Wall Street. However, another cast member wasn't quite so lucky when it came to awards season…
The Razzies: Daryl Hannah's back catalogue reads like a list of modern greats - Blade Runner, Splash, and Kill Bill to name just three. When it comes to Wall Street, though, she was awarded the Worst Actress prize for her role as Charlie Sheen's love interest. Unlike the rest of the movies on this list, this makes Wall Street the only film to win both an Oscar and a Razzie.