With Summerslam on the horizon, developer 2K has begun to reveal the names confirmed for the WWE 2K18 roster – beginning with cover star Seth Rollins and pre-order bonus Kurt Angle. While the official confirmations end there for now, GR+ super-sleuthery can reveal more names almost certain to feature this year, after microscopic study of WWE 2K18's cover-reveal trailer. It features Rollins laying waste to Mankind's mask and Ric Flair's robe, for instance – and there's no way those items would feature if those wrestlers weren't in the game.
Below are all the confirmed and rumoured names to emerge so far, alongside a hitlist of the ones 2K needs to add to make this the most comprehensive roster in WWE series history.
CONFIRMED: Kurt Angle
It's become standard for 2K to import the WWE's Hall Of Fame draft class each year into the video game series, and this year Kurt Angle is its biggest name. He's confirmed as a pre-order bonus, and you get two versions of him to play with: his WWE 'American Hero' persona, and ECW 'Wrestling Machine' one.
CONFIRMED: Seth Rollins
The former Shield member and current 'Architect' is 2K18's cover star, and the centrepiece of its 'Be Like No One' advertising campaign. His in-game likeness was hugely improved in WWE 2K17 – what we'd really like now is more options for Rollins' in-game attire, such as the white gear worn during his NXT Champion days.
RUMOURED: Andre The Giant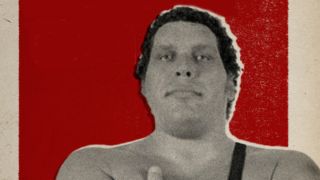 Andre's is one of two statues to appear in the 2K18 cover reveal vid – I'll get to the other one shortly – suggesting he's back for another WWE game appearance. At 7ft tall and 520lbs, he'll unquestionably be the largest superstar to grace the roster, and a dream bout with fellow walking megalodon Braun Strowman surely beckons.
RUMOURED: Brock Lesnar
The official 'WWE Games' Twitter account rarely mentions individual wrestlers by name, precisely to keep roster details secret until a later date – but it recently made a big deal of wishing 2K17 cover star Lesnar a happy birthday. And as the most lucrative star in the business right now, there's simply no way he misses out on 2K18.
Happy birthday to #TheBeast and #WWE2K17 cover star @BrockLesnar! pic.twitter.com/IgyoHKEsAXJuly 13, 2017
RUMOURED: Brutus Beefcake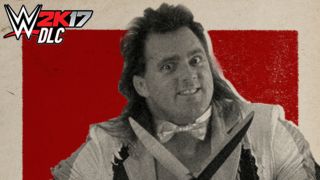 The WWE's greatest – and mercifully only – on-screen hairstylist made WWE 2K17 as a DLC character, and a sighting of his shears in the cover reveal trailer suggest he's upgraded to an on-disc wrestler this year. This could also mean good news in the weeks to come for Tatanka, Sycho Sid and the Fabulous Freebirds.
RUMOURED: Ember Moon
For approaching a year, WWE's developmental division has centred on Asuka – but with a main roster move likely imminent for the ruthless Japanese bone-bender, Moon is being groomed as the next queen of NXT. She's already been tweeting excitedly about this year's game, suggesting a roster debut could well be in the offing.
All the @WWEgames trailers are always soo awesome they always get me game already!! "Oh it's true, It's DAMN true!" #WWE2K18 https://t.co/SZLfGJfj5TJuly 11, 2017
RUMOURED: Mick Foley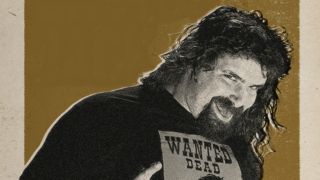 Two Foley items are wrecked by Seth Rollins in the WWE 2K18 cover reveal teaser: his Mankind mask and Mr Socko sock puppet. That means he's almost certainly in, though it remains to be seen whether or not we'll get all three of his WWE personas: Mankind, Cactus Jack and Dude Love.
RUMOURED: Ric Flair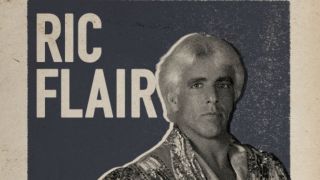 The Nature Boy's robe is one of the classic WWE artefacts destroyed by Seth Rollins in 2K18's cover reveal trailer, effectively confirming his place on the roster. He's guaranteed to be joined by daughter Charlotte sometime before its October release date.