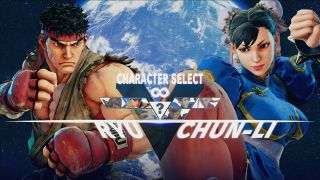 Present and accounted for
This it it: we now know exactly who will be in Street Fighter 5. Fighting games have always been defined by their characters, and without a strong roster of compelling, unique fighters to choose from, brawls will inevitably end up feeling kinda 'meh'. But Capcom's legendary Street Fighter series has always offered a diverse range of competitors - and Street Fighter 5 is no different. Whereas Street Fighter 4 put a lot of emphasis on its eccentric newcomers, SF5 is bringing back plenty of old favorites (with some new twists).
We've rounded up all the for-sure fighters who'll be in SF5's 16-character roster at launch, along with all the DLC characters confirmed for post-launch updates. Which character will you be choosing as your go-to main? Time to make your selection.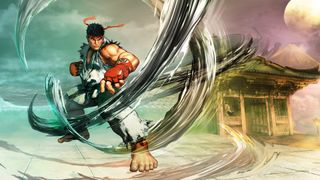 Ryu
It simply wouldn't be Street Fighter without series frontman Ryu. With his iconic gi, noble fighting spirit, and fireballs aplenty, Ryu is back to kick some butt in SF5. As always, his suite of specials - hadokens, shoryukens, and hurricane kicks - make him a well-rounded fighter that can deal with any situation, against any opponent. Ryu's the kind of character that appeals to beginners and veterans alike, thanks to his versatility and timeless moveset.
In SF5, Ryu seems to have retained his signature moves - including his normal attacks, such as the crouching medium kick that easily combos into a point-blank hadoken. His V-abilities are also perfect for anyone who loved Street Fighter 3: Third Strike. Ryu's V-Skill is a parry (the only one in the game), while his V-Trigger, Denjin Renki, lets him power up fireballs for extra guard-breaking power.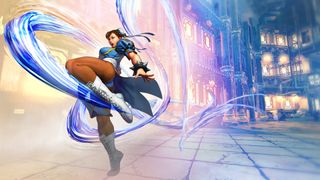 Chun-Li
The first lady of fighting games is back, and it looks like her kung fu is better than ever. You no doubt know Chun-Li for her adorable hair buns, spiked bracelets, and thigh muscles that look beefy enough to snap bones like twigs. Like Ryu, Chun-Li has her standard special moves at the ready: lightweight kikoken projectiles, lightning legs that strike like a machine gun, and a variety of tricky flip kicks that can throw opponents off-balance.
Her playstyle favors agility over big damage, but Chun-Li's more than capable of some devastating combos and meaty hits. Counter to Ryu's lightning-based V-Trigger, Chun-Li enhances herself with the power of flowing water, which makes her normal attacks deal additional hits. Her V-Skill also enables tons of tricky mix-ups, since she does a short hop into the air.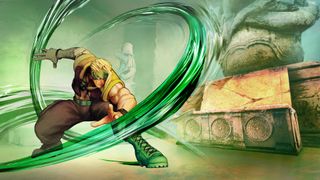 Charlie Nash
In English versions of Street Fighter, he's Charlie; in Japanese, he's Nash. Convenient, then, that his full name clears up any possibility of mistaken identity. Charlie is a staple of the Street Fighter Alpha series, before he met a heroic end saving Guile and Chun-Li from a fatal explosion. So if he's dead, how is he back for SF5? One look at his new form, which appears to be bits and pieces of rotting flesh stapled together like Frankenstein's monster, should provide some answers.
Not only has Charlie's appearance changed - he also has some new game-changing special moves in addition to his previous toolkit of sonic booms and flash kicks. Through some kind of strange magic (no doubt related to the jewel embedded in his forehead), Charlie can now teleport around the screen for devious mix-up opportunities. He's also got a face-electrifying command grab, and his V-Trigger lets him instantly dash in any direction. Crazy!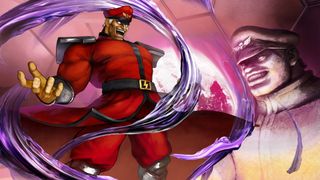 M. Bison
For us, the moment M. Bison returned to Street Fighter was the most important day of our lives. But for him... it was Tuesday. The classic big bad of Street Fighter is back, and that head of white hair under his trademark cap indicates that yes, the ol' dictator can actually age. Known for his mighty Psycho Crusher and unrelenting Scissor Kicks, M. Bison is the perfect fit for players that like to apply pressure on their opponents and never let up.
In addition to his lightning-fast teleport, it looks like Bison will have another tool to get close to fighters that like to keep him at bay: a projectile reflector that sends a burst of Psycho energy back at whoever's chucking fireballs. And his V-Trigger mode lets Bison unleash his raw Psycho power on the poor opponent, complete with devastating double-headstomps and additional hits on his Scissor Kicks.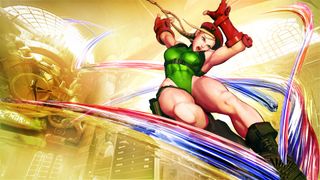 Cammy
SPIRAL ARROW! Prepare to protect your legs for dear life, because Cammy's probably going to kick her way clear through your shins. This British special forces agent has been a fan favorite ever since her debut as a new challenger in Super Street Fighter 2, getting by without a projectile thanks to her screen-crossing dive attacks. Cammy's one of the most nimble, tricky-to-read fighters in the whole franchise, and her extensive, finesse-demanding combos always get spectators pumped up.
In SF5, one of Cammy's existing moves has become an invaluable asset: the Axel Spinknuckle, which is now her V-Skill. This attack was already pretty effective at throwing your rival off-balance in previous games, but it can actually pass through opponents in SF5, making it one of the simplest and most effective cross-up attacks imaginable. Cammy's V-Trigger, Delta Drive, also makes all her special moves safer by giving them similar phase-through properties. Your enemies will be spinning in circles trying to figure out which way they should block.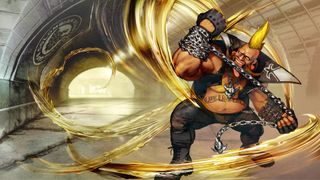 Birdie
We never would've guessed it before, but this stylish punk from the streets of England is back after being AWOL since Street Fighter Alpha 3. Birdie seems to have neglected his workout regimen, since he's got a spare tire where his six-pack used to be. That might have to do with his voracious appetite for junk food, a new character trait that factors into his existing chain-grabbing moveset. Basically, this is Birdie by way of SF4's Rufus, minus his iconic mohawk with the physically impossible circle in the middle.
Birdie's suite of V-Gauge abilities all revolve around food. His V-Trigger, called Enjoy Time, has him scarf down a hot pepper and go red with heat, adding extra damage and guard-break to his attacks. And his three distinct V-Skills feel like something out of Smash Bros.: Birdie can gulp down a donut for a V-Gauge boost, a banana for a stationary, opponent-tripping peel, or an energy drink which he rolls along the ground as a projectile. And Birdie's never sated - every match ends with him hungrily digging into a pastry that's the size of a small child.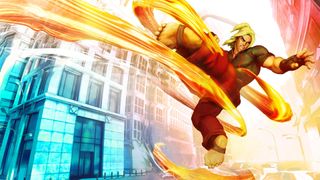 Ken
Acting as the American yin to Ryu's Japanese yang, Ken Masters is as much a part of the series as his trusty sparring partner. The brash, dragon-punch-happy fighter is literally letting his hair down in SF5, showing off a magnificent mane of blonde locks and loosening up his trademark red gi to reveal his slick Under Armour-esque suit. Ah, Ken - ever the showman.
As before, Ken's special move set is a tweaked version of Ryu's tuned for quicker attacks and constant offense, with hurricane kicks that travel faster and Shoryukens that are more damaging (and flashier) in exchange for increased risk. When Ken activates his Heat Rush V-Trigger, he goes full-on Human Torch, adding searing flames to all his attacks. Meanwhile, his V-Skill encourages constant aggression, as it lets you dash in to close the gap if your opponents flee from your red-hot feet.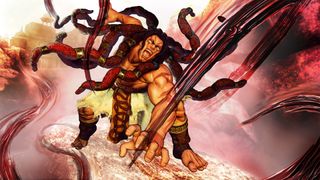 Necalli
If Akuma and The Flying Spaghetti Monster had a lovechild, it would probably look exactly like Necalli, the first newcomer to be revealed for the SF5 roster. Necalli's tentacle-like dreadlocks flop around wildly whenever he goes in for the attack, which is pretty much always, given his in-your-face special moves and brutal command grab. He may not be one for conversation - or words in general - but Necalli lets his V-shaped tribal markings and 'crazed warrior' stare do the bulk of the talking.
Those who enjoy C. Viper's tricky Seismic Hammer attack in SF4 will appreciate Necalli's Culminated Power V-Skill, which slams the ground to trip up the opponent from any range. And when you're ready to go Super Saiyan, you can activate the Torrent of Power V-Trigger, which turn Necalli's hair into an explosion of demonic tendrils and significantly alters his moveset (including a super move that can only be activated in this mode).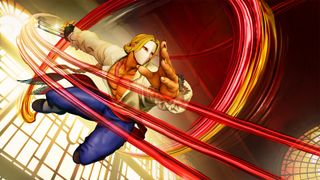 Vega
Everyone's favorite high-flying, narcissistic pretty boy is back. Vega earned the nickname of the 'Spanish Ninja' with his acrobatic attacks and wall-jumping slashes, and his metal claw provides incredible reach on his normal strikes (provided the opponent hasn't knocked it off). If you're the kind of player who likes to frustrate the competition by wearing them down with tricky mixups and keep-away tactics, you'll be all over Vega and his beauty-preserving mask.
Dashing off of walls and into the air is still the crux of Vega's offense in SF5, and his iconic rolling attack gets an upgrade with an overhead kick to cap it off. The Matador Turn V-Skill lets Vega nimbly dodge incoming attacks - great for bypassing fireball spam - which can transition into a knockdown counterattack. There's also Bloody Kiss, Vega's V-Trigger, where he flings a rose at his target (not unlike SF3/4's dapper boxer Dudley); if it hits, Vega will unleash a savage zig-zag of slashes to carve up his enemy.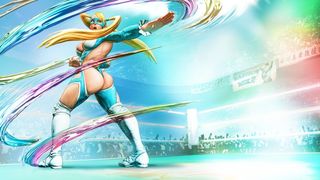 Rainbow Mika
This zany pro wrestler hails from Street Fighter Alpha 3, where she instantly stood out from the pack with her ridiculously impractical attire and a grappling style fashioned after Zangief's piledrivers. Like SF3's Hugo, "Rainbow" Mika Nanakawa frequently utilizes her butt as a weapon, flinging herself into the opponent backside-first for devastating effect. It's all for her fans, and the Japanese wrestler's moxie comes through in her boisterous, crowd-pleasing personality.
That's the entire basis of R. Mika's V-Skill in SF5, called Zealous Mic Performance, which lets her amp up the damage on her next grapple attack by hyping up spectators with an impassioned speech. Mika's heavy-hitting command grabs make her the premier grappler of SF5's roster thus far, and her buttocks-based special moves look as harmful as they are hilarious. Hardcore wrestling fans will adore her referential throw animations, which include nods to the Frankensteiner, the Giant Swing, and the iconic Stone Cold Stunner. As a bonus, Mika's V-Trigger makes full use of her tag-team expertise, letting Mika call in her tag partner/rival Nadeshiko for a jaw-cracking dropkick.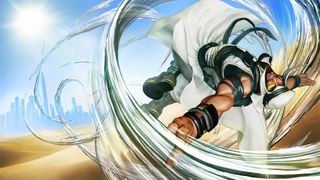 Rashid
Rashid's another newcomer for SF5, and has the distinction of being the series' first contender hailing from the Middle East. We're not sure what the deal is with the green, Saiyan-like scouter doohickey he wears over his left eye, but Rashid's nimble moveset is a powerful mix of agility and angled attacks, making for some incredibly tricky offense. He's a bit like the dapper version of Mega Man's famed Robot Master adversary Air Man, given that Rashid uses a variety of whirlwind projectiles and gale-force cyclones to toss around his opponents.
Mixing up the enemy seems to be Rashid's specialty, thanks to his dual-purpose V-Skill: it can either launch him into a front flip to set up for a hawk-like divekick, or do a quick forward roll into a rib-shattering kick if activated while crouching. Meanwhile, Rashid' V-Trigger, Ysaar, gives him the kind of space control that defined Dhalsim in USF4. It sends out a towering, slow-moving twister that damages your opponent and can even speed up some of your special moves, putting the pressure on in a big way.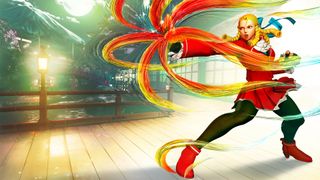 Karin Kanzuki
Like R. Mika, Karin's making a comeback despite only appearing in Street Fighter Alpha 3, courtesy of her IRL fan following (especially in Japan, where she even beat Ryu in a ballot for players' favorite characters). Born into the rich Kanzuki family, Karin fancies herself to be Sakura's rival after Sakura trounced her in a scuffle. She may be something of a snobby rich girl, but Karin knows how to brawl with the best of 'em, thanks to her devastating spin-kicks and overhead smacks. And you can't help but love her haughty laugh after each victory.
Karin's V-Skill, Meioken, is a projectile-nullifying palm strike that helps her close in on any opponent who's desperately trying to play keep-away. That's simple and easy to understand - the polar opposite of her V-Trigger, which may require a flowchart when you're first learning how to utilize it. Called the Kanzuki-Ryu Guren No Kata, this special mode gives access to the Guren Ken attack, which itself has six different follow-ups to confuse the hell out of your opposition. Once you're able to grasp the full potential of this ability, you'll turn Karin into one of the most unpredictable fighters in the whole roster.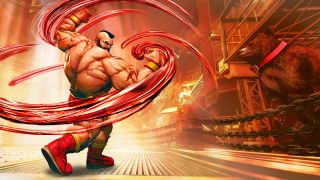 Zangief
Should you find yourself alone in the Russian wilderness on a cloudless, starry night, they say you can hear the spirited grunts and cries of the Red Cyclone wrestling grizzlies for sport. Zangief - the hard-hitting, grab-happy wrestler who's been piledriving fools since 1991 - is back for another go-around in Street Fighter V. And as you can see from the screens, the man hasn't aged a day. He's a grappler through-and-through, with a few new tricks to help him close the gap between his opponents and his glorious muscles.
First out of the tool box is Iron Muscle, Zangief's V-Skill. With the push of a button, the Red Cyclone turns a deep shade of red and absorbs one attack - similar to Ryu's parry. The move recovers quickly, letting you follow up with another parry if needed or a grapple to surprise your opponent. Second is Cyclone Lariat, Zangief's V-Trigger. This spinning attack draws in your foe from a distance, at which point you can either continue the assault with multi-hitting strikes or stop spinning and throw out a pile driver. It's like Zangief always says, "Sooner or later, I piledrive everyone."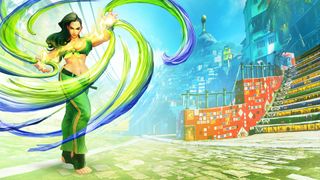 Laura Matsuda
Laura's currently the closest thing we have to Blanka in SF5: this newcomer also hails from Brazil, and sports green as her primary color. At first glance, you might even mistake her for Killer Instinct's B. Orchid, given that both bruisers have the same taste in neon-green-and-yellow fashion. Laura practices Matsuda Jiu-Jitsu, her family's take on trusty Brazilian grappling techniques mixed with some static-shock projectiles reminiscent of Blanka's electrified attacks.
Laura's V-Skill, Linear Movement, is all about spacing, letting her get in or out of her opponent's reach almost at will (or simply kick them in the head if you choose to remain stationary). When you're ready to go full Blanka, you can activate her V-Trigger, Spark Show, to power up your projectiles, infuse your normal attacks with a stun-inducing current, and gain some extra distance on your Linear Movements to boot.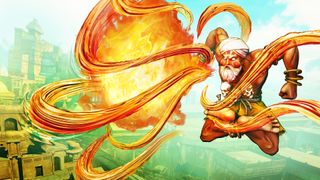 Dhalsim
This not-so-non-violent pacifist is back in SF5, and like M. Bison, Dhalsim is starting to show his age. He now complements his three-skull-necklace with a turban and a long white beard, giving him the appearance of a village elder - appropriate, given that he's a time-honored veteran of the series. Dhalsim's still able to hover in midair, teleport, stretch his limbs, and breathe fire, so he's still the same elastic yogi you've known and loved since Street Fighter 2.
But SF5 supplies Dhalsim with some new tricks to maximize his keepaway tactics and zoning potential. For starters, his fireballs now travel in a large overhead arc instead of a straight line in front of him - perfect for tricky mix-ups and knockdown setups (especially when you factor in teleportation). His V-Skill, Yoga Float, immediately props Dhalsim into the air where he can unleash an attack. It seems useful for dodging projectiles and setting up a counterattack, in the same way as SF4's Yoga Tower. Dhalsim's V-Trigger, Yoga Burner, lays out a carpet of prolonged flame on the ground, letting you deny space and trap your opponent in a disadvantageous spot.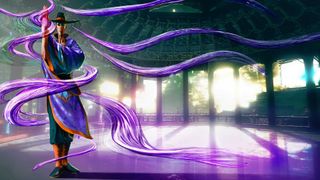 F.A.N.G
The final reveal for SF5's at-launch roster is another newcomer, and quite frankly, he's a big ol' weirdo. This assassin's look is nothing if not eye-catching, with flowing purple robes covering his incredibly lanky limbs and a gigantic hat atop his impossibly long face. In a bizarre switch, F.A.N.G (no word yet on what that acronym actually means) seems to have replaced Sagat as M. Bison's right-hand man in the evil Shadaloo regime.
F.A.N.G's moveset complements his devious nature, introducing poison mechanics to Street Fighter for the first time. By lobbing high-arcing orbs of purple goo, planting plumes of smoke on the ground, or encasing himself in a cloud of toxic vapor with his V-Trigger move Dokunomu, F.A.N.G can inflict a damage-over-time debuff that'll slowly chip away at the opponent's lifebar. He also seems to function a bit like a not-so-stretchy Dhalsim, given his long-range normal attacks and evasive movements, including a slide that can slip right underneath projectiles.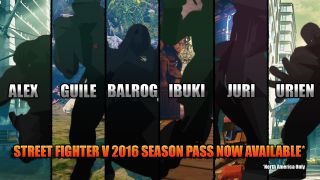 Incoming DLC characters
In addition to the 16-character roster at launch, Capcom will be adding a minimum of six characters after release day in the form of DLC. While they haven't been fully shown off in their SF5 forms, these six returning fighters have all proven to be fan-favorite contenders in previous games.
When it comes to purchasing the additional fighters, you've got a few options. Picking up the $29.99 / 24.99 Season Pass guarantees you'll get each new fighter when they're rolled out, but you can also buy them individually for $6 / 4.75 apiece, or unlock them for free if you've accrued enough Fight Money (the in-game currency awarded for simply playing the game). Pretty reasonable, as far as fighting game DLC goes!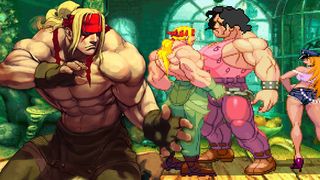 Alex
It's strange to think about now, but when Street Fighter 3: New Generation debuted back in 1997, Alex was being positioned to replace Ryu as Street Fighter's frontman. This cocky American wrestler didn't end up being all that popular, but there's a captivating machismo to Alex's heavy-hitting, gut-thumping attacks. His Power Bomb grapple, head-smashing Air Stampede boot stomp, and quick Flash Chop all evoke real-world WWE moves - as real as those can be, anyway. And no other fighter has the admirable audacity to rip off their headband post-match and simply shout out "WEAK!"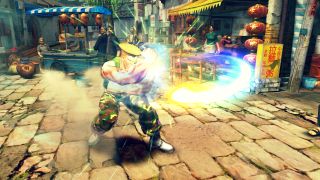 Guile
Soldiers don't come more all-American than Guile, the Sonic Boom-flinging, shades-wearing family man with a pristine head of hair. Guile is one of the strongest defensive fighters in the whole series, and seeing how his old war buddy and functional clone Charlie has been reworked into an aggressive bruiser, Guile should feel much more distinct with his traditional, keepaway-oriented role. Between his incredibly powerful normals, constant stream of projectiles, and air-dominating Flash Kicks, playing against the impenetrable fortress that is a skilled Guile can break you down mentally as well as physically.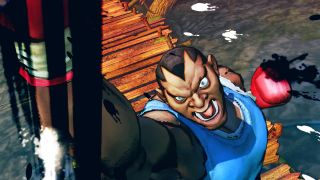 Balrog
Street Fighter's bull-headed, Tyson-esque boxer is back, and thank goodness - Balrog and his devastating haymakers has always been a crowd-pleasing favorite throughout the series' history. He may not have any projectiles to speak of, but that hardly seems to matter when this charge character can rush down his opponent and start pummeling the bejesus out of them like they were sentient punching bags. And it'd be a crime to omit Balrog in a game that uses his beloved Fight Money as DLC currency.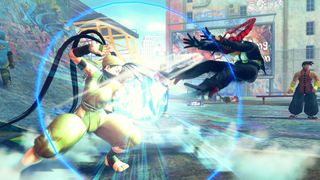 Ibuki
Fighters that like to frustrate their enemies with a flurry of hard-to-read attacks will love this teenage ninja. Ibuki makes up for her relatively weak damage by having some of the trickiest mobility in the game, letting a skilled player dash circles around their confused opponent. Adding her to the Super Street Fighter 4 roster was a stroke of genius, and her aerial attacks and kunai-tossing should work just as well now as they first did in Street Fighter 3.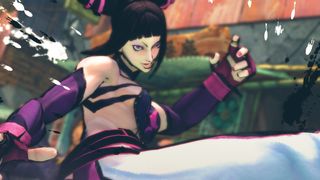 Juri
This sadistic antihero has the distinction of being SF's first South Korean fighter, and certainly made a splash when she debuted her lethal array of kicks in Super Street Fighter 4. Juri's Taekwondo attacks can tear opponents to shreds if they get trapped in the corner, and the power of the Feng Shui Engine encased in her modified eye can make for some seriously flashy combos. We're glad to see her return for SF5, because it guarantees more of her maniacal cackling and sultry taunts.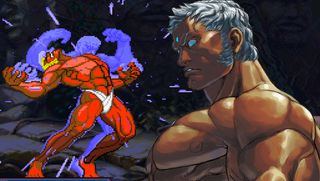 Urien
Everyone's favorite loincloth-wearing tyrant is officially confirmed for SF5. Ever since he debuted in Street Fighter III: 2nd Impact, he's been a fairly popular mid-to-high-tier character, knee-dropping and Chariot Tackle-ing his opponents into oblivion. His Aegis Reflector super move can also be a game-changer, bouncing back incoming projectiles and setting up nasty unblockables on knockdown. He might also just be the most naked male character in all of fighting games, which has to be worth something.