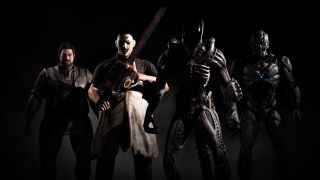 Gore. Gore never changes
But rosters do. Quite frequently in the case of Mortal Kombat X. Despite already having one of the most geek-pleasing line ups in all of fighting games - what with its Predators and Jasons standing side-by-side with the likes of Sonya, Goro and D'Vora - its new batch of four DLC characters, due in early 2016, is scaling things up yet again, with four new additions who you totally can't guess from the above image.
Want the details? Of course you do. Click on, for those, and a run-down of the entire current roster to date.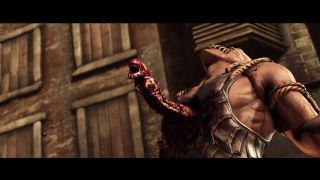 The Xenomorph (due early 2016)
Okay, it might look weirdly hench, small of head, and move more like an actual human man that the original Alien did back when it was literally a human man in a suit, but the phallic-skulled nightmare should still make a great MKX fighter. Like the rest of the new DLC characters, we havent yet seen it in action, but expect speed, ferocity, leaps into close-range devastation, and wrist-blades. Because for some reason it now has wrist-blades. A rapidly-gestated chest-burster Fatality is a given too, surely?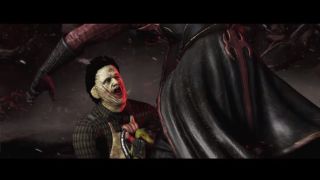 Leatherface (due early 2016)
Because how many more 80s slasher movie killers are there left to include? Michael Myers? Chuckie? The Leprechaun? (actually, dont count that last one out) Either way, expect Leatherface to be in the heavy/powerful mould. Very much a hefty bruiser, with a bunch of charge-in moves, and a chainsaw that doesnt actually dismember anyone until its time for a finisher. Because that is the Mortal Kombat way.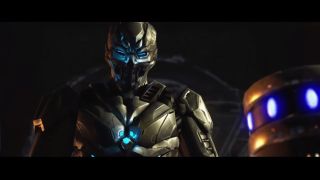 Tri-Borg (due early 2016)
Now this s an interesting one. Seeming to combine MK3s cyber ninjas with Shang Tsungs old habit of borrowing other characters move-sets, Tri-Borg is a three-for-one deal on Sektor, Cyrax, and Robot Smoke. The teaser trailer (see below) distinctly shows him changing colour, so the smart money would be on this being a switch between characters hybrid rather than one comprising elements of all three move-lists.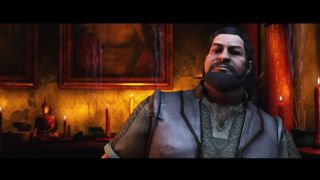 Bo Rai Cho (due early 2016)
Yep, the literally drunken master is back, set to bring a distinctly juvenile, slapstick vibe to Mortal Komba oh what am I saying, hell fit right in. Explosive farts, tactical puke puddles, incendiary booze-swigs, weaponised belly-flops He fights like someone trained a frat party in martial arts, and then fed it cake for a month to keep its energy up.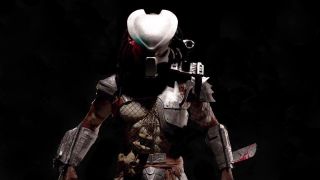 The Predator
The Yautja hunter might seem a left-field choice, but he's actually perfectly suited to MK's fighting style. Blunt, brutal, and very, very bloody, his mixture of close-range, bladed beatdowns and multiple missile solutions - throwing disc and shoulder-cannon, take a bow - makes him as damnably effective and versatile as his species' sporting predilections demands. He also has a couple of very cool, unique, fan-pleasing specials in his arsenal, namely a snare for setting up dangling opponents for extra punishment, and a scaled-back version of his nuke-powered self-destruction sequence. He can even apply field-dressings for a health boost. Just like a great big bastard.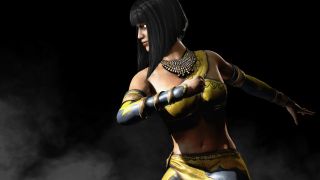 Tanya
This Edenian warrior has come a long way since her debut in Mortal Kombat 4. Where once she was barely more memorable than 'another female palette swap', Tanya has proven her combat prowess working for big bads like Shinnok and Shao Kahn. Her three variations demonstrate her deadly versatility, utilizing a naginata staff, twin blades, or straight-up fireballs. Tanya's playstyle is remarkably tricky, with tons of hard-to-read attacks and zippy flip kicks. And here's a fun bit of trivia: she owes her name to Ed Boon's sister Tania (his other sister being Sonya, of course).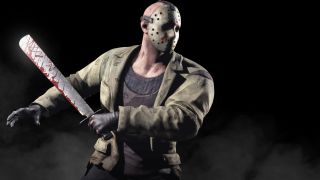 Jason Voorhees
No longer content with just killing pot-smoking, sexcapade-having teens, Jason Voorhees is bringing his iconic hockey mask and machete to the realm of MKX. He's not the only horror villain to make an appearance in the series (Freddy Krueger holds that honor in MK9), but Jason will be the first to have three variations, all aptly named: Slasher, Relentless, and Unstoppable. You can bet that at least one of his Fatalities will be a direct reference to his methods of onscreen slaughtering.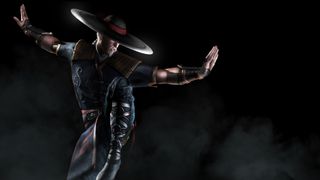 Kung Lao
After having a real rough go of things in MK9, Kung Lao is back in MKX - though saying how might be a bit of a spoiler. All you really need to know is that yes, his hat still has a bladed brim, and yes, Kung Lao loves to throw it at his opponents with impunity. He's one of the best rushdown characters out there, able to zoom in with a dive kick or teleport behind enemies who try to keep him at bay.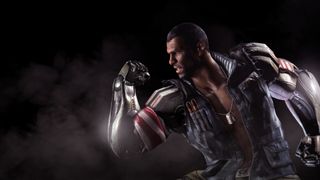 Jax
Gotcha! *Pow, pow, pow* Gotcha! *Pow, pow, pow* Gotcha! *Pow-pow-you get the idea. Fighting against Jax can be a really demoralizing experience as the man basically has a tool for every situation - from projectiles to that oh-so-catchy Gotcha! grab. Theres no escaping the guy. He can knock you down from the other end of the screen, and then propel himself forward and right into your personal space. After that, well, you know what comes next...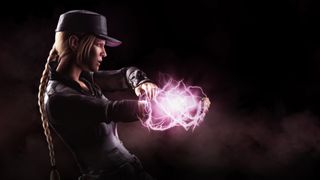 Sonya Blade
Much like her on-again, off-again husband, Johnny Cage, Sonya Blade has undergone quite the transformation in MKX. In addition to locating a tank top, she is a much more well-rounded and fully realized character than in any MK game prior. Shes also an ass-kicking mom who can summon attack drones to harass her opponents from all over the screen. By fighting in conjunction with her drones, theres nowhere for the opponent to hide.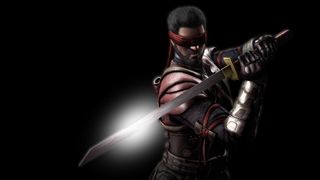 Kenshi
Take the blinded Neo from the end of The Matrix Revolutions and give him a samurai sword. That's pretty much Kenshi in a nutshell, the sightless telepath who can move things with his mind. Depending on which variation you select, Kenshi's able to send out harmful spirit projections, wield his sword like a telekinetic lightsaber, or summon a scythe-wielding demon for some devastating combos. He's also got some of the most sadistic Fatalities in the game, which really don't match his usual calm-and-collected demeanor.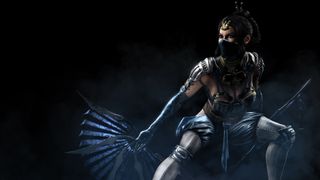 Kitana
The blue-clad Edenian princess is back, and she's royally pissed. Using her twin bladed fans, Kitana can slice and dice opponents from afar or up close, and she has dominant control of the air when played correctly. If you're disappointed that Jade isn't back for MKX, don't worry - Kitana's Mournful variations is an homage to her green-clad compatriot, complete with all of Jade's classic staff-wielding, boomerang-chucking moves. The Assassin variation gives Kitana an equally interesting new tactic: the ability to parry attacks.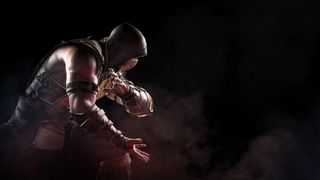 Scorpion
Scorpion is still a beast in MKX, without being the overwhelming juggernaut he was in the previous Mortal Kombat. Teleporting? Check. Lighting people on fire? Check. Get over here? Double check. All the classic moves are there, but theyre split up between the three variations available to each character. This means its a bit tougher to cheese your way through a fight using special moves alone. Trust us, weve tried.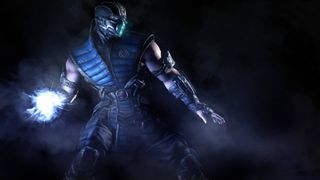 Sub-Zero
Sub-Zero (aka Scrub-Zero, aka Is-that-Steve-Blum) is cruise control for cool when it comes to putting your opponent on ice. This frosty ninjas arsenal of ice attacks will have the other player shaking in their boots. Using his expert ice sculpting skills, Sub-Zero can whip up a sword or an entire sculpture of himself in mere moments, before breaking those items upside someones head. Guess its time for them to chill out.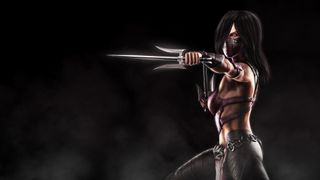 Mileena
Kitana's razor-toothed sister/clone/tormenter is a bit more toned down in MKX - which, if you remember her ridiculous bandages-only outfit from MK9, is definitely a good thing. Mileena finally has some lips to cover a few of those pointy mandibles, so it actually makes sense that she'd be able to speak intelligibly. As for her fighting style, her lightning-fast rolls and high-low sai projectiles can kill the opponent before they know what hit 'em.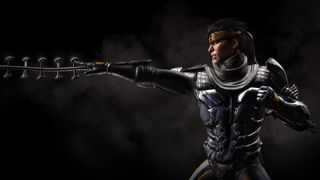 Takeda Takahashi
Kenshi's wise-cracking son is one of four members of the secret Special Forces squad that's central to the story, showing off what this new generation of MK fighters is capable of. Takeda's style blends the Shirai Ryu training he learned from a certain yellow-clad master with arm-mounted whips, making him like the techno-ninja version of Omega Red. Oh, and just FYI: you have to be in the air to activate his X-Ray attack.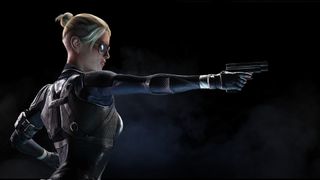 Cassie Cage
The de facto leader of the new-gen super-squad, Cassie is quite clearly the daughter of Johnny Cage and Sonya Blade, given both her attitude and fighting style. She's got all the military training and natural-born leadership inherent to her mother, mixed with the witty (and completely cheesy) one-liners and cockiness of her father. Cassie has even got her own version of Johnny's iconic groin punch, even yelling out "Ding! Dong!" when she drives home a one-two combo to the opponent's crotch.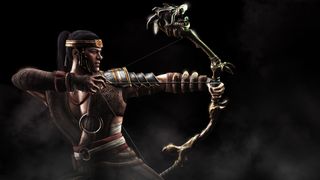 Kung Jin
The descendant of the great Kung Lao, Kung Jin rounds out Cassie's team with his Shaolin monk training and education in the ways of Outworld. He may be cocky, but Kung Jin has the skills to back up all his taunting, wielding a person-sized bow that also doubles as a bone-cracking staff. When he's not firing off arrows to the point that you look like a human pincushion, Kung Jin can get all up in your grill with his dive kick and leg-sweeping bow swings.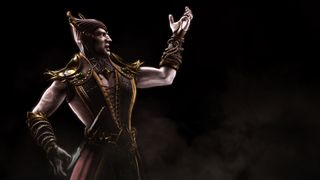 Shinnok
Ever since (spoilers) Shao Kahn got zapped by the Elder Gods at the end of MK9, Earthrealm has really been wanting for a megalomaniacal tyrant who could scheme to take it all over. Enter Shinnok, the fallen Elder God who's as sinister as he is pale. Shinnok serves as the main antagonist in MKX's story mode, and you'll get a closer look into how he's essentially the Emperor Palpatine of the Mortal Kombat universe.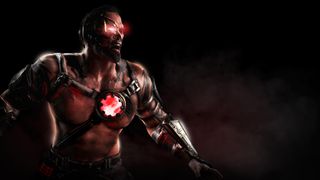 Kano
Someone just needs to put old Kano out of his misery already. Its literally all people talk about when they talk about Kano. Hey guys, someone will start, Kano sure is a bad dude, we should totally kill him. And EVERYONE will agree, but it never happens. Somehow this clown keeps rolling his way through one Mortal Kombat sequel after the next. That's ok, though, because his knife skills, laser eye beams, and physics-defying spin moves are always welcome.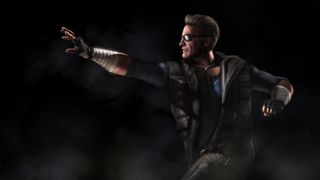 Johnny Cage
Mortal Kombat veteran Johnny Cage makes a surprising transformation in MKX, from the wise-cracking stuntman of yore to a military commando and concerned father. Dont get me wrong, he still has that signature Cage wit, but it has been tempered a bit with age. Like a fine wine, albeit one that can throw green fireballs and punch you in the junk. In the ring, Johnnys simple-yet-aggressive fighting style makes him an ideal pick for new players; just make sure to yell CAGED!! after you win.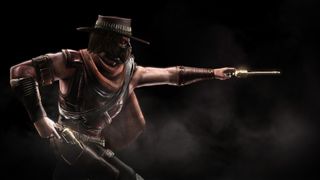 Erron Black
If you love Mortal Kombat but felt it was missing a Wild West aspect, MKX has the cure for what ails you. Erron Black is an Earthrealm cowboy turned Outworld mercenary, signing up to be part of Kotal Kahn's hit squad. Though he typically relies on his twin revolvers, he can also specialize with a long-range rifle or a devastating sword by way of his variations. He also has some of the most ridiculous combos and unyielding corner pressure you've ever seen, so there's really no safe distance to fight against this gunman.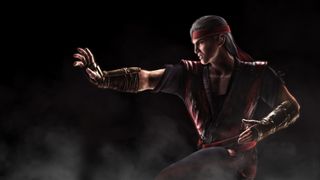 Liu Kang
The king of the high-pitched battle cry, Liu Kang is a fireball-chucking, bicycle-kicking machine. For those who like long, flowing combos straight out of a kung fu choreography montage, then Liu Kang's ample attack strings will be your cup of tea. But he's just as effective at the keep-away game, able to spit out high and low dragon-shaped fireballs until your opponent is simply exasperated. Just don't blame us when they want to beat you down in real life after the match.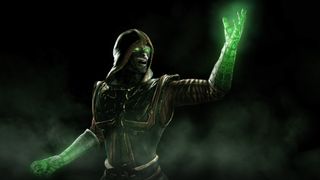 Ermac
Ermac is many, you are but one. You wouldnt think fighting-by-committee would be very efficient, but the enigmatic Ermac makes it work. With an army of souls comprising his entire being, Ermac excels at lifting opponents into the air and doing horrible things to them. Hes basically putting on a little puppet show, and youre the star attraction. Definitely a good pick if you just want to humiliate the other player.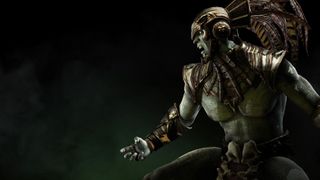 Kotal Kahn
Kotal Kahn may be the new emperor of Outworld, but hes no Shao Kahn. Poor Kotal can barely keep his subordinates in line on a good day. On a bad day, someone makes a play on Kotals life, and the big guy has a lot of bad days. Shao Kahn wouldnt put up with this nonsense. He had a hammer. Kotal has the power of the sun and a grappler/brawler fighting style thats very technical. If you dont like micromanaging various stat buffs during a fight, give Kotal a pass.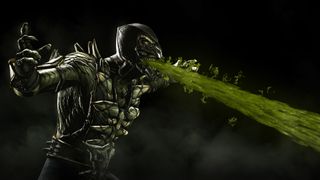 Reptile
This scaly ninja is now part of Kotal Kahn's gang, spitting acid and slicing flesh to keep Outworld's riff-raff in check. He's also one of the trickiest fighters in the MKX roster, both to play as and to fight. All three of his variations offer traits that make life difficult for your opponent, be it a constant damaging aura, the ability to go completely invisible, or the power to slow down time in a manner similar to The Flash in Injustice.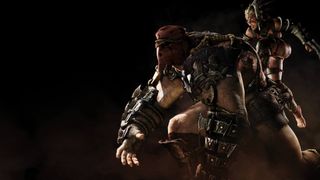 Ferra/Torr
Ferra and Torr seems like the only two people in the entire Mortal Kombat universe who are having any fun. Maybe Johnny Cage is too, but his ironic detachment makes it hard to tell. This gruesome twosome seem to genuinely enjoy the act of fighting and living in a universe governed by martial arts contests. I guess thats the magic of friendship. Anyone who will join you to stand up against immortal thunder gods and dead wizards is a friend indeed.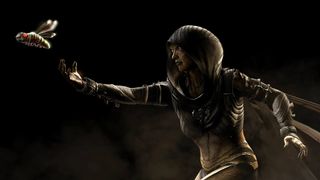 D'Vorah
Kotal Kahn's right-hand insect-woman is as deadly as she is creepy. When she's not lashing out with the humongous pincers that spring out of her back, D'Vorah likes to spray bug juices from her wrist-mounted maggot friend or release a swarm of god-knows-what from her chest cavity. And if you look closely, you'll see that her peepers are textured like a bee's compound eyes. For those who like to get underneath their opponent's skin as well as up in their face during combat, D'Vorah's the right pick.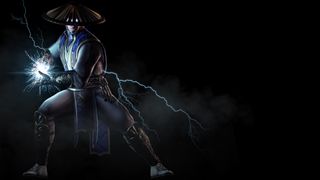 Raiden
Most people think Raiden is the god of thunder, but in actuality hes the god of making the most out of a bad situation. Life just doesnt let up on the poor guy. First it was some vague prophecy from the future, then a bunch of his friends died, and now some guy that looks like Emperor Palpatine is plotting world domination. It just never ends. But Raiden doesn't complain. Instead, he makes those really silly kung-fu noises while torpedoing someone across the screen.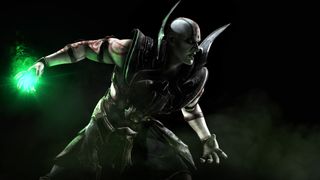 Quan Chi
When youre playing Quan Chi, youre thinking with portals. His whole fighting style is based on messing with the other players head, making him one of the most enjoyable combatants to take into the ring. One minute youre hypnotizing the other player and making them act like a zombie, the next youre summoning a hellbat to rain death from above. And the portals! Quan Chi is constantly sticking his hands, swords, and other players into portals and tossing them all over the screen. He may be evil, but you cant go wrong with this tricksy necromancer.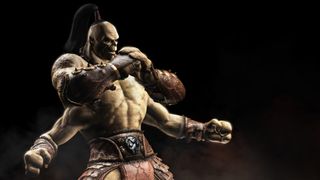 Goro
'Press X to Goro' has become something of a minor meme among MKX players, since this hulking, four-armed Shokan warrior constantly stares at you from the character select screen, as if insisting that you buy him as DLC if you don't already have him as a pre-order reward. But for those who prefer the 'brute force' approach, Goro can really bring the pain with his flurry of punches and screen-crossing leap attack. And that Fatality where he tears off all your limbs at once is just brutal.