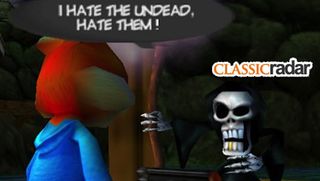 The undead: shambling into our hearts since before graphics were invented
Happy holidays reader! To celebrate the season, we're gifting you with 12 straight days of some of our best features from the last six years of GamesRadar excellence. Enjoy!

As we wrap up another years worth of Halloween-themed features [Ed.: Or right after awarding Game of the Year 2012 to the year's most zombie-rific title], it seems as good a time as any to reflect back on the foot soldiers that make about 99 percent of all horror games possible: Zombies. Whether fallen back on as a lazy crutch for games without a lot of enemies, used artfully as hidden metaphors or even trotted out as heroes, zombies have been a key component in videogames horror and otherwise for almost as long as theres been a game industry. And time and time again, weve seen that their mere presence can be enough to get people interested in any given game, because hey theyre a lot of fun to destroy.

You might not have noticed it (mainly because they all act the same), but zombies have undergone a long series of changes, subtle and otherwise, over the years. While their single-minded, shuffling hunger remains just as strong as ever, theyve evolved with the games they populate, becoming more nuanced and complicated than most people realize. Dont believe us? Then join us as we take a look at just how time has changed our favorite monsters.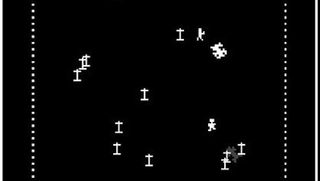 Stick Zombie
As seen in: Death Race (1976)

Disposition: Frightened, panicky

While alternately referred to as zombies, gremlins or stick figures, the little white blobs in the controversial-for-its-time Death Race display all the classic characteristics of zombification, from the aimless wandering to the complete lack of self-preservation. Sometimes, you dont even need to move to score against these idiots theyll wander right underneath your tires while youre idling. We put forth that only a zombie could possibly find such a stupid way in which to die, and as such declare them to be the very first instance of a zombie in a game.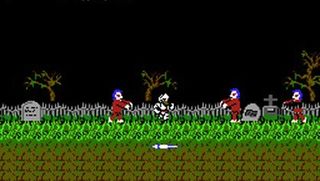 Vaguely Threatening Zombie
As seen in: Ghosts n Goblins (1985)

Disposition: Lumbering

One of the earliest recognizable instances of a classic zombie, these pale creeps had it all. Not only could they walk in a straight line with their arms outstretched and knock Sir Arthur out of his armor (and, later, skin), but they actually came up out of the ground to do it. Also like movie zombies, theyre only really a serious threat when they mass in groups, at which point it can be difficult to jump over them or take them out quickly enough.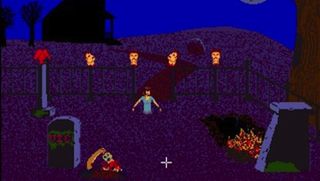 Self-Mutilating Zombie, Mark 1
As seen in: Chiller (1986)

Disposition: Passive-aggressive

For a game thats ostensibly about shooting undead creeps (but is actually more about shooting defenseless torture victims bloody), Chiller is awfully stingy with its zombies. In fact, it only really busts them out during its final stage (or first stage, if youre playing the NES version), and even then its debatable if whats onscreen actually qualifies as a zombie. Is the chick whose shirt can be shot off actually an undead monster clawing her way out of the grave, or has she just been buried up to her waist? The only thing here that really qualifies is the weird zombie in the foreground, which just keeps ripping off its own head and throwing it into an open grave full of flames. Fun!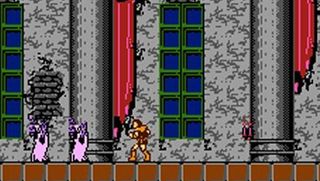 Hurrying Zombie
As seen in: Castlevania (1987)

Disposition: Gliding

Zombies have never been less terrifying than theyve been in the Castlevania games, in which theyve been Draculas bottom-feeding cannon-fodder for about 22 years now. They also represent an early form of moral choices in games, as players confronted with zombies have the option of either killing them or jumping over them. They wont care either way, as like the Vaguely Threatening Zombie before them they have no interest in anything except for moving in a straight line as quickly or as slowly as possible, depending on which game youre playing.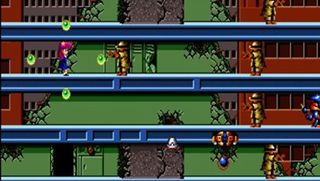 Zombie with Something to Hide
As seen in: Psycho Soldier (1986)

Disposition: Grabby

To be honest, were not entirely sure if the zombies in Psycho Soldier even count as such, in the traditional undead sense. Its hard to see much of anything under those trenchcoats and hats theyre wearing which, by the way, seem more suited to hanging out at porn theaters circa 1976 than they do to fighting the forces of good. Still, if they arent zombies, then their behavior shuffling around, arms outstretched, and making a beeline for any shimmer of movement/smell of fresh meat is awful damn zombie-like. At this point, we feel secure in calling them a close cousin, if not the genuine article.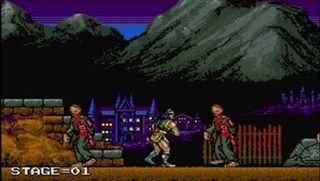 Really Gross Zombie
As seen in: Haunted Castle (1988), our nightmares

Disposition: Indifferent

While were going to steer clear of pointing out every stage in the evolution of Castlevanias zombies thats an article for another day its worth swooping back for a quick look at the little-known arcade version, which marks the first time a zombie in Castlevania dared to walk around with an exposed rib cage and gobbets of gore hanging off like its normal or something. These were also among the toughest zombies in Castlevania history, able to absorb two whip strikes and big enough to be difficult to jump over. Not really surprising, considering the game was intended to suck down quarters more than it was to actually be enjoyable by human beings.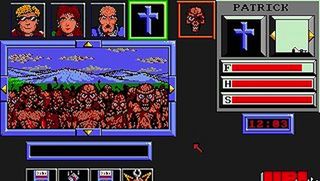 Naked Zombie
As seen in: Zombi (1989)

Disposition: Inscrutable

Back in the days before Ubisoft was a household name, the publisher put out this obscure little gem, a damn-near unplayable adventure game clearly modeled after the film Dawn of the Dead. Four survivors were trapped in a mall, and were forced to explore it to look for supplies while battling the ghouls whod wandered into the place. The zombies themselves arent always visible a little icon pops up to tell you when theyre near, at which point its up to you to find them before they gnaw you open but its not like theyre much to look at anyway. When there are no more clothes in hell, the naked shall walk the department stores, we guess.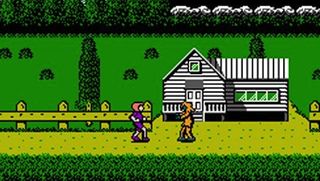 Zombie that Sucks
As seen in: Friday the 13th (1989)

Disposition: Annoying

Trying to create a Nintendo game around a single, nigh-indestructible baddie is no mean feat, especially when youre working at late-80s grindhouse publisher LJN. Because just wandering Camp Crystal Lake with the threat of Jason Voorhees showing up at any time apparently wasnt spooky enough, the games designers decided he needed disposable zombie helpers to even the score. And so these things would rise out of the ground every few seconds to walk in straight lines as you threw rocks at them. They were also really easy to avoid. Cutting them out entirely probably would have improved the game significantly, thereby debunking the long-held theory that zombies automatically make everything better.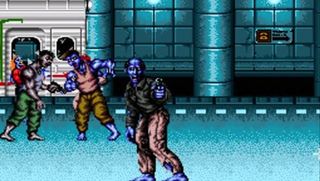 Zombie with Guns
As seen in: Beast Busters (1989)

Disposition: Armed

Ho ho, your nerdgasmic zombie apocalypse doesnt look so appealing when the zombies can shoot back, does it? By 1989, zombie technology had reached the point where they surpassed simple tool use and were able to comprehend and use firearms effectively. Chalk it up to radiation in the brain supply, or maybe to game developers who wanted to make a zombie-themed rail shooter, but then found out that it was a lot cheaper to animate dudes shooting at you than it was to just have them attack up close, the way zombies are supposed to. Whatever the reason, seeing dozens of zombies file past you with necks bent, legs stooped and firearms raised with perfect aim is kind of hilarious.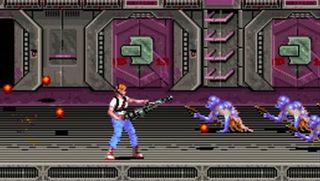 Alien-Filled Zombie Cripple
As seen in: Aliens (1990)

Disposition: Bloated

The appeal of whats essentially a beat em-up-styled shooter built around the film Aliens is instantly understandable. Whats less understandable is why, when given a menagerie of H.R. Giger-inspired alien freaks to set loose on players, the developers decided that what the game really needed was a bunch of zombies. Because, you know, giant killing machines with secondary sets of jaws, acid for blood and the ability to impregnate you to death just wasnt scary enough. Whatever. Apparently in this version of Aliens, being impregnated with the Queens demon spawn turns your skin blue and gives you the urge to crawl around throwing chestbursters, use stationary machineguns and crawl around on the floor, trailing your entrails behind you.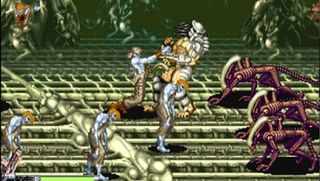 Alien-Filled Zombie Perambulant
As seen in: Aliens vs Predator (1994)

Disposition: Bloated and leggy

At first we thought these shambling blue abberations were just a symptom of the relatively unsophisticated 80s/early 90s arcade-game market, but then we played 1994s acclaimed Alien vs Predator beat em-up (the arcade one, not the SNES one), and lo and behold, there are more of the bastards! At least Capcom has given them legs, absent on most of the unfortunates crowding Konami's predecessor. Weird nonetheless.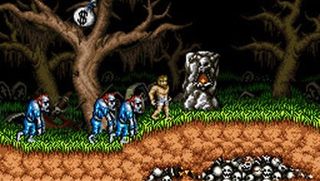 Somewhat More Threatening Zombie
As seen in: Super Ghouls N Ghosts (1991)

Disposition: Exasperated

While the zombies of Ghosts n Goblins set the tone for all zombies to come, with their outstretched arms and undying hunger, by the second sequel those same zombies just did not give a shit anymore. Look at them their slouching posture, their failure to even raise their arms to attack. Its like they dont even care whether or not you accidentally bump into them and get your armor knocked off. You know, man, whatever, their dead eyes and slack jaws seem to say. Not like I need this job anyway.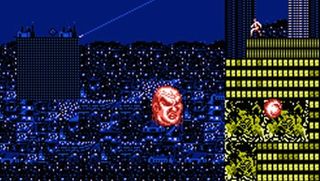 Highly Suspicious Zombie
As seen in: Zombie Nation (1991)

Disposition: Defensive

So, OK, heres the thing: according to the plot of Zombie Nation, the entire US has been turned into zombies by an alien entity, and only the giant floating severed head of a ghost samurai, which shoots eyeballs and phlegm, can possibly set the situation right. With us so far? OK, now, take another look at that zombie. Does he look particularly dead to you? Or does he look like a stalwart defender of Americas freedoms, defending his home against a floating bald monster?

Weve only got the games word that hes a zombie, because honestly weve never seen healthy-looking zombies that stood on the tops of buildings, opened fire with heavy ordnance and then screamed help! as they fell off the roof, just before being rescued by the floating monster head and converted into a power-up. The evidence only mounts when you consider that these zombies are capable of the advanced skill necessary to pilot choppers and tanks.

Hey, obscure developer Meldac, are you sure you didnt just devise the zombie plot as a flimsy justification for destroying a city? This is not what the box advertised!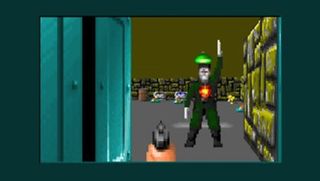 Mutant gun-in-chest zombie
As seen in: Wolfenstein 3D (1992)

Disposition: Excitable

The product of a secret Nazi project to create super-soldiers with guns where their hearts should be, the white-skinned creatures from Wolfenstein 3Ds second episode marked the point at which it was clear the game was throwing historical accuracy to the wind. Theyre a little spooky the first time you meet them, but all they really do is fire pistol rounds at you while waving their arms around like cheerleaders, so their novelty is short-lived. Hell, the dogs in the game are probably more threatening.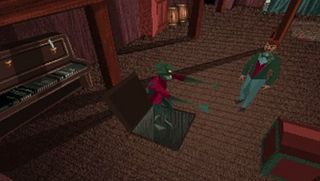 3D Zombie
As seen in: Alone in the Dark (1992)

Disposition: Janky

A true watershed moment in zombie history, the appearance of Alone in the Darks very first zombie which emerges through a trapdoor in the attic of the haunted Derceto mansion sent a clear message to the rest of zombiekind: evolve or die (again). Granted, it didnt send the message very strongly, as it was too busy moving slowly and trying to swing its stiff, triangle-filled arms into the faces of pesky adventurers. But it was still a trailblazer, even if it looked like a cross between a gray alien and a frog in a festive overshirt.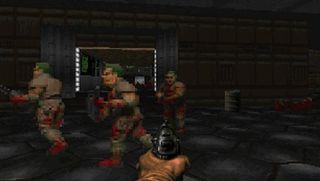 Gun-Toting Zombie
As seen in: Doom (1993)

Disposition: Volatile

Even though the first-ever 3D zombie had made history the month before, the 2D zombies of the world werent about to let themselves be outdone by some ridiculous smoke-and-mirrors gimmick. Their first response was to up the ante in Doom by getting their hands on some rifles, which theyd occasionally fire sometimes at each other while pacing around aimlessly and trying to aim in the direction of the player. They were a little pathetic, but trying to aim a futuristic firearm while youre dead and/or possibly possessed by ancient demons is no mean feat. Seriously, try it sometime. Let us know how that goes.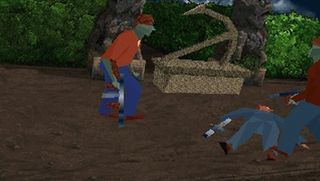 Mobster Zombie
As seen in: Alone in the Dark 2 (1994)

Disposition: Surly

What a difference two years make. While the zombies of the first Alone in the Dark were weird, skeletal and barely recognizable as coherent characters, the ones in its sequel were built to look like human beings albeit green-skinned ones and were capable of handling firearms, in what must have felt like a smack in the face to all those lingering 2D zombies. Clearly, the game needed to be stepped up, and drastically.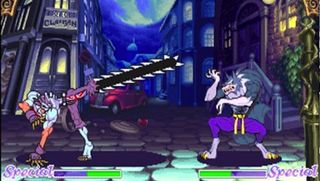 Martial-Artist Zombie
As seen in: Darkstalkers (1994)

Disposition: British

In what would prove to be the last gasp of zombies still clinging to 2D unlife, the dangerously nasty Lord Raptor strutted onto the fighting-game scene like a decomposing Sid Vicious. Disguised as a rock star by day, Raptors true nature surfaced when facing his fellow Night Warriors, at which point he could stab them with his extending ribs or kick them in the face with a leg-turned-chainsaw (as you do). Sadly, this wasnt enough to save 2D zombiekind. From this point onward, the species would not only exist in three dimensions, but dominate them like few others.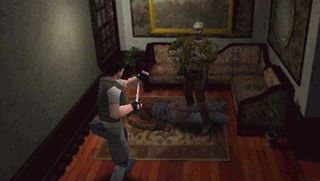 Science Zombie
As seen in: Resident Evil (1996)

Disposition: Itchy, tasty

The zombies of Resident Evil were the zombies that changed everything. While they followed classic zombie behavior moaning, shuffling, biting after clawing with outstretched arms they marked the point at which zombies went from being kitschy, disposable baddies to being a whole damn genre unto themselves. Nobody was all that afraid of zombies before 1996, but the years that followed would see a popularization of them as monsters that would eventually lead to the fever-pitch fandom of today. Also they were a lot of fun to shoot.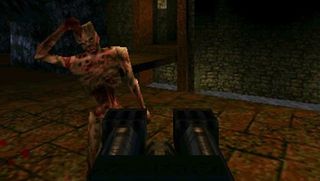 Self-Mutilating Zombie, Mark 2
As seen in: Quake (1996)

Disposition: Scabby

Oh yeah? growled the shooter genre in response to the adventure genres release of Resident Evil, My zombiesre way better than yours! And so Quake introduced this little fellow, whose job was to basically stand around ripping chunks off his head and throwing them at you. He wasnt Quakes only zombie, either, but since all the others look kind of like riffs on existing creatures from Doom, well single out the one who at least does something kind of weird.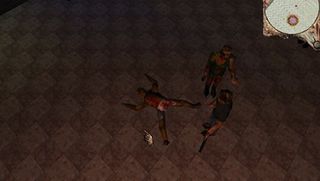 Mall Zombie
As seen in: Flesh Feast (1998)

Disposition: Dazed

Another homage to Dawn of the Deads successful zombies-in-a-mall scenario, Flesh Feast plays a bit like Diablo or Dungeon Siege, but in a mall with zombies. The zombies themselves arent all that spectacular, being normally seen from a top-down perspective, but theyre fairly plentiful and fun to shoot, so well put this down as an evolution of what Zombi tried to do and what Dead Rising eventually (and more successfully) did.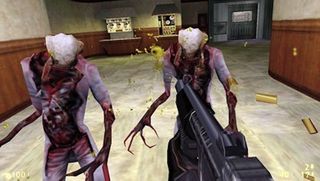 Headcrab Zombie
As seen in: Half-Life (1998)

Disposition: Muffled

Easily one of the best-loved zombies ever to appear in a videogame and certainly the most memorable headcrab zombies are poor souls whove been taken over by alien headcrabs, who glom onto their skulls and take up residence, controlling their every move and gradually causing the body to decay and twist in horrible ways. The preferred method for dealing with them involves a crowbar, but any gun applied directly to the headcrab will be about as effective (destroying the body instead will just give you another headcrab to deal with. In Half-Life 2, you can also have fun slicing them in half with giant sawmill blades and the Gravity Gun. However you decide to dispatch them, theyre an enduringly creepy presence and itd be hard to imagine Half-Life without them.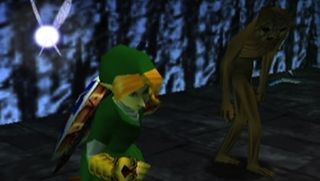 ReDead
As seen in: The Legend of Zelda: Ocarina of Time (1998)

Disposition: Irritable, horny

When Zelda finally caved and added zombies to its rogues gallery, it didnt settle on just any zombie no, it needed special zombies, with a special twist. And if zombie on this list deserved to be locked up instead of killed, its the ReDeads, whose pelvic thrusts have added an extra coating of icky to their already-creepy attacks. Ordinarily just shriveled, naked corpses who stand around wearing spooky wooden masks, the ReDeads are instantly recognizable by their constant, low moans but if you get too close to one, itll emit a piercing shriek, stunning you just long enough for it to shuffle over to where youre standing, latch on with all four limbs and start dry-humping you like its going out of style. Theyve also gone through some changes over the years, not the least of which is the ability to dance, if youve found the right song in Ocarinas sequel, Majoras Mask.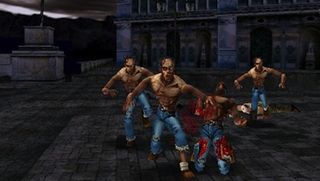 Diversity Zombie
As seen in: The House of the Dead 2 (1998)

Disposition: Shambly

While plenty of games feature zombies with differing appearances, its difficult to think of a series with more variety and diversity crammed into its undead ranks than The House of the Dead. Youve got bargain-basement shirtless zombies with half a face, gross swamp zombies covered in slime, semi-intelligent ax-toting zombies and giant, mutated boss zombies with chainsaws, superpowers and hearts on the outside. And thats just in The House of the Dead 2, probably the most widely played edition of the series; the sequels ramp up the variety even more, giving us everything from giant zombie cops to infected nurses.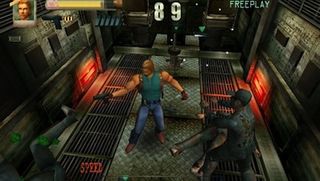 Combat Zombie
As seen in: Zombie Revenge (1999)

Disposition: Pugnacious

Creating Zombie Revenge as a House of the Dead-spinoff brawler was an interesting move, mainly because zombies are always thought of as creatures that youd never want to get within 10 feet of, never mind punching distance. And because just making a brawler where your only enemies are mindless, lurching stupids would get boring in a hurry, Sega gave its zombies not only the gift of martial-arts prowess, but also the ability to use weapons, up to and including guns (which you could then take after beating them up/shooting them). Its unorthodox, sure, but its still a lot more fun than trying to play Onechanbara (on which more later).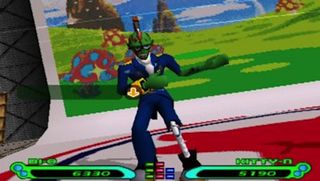 Dancing Zombie
As seen in: Bust A Groove 2 (1999)

Disposition: Dreamy

According to the zombie dancer Bi-Os backstory, hes not actually undead hes just the unfortunate victim of an ax-to-the-head prank by his tantrum-prone son, the gasmask-wearing dancer Gas-O. Hes also kind of an evolutionary dead end, insofar as this list is concerned, because with the exception of a brief scene from Stubbs the Zombie no videogame zombie, to our knowledge has solved its problems through the art of dance. But whatever Bi-O looks plenty dead to us, he does the robot with unusual flair and his stage is the deck of a haunted ship during a storm at sea, so we love him anyway.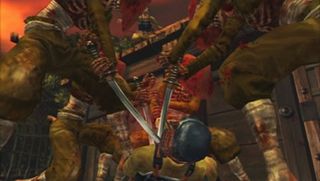 Samurai Zombie
As seen in: Onimusha: Warlords (2001)

Disposition: Cackly

Notable zombies come and go, but few are as instantly recognizable or as enduring to their series as the samurai zombies from Onimusha. Clad in rags and rice-paddy hats, theyre more than just the usual shambling flesh-eaters we were used to by this point they can use swords with the skill of a warrior, suggesting a level of intelligence previously unheard of in undead cannon fodder. They went on to evolve even further in their own series, at one point growing four spider-like legs for added intimidation.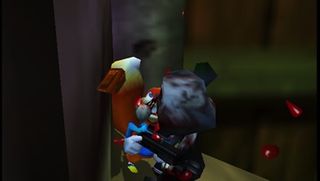 Squirrel Zombie
As seen in: Conkers Bad Fur Day (2001)

Disposition: Hungry

Technically another evolutionary dead end, the squirrel zombies from Conkers Bad Fur Day (and, later, Conker: Live and Reloaded) are one of the only instances of anthropomorphic animals rising from the grave with horrific disfigurements and are therefore two exciting aberrations in one. They're also fast and aggressive as hell, so if Conker isnt quick on the draw with his shotgun, itll only take a few seconds before he can look forward to spending the rest of eternity moldering away in the stomachs of several dozen zombies.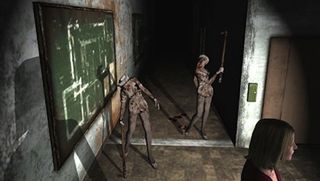 Zombie Nurse
As seen in: Silent Hill 2 (2001)

Disposition: Sexy

No list of zombies and their evolutionary changes over the years would be complete without the nurses from Silent Hill, distinct for being just about the only undead horror that made players wonder whether they were supposed to beat it to death or awkwardly try to buy it a drink. Better still, if you read into the games backstory, youll find that theyre actually a projection of the protagonists sexual frustrations, which stemmed from his wifes terminal illness, thereby giving the art-game crowd an excuse to ogle them just before braining them with a lead pipe.

That sounds really messed up, now that we actually wrote it out.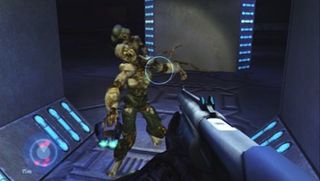 Flood Zombie
As seen in: Halo (2001)

Disposition: Pained

Although the Flood is arguably the worst part of every Halo game it appears in, it nonetheless has a unique way of spreading: autonomous spore-creatures that burrow into their hosts, take control and eventually transform them into walking, gelatinous incubators for other spores. Theyre disgusting, horrific and uniformly a pain in the ass, but theyre an original take on what by now is arguably the most unoriginal baddie imaginable (except maybe for Nazis, because those actually exist), and if that doesnt count as an evolution, we dont know what does.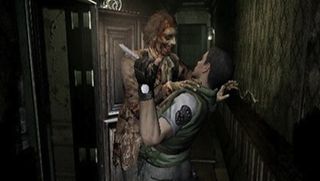 Redesigned Zombie
As seen in: Resident Evil (2002)

Disposition: Bitey

When Resident Evil got its lavish, GameCube-exclusive remake, of course the zombies had to be just as meticulously overhauled. The end results are some of the most terrifying creatures ever to stalk a TV screen, with diverse appearances, horrible grins and the ability to eventually come back to unlife as super-strong, super-fast Crimson Heads unless theyre burned or get their heads smashed in. The new treatment added some surprises to what had long been the defining portrayal of zombies, and succeeded in making the tired old creatures scary all over again.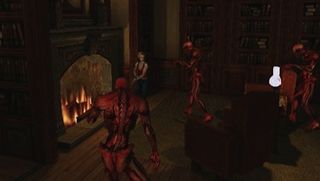 Alternating Zombie
As seen in: Eternal Darkness (2002)

Disposition: Sneaky

Eternal Darkness was a game known for springing unique tricks and twists on its players, but one of the biggest was that its battlefield was presided over by three dark, nigh-omnipotent forces of evil, and depending on which one you chose to oppose at the beginning of the game, the zombies you face throughout would be different. Red ones were physically tougher than all the others, blue ones could deal out magical damage, green ones could have adverse effects on your characters sanity, and the black ones which were present no matter which path you chose were kind of weak and skeletal and not really much of a threat. Still, the prospect of facing an entirely different kind of zombie and earning different endings as you chose all three paths was a cool feature, and was one of the many reasons Eternal Darkness was as incredible a game as it was.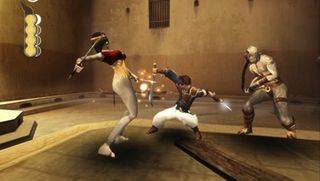 Sand Zombie
As seen in: Prince of Persia: The Sands of Time (2003)

Disposition: Bitter

When the Prince is tricked into removing a sacred dagger from a magical hourglass at the beginning of Sands of Time, it sets off a cataclysmic event that turns all the inhabitants of his fathers castle into twisted, malevolent creatures made of magical sand. Theyre a lot cleverer than your standard zombie, able to fight competently in groups, but ultimately theyre just piles of sand who can be absorbed into the dagger. Theyre not as gruesome as the undead monsters were used to, but the added horror of the Prince having to fight his friends, retainers, servants and family adds a bit of weight to what might otherwise be just a standard brawl against zombie-like stand-ins for generic swordsmen.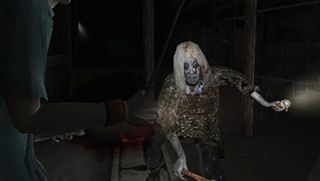 Shibito
As seen in: Siren (2004)

Disposition: Eerie

Brought about by the interruption of a ceremony, the immensely creepy Shibito Japanese for corpse are the denizens of a little mountain town whove been transformed by an ancient evil. This transformation, aside from making them into cackling, murderous zombie-things, also gives them inappropriately expressive faces that are a hell of a lot more unsettling to look at than those of the average flesh-patchwork zombie mug. But what truly sets them apart aside from their apparent retention of enough intelligence to use tools is that you can sightjack them to see what they see, and reveal when its safe to try and sneak past them.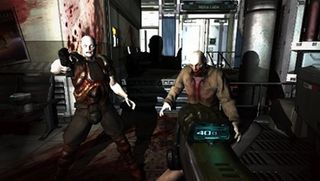 Gun-Toting Shiny Zombie
As seen in: Doom 3 (2004)

Disposition: Tech demo-y

Amid all the monster closets and plastic-looking demons of Doom 3, the gun-toting zombies of the first Doom made a triumphant return, this time sporting more diversity and overall gruesomeness than ever. Instead of wandering paper targets that occasionally shot back, Doom 3 delivered slightly smarter (and almost uniformly bald) zombies, as well as unarmed wretches whod lurch out of the shadows and attack you old-school flesh-eater style. Much as we like to rag on the games shortcomings, its zombies deserve to be singled out as a bold leap forward for the graphical representation of undead; none to come before looked quite this convincing.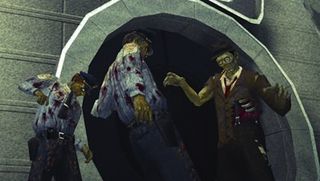 Zombie as Hero (Ironic)
As seen in: Stubbs the Zombie (2005)

Disposition: Courageously hungry

An undead salesman rose from his grave to find that a retro-futuristic city full of tasty, 1950s-era paranoiacs had sprung up around it. And as he set out for what eventually turned out to be revenge, Stubbss wordless grunting and ability to turn any random citizen into a zombie follower just by chomping into their heads instantly won us over. Hes also, to our knowledge, the first zombie ever to be able to drive hover-cars and remotely hijack people by throwing his severed hand at them, thereby representing a dangerous but immensely fun to play stage into the evolution of the zombie species.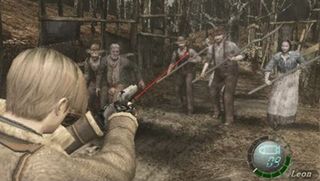 Ganado
As seen in: Resident Evil 4 (2005)

Disposition: Annoyed

Prior to Resident Evil 4s release, publisher Capcom insisted up and down that the menacing, apparently intelligent enemies that filled its quaintly xenophobic Spanish village were not, in fact, zombies. However, we have to point out that, while theyre not technically dead, theyve all been hijacked by the gruesome Plagas parasites, and mind-controlled people who move slowly and attack with close-quarters weapons qualify as zombies in our book. If anything, theyre another important step in the evolution of zombiekind: zombies that arent dead, and are therefore better able to integrate into polite society.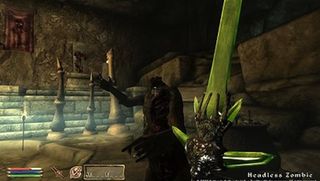 Nasty Green Zombie
As seen in: The Elder Scrolls IV: Oblivion (2006)

Disposition: Confused

We cant blame the zombies in Oblivion for being upset and aggressive; we probably would be, too, if wed been locked up in some unlit dungeon and forced to stand guard over some necromancers stash of illegal corpses. And unlike most other zombies, Oblivions green creeps can actually survive without their heads or other body parts, making them a good deal hardier than their more modern counterparts. After all, how do you kill a zombie when it doesnt have a head for you to shoot? (Answer: hack it to pieces with a large chunk of metal.)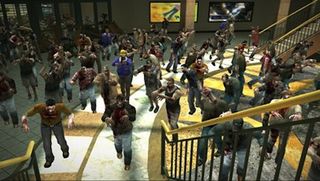 Mall Zombie Redux
As seen in: Dead Rising (2006)

Disposition: Seeking retail therapy

While theyre relatively harmless at first, Dead Risings zombies are the first to really represent the real threat of a zombie apocalypse: the overwhelming numbers that make it hard to go anywhere or do anything without being overwhelmed by the crowd and ripped to pieces. Theyre also the most interactive zombies weve ever dealt with, as no other game enables us to bean them with soccer balls, run them over with a lawnmower, chainsaw them to pieces and rip out their entrails in the space of about five minutes.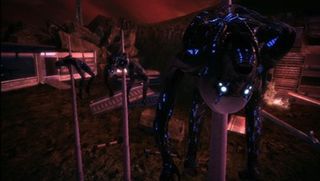 Husk
As seen in: Mass Effect (2007)

Disposition: Creepy

Apparently inspired by Star Treks borg and created by impaling humans on giant, fearsome-looking spikes, the Husks are single-minded robo-zombies who exist only to attack their own kind and act as grunts for the Geth, a race of destructive, hive-minded cybernetic creatures. Usually theyre easy to dispatch, but theyre a sad, chilling reminder of what the places you explore must have been like before the Geth came to visit. (Read: populated.)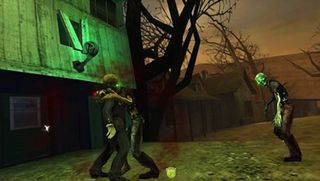 Zombie as Hero (Unironic)
As seen in: Dead Head Fred (2007)

Disposition: Canny

Dead Head Fred Neuman might not fit the classic zombie mold in the mindless, flesh-eating sense, but his body is a rotting corpse and he has a habit of collecting (and wearing) his enemies heads, so well count him as a strange genetic offshoot from the norm. And if thats not enough, he also fights zombies and wears their heads, some of which are flexible enough to be able to store huge amounts of fluid or air. Nasty.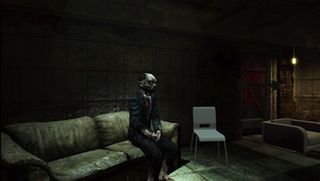 You, in a $5 Zombie Costume
As seen in: Home (2008)

Disposition: Buyers remorse

Much as were tempted to applaud any inclusion of zombies in any game, Homes implementation of them left us a little cold. As part of a Halloween promotion, Home players can purchase the Zombie Deadquarters, which amounts to a leaky basement with a grubby-looking zombie costume, for $4.99. For that, you can wander around Home in a zombie costume that everyone else can buy, or sit around with your friends in a poorly lit hovel, pretend to stalk each other and then find creative ways to fill the place with tasteful European furniture.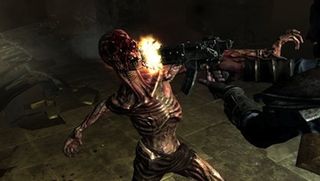 Ghoul
As seen in: Fallout 3 (2008)

Disposition: Grumpy or psychotic, depending on which kind you meet

Fallout 3 is unique in that its zombies are actually just normal people whove been disfigured and/or driven insane by exposure to massive amounts of radiation. Its also unique in that those zombies come in two distinct varieties; the kind that fully retain their mental faculties and just want to live in peace despite their deformities, and the kind whove been reduced to slavering, crazed cannibals. In general, the ones with their minds intact are friendly, if suspicious of others, while the rest should be shot on sight. And if you need any help telling them apart, just be aware that the ones you can make friends with dont normally look like fleshy skeletons that hiss and charge at you the second they see you.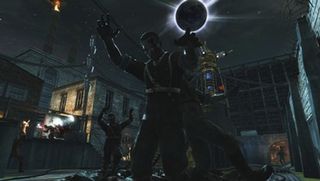 Nazi Zombie
As seen in: Call of Duty: World at War (2008)

Disposition: No longer racist

Possibly the product of bizarre Third Reich experiments, the existence of Nazi Zombies in an unlockable mode breaks the traditional realism of the Call of Duty series. Instead, it delivers a Night of the Living Dead-style experience, in which you and three other survivors have to barricade yourselves into a building and fight off ever-growing waves of Wehrmacht flesh-eaters. Their presentation and behavior isnt precisely revolutionary, but having to continually repair barricades and flee into previously barricaded areas gives the whole thing a last men on earth feeling that most zombie games lack.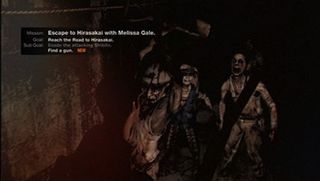 Shibito Redux
As seen in: SIREN: Blood Curse (2008)

Disposition: Even eerier

While the Shibito in Siren were pretty damned unsettling, their PS3 appearance refines their potential as frightening, murderous hillbillies who frequently have to be sneaked past, and who have a nasty tendency for lurching out of the shadows, trying to force their way past your barricades and ganging up to hack you to death with gardening tools. The weird, shifting faces they used to have have been replaced by bizarre, blood-caked rictus grins, but theyre still just as scary when theyre shrieking for your blood through the darkness and heavy rain.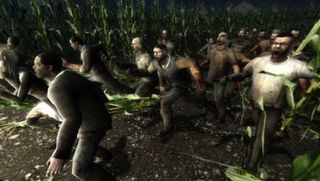 Zombie on Meth
As seen in: Left 4 Dead (2008)

Disposition: Hyper-aggressive

Say what you will about the possibly blasphemous fast zombies in film in videogames, theyre an immediate godsend. While we love blowing the heads off of slow, idiot cannibals as much as anyone, theres definitely something to be said for having to defend yourself from rushing hordes of lightning-fast, aggressive maniacs. The zombies of Left 4 Dead are a quantum leap for zombies as a species in fact, it might actually be a case of too much evolution, as the sprinters are joined by even-more-dangerous Hunters, Boomers, Witches, Smokers and Tanks. Its getting kind of difficult to keep track of them all, and if it keeps up for much longer, the more traditional moaners and munchers could soon find themselves obsolete.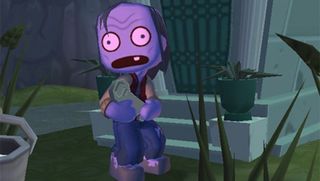 Zombie Butler
As seen in: MySims Agents (2009)

Disposition: Friendly

Arguably another evolutionary dead end, Carl the Zombie Butler actually made his debut in MySims Kingdom, which introduced him as being unhappy with the swamp in which he was dwelling. Hes gotten an unlife upgrade since then, becoming a butler to a wealthy family in MySims Agents, in which hes framed for breaking a crystal. Hes also loyal, sweet-natured and apparently isnt cannibalistic in the least.

God, what a lame excuse for a zombie. Lets move on, shall we?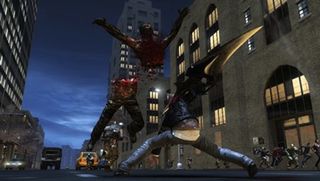 Plague Zombie
As seen in: Prototype (2009)

Disposition: Enraged

As Prototypes story advances, so too does the zombie plague that threatens to engulf all of Manhattan, turning its residents into disfigured crazies who hang out in crackhouse-like infected buildings and later transform into monstrous freaks that resemble nothing so much as hairless bears. Before that happens, though, theyre less a threat than they are a food source, with Alex Mercer able to tear them apart and harvest them for energy almost at will. So while theyre not all that different from, say, the sprinters of Left 4 Dead, its nice to be able to turn the tables and devour a few zombies once in a while.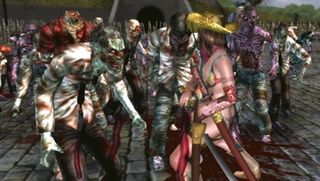 Dismemberable Zombie
As seen in: Onechanbara: Bikini Samurai Squad (2009)

Disposition: Easily distracted

At first glance, there is absolutely nothing original or even very interesting about the poor saps that pass for zombies in the Onechanbara games. Intended for little more than being hacked to pieces, they verge on harmless, often standing around for a while doing nothing before attacking. They do, however, have one saving grace: much like a gecko with a detachable tail, theyre able to continue functioning after their heads, arms and even their torsos have been violently hacked off. While its usefulness as a survival trait is questionable, given the unlikelihood that theyll stick around long enough to pass it on to progeny, there are enough of the stupid bastards that we can assume theyre proliferating nicely.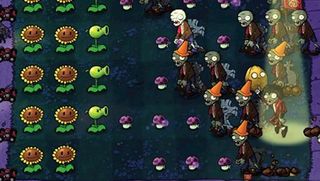 Plant-Hating Zombie
As seen in: Plants vs Zombies (2009)

Disposition: Frustrated

After making their debut in a now-famous "viral" trailer, the zombies of Plants vs Zombies became an overnight sensation and a beloved internet icon, thereby marking a triumphant return to prominence for the 2D zombie, long thought to be extinct (or at least fairly rare). Theyre also one of the best in-game examples of that legendary zombie persistence, chewing and clawing their way through armies of defensive plants (which they normally would never eat) just for a taste of your brains. Theyre also more diverse and inventive than the lumbering idiots of earlier games, and the uncharacteristic challenge that presents means we can likely expect to see more of them perhaps even a fad of them very, very soon.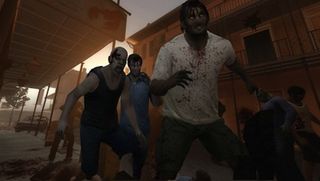 Southern Zombie on Meth
As seen in: Left 4 Dead 2 (2009)

Disposition: Even more hyper-aggressive-er

While their behavior isnt greatly changed in the sequel, the run-of-the-mill zombies of Left 4 Dead 2 are just a little more destructible than before. More to the point, theyre also joined by a whole mess of new mutant offshoots, including Spitters, Jockeys and Chargers, as well as more normal zombies in damage-resistant Hazmat suits and riot gear. And thats in addition to the Tanks, Smokers, Hunters, Boomers and Witches from previous games. If theres one thing weve learned from this, its that Left 4 Dead 2 is proving to be the evolutionary equivalent of the Galapagos Islands for zombies as a species, and were looking forward to seeing how else it can push them forward in the future.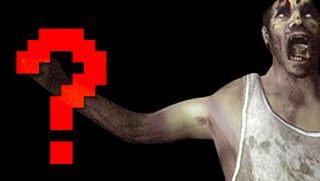 Hungry for more?
Since this article was published, we've come to the point where instead of updating the list, it might almost be easier to list the slim number of games that didn't have zombies in them. Was 2012 the Year of the Zombie? Will we see more of our rotting friends from here on out? Let us know which recent undead you've particularly enjoyed making... er... un-undead.

Or stick with the theme in Death by decade: The evolution of dying in games and A history of videogame chainsaw killings. We promise, most of the entries will be largely armless. (Oh, you're welcome.)