Atlus has released a new %26ldquo;Nightmare%26rdquo; trailer and a batch of new screens to promote the upcoming release of the North American Catherine demo for the Xbox 360 and PlayStation 3. But if you can%26rsquo;t wait till next week to sample the latest RPG from the Persona team, you can watch over 20 minutes of footage from the demo right now!

Check out our Full Access Preview for Catherine below. Cryptichints about the game%26rsquo;s nightmare world, strange sheep, and underlying themes about marriage drummed up so much interest for the RPG that nearly everyone in GamesRadar%26rsquo;s office showed up to see the game in action when the Japanese demo released on PSN earlier this year.

We don%26rsquo;t expect the North American demo to differ much from the Japanese one in terms of content. However, Atlus has pointed out that next week%26rsquo;s demo will give players a chance to preview the English voice track.


Above: The Catherine demo will show off the game%26rsquo;s %26ldquo;bold visual style and daring subject matter,%26rdquo; says Atlus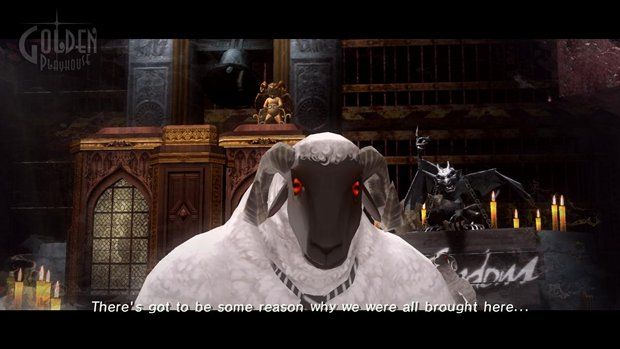 Above: We%26rsquo;ve also got a fresh batch ofscreensfeaturing lots of sexy sheep!

Catherine is scheduled to arrive on North American shores on July 26 for the PlayStation 3 and Xbox 360. GamesRadar%26rsquo;simport reviewfor the Japanese version was not positive. Despite having high praise for Catherine%26rsquo;s coming-of-age story our review found that it just didn%26rsquo;t stand up as a game. But despite the cold reception, interest for Atlus%26rsquo; Catherine still seems to be high. Will Catherine still be a day-one purchase for you? Or will you be waiting for more reviews before you decide whether you%26rsquo;re going to pick it up?

Jul 6, 2011