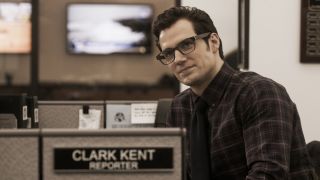 A Super time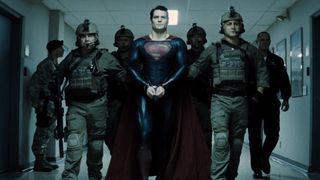 Planet Of Steel
The Moment: Superman voluntarily turns himself over to the authorities in Man of Steel.
Why it's great: It's the moment where Superman puts his trust in humanity despite concealing himself for his entire life so far. He symbolically lets the military cuff him to make them feel better - even though he can break out of them easily. It just goes to prove the type of honourable man he is.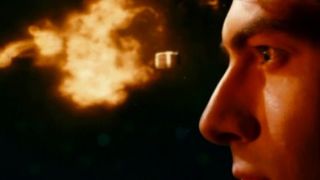 Bullet In The Eye
The Moment: In Superman Returns, Superman plays walking shield to protect police from a criminal's machine gun... and then the bad guy shoots him point blank in the eye.
Why It's Great: A triumph of CGI enables Bryan Singer to show us exactly what happens next, as the bullet simply crumples under the superior strength of Supes' impervious pupil.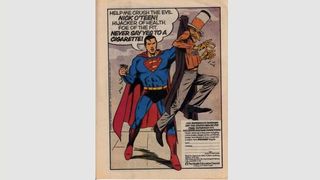 Smoked Out
The Moment: Superman turns health watchdog as he takes on cigarette pusher Nick O'Teen, in a series of strips commissioned by America's Health Education Council and a familiar sight in schools during the 1980s.
Why It's Great: A rare instance of Superman having a real-world impact, the anti-smoking campaign saw 800,000 children in America requesting information on how to quit the habit.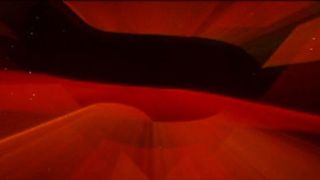 Opening Credits
The Moment: The beginning of Superman: The Movie, as a retro introduction - cinema curtains, Academy ratio screen, black-and-white - gives way to whooshing credits and John Williams' rousing fanfare.
Why It's Great: Thirty-five years on, arguably no comic-book movie credits have bettered this for the sheer rush of adrenalin that comes when that score kicks in.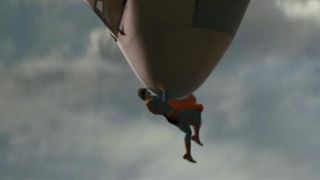 Plane Sailing
The Moment: Superman Returns in style, as he marks his public comeback by saving a stricken airliner that counts Lois Lane amongst its would-be fatalities.
Why It's Great: The Superman movies' most visceral setpiece: you can feel the strain as Superman applies the brakes and the shockwaves ripple back up the plane's fuselage.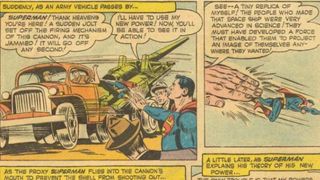 Superman's New Power
The Moment: This 1958 comic strip saw Superman infected with alien tech that gave him the ability to fire a tiny version of himself out of his hand.
Why It's Great: Over 75 years, a superhero is bound to become subject to some very strange plot developments...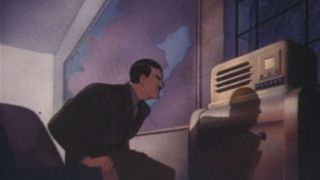 Hitting Hitler Where It Hurts
The Moment: In 1940s animated short Jungle Drums, Adolf Hitler switches off a radio bulletin in disgust after learning how Superman helped the Allies to defeat Nazi U-boats.
Why It's Great: It didn't take long for Superman to become a propaganda tool, cementing the character's appeal as an all-American hero.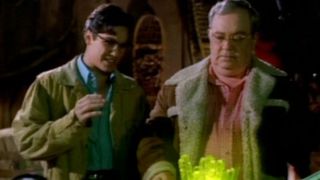 The Green, Green Glow Of Home
The Moment: Kryptonite makes its first appearance in The New Adventures Of Superman, as Lois and Clark are sent back to Smallville to investigate its discovery.
Why It's Great: A Superman-lite episode of the series that puts the focus firmly on the title characters' developing relationship - a hint at the series' future priorities.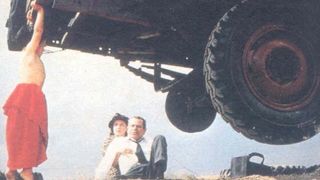 Babe In Arms
The Moment: The discovery of the child Kal-El by Jonathan and Martha Kent in Superman: The Movie - the answer to all their prayers, and handy when fixing a flat tyre, too.
Why It's Great: Donner's film cuts to the chase, by letting Supes announce his powers straight away by lifting the Kents' car.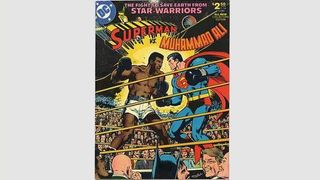 Superman Vs Muhammad Ali
The Moment: Yes, really. In this 1978 comic special, the two are forced by alien invaders to duke it out to see who is Earth's greatest fighter, the winner proceeding to take on the attackers' own champion.
Why It's Great: Because Ali wins... but only after Superman generously agrees to have his powers deactivated in the Fortress of Solitude: a twist that was already in place for Superman 2, then being filmed.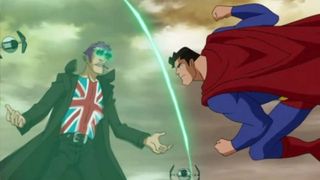 Superman Vs The Elite
The Moment: In this 2012 animated special, new superhero Manchester Black offers an alternative solution to Superman's niceness - kill the bad guys. Can Superman convince the world there's a better way?
Why It's Great: Based on the 2001 Action Comics strip 'What's So Funny About Truth, Justice And The American Way?' this is a provocative treatise on personal morality, disguised as an all-action cartoon.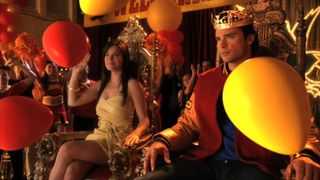 Homecoming
The Moment: The 200th episode of Smallville sees Clark Kent's high school reunion gatecrashed by Brainiac, who takes Clark on a Christmas Carol-style odyssey into his past, present and future.
Why It's Great: The strength of Smallville lay in its ability to chart the development of young Clark Kent, so often glossed over in the race to get to Superman. This nostalgic episode zeroes in on that quality.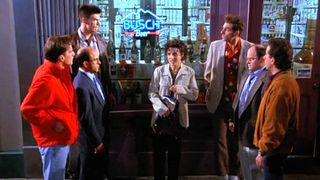 The Bizarro Jerry
The Moment: Jerry Seinfeld's love of Superman resulted in myriad references within his self-titled sitcom, but none finer than the episode where Jerry meets Kevin, a character in which all of his personality is inverted... much like Superman's comic-strip opposite, Bizarro.
Why It's Great: Seinfeld's ability to take an idea and run with it helped to popularise the idea of the Bizarro World in mainstream society, proving that the Superman universe is a gold mine of interesting concepts.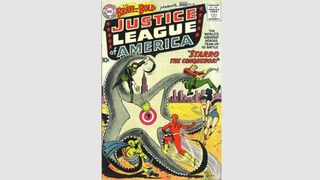 Superman And Chums
The Moment: The publication of The Brave and the Bold #28 in 1960 saw the debut of the Justice League of America. Superman might only have made a cameo appearance in that issue, but his leadership of the organisation quickly became a key part of his character.
Why It's Great: Sparking plenty of imitators (The Avengers were but a dream at this point), the DC dream team of Superman, Batman, Wonder Woman and the rest revolutionised comics and paved the way for the all-important crossover.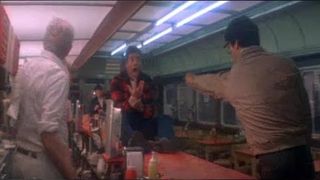 Clark's Revenge
The Moment: Earlier during Superman 2, a weakened Clark took a beating from a nasty bloke in a diner. So at the film's end, it's fitting that Clark returns for a rematch... Only this time he has Superman's powers again.
Why It's Great: Just because Superman lives by a strict moral code, doesn't mean that Clark has to play ball. A real punch-the-air moment.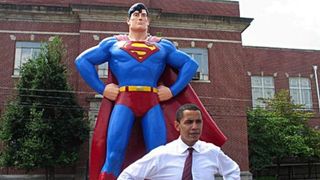 Superhero Of The United States
The Moment: The month before he won the Presidential Election, Obama made a shock revelation at the Democratic Party's National Convention, telling the guests that, "I was actually born on Krypton and sent here by my father, Jor-El, to save the planet Earth."
Why It's Great: No wonder Obama won the election - he's a geek with a sense of humour.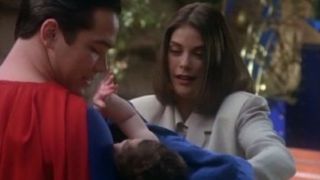 Tempus Fugitive
The Moment: In The New Adventures Of Superman, bad guy Tempus travels back in time to Smallville, hoping to kill the infant Kal-El. Superman and Lois Lane are in hot pursuit.
Why It's Great: The Lois And Clark series' irreverent approach to the Superman mythos was never better demonstrated than the scene where Tempus sarcastically reveals Superman's secret identity to Lois. *glasses on* "Mild-mannered reporter." *glasses off* "Superhero!"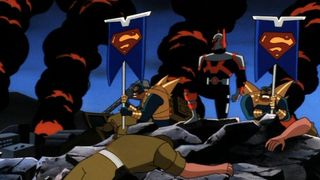 Legacy
The Moment: The two-part finale of theAnimated Series sees Superman brainwashed into becoming Darkseid's henchman and set loose upon the Earth.
Why It's Great: A notably dark and downbeat end to the series, this sees Superman lose the trust of humanity and have to start again, "one person at a time."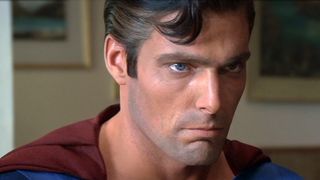 Breaking Bad
The Moment: Given a synthetic form of Kryptonite in Superman 3, Superman undergoes a change in personality until he turns into a mischievous bastard who straightens the Leaning Tower of Pisa and drunken flicking peanuts at people in a bar.
Why It's Great: The characterisation of 'bad Superman' is somehow more memorable for being so childish, and allows Reeve to really enjoy himself in the role.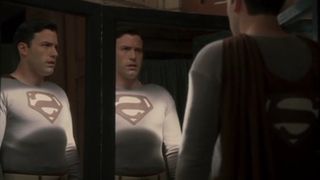 Hollywoodland
The Moment: The so-called curse of Superman claimed many victims, amongst them George Reeves, star of the 1950s TV show The Adventures Of Superman but dead from a gunshot wound at the age of 45 (Suicide or murder?). 2006 movie Hollywoodland sifts the evidence.
Why It's Great: For all of the excitement Superman has generated on the page or onscreen, he's proved to be just as much of a lightning rod for real-life intrigue.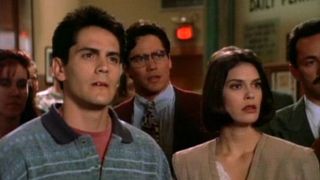 Barbarians At The Planet
The Moment: Will Lois Lane marry Lex Luthor? Will Clark reveal his true feelings for Lois? And who just tried to blow up the Daily Planet?
Why It's Great: The two-part finale of the first season of The New Adventures Of Superman demonstrates just how well Superman translates to the slow burn of episodic telly.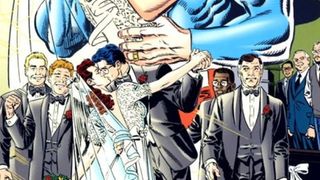 The Wedding
The Moment: About time. Nearly 60 years after they first met, Lois Lane marries Clark Kent.
Why It's Great: A genuine event in the comic book world, DC invited just about every past and present Superman artist who was still alive to contribute to the issue.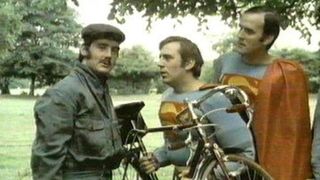 Bicycle Repair Man
The Moment: This 1969 sketch from Monty Python's Flying Circus imagined a world populated by Supermen, but where one had a secret identity - the overall-wearing, vehicle-fixing Bicycle Repair Man.
Why It's Great: Britain doesn't really do superheroes, but if we did, the Pythons' smart, ironic idea is probably how they'd look.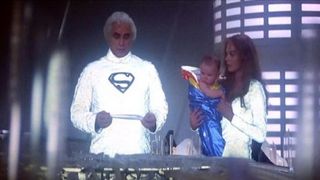 Baby and Brando
The Moment: At the beginning of Superman: The Movie, Jor-El explains his rationale for sending his son to Earth and gives a moving farewell: "All that I have, all that I've learned, everything I feel, all this and more I...I bequeath you, my son."
Why It's Great: Marlon Brando's bank-busting cameo was early warning of the seriousness and sincerity with which Richard Donner would bring the Man of Steel to the big screen.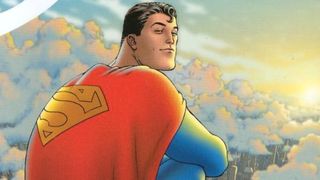 All-Star Superman
The Moment: This twelve-book series from 2006 to 2008 saw a dying Superman confront Lex Luthor one last time, with the latter reduced to a tearful Epiphany when he is forced to see the world through Superman's eyes.
Why It's Great: Grant Morrison counter-intuitively reckoned that, if Superman really was omnipotent, he wouldn't be a lantern-jawed hardbody but a chilled-out dude untouched by his Hercules-inspired labours.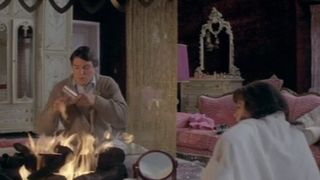 Burned
The Moment: Lois finally discovers the truth in Superman 2, as Clark trips and puts his hand into a fire... but is unharmed. "You ARE Superman!" she exclaims.
Why It's Great: Amidst the Earth-threatening chaos of Zod's invasion, the biggest revelation in the film is also one of its smallest scenes, a lovely grace note that reminds us the story is all about the characters.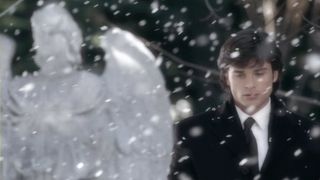 Reckoning
The Moment: The 100th episode of Smallville hit viewers with a double-whammy: not only does Clark Kent reveal his superpowers to Lana Lang, but his adopted dad Jonathan dies of a heart attack.
Why It's Great: Five seasons into Smallville, there's a pain and resonance to Jonathan's death that really means something, marking the next stage in Clark's character growth.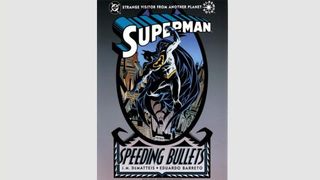 Speeding Bullets
The Moment: What if baby Kal-El was discovered and adopted by Thomas and Martha Wayne? Superman and Batman would be as one - that's the premise of this Elseworlds one-off.
Why It's Great: A Bruce Wayne with superpowers? It's the very apex of superhero fanboy fantasy.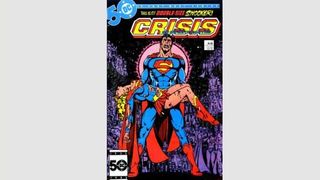 Crisis On Infinite Earths
The Moment: Several different forms of Superman - not to mention various permutations of Lex Luthor, Batman, Wonder Woman and the rest - unite to prevent a threat to destroy the entire Multiverse in this iconic 1985 comic series.
Why It's Great: Like a radical form of spring cleaning, DC Comics took every character and continuity problem it had built up over 50 years and wiped the slate clean so that a single Superman could continue in the comics.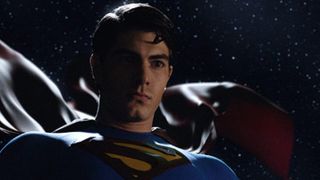 Time Out
The Moment: Taking a time out from events in Superman Returns, Brandon Routh's Superman flies off into space, where he hovers above the Earth, listening for the next crisis he can help with.
Why It's Great: The most poetic moment of any Superman film to date, Bryan Singer captures Superman as a lone - and lonely - sentinel against fate and evil.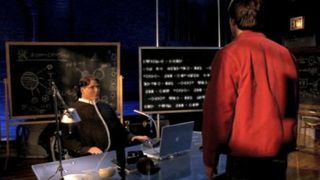 Two Supermen Meet
The Moment: In the Smallville episode 'Rosetta', Dr Swann (played by Christopher Reeve) gives Clark Kent vital information about his past, including his real name: Kal-El.
Why It's Great: Reeve's presence is not only a passing of the baton to Tom Welling but a crucial moment in Smallville. It's even more moving knowing that Reeve would die the year after its broadcast.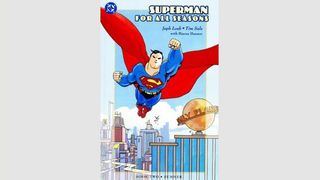 Superman For All Seasons
The Moment: The story of Superman is retold over four 'seasons' - by narrators Jonathan Kent, Lois Lane, Lex Luthor and Lana Lang - in Jeph Loeb's 1998 comic series.
Why It's Great: One of the most art-house interpretations of Superman's story, this benefits from Tim Sale's eye-catching, Norman Rockwell-inspired artwork.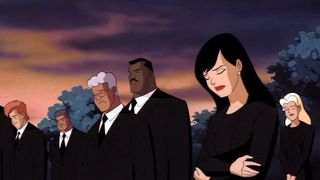 The Late Mr Kent
The Moment: When Clark Kent's car is bombed during an investigation in this 1997 Animated Series episode, Superman is forced to pretend his alter ego is dead to preserve his secret identity.
Why It's Great: Told in flashback in true film noir-style, this cleverly plays around with Superman's dual identity, all the way to a masterfully executed punchline.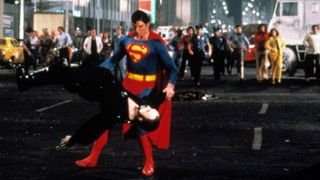 Coke Is It!
The Moment: The big battle in Superman 2 sees the streets of Metropolis laid to waste as Superman takes on Zod, Ursa and Non. While he gets as good as he gives, Supes delivers the best move by chucking Zod into a neon Coke sign.
Why It's Great: Even when outnumbered by his peers, Superman still has what it takes.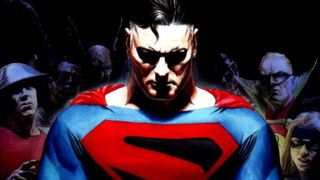 Kingdom Come
The Moment: Superman comes out of retirement to lead the Justice League in the fight against new generation of amoral, murderous superheroes.
Why It's Great: This non-canon story, published under the Elseworlds imprint in 1996, imagines an older, wiser Superman wracked with guilt and bitterness over his impact on the world.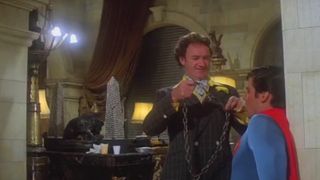 Kryptonite
The Moment: In Superman: The Movie, Lex Luthor gets the better of Superman by tricking him into opening a chest containing lethal kryptonite.
Why It's Great: "Mind over muscle" - the most dastardly act of Gene Hackman's flamboyant, boo-hiss villainy as Luthor.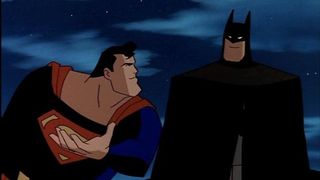 World's Finest
The Moment: This three-part epic from Superman: The Animated Series is notable for seeing Superman and Batman join forces after discovering each other's secret identities.
Why It's Great: The two giants of DC have regularly combined in the comics but - until the long-rumoured Justice League movie comes to fruition - this is your best bet for seeing them in action on screen.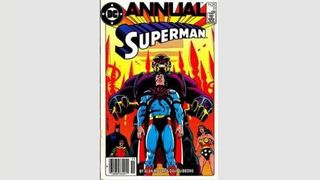 For The Man Who Has Everything
The Moment: This 1985 comic story sees Batman, Robin and Wonder Woman race to save Superman, who has been locked into a hallucinatory dream-world where Krypton was never destroyed and he's a non-superpowered family man.
Why It's Great: Written by the legendary Alan Moore, this transforms the traditional 'alternate universe' trope into a dissection of Superman's own culture, as Moore imagines political extremism and civil unrest on Krypton.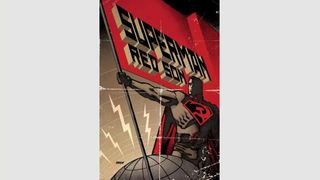 Red Son
The Moment: In Mark Millar's 2003 comic series, Superman lands on Earth - not in Kansas, but in the Soviet Union. Now he is a "champion of the common worker" working for Stalin.
Why It's Great: A sly piece of political 'what if?' that explores Superman's status as a propaganda tool in brain-scrambling fashion.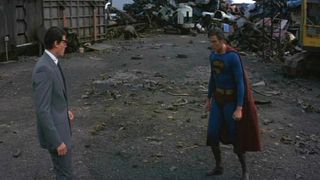 Fight For The Soul
The Moment: Superman 3's stand-out setpiece sees a divided hero fighting for his own soul, as Clark Kent splits away from the 'evil' Superman for a pitched battle in a car scrapyard.
Why It's Great: Not only a surreal and distinctive scene, it's a reminder that, for all of Superman's alien powers, it's his warm, raised-as-a-human qualities which truly make him Super.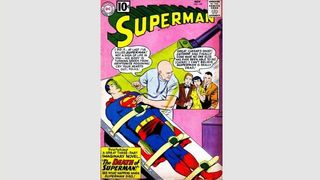 The Death Of Superman
The Moment: This 1961 comic strip imagines that Lex Luthor finally gets his way and kills Superman by capturing him in an outer-space laboratory and poisoning him with a kryptonite ray.
Why It's Great: It's the first attempt to kill off Superman, although Action Comics was quick to assure the public that the story was non-canonical, describing events as "An exciting three-part imaginary novel (which may actually never happen, but then again may!) full of astounding surprises!"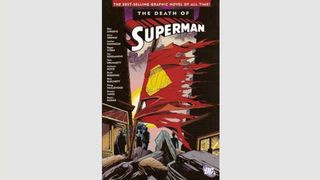 The Death Of Superman… Again
The Moment: Doomsday, a violent creature from Krypton's past, arrives on Earth. Superman stops him but at the cost of his own life, in a 1992 comic series known as The Death Of Superman.
Why It's Great: The comic sensation of the early 90s, this long series (which ultimately ended with Superman's resurrection) was designed - as its creators put it - because "the world was taking Superman for granted, so we literally said 'let's show what the world would be like without Superman."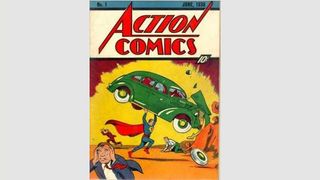 The Beginning
The Moment: The publication on 18th April 1938 of Action Comics #1 saw the birth of several new superheroes: Zatara Master Magician, Tex Thompson, and some guy from outer space known as Superman.
Why It's Great: The single most influential comic in history, its impact is still felt today. No wonder a pristine copy of the issue can fetch over $2 million.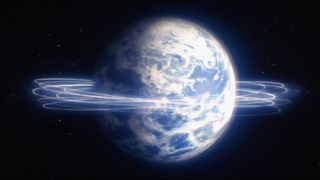 Rings Around The World
The Moment: A distraught Superman is too late to save Lois Lane - or is he? Using the full extent of his powers, he breaks his father's rules to turn back time by flying really, really fast around the Earth.
Why It's Great: The perfect example of Superman: The Movie's sense of scale, as we move from the micro (via the moving anguish of Reeve's grief) to the macro.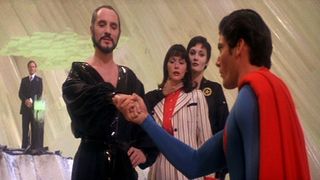 Reversal Of Fortune
The Moment: The climax of Superman 2 sees a weakened Superman forced, finally, to kneel before Zod... Except he's switched the power drain in the Fortress of Solitude. Actually, it's Zod and his cronies who have lost their powers.
Why It's Great: A new definition of sleight-of-hand, as Zod suddenly discovers that Kal-El has a bone-crushing super-grip.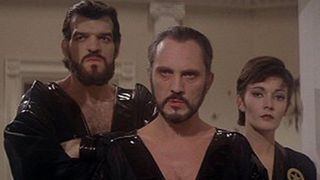 Kneel Before Zod
The Moment: General Zod (Terence Stamp) seizes control of the White House in Superman 2, where he learns of Kal-El's existence on Earth. His demand, made via a television broadcast, is simple: "Kneel before Zod!"
Why It's Great: The most quoted line of any Superman movie is also the point where the stakes are raised: Superman no longer has the advantage over his enemies. Indeed, given he's voluntarily given up his powers, he's at a considerable disadvantage.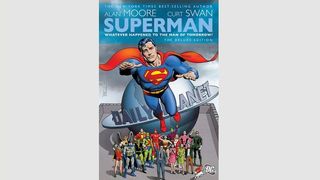 Whatever Happened To The Man Of Tomorrow?
The Moment: Lois Lane recounts the last ten years of Superman's life, in a two-part flashback story published by DC Comics in 1986.
Why It's Great: Devised as the coda to the 'Silver Age' of Superman comics before its reboot, it stands as a memorable end to the character's mythos, and an obvious source should Zack Snyder's franchise ever need a conclusion.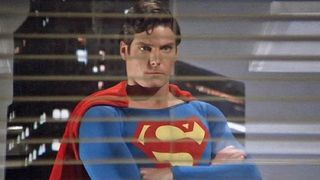 Step Outside
The Moment: His powers restored, Superman returns to Metropolis in Superman 2 to pick a fight with General Zod. Talk about making an entrance - he hovers outside the Daily Planet to ask, "General, would you care to step outside?"
Why It's Great: On the one hand, Superman is politeness personified. On the other, an enraged Zod revisits his favourite line by snarling, "Kneel before Zod!" The battle lines are drawn right there.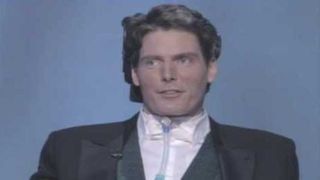 Hero
The Moment: Less than a year after the tragic accident that disabled him, a wheelchair-bound Christopher Reeve appears at the 1996 Oscar ceremony to make a speech about Hollywood's need to tackle important subjects.
Why It's Great: Never mind Superman. With grace, humour, courage and humility ("I wouldn't have missed this kind of welcome for the world") Reeve proves that you don't need superpowers to be a hero.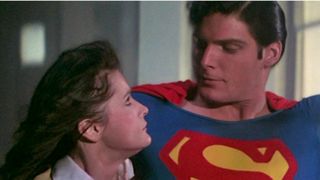 Got You
The Moment: In Superman: The Movie, our hero makes his first public appearance saving Lois Lane from certain death in a helicopter accident. "Easy miss, I've got you," he promises. "You've got me? Who's got you?!"
Why It's Great: The build-up, with its sublime sight gag about a modern phone box being a poor changing room, and the iconic shot of Clark Kent ripping open his shirt to reveal the 'S' underneath.