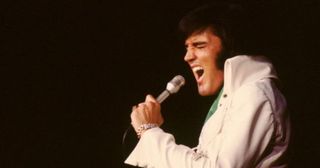 And The Band Played On
Are you ready to RAAAAAWWWWWWKKKKK? 1 2 3 4
Theres nothing like seeing your favourite band live, so the best concert films have been the ones where the director have realised that they need to do more than just point a camera at the stage. With performers and bands as diverse as U2, The Pixies, Jay-Z and Justin Bieber to work with, directors some very famous indeed have been re-inventing the live concert film for the past 50 years to create documentaries that are cinematic as well as just a snapshot of a performance.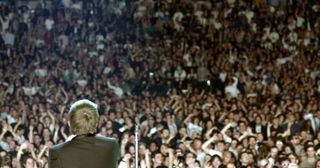 50. Shut Up And Play The Hits (2012)
Song: All My Friends feels like it was written for the occasion--"So here we go, like a sail's force into the night."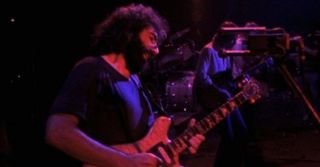 49. The Grateful Dead Movie (1977)
Best Song: The band gives its psychedelic take on Chuck Berry's Johnny B. Goode.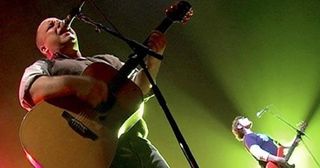 48. loudQUIETloud (2006)
Best Song: Frank Black, middle-aged and wearing glasses, can still rip through Vamos.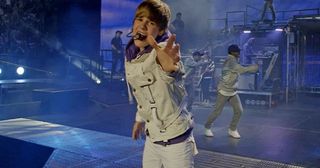 46. Justin Bieber: Never Say Never (2011)
Best Song: Baby, for sheer unavoidable catchiness.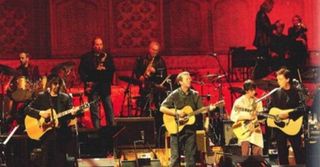 47. Concert For George (2003)
Best Song: For sheer emotion, the on-stage reunion of Paul and Ringo for Something is hard to beat.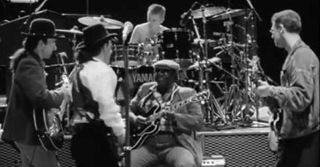 45. Rattle and Hum (1988)
Best Song: B.B. King joins the band for a rousing rendition of When Love Comes To Town.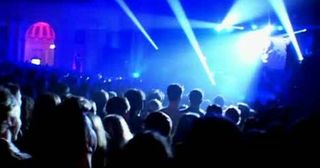 44. 9 Songs (2004)
Best Song: The Super Furry Animals' bonkers pop/techno mash-up Slow Life.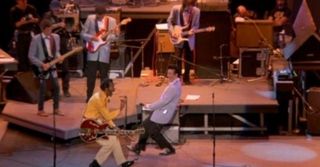 43. Hail Hail Rock And Roll (1987)
Best Song: Etta James and Eric Clapton join Chuck for Rock 'n' Roll Music.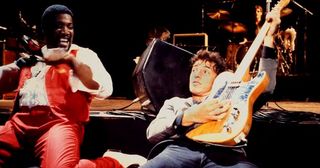 42. No Nukes (1980)
Best Song: The first film appearance of Bruce Springsteen and the E Street Band, storming their way through Thunder Road amongst other tracks.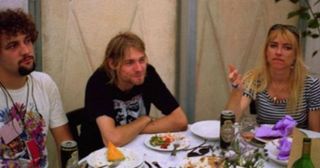 41. 1991: The Year Punk Broke (1992)
Best Song: Kurt Cobain screams his way through Negative Creep.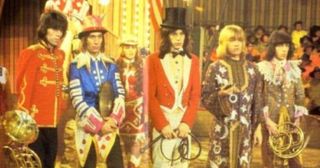 40. The Rolling Stones Rock And Roll Circus (1996)
Best Song: Jagger was right to believe the Stones were off-form, especially next to guests The Who's blistering run through A Quick One While He's Away.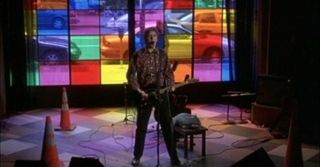 39. Storefront Hitchcock (1998)
Best Song: Hitchcock snarls through Devil's Radio, completely oblivious to the passers-by in the street outside.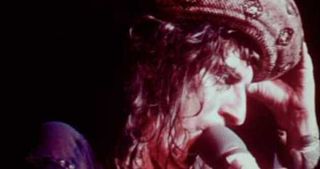 38. Good To See You Again, Alice Cooper (1974)
Best Song: School's Out, inevitably - although the actual tunes tend to play second fiddle to the fake execution and the beating-up of a Richard Nixon impersonator.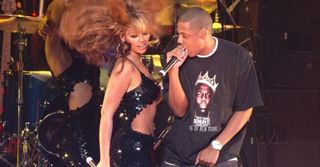 37. Fade To Black (2004)
Best Song: Joined by girlfriend (and future wife) Beyonce for Crazy In Love.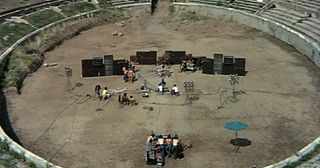 36. Pink Floyd - Live At Pompeii (1972)
Best Song: The woozy opener Echoes, Part 1 sets the standard for the Floyd's epic ambition - just six songs performed in the film's original cut.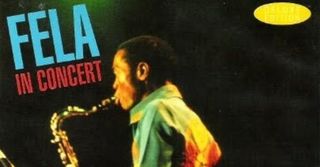 35. Fela In Concert (1981)
Best Song: A Fela jam starts with him improvising on an electronic keyboard, then dancing while his band plays and then bringing out his saxophone.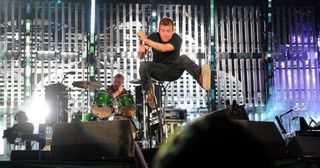 34. No Distance Left To Run (2010)
Best Song: A 'friends and family' gig at a half-empty Brixton Academy sees Blur play before the likes of Will Self.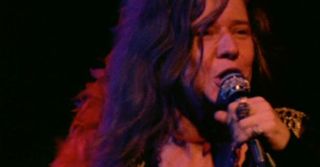 33. Festival Express (2003)
Best Song: Never mind the gigs--judging by one drunken jam, the best performances were reserved for those on the train.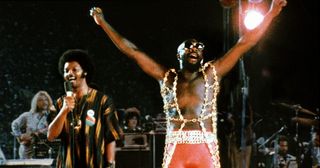 32. Wattstax (1973)
Best Song: Hayes' rousing version of Theme From Shaft, missing from the theatrical cut on legal grounds but reinstated for the current DVD release.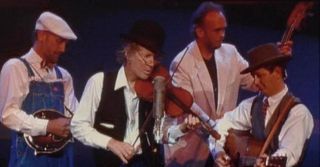 31. Down From The Mountain (2000)
Best Song: Man Of Constant Sorrow, of course.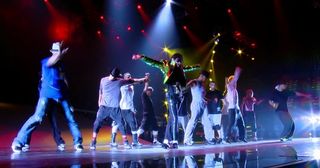 30. This Is It (2009)
Best Song: The startling mash-up of Smooth Criminal and Who Put The Blame On Mame, as Jacko is digitally inserted into footage from Gilda.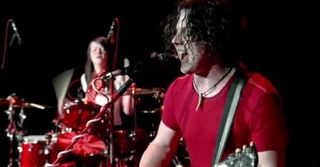 29. Under Great White Northern Lights (2009)
Best Song: The film's closing number, filmed backstage, sees Jack White reduce Meg to tears with a raw, simple piano recital of White Moon.
28. The Concert For Bangladesh (1972)
Best Song: As he did on the Beatles' original recording, Eric Clapton takes on guitar duties for While My Guitar Gently Weeps.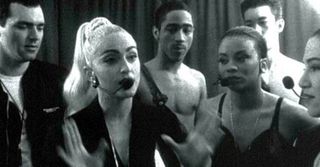 27. In Bed With Madonna (1991)
Best Song: Madonna goes ahead with her notorious "simulated masturbation" performance of Like A Virgin, despite threats from Toronto Police that they'll arrest her if she does so.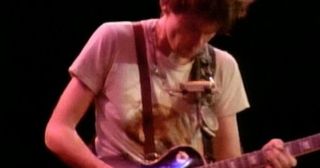 26. Rust Never Sleeps (1979)
Best Song: Young rips through a 10-minute version of Like A Hurricane. The title is apt.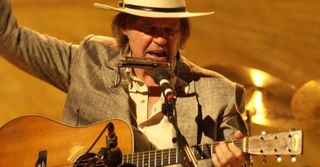 25. Neil Young: Heart Of Gold (2006)
Best Song: The sedate, C&W-ised title track.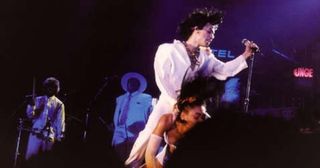 24. Sign O' The Times (1987)
Best Song: Princes wonders what it would be like If I Was Your Girlfriend, aptly wearing a black leotard and a white fur coat.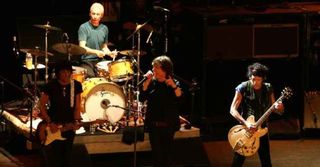 23. Shine A Light (2008)
Best Song: The Stones' blues roots get a workout as legendary guitarist Buddy Guy joins them for a cover of Muddy Waters' Champagne & Reefer.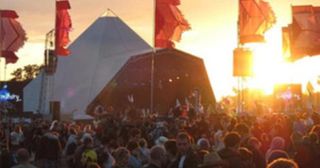 22. Glastonbury (2006)
Best Song: David Bowie played the first Glastonbury, so this spine-tingling 2000 performance of Heroes is something of a homecoming.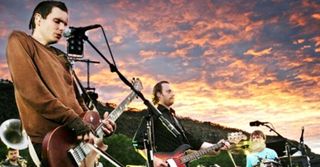 21. Heima (2007)
Best Song: The shimmering joys of Hopppolla.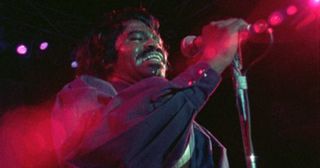 20. Soul Power (2008)
Best Song: James Brown gets down for the film's title track--literally, when he does the splits. "This man will make your liver quiver!"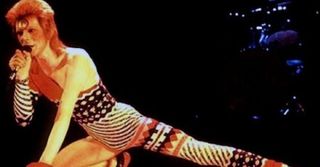 19. Ziggy Stardust And The Spiders From Mars (1973)
Best Song: Mick Ronson's band rips through a cover of The Velvet Underground's White Light / White Heat.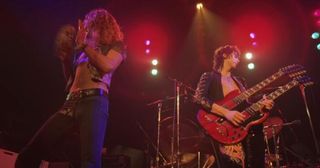 18. The Song Remains The Same (1976)
Best Song: Stairway To Heaven gets the full 12-string, flute-accompanied treatment.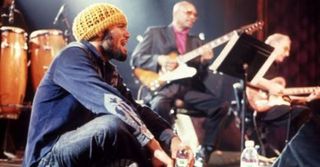 17. Standing In The Shadows Of Motown (2002)
Best Song: That might be Ben Harper, not Marvin Gaye singing I Heard It Through The Grapevine, but the band hasn't lost its touch at all.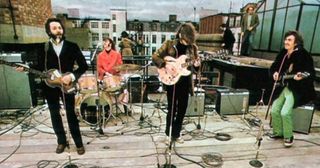 16. Let It Be (1970)
Best Song: Get Back--the perfect reminder to keep away from the edge of the rooftop and its deadly five-floor drop.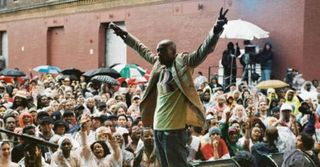 15. Dave Chappelle's Block Party (2006)
Best Song: When Hill was banned from performing as a solo artist, she reunited the Fugees for the occasion to sing Killing Me Softly.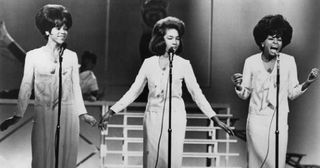 14. T.A.M.I. Show (1964)
Best Song: Seriously, you expect us to choose between James Brown, The Supremes, The Beach Boys, Smokey Robinson and The Rolling Stones?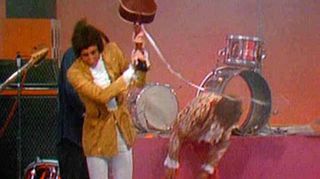 13. The Kids Are Alright (1979)
Best Song: The legendary 1960s US TV performance of My Generation, in which Keith Moon packed explosives into his drum to exaggerate the band's instrument-smashing antics, and temporarily deafened Pete Townsend.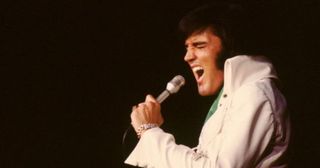 12. Elvis: That's The Way It Is (1970)
Best Song: Amidst the familiar wall-to-wall hits, Elvis' unusual cover of You've Lost That Lovin' Feeling stands out.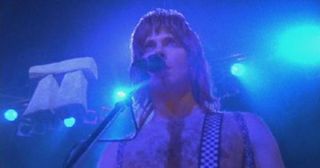 11. This Is Spinal Tap (1984)
Best Song: Stonehenge, complete with on-stage midget-sized scale replica.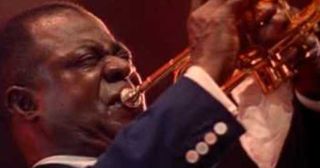 10. Jazz On A Summer's Day (1960)
Best Song: Old Rocking Chair sees Louis Armstrong reunited with his band's old trombonist Jack Teagarden.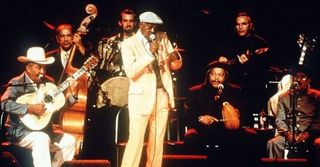 9. Buena Vista Social Club (1999)
Best Song: Opener Chan Chan sets the sun-kissed mood for everything that follows.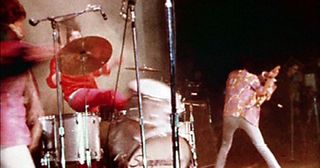 8. Monterey Pop (1968)
Best Song: Not for the last time on this list, Jimi Hendrix steals the show. Specifically, by setting fire to his guitar during his cover of Wild Thing.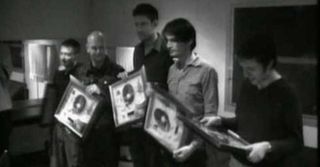 7. Meeting People Is Easy (1998)
Best Song: Thom Yorke (and, eventually, the rest of the bad) plays Follow Me Around to an empty stadium.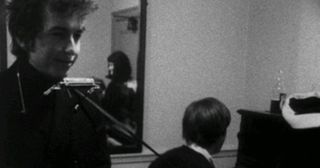 6. Don't Look Back (1967)
Best Song: Not a concert film per se, but Pennebaker captures Dylan leading a hotel room sing-a-long of Hank Williams' Lost Highway.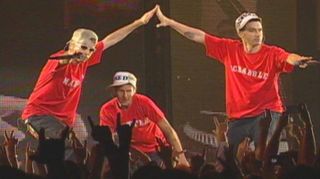 5. Awesome; I Fucking Shot That! (2006)
Best Song: Sure Shot gets most of the amateur cameramen bouncing along in time.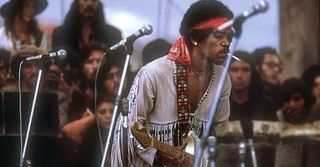 4. Woodstock (1970)
Best Song: For defining an era, it has to Jimi Hendrix dragging The Star-Spangled Banner through its paces.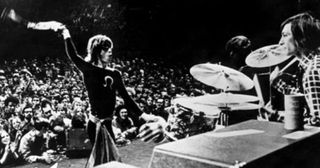 3. Gimme Shelter (1970)
Best Song: The nightmarish re-appraisal of Under My Thumb after the gig, as the Stones dumbly watch footage of the fatal stabbing in the crowd while they played.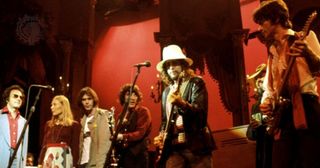 2. The Last Waltz (1978)
Best Song: Drummer Levon Helm and a huge brass section drive The Night They Drove Old Dixie Down.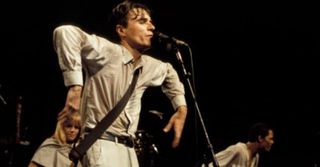 1. Stop Making Sense (1984)
Best Song: The opener, Psycho Killer--just Byrne, an acoustic guitar and a drum machine whose staccato rhythms cause the singer to stagger around like a murder victim.