Last year, this award sprung a major surprise – with Ori and the Blind Forest scooping Best Xbox Game at the world's biggest public voted gaming awards, The Golden Joystick Awards, much to the surprise of its bigger budget, first-party competitors. With Halo 5 and Forza Horizon 3 in the running for 2016's top prize, with the full shortlist below, can any game spring a similar surprise? Only your votes can decide – and time is running out.
The competition for Best Xbox Game is fierce, and testament to the console's diverse exclusives. Can indie upstart Inside topple a big hitter like Forza Horizon 3? Is Rise of The Tomb Raider more deserving of your vote than Halo 5: Guardians? Were we, like, totally wrong about ReCore? Voting close on October 31st, so you'll need to act fast.

The world's biggest gamer-voted awards show is upon us, with the Golden Joystick Awards 2016 taking place on November 18th at the Indigo at The 02 in London. We're looking to crown the Xbox Game of the Year, and the power is in your hands to help choose which it will be.
How do I vote for my Xbox Game of The Year?
You can see the full shortlist for Xbox Game of the Year below, and cast your vote here at the . Tune in on Friday, November 18, to find out who takes home the honors.
Ark: Survival Evolved
It might still be in Game Preview (the Xbox version of Early Access), but Ark: Survival Evolved has stomped onto the scene in the big way. What sets this sandbox survival game apart from its brethren are the dinosaurs and other massive creatures that roam the land. Build a shelter, grow some crops, live another day. Oh, and there's the small matter of taming and riding dinosaurs. Who hasn't had that fantasy?
Click to vote for Ark: Survival Evolved at the Golden Joystick Awards 2016.
Elite: Dangerous
Who hasn't dreamt of going to hyperspace, dogfighting space pirates, or cruising into a space station to pick up illicit work? Elite: Dangerous lets players live out their Malcolm Reynolds space smuggler dreams or dogfight like Poe Dameron. And we'll be honest, there's just something cool about going through a landing protocol and docking in a space station. Don't judge.

Click to vote for Elite: Dangerous at the
Forza Horizon 3
Microsoft's Forza franchise has branched off in two wildly different directions. Playground Studios' Forza Horizon 3 brings the open world racing festival to the gorgeous Australian Outback. For fans who aren't content to stay on the track, Forza Horizon 3 offers freedom while retaining the series' core features, including extravagant cosmetic customization and "Drivatars" for asynchronous play.

Click to vote for Forza Horizon 3 at the
Forza Motorsport 6
Turn 10 Studios has been refining the art of racetrack driving since 2005 on the original Xbox. More than a decade later, Forza Motorsport 6 continues to innovate. Rain impacts the 28 tracks just like it does in their real-world counterparts, player-generated "Drivatars" behave more consistently, and the cast of Top Gear guides players via audio commentary. With two Forza games in the running, race fans have a hard choice ahead.

Click to vote for Forza Motorsport 6 at the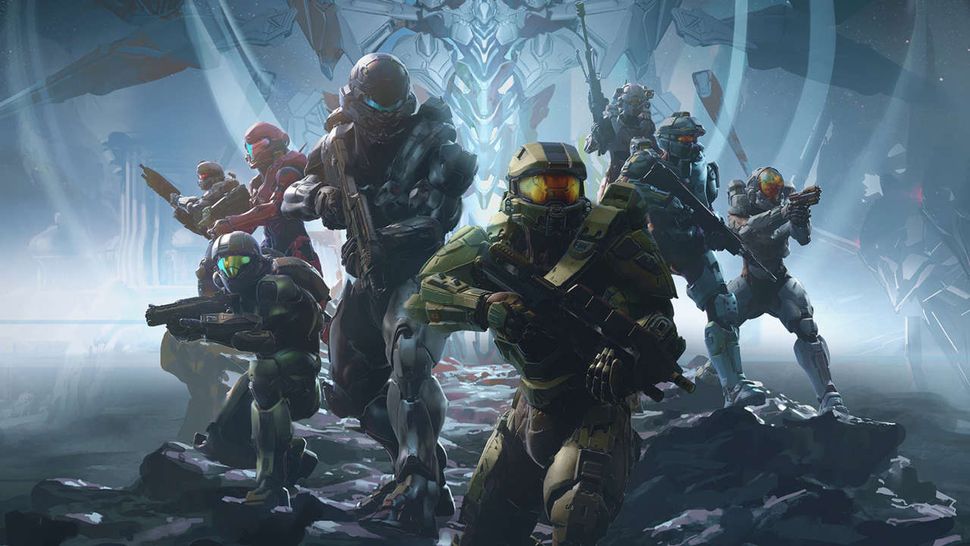 Halo 5: Guardians
The Master Chief and his team are on the run, suspected of treason. It's up to newly commissioned Spartan Locke and his team (including Halo 3: ODST's Gunnery Sergeant Edward Buck, played by Firefly's Nathan Fillion) to hunt the rogue Spartans down. In addition to the campaign, 343 Industries delivered classic Halo multiplayer tuned for esports and a new take on large-scale competitive play with an AI element called Warzone. Nothing says Halo like assassinating an enemy Spartan from behind before getting blown up by a giant Promethean boss.

Click to vote for Halo 5: Guardians at the
Inside
In 2010, Playdead's shadowy platformer Limbo pit us against enormous spiders, brain-altering bugs, and a horde of angry pursuers. But it also delightfully left us with questions that have fans debating its meaning to this day. Inside takes everything Playdead learned from its inaugural outing and builds an enchantingly oppressive environment in which the player is truly alone against the world. That's all we'll say about this one, as it's far better experienced than read about.

Click to vote for Inside at the

Killer Instinct Season 3
Killer Instinct was one of Microsoft's marquee first-party Xbox One launch titles. With three sets of characters and features now complete, the fighting series reboot is much more than an homage to its roots. Season 3 not only rounds out the rest of the classic cast from the original series entries, but introduces three cross-over characters from other Microsoft games. Gears of War's General RAAM, Halo's Arbiter, and Battletoads' Rash join the fight. All of that is gravy, though, because Iron Galaxy had us at C-C-C-C-COMBO BREAKER!

Click to vote for Killer Instinct Season 3 at the
Quantum Break
Time isn't always on your side, and that's never been more true than in Remedy's latest Xbox console exclusive, Quantum Break. Remedy takes advantage of its cast (including X-Men's Shawn Ashmore and Game of Thrones' Aidan Gillen) by blurring the lines between game and television show with live-action segments. Every choice you make influences what you see and play. Our one bit of advice: don't rush. Take the time to read all the collectibles, including the so-bad-it's-good Time Knife script.

Click to vote for Quantum Break at the
ReCore
Mega Man creator Keiji Inafune's Comcept has had a busy year. In addition to finally delivering the Kickstarted Mighty No. 9, Inafune produced Armature Studios' ReCore. On a far-flung world in the future, humanity's fate has been left to a robotic vanguard tasked with terraforming the planet Far Eden in advance of our arrival. It wouldn't be a video game if everything went to plan, though. Colonists have disappeared and the robotic workforce has become corrupted. Clearly we have not learned from The Matrix and The Terminator. On the plus side, there are robot pets, so maybe ReCore's prognostication of our future isn't so bad after all.

Click to vote for ReCore at the
Rise of the Tomb Raider
Xbox fans had something to crow about when Microsoft announced that Lara Croft would be adventuring on Xbox One first. Crystal Dynamics' Rise of the Tomb Raider is a more emotional adventure, as a determined Lara confronts the ghosts of her family's past. Pitched gunfights break up exploration through environments that are as beautiful as they are deadly. Does Lara have what it takes to climb to the top of the Xbox game pile and, if so, can she best Nathan Drake for Game of the Year? That's a conversation for another day.

Click to vote for Rise of The Tomb Raider at the
Be sure to vote in the Golden Joystick Awards 2016. Find out which of these great Xbox games comes away with the coveted award on Friday, November 18.