Mafia 3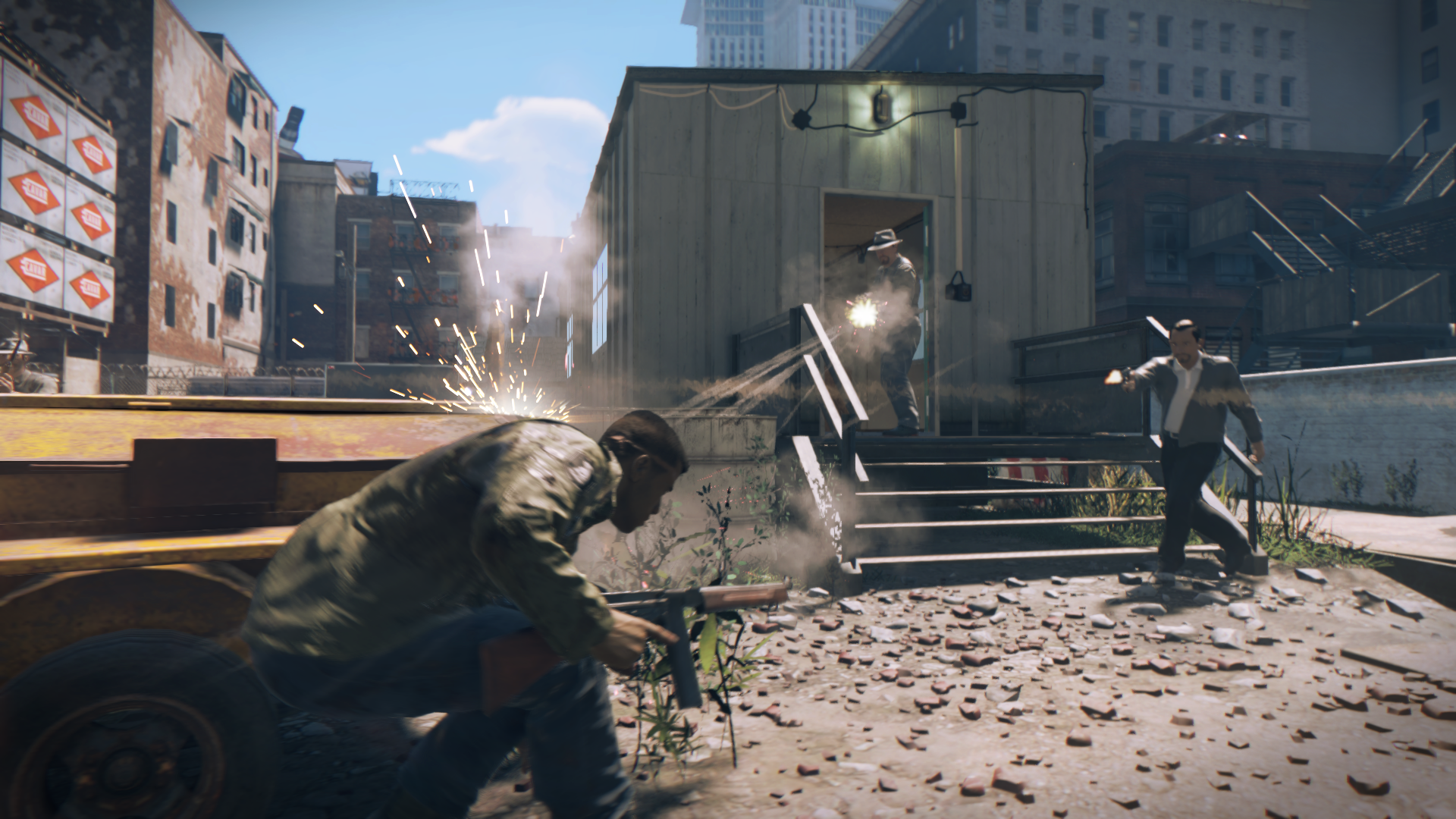 Vying with Dishonored 2 for the title of this year's most creatively upgraded sequel, Mafia 3 is, as with Arkane's game, preserving what made its predecessor great while exploding it out in all directions. The focus on serious, grounded, character-based crime drama remains, as does the series' predilection for well-crafted, curated story-telling. But now the gameplay is far less linear. You'll still have a steady, progressive rise through the mob ranks to manage, but now 'management' is truly the right word. Any approach you want, from stealth, to Machiavellian cunning, to all-out assault, is at your disposal, as are a bank of lieutenants each with their own perks, abilities, and tactical gifts to give.
Dead Rising 4
We haven't seen a lot of Dead Rising 4 yet, but certain things are a given. Huge, open-world environments strewn with a veneer of cartoony, theme park nonsense. Hundreds upon hundreds of zombies in need of a good dose of mulching. Dozens of creatively destructive combo weapons and vehicles. Only this time it's Christmas. Santa hats and candy cane shotguns? Almost definitely.
South Park: The Fractured but Whole
New developer, same South Park, as Ubisoft San Francisco takes over from Obsidian for The Stick of Truth's sequel. This time, the focus has shifted from LARPing to superhero action, with Cartman's Hollywood aspirations splitting the kids and causing a *cough* civil war that you, as The New Kid, will be thrown into the middle of. Given the quality of The Stick of Truth, it's almost a dead cert that The Fracture but Whole will be good, and now that the series' systems are all in place, hopefully we'll see some fresher, more original material in the story too.
Watch Dogs 2
Where 2014's Watch Dogs was a sketch of a good idea, its sequel looks like it could really hit the concept's potential. Fresher, goofier, with more than a dash of turbo-charged Splinter Cell to its creative, gadget-laden stealth, and driving vastly improved by Driver studio Ubisoft Reflections, this could be a kinetic, upbeat adventure to really lay the semi-disappointment of dour-faced Aiden Pearce to rest and set the series on the path to genuine excitement.
Rise of the Tomb Raider
Okay, this one is hardly new. It came out last year. You can check out our review if you want to see how good it was then. But what is interesting is the PS4 version. What's interesting is how good – hopefully how much better – Rise of the Tomb Raider is now. We know that it will have the current DLC bundled in. We know that there's a zombie survival mode set in Croft Manor. We know that there's a PlayStation VR mission, and co-op in the Endurance mode. It's going to be great, surely, but just how great?
Destiny: Rise of Iron
A new Destiny expansion is always exciting, and with Rise of Iron launching in September, Gamescom's hands-on will likely be its biggest showing before then. Bungie has learned many important lessons since Destiny's up-and-down first year, and each expansion has proven significantly better than the last. There's no reason to think that Rise of Iron won't follow suit, and we'll give you all the important details this week.
Steep
Ubisoft's new mountain sports game is a bit of an unknown quantity, but it has the potential to be fantastic. Combining snowboarding, skiing, and wingsuit flight with what looks like a fine balance of depth and arcade immediacy, Steep's core gameplay – and connected online world of player-made challenges and throwdowns – could be the basis of something very good indeed. The jury's still out on whether its open-world expanses can rival the likes of SSX3 for fun and guided exploration, but we'll find out more soon.
BioShock: The Collection
It's BioShock. And BioShock 2. And BioShock Infinite. All in one box, and tidied up and polished to a new-gen sheen. What more do you want to know? Okay, you want to know how good the remasters are, how pretty Rapture and Columbia look now, and how well the whole thing holds up in 2016. We should know soon, as we'll be seeing it all this week.
Call of Duty: Infinite Warfare
AKA That Call of Duty game that isn't the Modern Warfare remaster. Because there is one. This is apparently this year's 'proper' CoD game. But we know, you're much more interested in Pricey's pristine new 1080p moustache. That said, there is a lot to be excited about in Infinite Warfare. The zero-g E3 demo looked distinctly un-CoD in a very good way, blending space-borne spectacle with some distinctly freeform shooting. And then there's the whole new battleship hub as well. And side-missions. And a transforming, personal space fighter. Call of Duty: Infinite Warfare could be the one that finally shakes CoD up for the better. We know we've been saying that for years, but it really, really could be. Honestly. Seriously.
Yooka-Laylee
'Where have all the platformers gone?' decry many players of a certain age. 'Here', is the answer from Playtonic, the indie studio made up of defected Rare staff responsible in part for Banjo-Kazooie. 'Here they are. Won't you stop being sad and come and play this game that we made especially for you?'
Why yes, we will, Playtonic. Do not make us further sad. Be making a good game.
Want to keep up with the biggest news from the show? Click to see all of our coverage and watch the best Gamescom 2016 trailers.