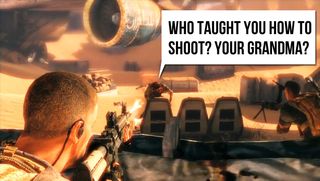 Speak now or forever hold your peace
Countless hours of focus and skill have brought you to this point. You're embedded deep behind enemy lines, with your pistol the only thing keeping you alive. Checking your ammo counter, you realize you only have a few bullets left. Better make 'em count, kid. Then, just as you're about to leave the safety of cover, a guard taunts you--a very likely situation in a to-the-death battle. But as the taunt escapes the guard's virtual lips, you realize his word choice is a bit... strange. Nonsensical, even.
"Hey idiot, I can do 1,000 push-ups, but I'll be pushing you down six feet under!" What? Why would he say that? Surely the guard knows he's about to be killed? Sometimes battle taunts add a layer of immersion to combat-heavy games; other times, they feel so bizarre and out of place that we can't help but think, "what the hell?" The following are some of the stranger combat taunts video game characters say during life-or-death encounters.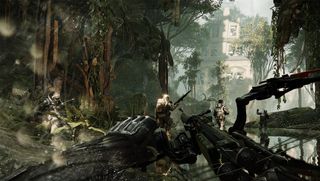 Crysis 3
"The entity known as Prophet--that's you, asshole!--we have you in our sights." (CELL Guards)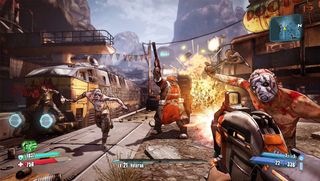 Borderlands 2
"You're gonna be my new meat bicycle!" (Psycho)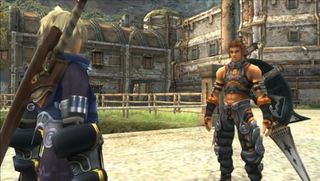 Xenoblade Chronicles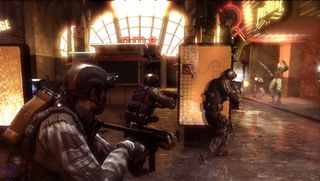 Rainbow Six Vegas 2
"Would it help if I ran into the bullets!?" (Terrorists)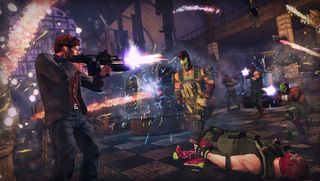 Saints Row: The Third
"Cover my black ass!" (Luchadores gang member)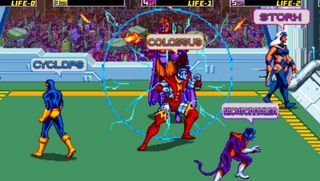 X-Men Arcade
"X-Men, welcome to DIE!" (Magneto)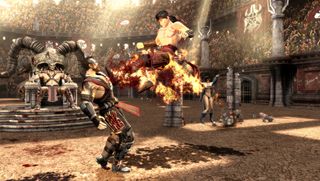 Mortal Kombat
"It's official: You suck." (Shao Kahn)
Final Fantasy
"I, Garland, will knock you all down!" (Garland)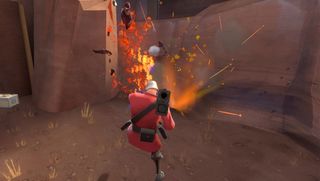 Team Fortress 2
"Son, you are writing checks your butt will find uncashable! Are you hearing me? Your backside will be escorted from the bank! You will find this humiliating!" (Soldier)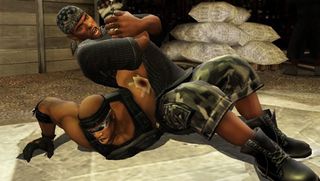 Def Jam: Fight for New York
"I'mma take your tongue out...and lick my ass with it!" (Redman)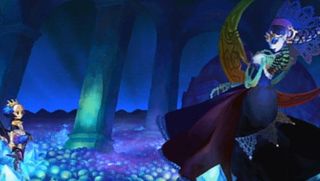 Odin Sphere
"I will scrape out your bowels until you beg me for mercy." (Odette)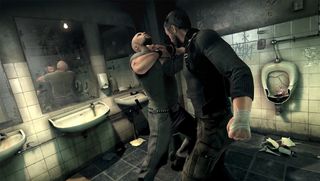 Splinter Cell: Conviction
"You'll die on your knees, like a scientist!" (Enemy guards)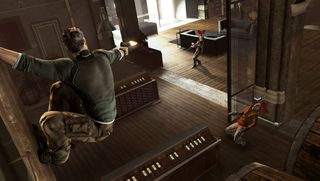 Splinter Cell: Conviction
"Watch your back, guys. It looks like we might have a hostile. His name might be... fu**ing Fisher!" (Enemy guards)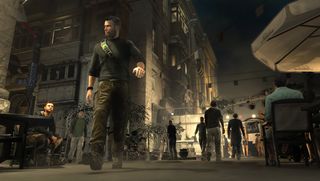 Splinter Cell: Conviction
"Fisher's on the loose! F***, you guys, we're ready for war, and he's gonna make fools of us again!" (Enemy guards)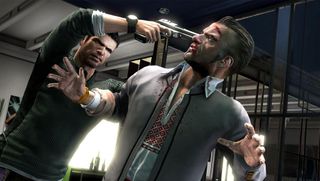 Splinter Cell: Conviction
"Hey, Fisher, come here! Meet my baby!" (Enemy guards)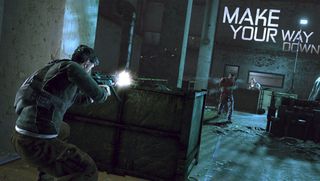 Splinter Cell: Conviction
"Looking for a plane, Fisher? Come here! I'll make ya fly." (Enemy guards)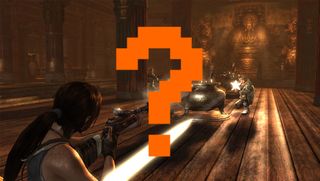 Verbal warfare