I'm watching Brad Smith, Microsoft's vice chair and president, waft a hefty document aloft claiming it's the deal Microsoft sent to PlayStation just two days before Christmas 2022. I'm seeing this unfold from a conference room in Brussels, Belgium, just hours after the latest court hearing with the European Commission concluded. Even after all of this, it's still not clear how exactly Microsoft is going to finalize its acquisition of Activision Blizzard. The Microsoft Activision deal has now been in discussion for 13 months (and counting), and the platform holder seems no closer to swaying Sony – let alone the various regulatory bodies investigating the proposed Activision acquisition.
Microsoft has made two big announcements this week, which the gaming giant hopes are "definite steps to alleviating concerns" held by both regulators and rival game companies – including PlayStation. The first is a 10-year deal with Nintendo to bring Call of Duty to Nintendo systems (note, not the Switch specifically), should the Activision buyout goes through. The aim is to drop Call of Duty on Nintendo devices "the same day as Xbox, with full feature and content parity". Whether that's actually achievable without resorting solely to Cloud Gaming wizardry to make it happen is another matter entirely.
The second is another 10-year partnership, this time with Nvidia. This will bring Xbox PC games (and later Activision Blizzard titles, including Call of Duty) to Nvidia's GeForce Now cloud streaming service, which boasts 25 million subscribers across PC, Mac, Chromebooks, and other devices. Given the concern regulatory bodies have shown towards Microsoft's rapid acceleration in the cloud gaming space, this is certainly a curious move.
PlayStation refuses to budge
But, the bright blue elephant in the room continues to be PlayStation – and that's without even taking the other regulatory bodies that are currently also opposing (or at least questioning) the Microsoft Activision Blizzard takeover. Smith spent a lot of time during the press conference I attended on behalf of GamesRadar+ talking about the fact Sony currently has two choices. "It can spend all its energy blocking this deal," Smith said, "or it can sit down with us and hammer out an agreement that addresses what it's concerned about."
But, we're now over a year into these discussions and well beyond the two companies mudslinging on social media – it's getting more serious, and more difficult to see a path forward. From Smith's verbiage, it's clear that Microsoft sees these deals with Nintendo and Nvidia as "a remedy", a sign that it has no plans to lock Call of Duty behind the walls of the Xbox ecosystem, or keep what is essentially one of the biggest franchises on the market limited to a single platform. Essentially, it's a show of hands. One that Microsoft is hoping Sony feels the pressure from, particularly now that Nintendo and Nvidia are on side – Microsoft certainly has more allies to help its case today than it did yesterday.
What's clear though is that Sony's still not budging, and it's easy to understand why – PlayStation remains the market leader, and the platform holder sees the Microsoft acquisition of Activision Blizzard as a very real threat to that dominance. Although Smith was careful not to go into specific details about what happened behind closed doors today – at the meeting with EU regulators, which included the likes of Sony Interactive Entertainment president and CEO Jim Ryan, as well as Microsoft Gaming CEO Phil Spencer and current Activision CEO Bobby Kotick – the frustrations around the ongoing conversations were clear. "This has never been about spending $69 billion dollars to make games like Call of Duty less accessible to players," Smith exhaled. In fact, Microsoft claims that if the Activision deal does go through, the Nvidia and Nintendo partnerships alone will make Call of Duty accessible on 150 million more devices than they were before.
I don't pretend to understand how regulators work, but even the PlayStation problem in isolation is barbed and complex enough. Call of Duty is a system seller – PlayStation and Xbox has said as much. And while licensing agreements to ensure the franchise remains available to PS5 (if not PS6 and PS7) players have been discussed between the two companies, it's clearly not enough to alleviate Sony's concerns. So what is? Realistically, could anything at this stage?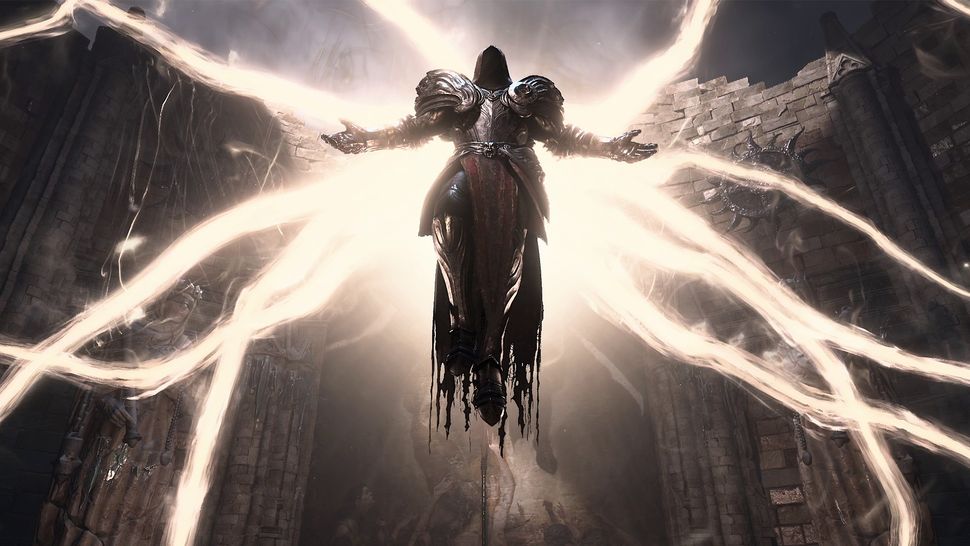 I don't even think I know what I personally want to see happen. Is Microsoft owning Call of Duty and all other Activision Blizzard titles bad for the industry? Immediately with the right licensing deals in place, probably not, but who knows in the long haul. Is PlayStation blocking the acquisition the right thing to do for Sony? Yes, because it's protecting itself. The deals with Nvidia and Nintendo are clearly designed to assuage the fears of regulatory bodies, that Microsoft would immediately retract access to one of the biggest games on the planet unless players are in some way connected to the broader Xbox ecosystem, but it's too early to tell how that argument will ultimately go down.
But what I do know is that right now I don't think anyone has the right answers, which means we're far from a resolution. Smith might be "more confident today than [he] was 24 hours ago", but as a gamer following the drama I'm certainly not – and the continued high-level console wars is getting a little tiring.
Here are all the other most expensive video game acquisitions in gaming history