The only PS5 game I've successfully Platinumed this year so far is, drumroll, My Little Pony: A Maretime Bay Adventure. It's worth saying up front that I have nothing against the game's charming 'Earth Pony' protagonist Sunny, her merry band of rainbow-haired and four-legged friends, or her noble quest to "bring the magic of the Maretime Bay Day festival back to Equestria". But it's safe to say that Hasbro and Melbot Studios' whimsical 3D adventure isn't my usual cup of tea when it comes to video games.
It is, however, that of my four-year-old daughter. She loves all forms of My Little Pony. She has dozens of plastic figures that hide in the living room carpet and torture my bare feet in some sort of twisted small horse rendition of Toy Story. She has a wardrobe of clothes plastered with their bright-eyed faces, and bedsheets and pillowcases to match; and she has a profile on our family Netflix subscription where the heroes of Equestria (and their brainworm theme tune) are a constant fixture. My daughter has absolutely loved her time combing all corners of A Maretime Bay Adventure over the last several weeks. And, given that this is the first time we've properly bonded over video games, I've absolutely loved it too.
Shared passion
THE NEXT ADVENTURE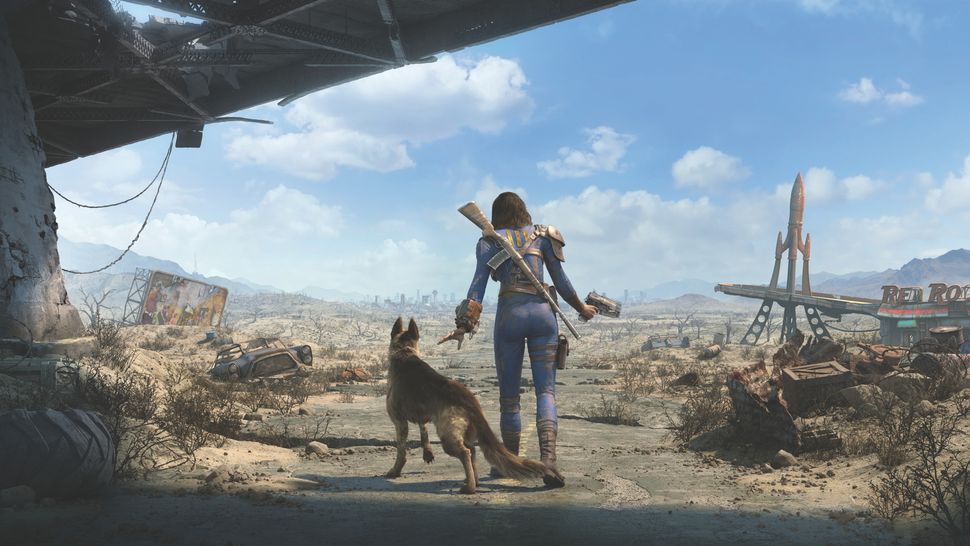 Here are the best adventure games to get swept up in right now
Rewind 30-odd years and I had a similar experience with my dad while playing Lemmings on his Atari ST. I was approaching my fifth birthday in the early '90s when we first got lost in DMA Design and Psygnosis' weird and wonderful 2D puzzle-meets-strategy game, and yet I remember the moment clear as day some three decades on – blue robes, green hair, suicidal rodents, and all. Having previously tried my daughter on Sonic Mania and Super Mario 3 (via the Switch's NES collection) without much success, to have her suddenly asking to play video games with me at all hours of the day – not least at 3am after dreaming about playing as Sunny in Maretime Bay – is up there with my proudest moments, as both a father and a video game enthusiast.
But it's not just the appeal of dad and daughter bonding I've enjoyed here. Physically showing someone otherwise unaware of something as basic as how to properly hold a control pad, teaching them the layout of its buttons, and explaining how to follow on-screen prompts and what specific icons on the HUD mean has been incredibly rewarding. Unearthing My Little Pony: A Maretime Bay Adventure's secrets, in this instance, and working out how to overcome its puzzles has been like playing co-op but on overdrive – wherein universally understood video game conventions are entirely new to my young counterpart, and thus the wonder of discovery is heightened tenfold. The look of unbridled wonder on my daughter's face when she realized the butterfly fluttering over Sunny's shoulder was in fact pointing her towards the next set-piece, for example, was a joy to observe.
During the first wave of lockdowns and quarantine measures that swept the globe at the beginning of the pandemic, I spoke to a number of parents whose children played video games. At a time when free exploration outdoors became severely restricted overnight, I was asked about screen time and what I considered the 'right' amount of time parents should let their kids spend in front of their consoles. To these parents, video games represented the unknown – and while they were otherwise happy for their children to continue socializing with their peers in these online spaces, they were apprehensive about what doing so really involved. My advice was, simply, to see for themselves.
And so after spending short spells sitting down with their kids, playing games, and being taught how to enjoy the likes of Minecraft, Among Us, Sea of Thieves, and more, these parents reported back with a new appreciation of video games, in both social and educational circumstances. In these instances, it was the children who taught their parents how to play, and yet the outcome was no less wonderful.
If all of this sounds obvious, I guess that's because it is. But I think as like-minded folk who enjoy playing and hailing the virtues of video games, it's easy to forget how much we take our hobby for granted. For reasons I'm yet to work out myself, video games as a medium still struggle to be taken seriously in certain circles, and are often, still subjected to tired stigmas and stereotypes. But that's not to say all people who are yet to discover them, who are still unsure of their transformative power to educate, inform and enlighten, are unwilling. Be that a My Little Pony-loving pre-schooler like my daughter, or a parent baffled by Fortnite's myriad crossover events.
Everyone should introduce at least one person to video games in their lifetime, I wholeheartedly believe this. I think it's a magical experience, no matter your age or the age of the person you're teaching. To this end, my daughter and I are already planning our next post-Maretime Bay trip, and I reckon my two-year-old son's coming with us on the next one.
---
Teach someone new with the best new games in 2023 and beyond