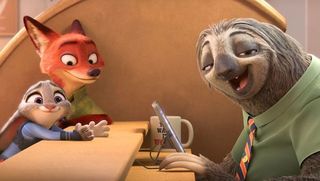 Cartoon craze
Animation has come a long way since Mickey Mouse's first appearance. Way back then Walt Disney created stories with the sole purpose of keeping the kids entertained. But as time has gone on the entire animation world has changed tack. It's not just about the young 'uns anymore. Mature themes, sophisticated storylines and creepy characters have all emerged in movies, meaning adults can now revel in the joy of cartoons just as much as their children.
This genre now ranges from sinister and shocking, to innocent and childlike, to madcap and fantastical. And, with more movies coming from multiple studios, each with their own approach to developing the animation art form, the animation world is evolving to find fresh ways of telling stories. Want to know more? You're in luck. Here's the top 25 best animated movies.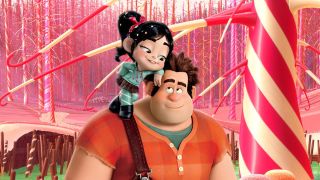 25. Wreck-it Ralph (2012)
The movie: Disney's 52nd animation goes full-on CGI and benefits from the presence of Rich Moore in the director's seat - he previously brought knife-sharp wit to The Simpsons and Futurama. Tired of always being the bad guy in games, Ralph does a spot of game-hopping to figure out how he can become the hero. The film, co-written by Frozen's Jennifer Lee. is a loving ode to all things video game, with in-jokes and heart galore.
Only in animation: We see the video game world as it truly is: an animated metropolis of magnificence.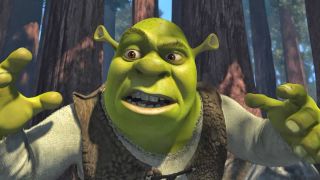 24. Shrek (2001)
The movie: Dreamworks' two-fingered salute to Disney dominance trashed sacred cows and provided Pixar with its first real competition, especially when it beat Monsters Inc. to the Best Animated Feature Oscar. Mike Myers voices the green-skinned ogre, whose happy swamp-dwelling existence is disturbed by an influx of fairytale characters. He sets out with Donkey (Eddie Murphy's best turn in years) to visit the evil Lord Farquaad and demand he take them back.
Only in animation: A snake and a frog are blown up turned into living balloon animals.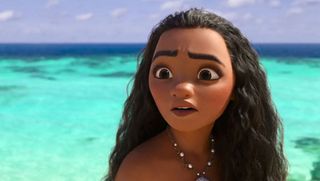 23. Moana (2016)
The movie: Taking an important issue that might ordinarily fly over kids' heads, and transforming it into a tale of animated glory is nothing new. Disney's bash at tackling the controversial climate change debate manages to make its point and make it a devilishly fun one. This Polynesian adventure tells of a young girl called Moana whose island is on the verge of collapse. The fish swim away, crops are dire and so there's only one way forward. She journeys to defeat an ancient baddie in order to restore the Earth's true balance! Well, after meeting up with Dwayne Johnson's larger-than-life Maui.
Only in animation: A giant lava demon. Just sayin'.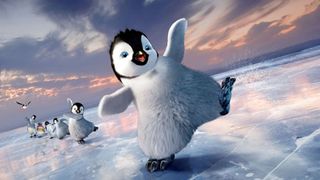 22. Happy Feet (2006)
The movie: Dancing penguins. Need we say more? Oh, alright then! This cuteness overload from the director who brought you the Mad Max movies (no, really, George Miller made this) follows Elijah Wood's emperor penguin named Mumble. His attempts to lure a mate through song aren't hugely successful - indicated by his name - so he sets about learning how to tap in order to catch the eye of a prospective female. I kid you not.
Only in animation: The dancers in big song and dance routines can be so much better synchronised when you're dealing with cartoon critters.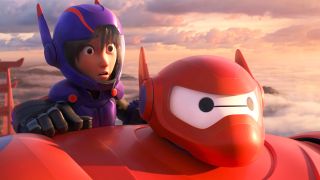 21. Big Hero 6 (2014)
The movie: Although it may not look like it, Big Hero 6 is a Marvel Comics adaptation. To be fair, though, it's a very loose adaptation. The film's breakout star Baymax - an inflatable medical droid repurposed as an armoured fighting machine - is very different to his comic counterpart. The film, though, is an unexpected delight; a story of teenage friendship with a manga makeover. Think Stand By Me meets Neon Genesis Evangelion (or if that's too obscure a reference, a cooler version of Mighty Morphin Power Rangers). It's funny, emotionally engaging, visually spectacular and packed with charm.
Only in animation: Baymax goes from cuddly Michelin Man to Hulkbuster with rocket hands and you totally buy into it.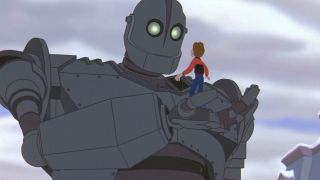 20. The Iron Giant (1999)
The movie: Brad Bird's sensitive adaptation of Ted Hughes' British story relocates to Cold War-era America to provide a 20th century fairytale with real-world insight. It's got a great Spielbergian edge, as a young boy in middle America discovers a robot crash landed in the desert. Naturally, the authorities want to get their mitts on it.
Only in animation: CGI was used to help create the Giant, as it would be in a live-action movie. What sells this film is that everything else is stylized.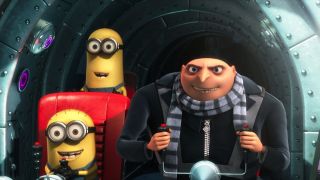 19. Despicable Me (2010)
The movie: Though it came out at the same time as the similarly-themed MegaMind, it was Despicable Me that won the 'bad guy as the lead' in 2010. And not just because of the loveable Minions, who managed to win over everyone's hearts so much so, they earned their own spin-off movie. Well, they are chucklesome, but it's watching Gru's journey from megalomaniac to a considerate megalomaniac that's the real treat.
Only in animation: Villain Gru (Steve Carell) succeeds in shrinking and stealing the moon.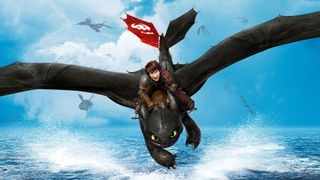 18. How to Train your Dragon (2010)
The movie: Doing away with its usual reliance on A-list voice casting and pop-culture gags, Dreamworks proved it could handle spectacle and story as well as Pixar. With a title that's also a nice description, you sort of know what you're getting with this. A tale set in a distant, faraway land called Berk follows the adventures of hip youngster, Hiccup, who refuses to participate in the tradition of dragon fighting and instead.... yeah, you guessed it, chooses to train a dragon.
Only in animation: Soaring landscapes that - with the help of Coen Brothers' cinematographer Roger Deakins - look better than the real thing.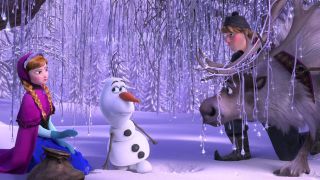 17. Frozen (2013)
The movie: There's little point denying that the film inspired by The Snow Queen is a genuine phenomenon. It's officially the biggest-grossing animated film ever made. And it did this without an ounce of cynicism in its running time. This is old-school Disney, a full-blown musical with comedy critters and lovestruck princesses. Thankfully said princesses are a little more kick-ass and proactive than some of their swooning house-cleaning predecessors but there are few of the kind of knowing winks and cultural references that form the backbone of much of the humour in modern family films.
Only in animation: The on-screen realisation of Elsa's ice powers borders on breathtakingly beautiful at times (so much so, you wonder why anybody would want winter to end).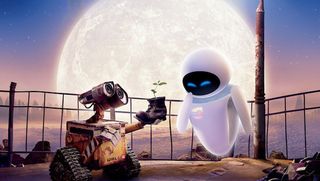 16. Wall-E (2008)
The movie: Pixar proves it can do anything again. A post-apocalyptic neo-silent comedy about a robot who collects trash? No problem. The 'bot in question doesn't say, well anything, but in his happy-go-lucky adventure Pixar discovers one of its most honourable heroes to date. Managing to add in an environmental dig is a bonus.
Only in animation: The stunning depiction of Earth, which is so photo-realistic it's a wonder live-action movies don't give up.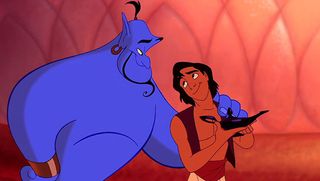 15. Aladdin (1992)
The movie: The Disney renaissance period had already nailed the animation and the emotion. With Aladdin, they weren't content to settle for what had come before. Sure, it'd be simple to do a retread, but here they ramped up with comedy, thanks to an irrepressible Robin Williams as The Genie who delivers some of his finest witticisms.
Only in animation: The stream-of-consciousness visuals as Williams improvises The Genie's dialogue, including a spot-on genie avatar for Jack Nicholson.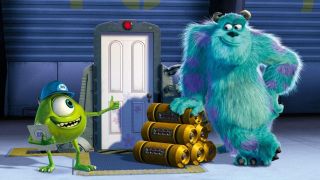 14. Monsters Inc. (2001)
The movie: The point at which Pixar proved it could take any scenario - monsters using magic doors to scare kids for fuel - and make something funny, sad and wise. It's a terrific twist on an age-old nightmare for kiddies, that lessens the fear of closet doors and the evils lurking beneath the bed. That's in part thanks to the bright and lively vocal work by Billy Crystal and John Goodman.
Only in animation: The beautiful final close-up of a monster Sulley's face widening with love and happiness.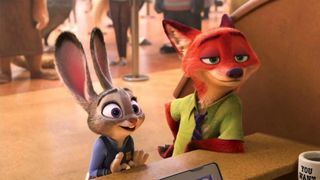 13. Zootopia (2016)
The movie: Who doesn't love some anthropomorphic action? Zootopia tells of a city bustling with activity, a veritable metropolis that's inhabited solely by animals. It's a brave and bold attempt by Disney to make a cracking kids movie that's layered with lots of juicy subtext and social commentary. Judy Hopps, a bunny, becomes the first rabbit on the police force. Deciding to overcome all sorts of prejudice she takes on a notoriously tricky case.
Only in animation: All those glorious animals.... walking, talking, holding down jobs like us.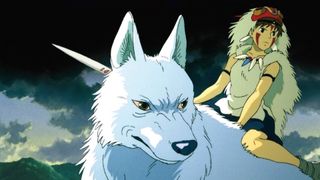 12. Princess Mononoke (1997)
The movie: Historical fantasy doesn't get much more magnificent than this tale of a prince who becomes entangled in a war between the forest gods and the humans who continue to destroy nature. A bona-fide blockbuster among animations (the running time is well over two hours), Hayao Miyazaki's epic cost more - and made more - than any previous anime.
Only in animation: Battle scenes with giant monster-gods that leave The Lord Of The Rings looking thoroughly tame.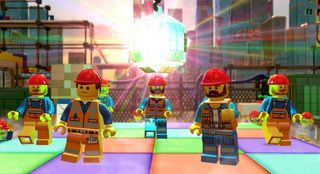 11. The Lego Movie (2014)
The movie: Everything is awesome! Directors Phil Lord and Chris Miller do the unthinkable and turn a 'product' movie into something surprisingly entertaining. It's mostly thanks to all those cameos (Batman, Wonder Woman et al) and a knowing sense of its own ridiculousness. Chris Pratt leads the star-studded vocal cast as Emmet, a construction worker who realises that not all Lego should follow the instructions.
Only in animation: The Lego creations in this flick would put any Lego aficionado to shame. Spaceship! Spaceship!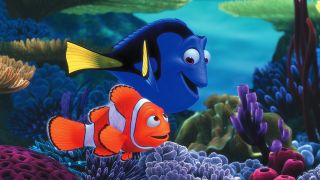 10. Finding Nemo (2003)
The movie: Ellen Degeneres gives a superb, award-worthy performance as the confused-yet-loveable Dory, a blue reef fish who helps Marlin (Albert Brooks) track down his lost son Nemo. Anchored by a layered screenplay (which, unusually, was finished before production began) this was Pixar's biggest project to date, both in terms of scale and box-office.
Only in animation: The film was partly conceived as an exercise to see if Pixar's animators could handle water. Answer: yes, they could.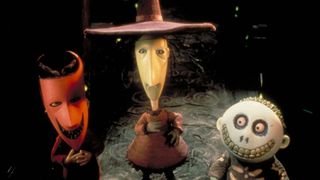 9. The Nightmare Before Christmas (1993)
The movie: The sensibility of this twisted, what-if-Halloween-took-over-Christmas? fable is pure Tim Burton. Sick of the typical scaremongering at the end of October, the terrifying Jack Pumpkinhead takes a trip to Christmasland for a spot of kidnapping. Yeah, not your usual animated family-friendly affair. It's worth reminding everybody that the gloriously grotesque stop-motion is pure Henry Selick - the film's director.
Only in animation: Oogie-Boogie. He walks and talks like a humanoid, but he's actually a load of insects in a sack.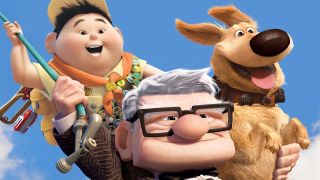 8. Up (2009)
The movie: The title could be a metaphor for Pixar's ambitions, but mainly it's because up is the only direction this heart-breaking study of mortality can go after its tear-spilling opening. Packed with all sorts of life lessons, the tale of Carl Frederickson's desire to see the world is one of those movies that gives you all the feels.
Only in animation: Does real-life have as many colours as the balloons which lift Carl Frederickson's home? We doubt it.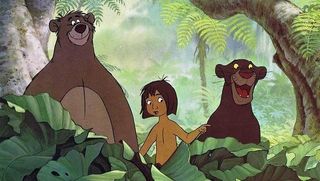 7. The Jungle Book (1967)
The movie: "Oh, oobee doo, I wanna be like you-oo-oo." The standard of animation might have slipped since the Golden Age, but the last film produced by Walt himself contains arguably the biggest soul of any Disney movie. Tapping into our universal human love of animals, the story is loosely based on Rudyard Kipling's book that tells of an abandoned boy raised by the jungle-dwellers. Who hasn't seen this film and longed to chuck in the office job and go dance around in the wild? It's fun and carefree.
Only in animation: Talking animals? A given. Try Kaa's psychedelic hypnotising eyes.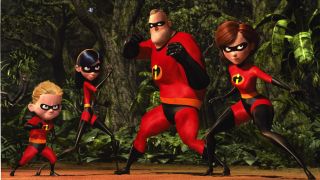 6. The Incredibles (2004)
The movie: Pixar confirmed its rise by luring established 2D director Brad Bird to make its first film about human characters. Sorry, that should say superhuman characters. Now that we're fully entrenched in the era of the caped do-gooder, it's always fun to revisit this adventurous and fun-loving dig at the genre. The film picks up years after Mr. Incredible and Elastigirl are forced into retirement - as a 'normal' family - and their inevitable return to the fold.
Only in animation: Baby superhero Jack-Jack discovers his powers include the ability to morph into a devil, while free-falling thousands of feet in the air.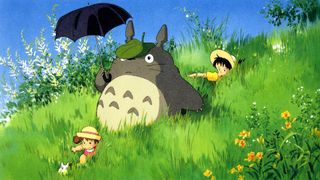 5. My Neighbor Totoro (1988)
The movie: Having perfected the integration of human interest into his fantasy worlds, Hayao Miyazaki reversed the equation: a neo-realist charmer with added woodland sprites. Even so, it's still got everything you could want in a Miyazaki film. There's that edge of the esoteric, a perfect blend of fantasy and reality, and a massive heart. It's one of the late Roger Ebert's favourite movies.
Only in animation: The Catbus, public transport it's worth waiting in the rain for.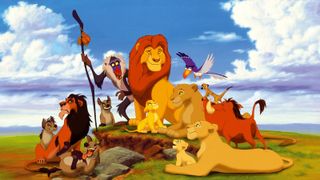 4. The Lion King (1994)
The movie: Could Disney do Hamlet with jungle animals? Of course it could. The tale of young lion Simba, as he heeds the advice of his father Mufasa in making his way in the world, is a true epic. Thanks to its stellar animation it managed to capture the world's attention and make everyone think Jeremy Irons was the devil incarnate. Hakuna Matata, indeed. Still king of the box-office after its recent 3D revival.
Only in animation: The wildebeest stampede. Still terrifying. Still tragic.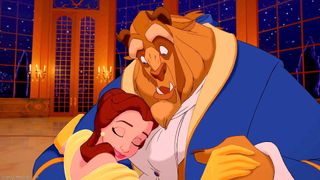 3. Beauty and the Beast (1991)
The movie: A resurgent Disney took on a classic art-house movie - Jean Cocteau's La Belle Et La Bete - and upturned the usual tropes (the villain is handsome, the hero a monster) to create its most critically acclaimed film in decades. And it was the first animated movie to score a Best Picture nomination. Might be an idea to reacquaint yourself with this little gem before the live-action beast (ahem) opens this year.
Only in animation: Angela Lansbury - aka Jessica Fletcher of Murder, She Wrote fame - voicing singing teapot Mrs Potts.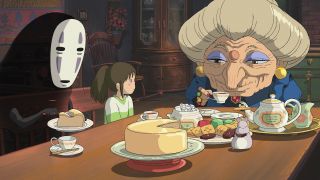 2. Spirited Away (2001)
The movie: The first film to earn $200 million at the box-office before opening in America, this has become Studio Ghibli's most famous film, and the perfection of Hayao Miyazaki's storytelling. Combining many of his go-to elements - a blend of fantasy and reality - it's a staggering work of ambition and pure joy for the story. In a nutshell: a young girl moves to a new neighborhood to find herself 'spirited away' to a bizarre dimension where her parents are turned into animals. She has to work to earn their freedom.
Only in animation: As Chihiro's parents are turned into pigs, reality gives way to a spirit world teeming with monsters.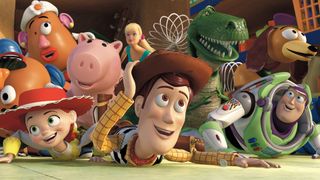 1. Toy Story trilogy (1995-2010)
The movies: John Lasseter knew that Pixar's feature-length debut would gain attention for its groundbreaking computer-generated animation. How to ensure it wasn't a flash in the pan? Make a film of flawless storytelling, timeless characters, belly laughs and huge heart. And then make two sequels that are just as good. Still funny and observant - and an absolute blast - the first follow-up marks the series' first foray into tear-jerking territory. And Toy Story 3? That's arguably the best of all three.
Only in animation: For all the escalating scale of the trilogy's set-pieces, the Toy Story films never lost sight of the childlike thrill of seeing toys come to life. One of the most impressive things you'll notice watching the trilogy is how the animation slowly becomes more life-like over at Pixar.