GamesRadar's E3 2012 Important Stuff Awards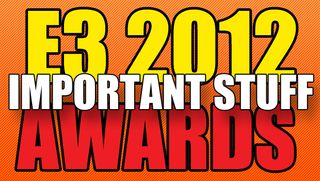 Just look at this stuff - seriously, just look at it
E3 2012 is gone. Done. Kaput. We've written all the previews, seen all the games, and awarded a select few our "Most Valuable Game" awards. But there's more to talk about beyond simply the best games. There are awesome moments, big surprises, and, well, other games we want to point at.
And with that, we've created a follow-up award: GamesRadar's E3 2012 Important Stuff Awards. Here, we give out awards not for being the best, but for being the most important. Take a look...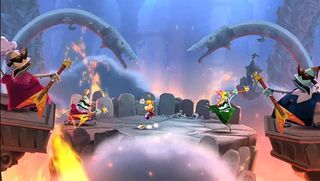 Best Jam Session: Rayman Legends Surf Rock stage
Its a fact of life that rock n roll can improve anything and that includes games. The stellar mix of a surf rock jam and platforming in Rayman Legends was one of the best things we played at E3 (even better than Mario Wii U). Jumps were timed perfectly to the music and when we reached the end, we were treated to a well-deserved guitar solo that made us feel like rock stars.
Runner-up: Rock Band Blitz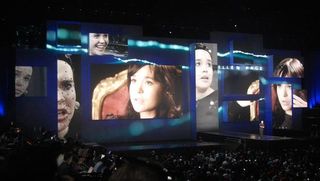 Best Ellen Page: Jodie from Beyond
From big budget sci-fi to quirky indies and pitch black comedy, it seems like Ellen Page has done all Hollywood has to offer. Now David Cage, with his upcoming PlayStation 3 exclusive Beyond: Two Souls, is giving audiences a side of the young actress weve never seen. A story that will span 15 years in character Jodies life, well see miss Ms. Page grow, both physically and mentally, into the telekinetic fugitive that we saw on the run from a SWAT team in our first demo. Cages Jodie is mocapped to Page-like perfection, easily outshining Sonys other brunette Page-alike.
Runner-up: Girl from The Last of Us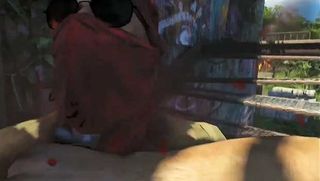 Best Place to Stab Someone in an E3 2012 Demo: Neck
The propensity for neck-stabbing at E3 really stuck out to us. Tomb Raider, Splinter Cell, Resident Evil 6 and Far Cry 3 (but not just those) werent just full of graphic kills, but specifically featured the hero nonchalantly cutting throats. We get that highly trained operatives would go for the jugular, but why not stab someone in the heart or brain every once in a while to mix things up?
Runner up: Anywhere with an arrow. Seriously, it happened like 20 times. Check out this video as proof: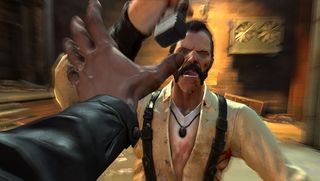 Best Hitman Game: Dishonored
Dishonored showed the quintessential way of playing out an assassination. You bring an arsenal of stabby weapons and supernatural powers to a specific location, find a way to the target, and then stick a few holes in them or mind control them off a balcony. Its all up to you how you approach the mission in Dishonored. The demo we saw and wrote a Dishonored preview about showed off two ways of executing the act, one involved being a stealthy ghost while the other was a walking bloodbath.
Runner up: Assassins Creed III
Honorable mention: Hitman: Ascension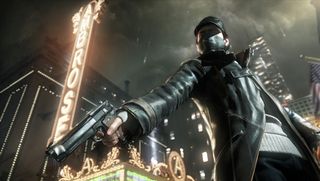 Best Non-Sequel: Watch Dogs
New IPs come along so rarely, and when they do, they can sometimes feel like a clone of a successful franchise. A Gears-like shooter, another open world RPG, why even bother? This is exactly why Ubisofts Watch Dogs got us (and everyone else at E3, really) so excited. A seedy cyberpunk tale set in a grounded-in-reality near future? Glimpses of an urban landscapes that might rival GTA for on-the-street realism? A brutal, unforgiving anti-hero who uses digital trickery to manipulate the world around him (and a skull cracking baton when things get hairy)? Sign us up. Sign us up twice.
Runner-up: Beyond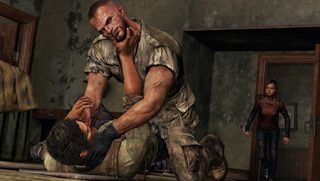 Biggest Wince: Brick as face-smashing weapon in The Last of Us
It wasnt the blowing someones head off. And seeing someones eyes turn red and bulge out out as the very life is choked out of him was pretty tough to swallow. But among the graphic and unpretty violence that drives the survive and protect at all costs nature of Naughty Dogs demo, it was the moment at which Joel bludgeons a Hunter to death with a stray brick that gave us a case of Screwface. Its a year in which games seem to be mediating more on the rawness of wounding the human body (witness runner-up) than on shooting faceless grunts, and The Last of Us exemplified it more than any other title at E3.
Runner-up: Lara Croft stepping into a bear trap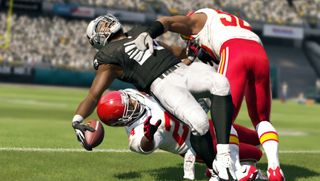 Biggest Obvious Trend in Sports Games: Momentum/dynamic gameplay
FIFA 12 introduced the Impact Engine last year, which created all sorts of crazy collisions (and in some cases, amazing YouTube highlights). This year, Madden NFL 13 has an all-new engine that accounts for the numerous places a player can take a hit and either drop the ball or stay on his feet. NHL 13 uses a new momentum system that lets you speed up by merely staying on top of the left stick as your player keeps moving, which lets you approach the game completely differently. And now, FIFA 13s first touch ensures that sloppy passes will bounce off your players feet and into the opponents possession. Its a big year for better tactics through chaos at EA.
Runner-up: RPG elements becoming more pronounced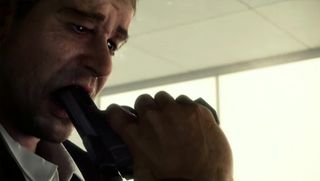 Best Trailer that Didnt Actually Show the Game: ZombiU
Maybe its a clich to have slow, panning shots of violence underscored by lo-fi music, but no other trailer this year used that trope to such effectiveness as ZombiU. Set to the anthem God Save the Queen, it showcased the horrifying circumstances of the Wi U exclusive while it simultaneously reinforced the British setting. As you'll see in our hands-on preview, the game can stand on its own, but just watch this and see if you dont get goosebumps.
Runner-up: Castlevania Lords of Shadow 2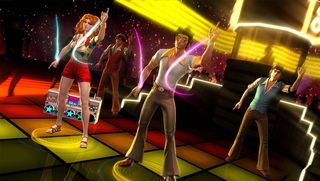 Best use of Time Travel as a Plot Device: Dance Central 3
Harmonixs John Drake sums it up better than we could: The way we justified doing dance moves from the 70s and 80s was to do a very complicated story mode with time travel. Because, that is what a videogame that is sequel to a casual dance game needs, is a time travel story mechanic. You are part of Dance Central Intelligence, youre fighting dance crimes, youre going back in time to rescue crews full of other agents trapped in the past. More on that to come later.
Dance crimes? No, seriously, can you come up with a better idea? We dont wanna hear it.
Runner-up: Assassin's Creed III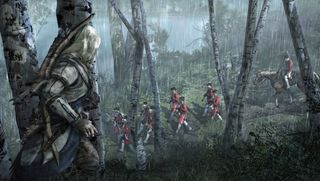 Best "Real" Trailer: Assassins Creed III
Conner rushes the British army alone using both a horse and a British Regular as bullet shields, kills a dozen more soldiers in hand-to-hand combat, shoots a general while flying through the air, then buries a hatchet into his chest - all while inspiring the Colonial army to push the English back to the sea. If you werent inspired to play the game after reading our Assassins Creed III preview, you definitely were after watching that trailer.
Runner up: South Park: Stick of Truth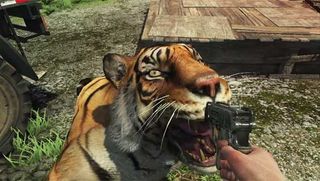 Strangest Animal Abuse: Killing tigers in Far Cry 3
Were used to games having us kill animals in self-defense, but its pretty rare you have to slaughter endangered species. As part of the tropical forest vibe of Far Cry 3, during Ubis press conference demo a shootout is interrupted by the arrival of wild tigers. Shot, burnt and even blown up by a grenade, we had some mixed emotions about killing the noble beasts. Then again, battling wild tigers is pretty awesome.
Runner up: Killing deer with bows in Tomb Raider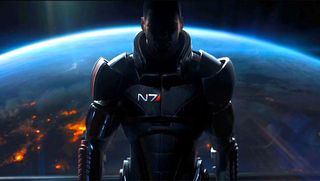 Biggest Announcement to get Swept Under the Rug: Mass Effect 3 coming to Wii U
After making big plans for the future of Wii U in 2011, the almost total absence of EA properties during this years Nintendo press conference was odd. The only evidence of support was the incredibly brief appearance of Mass Effect 3 during a sizzle reel, which got a positive audience reaction that Nintendo merely glossed over. In a press conference that was starving for hardcore games, Nintendo failure to bring EA on stage baffled us.
Runner-up: EA's UFC partnership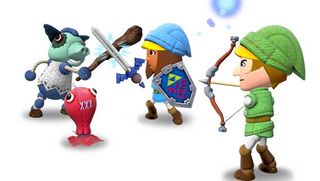 Biggest Letdown: Nintendo Land
Maybe its our fault for mistakenly thinking Nintendo wanted to play to their base this year, but we expected a huge closer to the Ns press conference. Nintendo seems to think the virtual amusement park Nintendo Land fits that description, but after it hit the stage with a thud, we beg to differ. The actual game is a fun distraction (as we explain in our preview), but when youre expecting a new Zelda or Smash Bros, a cutesy minigame collection isnt going to cut it.
Runner-up: The lack of Vita news during Sony presser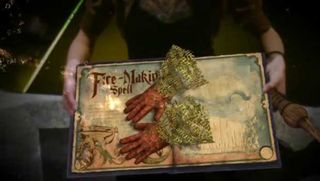 Most Interminable Press Conference Demo: Wonderbook
Sonys press conference was clearly on a roll after premiering Beyond: Two Souls and Assassins Creed III naval battles, but that momentum died when they pulled out Move. Soon the stage was occupied with Wonderbook, and though the whimsical AR wonder might be better in person, the live demo was full of cringe-worthy gaffes, making the showcase of the already boring virtual pop-up book last an eternity. The endless Wonderbook demonstration made us yearn for child actors playing Kinect.
Runner-up: Nintendo Land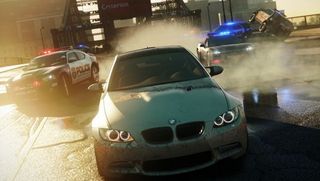 Best Burnout Paradise Sequel not Actually Called Burnout Paradise 2: Need for Speed: Most Wanted
Burnout Paradise still reigns as one of the finest racers to grace this console generation, nearly five years after it debuted on Xbox 360 and PlayStation 3. The combination of open-world racing, big wrecks, and nasty rivalries kept millions engaged throughout 2008.
Enter Need for Speed: Most Wanted. It handles like Burnout Paradise, it takes place in an open world full of challenges like Burnout Paradise, and indeed, you can slap on the booster and take down opponents - just like Burnout Paradise. Yet, even as Paradise integrated a certain degree of social engagement, Most Wanted feels like a perfect wedding of Autolog and Facebook-level connectedness. It is, in short, the sequel to Paradise that weve wanted for years.
Runner up: Nothing. Seriously, the next Need for Speed is essentially Burnout Paradise 2 - how awesome is that?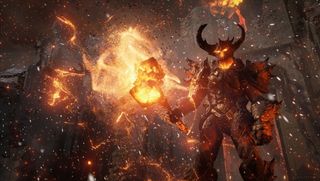 Best taste of Next-Gen: Unreal Engine 4
The pre-E3 screenshots we saw of Epics Unreal Engine 4 were impressive, but seeing the engines visuals in motion was utterly stunning . UE4 is all about realistic lightning an element that enhances graphics in such a subtle, organic way that it makes current-gen environments look hollow and artificial. The taste we got of UE4 million-light-particle power has us salivating over what the engine can do for tomorrows games if the character models look this good, full-on realism cant be far behind.
Runner-up: Watch Dogs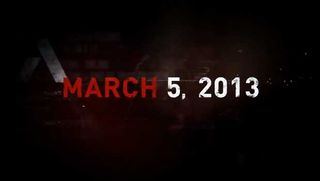 Best month to release a game shown at E3: March
Tomb Raider, Metal Gear Rising: Revengeance, God of War: Ascension, South Park: The Stick of Truth, Splinter Cell Blacklist, Aliens: Colonial Marines, Dead Space 3, SimCity, and Crysis 3. That list would make a pretty great holiday 2012 release schedule, yet thats a sampling of the flood of games hitting us next spring. Thanks to all the delays, this November is looking pretty weak by comparison. Except for, you know, Halo 4 and Black Ops 2
Runner-up: February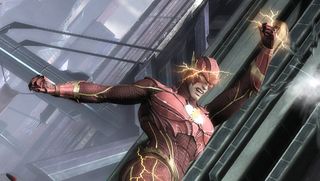 Best Face Punch: The Flash
Injustice: Gods Among Us might not have Fatalities (since superheroes usually try not to kill people), but they have finishing moves that... well, yeah, they're Fatalities. They were all awesome in their own right, as we talked about in our Injustice preview but the Flash's might have been the coolest one we saw: he stuns his opponent, and then proceeds to run around the entire freaking world to empower a face punch. Seriously. Like, talk about a running start to end all running starts.
Runner up: Parappa punching a Big Daddy, just because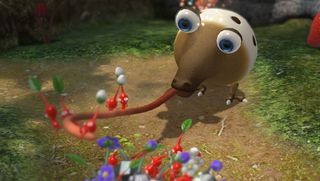 Best ...well, Yeah, that's Exactly what we Expected: Pikmin 3
Going into E3 2012 we head that Nintendo would be showing off a sequel to Pikmin and, in anticipation, we imagined exactly what we expected it to look like. And then Nintendo showed it off, and we played it and wrote a Pikmin 3 preview it was exactly what we imagined. That's not a bad thing by any means - playing it safe is fine when the game looks good - but, yeah, that's sort of what we expected.
Runner up: Gears of War, Call of Duty, God of War, and Halo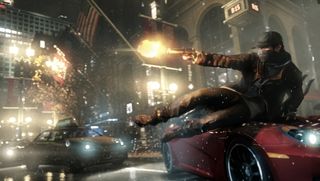 Best Game of the Show: Watch Dogs
We want new IPs, they said. Were tired of sequels, they said. And amidst plenty of 2s and 3s at E3, Ubisofts presentation of Watch Dogs immediately tapped into dare we say zeitgeist and grabbed us with a look in the mirror. We, as gamers, leave a massive digital footprint. Because Aiden can easily shine a light onto the sensitive information of those around him, theres something empowering and eerie about it. Those people whose employment and health status hes scanning? Might as well be any of us.
And thats before the amazing and immersive look into this hackable Chicago. Its got elements that remind us of Assassins Creed. Its got a level of technological Superman thats appealing. And, apparently, theres going to be much more to it, from a social standpoint, than weve been shown?
Runner-up: Assassins Creed III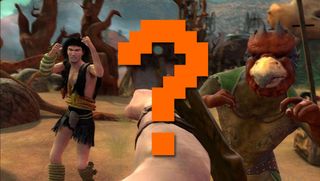 E3 2013 is only a year away
And that's a wrap! Odds are you think we're dumb and want to throw snowballs at us as we huddle behind a car and cry, but we've made our choices and we're sticking to them.
What do you think should have made the list? Are there are categories you would have added? If so, let us know in the comments below.
And if you want more E3 reactions, check out the top 7 E3 2012 no-shows and our Most Valuable Games of E3 2012.