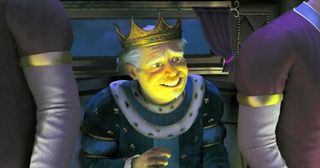 The teaser poster for slacker comedy sequel Harold and Kumar Escape From Guantanamo Bay (starring John Cho, who's playing Sulu in the new Trek film) has just been released… and it's a bit, um, odd.
It appears to feature Doogie Howser (Neil Patrick Harris) sitting on a unicorn. With a big horn. The unicorn that is.
Which begs the question – are Harold and Kumar replicants? Have all their memories been implanted? Or is it all just some drug-induced dream with some kind of homosexual subtext?
The chances of this movie actually being an SFX flick are slight, but hey, any excuse to print a picture of a unicorn. And we even get some net traffic from the Doogie Howser fan club.