After 13 years trapped beneath the suffocating depths of Cauldron Lake, Remedy Entertainment is about to break Alan Wake free of the darkness that has taken ahold of his mind. After such a lengthy departure, few expected to see Alan Wake 2 to be written into reality – thankfully, creative director Sam Lake never lost faith that we would, one day, once again wield the light. "I feel like I never left Alan Wake behind. There was always the full intention to return to him; there was always more story to tell, and the characters and the setting were too precious to be forgotten. The story kept growing and evolving through the years, and we created a new concept between every project. This time, after Control, everything finally clicked into place."
Control arrived in 2019 and introduced a wider populace of the game-playing public to Remedy's penchant for engineering high-strangeness after almost two decades of Xbox exclusivity, and firmly established the concept of the 'Remedy Connected Universe' through the release of Control: AWE. In the expansion, the fallout from the 2010 Bright Falls incident collided with the Federal Bureau of Control, with Wake's penchant for rewriting reality seeping out of the Oceanview Motel and into the contorting hallways of The Oldest House. Jesse Faden, meet Alan Wake – the once-famous writer who is now desperate to be freed of a nightmare of his own design, no matter the cost.
Remedy will unleash the tortured author back into Bright Falls in 2023. 'Tortured' being the operative word here, with Remedy signaling that Alan Wake 2 will be a true survival horror experience – rather than an action game with Twin Peaks and Stephen King-inspired horror elements, as was the original. What this means for Alan Wake – its off-kilter atmosphere and snappy combat, leveraging the forces of light against darkness with a backpack full of lithium batteries – remains to be seen, although game director Kyle Rowley is only too happy to tease the tonal shift.
"I'd love to get into those kinds of details," laughs Rowley, who served as lead designer of Quantum Break, "but we are not quite ready to reveal too much about our approach to survival horror just yet. What I will say is that we very much want to put a stake in the ground and say we are creating Remedy's take on the survival horror genre. Gameplay, narrative, atmosphere, music – it's all singing from the same hymn sheet, and that was very important for us from the outset."
It's not a lake, it's an ocean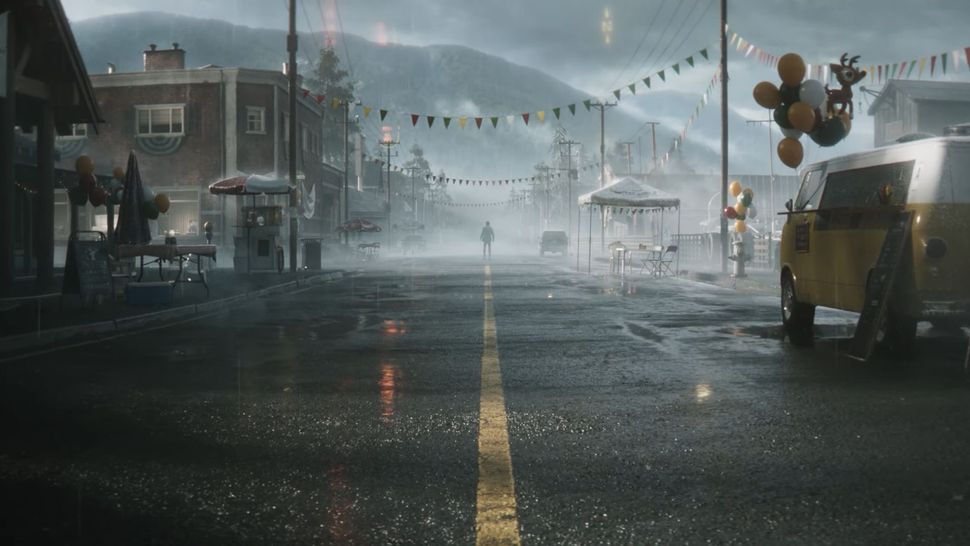 Big in 2023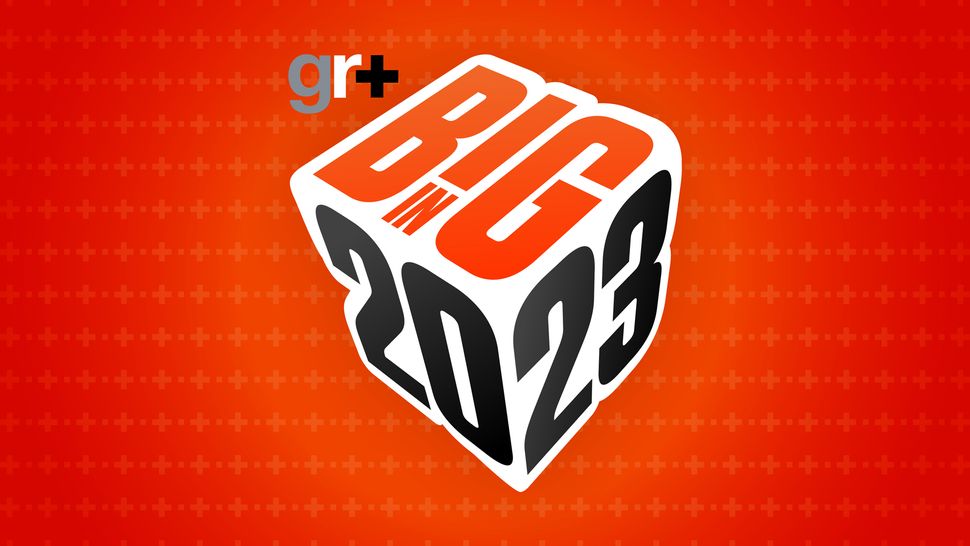 Big in 2023 is the GamesRadar+ guide to the most anticipated games of the year. Join us all throughout January as we explore the biggest new games for 2023, and the developers making them.
Alan Wake 2 has fast become one of our most anticipated upcoming horror games. An early tease for the project, flashing between the blood-stained forests of Bright Falls and the abandoned streets of what appears to be Wake's home of New York City, has shifted our imagination into overdrive – and given room for speculation to run rampant. Lake tells me that Remedy has been thinking about how it would make Alan Wake 2 a reality for years now, and that the process of keeping this dream alive has driven the studio to create its most ambitious undertaking yet.
"You keep the dream alive when you keep actively dreaming it, and make a constant effort to keep it fresh and exciting," says Lake. "If anything, through these years, the dream of Alan Wake 2 has grown more ambitious and more unique. A game project like this is a very complex undertaking – it's our biggest project yet – and a lot of different things need to come together. Not only the concept itself, but the timing and the right partners as well."
Speaking of partners, Remedy is working with Epic Games Publishing to bring Alan Wake 2 to PC, PS5, and Xbox Series X in 2023. The company helped release Alan Wake Remastered last year, which brought the game – along with its two excellent DLC packs, The Signal and The Writer – outside of the Xbox ecosystem and onto PlayStation systems for the very first time. Rowley tells me that while Alan Wake 2 can be enjoyed, understood, and appreciated by players who never played the original adventure, the experience will be enhanced should you take the next few months to play through Alan Wake Remastered, the Control AWE expansion, and (for those of you with an Xbox console within reach) the absolutely wonderful standalone spin-off Alan Wake's American Nightmare.
(opens in new tab)
"When we were creating the concept for Alan Wake 2, it was very much on our mind that we wanted to create an experience that was welcoming to all – both new players who may not be familiar with Alan Wake or the Remedy Connected Universe and our fans, who have been on the journey with us and enjoyed earlier Remedy games. Of course, if you have played games in the Alan Wake franchise, Control, and the Control: AWE DLC – there will be many connections, pieces of lore, and familiar characters for you to discover."
Little is known about Alan Wake 2 right now, but it's clearly going to be Big in 2023. The sort of experimental survival horror game that will drive conversation, and redefine what Remedy is capable of – which, given that the studio is also working on Control 2, a multiplayer Control spinoff, and a Max Payne remake, will be exciting to see. Still, even with so much of Alan Wake 2 shrouded in mystery, there's an undeniable aura around it. A desire to be subsumed by the darkness once again. Just how far will Remedy go? I'll leave Wake to consider that one: "This is not the story you want it to be. This story will eat you alive. This story… is a monster."
Alan Wake 2 is set to launch sometime in 2023, and is scheduled to release on PC, PS5, and Xbox Series X. While you wait, why not check out our early Alan Wake 2 story theories.