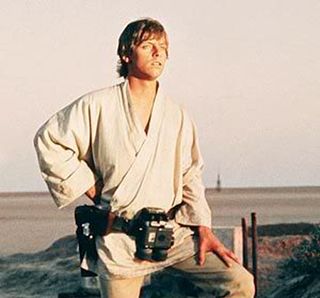 Every Geek Is Destined For Greatness
Movie Lie: The bullied, nerdy weakling who is universally derided by all and sundry suddenly discovers he is some sort of chosen one, and with basic training via a montage, gains the skills necessary to save the world.
Seen In: Star Wars, The Matrix
Real World Truth: The bullied, nerdy weakling who is universally derided by all becomes a shy quiet adult who lives at home and spends too much time in his room. One of two things will happen; A) They invent Facebook, or B) Collect an arsenal of weaponry and commit a merciless killing spree in a crowded area.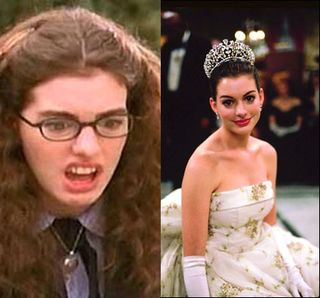 The Ugly Duckling Will Become A Swan
Movie Lie : You see the girl there, the awkward one that nobody really notices 'cos she hides behind a $5 haircut and a K-Mart wardrobe? All you need do is take those glasses off, and she's absolutely smokin'.

Seen In: She's All That (1999)

Real World Truth: The awkward girl goes to college, gets a peroxide haircut, tattoos and more leather garments than a bondage convention, and decides two X chromosomes make a right.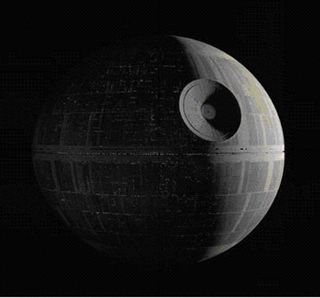 Devilishly Evil Plot, Ridiculously Obvious Flaw
Movie Lie: Dastardly nefarious types spend countless years and untold billions plotting the end of the world, so why do they feel the need to add a massive metaphorical 'stop' button on their doomsday devices?
Seen In: Star Wars, all Bond films
Real World Truth: Terrorism these days is lo-fi. Why build a bomb when you can hijack a passenger plane? Why build a secret lair in the side of a volcano, when you can just go and sit in a cave somewhere?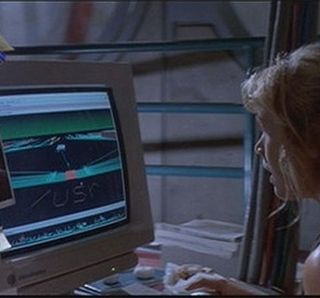 Hacking Is Easy
Movie Lie: In movies, any hitch in the plan can be easily overcome with a bit of hacking, complete with highly unrealistic on-screen graphics proclaiming 'Downloading Secret Files!'. And the best bit is, anyone can do it.
Seen In: Die Hard 4, The Net, Hackers, War Games, Mission Impossible, Jurassic Park, Independence Day
Real World Truth: Computers are the greatest lazy screenwriter's device since the expositionary dream sequence, but in the real world most of us can just about handle Google. We'd be locked inside the secret lair forever.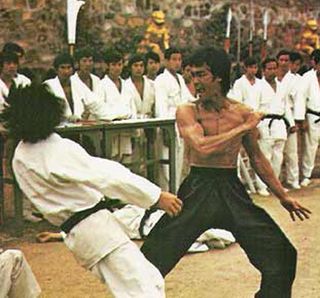 Large Groups Of Bad Guys Fight You One At A Time
Movie Lie: When celluloid fisticuffs become necessary, the assailants will default to a polite and orderly queuing system, ensuring that no matter how far they outnumber the hero, they only attack one by one.
Seen In: Enter The Dragon, The Matrix
Real World Truth: If you're ever surrounded by several dozen hostile combatants, the only thing they'll take turns doing is kicking you square in the face after their torrent of blows has rendered you unconscious. The first rule of Real-World Fight Club: run away!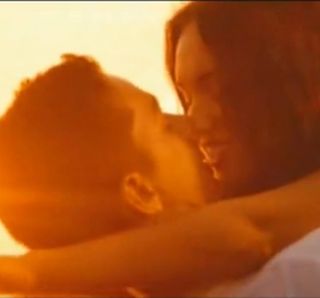 The Hero Always Gets The Girl
Movie Lie: Throughout the movie, the good guy has been engaged in a chase for the girl of his dreams, who may or may not know that he exists, and who will have repeatedly spurned his advances, but will ultimately end up in his arms.

Seen In: Transformers, all rom-coms

Real World Truth: The nice guy cyber-stalks his dream girl, and will most likely be arrested in the bushes outside her house with his pants round his ankles and a healthy supply of E42 cream.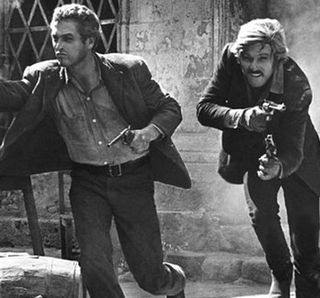 Guns Are Really Hard To Aim
Movie Lie: A private army of hundreds have the hero surrounded on all sides; they have the high ground, and automatic weapons. But darn it if not one of them manages to even glance a bullet off the tricksy, running-very-fast fella.
Seen In: All westerns, Star Wars, every James Bond film
Real World Truth: If you were ever unfortunate to find yourself in a war zone - Kabul, Basra, Birmingham on a Saturday night - and surrounded by automatic weapon-wielding bad guys, you'd be full of holes quicker than a Conservative U-turn.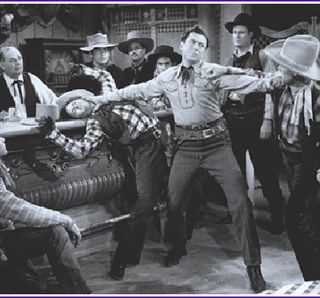 Bars Are Volatile Places
Movie Lie: So much as a badly timed sneeze in a movie bar, and everyone from the drunken uncle nursing his 15th beer to the old lady with a glass of sherry is throwing punches like Eastern Europeans throw football matches.
Seen In: Road House, every western ever, Raiders Of The Lost Ark
Real World Truth: Try throwing a punch in a real life bar and you'll soon be surrounded by a squad of steroid-enhanced door security who'll whisk you out of a fire exit, throw you down the back steps and beat you till you forget your name.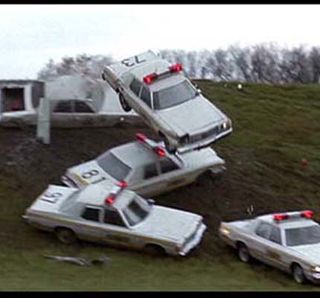 Police Drivers Are Badly Trained Crash Freaks
Movie Lie: Compared to the finely tuned skills of the average car thief, movie police are inept, ill-equipped paraphiliacs who seem to go out of their way to destroy as much of the fleet, and the city, as humanly possible.
Seen In: The Blues Brothers, Gone In Sixty Seconds
Real World Truth: After 'twocking' a car, if the police, in their souped-up vehicles didn't get you, the stingers will - deflating your illusions of vehicular superiority along with your tyres.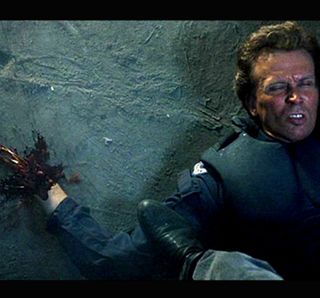 The First Day On The Job Is Extremely Dangerous
Movie Lie: One of the most perilous days, perhaps only equalled by an impending retirement, is the movie character's first day on the job, where not only will the shit hit the fan, but the fan, and half the city, will explode, leaving the rugged rookie to clear up the mess.
Seen In: Training Day, Robocop
Real World Truth: The first day on the job is an unremarkable ball-ache of safety training videos, form-filling and checking who has what sugar in their coffee - followed by obsessively checking Facebook and staking out the best toilet to hide in.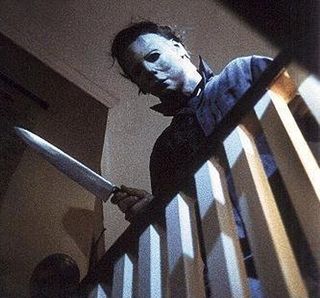 Bad People Have Two Lives
Movie Lie: After being relentlessly pursued by a scary masked killer all night, the hero finally gives him a mortal clobbering. He then breathes a battered sigh of relief, only for the madman to rise again in the background...
Seen in: Halloween, Scream, The Terminator

Real World Truth: The madman stalking you has killed all your friends, so when you get the chance you beat him into strawberry smoothie - and end up doing a stretch for manslaughter. It'd be political correctness gone mad.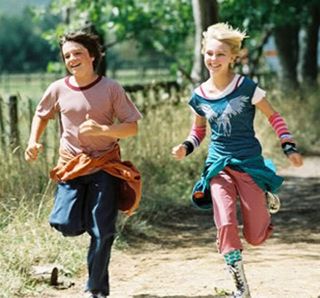 People With Bright Futures Are Doomed
Movie Lie: If there are siblings, twins let's say, who may or may not have been aware of each other's existence, the successful doctor/lawyer/government spy will die, leaving the criminal brethren alive and kicking.
Seen In: Bridge To Terabithia
Real World Truth: With the advances in modern medicine, chances are both siblings will survive, and the less talented one can live to become comfortably bitter and twisted in the wake of their sibling's success.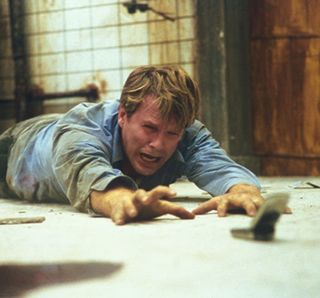 Technology Is Shockingly Unreliable
Movie Lie: If the hero of the piece needs to run away from somewhere, or make an emergency call, you can bet your bottom, top and side dollar that said technology will cease to work, even if it had worked perfectly until then.
Seen In: Night Of The Living Dead, Saw, Cellular

Real World Truth: Most technology, be it vehicular transport or consumer goods such as mobile phones and computers, was made in Japan - a country which has an efficient manufacturing industry and produces goods which are unlikely to fail, however stressful the situation.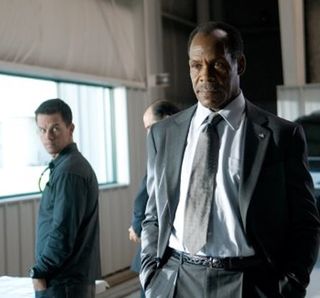 Your Government Is Trying To Kill You
Movie Lie: If there is a pen-pushing government character in the film, then he is positively itching to double-cross, betray, or commit grievous acts on the hero in order to serve his own means – usually the pursuit of power. Damn Gov'mint!
Seen In: Shooter
Real World Truth: The government are far too busy filing dodgy expenses claims and having affairs with cross-dressing secretaries to bother investing time and taxpayer funds into insidious or nefarious schemes.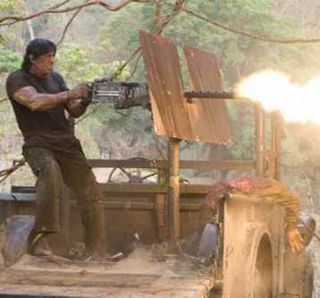 Guns Either Have Unlimited Ammo, Or Have Just Run Out
Movie Lie: Guns come with a fairly standard number of rounds in a clip, but this issue is rarely addressed when our hero is locked in a firefight... Unless he goes one on one with a bad guy - at which point the ammo inexplicably runs out.
See In: Rambo, Matrix
Real World Truth: If you find yourself up against a legion of hostiles, bullet conservation is undoubtedly the way forward - as soon as you run out, the enemy will run in with bayonets and skewer you like a sharp political satire.