Getting ready to rumble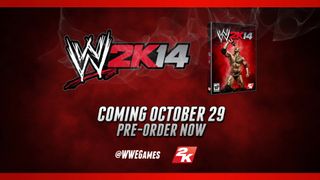 Updated 10/22/2013 with the DLC characters!
Even after the closure of THQ, WWE's long-time video game partner, the pro wrestling juggernaut is returning to the 360 and PS3 again this year. After finding a new home with 2K Sports, the series is preparing for its annual fall release. But just which wrestlers are in the newly rebranded WWE 2K14? That's what we're here to clear up.
The game features dozens of wrestlers on the roster from across 30 years of WWE history. Take a look at the current stars that are in the game, plus the legends and icons making digital comebacks in this year's 30 Years of WrestleMania mode. We'll start with...
The Rock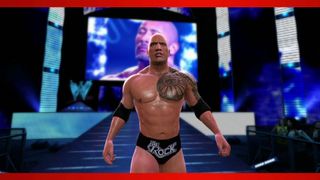 The official cover athlete for 2K14, The Rock seems nearly as popular now as he was in the late 1990s. He just finished a run with the company where he won the WWE Championship and headlined WrestleMania, plus his film career is as big as it ever was thanks to The Fast & The Furious sequels and G.I. Joe. This year he's appearing as he does now, though it's possible this year could also include the Attitude Era Rock that still holds a place in the hearts of many fans.
Stone Cold Steve Austin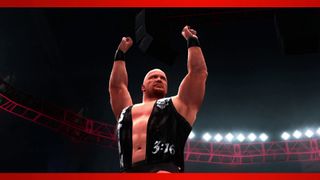 Next to The Rock, no WWE star was bigger than Stone Cold in the Attitude Era, so it makes sense he'd accompany The Rock into WWE 2K 14. Austin's working class look and battles with his boss, Vince McMahon, catapulted him to massive popularity that lasted until injuries put an end to his career. He'll still show up every now and then to dish out a Stone Cold Stunner and drink some beer, but he's also pursuing a career in Hollywood at the moment. Plus, the WWE Hall of Famer just started his own podcast, which is great if you love to hear behind the scenes stories from a bygone age of wrestling.
Shawn Michaels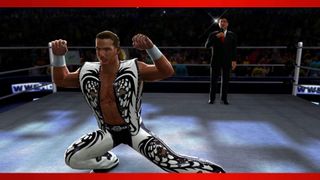 After getting his start as part of the popular Rockers tag team, Shawn Michaels gave into his bad boy side to go solo as the Heartbreak Kid. HBK went on to win just about every title the WWF/WWE had to offer, usually via a knockout kick a.k.a. his Sweet Chin Music. Shawn had some of the greatest matches in wrestling history, and after taking years off thanks to a back injury, he returned to have even more five star battles against Triple H, Kurt Angle, and The Undertaker. He's been retired for a few years now, but WWE fans won't forget what he did, which makes his inclusion in WWE 2K14 obvious.
John Cena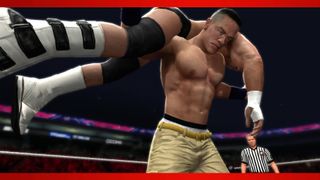 Whether you can't stand to see his jean shorts or you're part of the Cenation, you have to admit that John Cena is the most dominant star of the modern era of sports entertainment. Like Hulkamania in its day (but with a taste for hip hop), John Cena is basically unstoppable more than 10 years into his career. There can't be a WWE game without him--and even his biggest haters would have to admit he's had some pretty great matches in his time--so Cena is once again front and center in a WWE game.
Ryback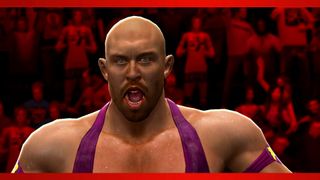 One of WWE's most recent success stories, Ryback had a very simple, Goldberg-esque rise to the top. He beat up jobbers and had a fairly long winning streak until CM Punk outsmarted him. But those little bumps in the road haven't stopped him from chasing the WWE Championship as his fans chant "Feed me more." Ryback only made it into the last WWE game as DLC, but clearly he's not an afterthought in WWE 2K14.
Dolph Ziggler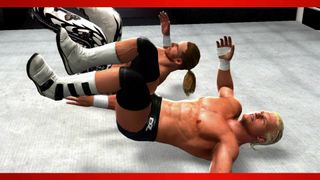 Dolph Ziggler has seemed primed for the big time for a couple years now, but 2013 seems to be his year... so long as he can stop getting concussions. The bleach blonde pretty boy finally captured the World Heavyweight Championship in April, a title he earned through good, old fashioned determination, skill, and cheating. Dolph has tons of skill (don't call him a showoff) and he's ready for his time in the spotlight to finally arrive. Will he ascend to the top of WWE 2K14 just as he's doing in real life?
Macho Man Randy Savage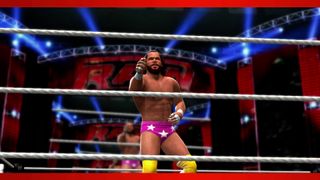 OH YEAH! The Macho Man is one of the greatest performers of all time, both on the microphone and in the ring. He had classic feuds with Hulk Hogan, Ricky Steamboat, and Ultimate Warrior, all while cutting some of the most deliciously insane promos of all time. Sadly no longer with us--and just as sadly not yet in the WWE Hall of Fame--Macho is getting the honor of appearing in WWE 2K14 as a playable superstar. We can't wait to drop elbows off the top rope, but are there more legends of the 1980s that'll be joining him?
The Ultimate Warrior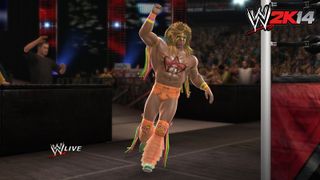 Hailing from Parts Unknown, many WWE fans expected to never see The Ultimate Warrior return to the promotion after their messy (to say the least) history. But no lawsuits or angry words could keep the former WWE Champion from his little warriors... provided they pre-order the game. Sporting the classic look we all remember, the Warrior has returned to battle today's biggest superstars in a digital arena for every player that puts money down for the game ahead of time.
Undertaker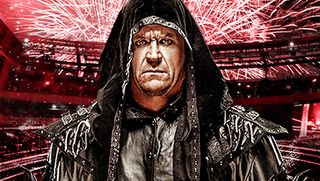 Its hard to think of any pro wrestler that has been as dominant for as long as the Undertaker. Introduced over two decades ago, the Phenom has been a fan favorite ever since, no matter if the dead man was heel or face. Hes won a number of championships in his time, but his greatest accomplishment has to be his 21-0 record at WrestleMania. No superstar has ever come close to that number, and its hard to believe anyone ever will.