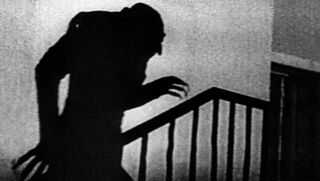 To avoid fainting, keep repeating to yourself: it's only a list, it's only a list...
What scares you? Like, really, really scares you? Maybe it's the idea of a mysterious creature, lurking around the edges of civilisation, ready to pounce the moment your guard is down? Maybe it's the thought that someone might've broken into your home while you were out, and is now hiding under your bed, clutching a knife? Or maybe it's a more insidious, subtle fear the fear that everything and everyone has a secret, and things aren't always what they seem?
No matter what gives you the creeps, there's a horror movie ready to play on those fears. This list celebrates the 50 greatest the genre has to offer. And that prickling sensation on the back of your neck, the one that says you're being watched? That's nothing. Don't worry about it.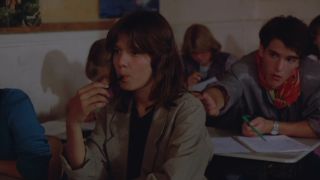 50. Trance (1982)
The movie: Like half of Tumblr, Simone (Dsire Nosbusch) is a teenager convinced that if she could only meet her favourite popstar, he'd fall madly in love with her. After writing dozens of letters to the mysterious R (Bodo Steiger) she runs away from home to meet him and for a moment, it looks like her fantasies are coming true. But this is a horror movie, so there's no happy ending.
Why it's great: It effectively captures the mania of obsession and also offers a warning about the consequences of toying with the affections of teenage girls.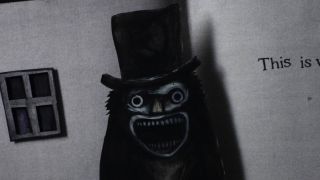 49. The Babadook (2014)
The movie: Already struggling to cope with her difficult child, grieving widow Amelia (Essie Davis) adds to her troubles when she reads a mysterious pop-up book called Mister Babadook. Is there a monster lurking in her house? Or is it just a convenient scapegoat for her own inner demons?
Why it's great: It's got as much subtext as text. The Babadook is a harrowing tale about depression and grief. And while there are many, many horror movies about mothers and children, this might be the only one that dares portray a mother who can't always quite love her own son.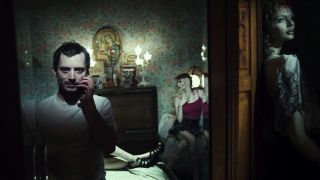 48. Maniac (2012)
The movie: A slick and stylish update of the 1980 exploitation movie of the same title, Franck Khalfoun's Maniac is all shot from a first-person perspective. So when Frank (Elijah Wood) goes on his killing sprees, we're right there with him, every gory step of the way.
Why it's great: Many remakes just retread old ground, chucking in mobile phones and a modern soundtrack without adding anything worthwhile. Maniac genuinely updates its story, and its inventive conceit makes the violence particularly shocking.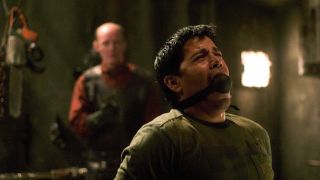 47. Hostel (2005)
The movie: Another forerunner of the so-called torture porn trend, Eli Roths Hostel is an undeniably violent film. But it's smart, too. The first third of the film is spent getting to know its characters, a couple of laddish backpackers looking for cheap thrills in eastern Europe, and if they're not entirely likeable, they are at least believable so by the time they've been caught by an international cabal of torturers, you feel their pain.
Why its great: The solid characterisation and pointed social commentary underlying the mutilation elevates Hostel high above the imitators that followed in its wake.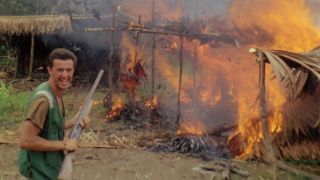 46. Cannibal Holocaust (1980)
The movie: The original found footage horror sees a group of filmmakers heading out into the Amazonian jungle to make a documentary about the indigenous peoples who live there. Unfortunately, their journalistic ethics are somewhat lacking, and the whole thing becomes a bloodbath.
Why its great: When it was released, filmmaker Ruggero Deodato had to go to court to prove he hadn't actually murdered his actors that's how realistic audiences found the violence in this movie. Unfortunately, the animal violence actually is real, which is a bit of a downer.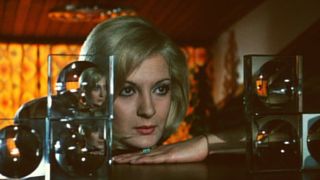 45. A Bay Of Blood (1971)
The movie: Probably Mario Bava's bloodiest film, A Bay Of Blood (also known as Twitch Of The Death Nerve) is a kind of proto-slasher in which the victims are all potential inheritors of a desirable piece of bayside real estate. All the giallo hallmarks are present and correct, as a black-gloved killer stalks his (or her) victims through one impossibly stylish set-piece after another.
Why its great: The murder mystery aspect is deeply satisfying, the kills are inventive, and the ending is devilishly funny.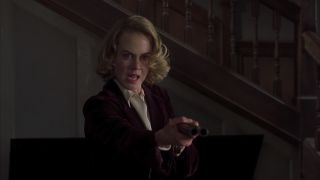 44. The Others (2001)
The movie: Nicole Kidman plays Grace, a war widow trying to take care of her two childrens very specific needs. Both of them suffer from an unusual disease that makes them highly sensitive to light, so Grace needs to keep all the curtains of their gothic mansion tightly drawn. But what's really wrong with them? What's going on with the weird servants who turned up, uncalled for? And is there something else lurking in the shadows?
Why its great: It's a proper gothic haunted house story all atmosphere and creeping dread, even before the twist is revealed.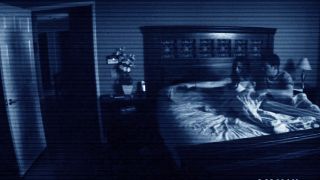 43. Paranormal Activity (2007)
The movie: A low budget haunted house movie shot in director Oren Peli's own home, Paranormal Activity uses its homemade feel to its advantage. As Katie (Katie Featherston) becomes ever more terrified of the spirit that's stalking her, the long shots of nothing much happening grow increasingly scary because you know it's just a matter of time until something does happen.
Why it's great: It makes cliches, like freaked out members of the clergy and Ouija boards with self-propelling planchettes, seem fresh and new again, just by using a handheld camera.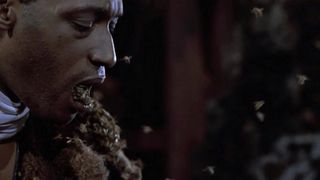 42. Candyman (1992)
The movie: Say his name five times into a mirror and hell appear. The vengeful ghost of a murdered artist, the Candyman turns out not to be an urban legend after all, and when grad student Helen (Virginia Madsen) sets out to investigate, she risks becoming a part of his story for real.
Why its great: Its inner city setting gives Candyman the kind of grime that's missing from so many supernatural horrors. And who doesn't get a bit creeped out around mirrors?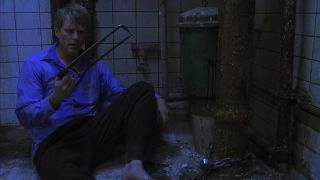 41. Saw (2004)
The movie: Two men wake up in a grubby bathroom in an abandoned building, chained to the walls by their ankles. Who put them there? The mysterious Jigsaw killer, a twisted vigilante who punishes people who break his bizarrely strict moral codes, forcing them to confront their sins by, essentially, killing themselves in one of his elaborate (and personalised) traps.
Why it's great: A low budget chiller that reinvented the early 2000s horror template, Saw might be cheap, but it's got imagination to spare. The final twist is a shocker, too.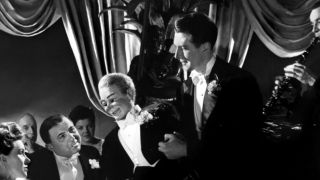 40. Dead of Night (1945)
The movie: An anthology horror where the framing device is actually as creepy as the individual stories, Dead Of Night sees a confused architect arrive at a country house he knows from his dreams. A storytelling competition begins, as the assembled guests recount their own experiences of the supernatural there's a haunted dummy, an evil mirror, a precognitive race driver, and, erm, a couple of goofy golfers.
Why it's great: Anthologies usually have weak links, but here all the stories are eerie except the one about the golfers, but that's meant to be a bit rubbish.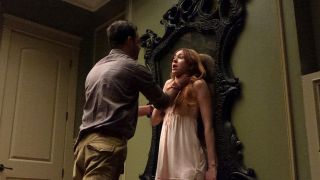 39. Oculus (2013)
The movie: Believing a haunted mirror caused their father to murder their mother, a grown-up brother and sister return to the scene of their childhood trauma to try to set the record straight. But their memories don't seem to match up, and evil turns out not to be as easy to pinpoint as they'd hoped. Oculus expertly balances its supernatural elements with its psychological ones in a way thats ultimately heart-breaking.
Why it's great: Whether you believe there's a malevolent ghost at work here or not, it's still terrifying.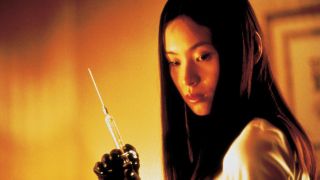 38. Audition (1999)
The movie: Takashi Miike isn't known for his restraint, but Audition is one hell of a slow burner. The first part of the movie could be a romantic comedy, as a lonely businessman holds auditions for a fake movie in order to meet women. The shy Asami (Eihi Shiina) seems like an ideal candidate but she's not as meek and mild as she appears.
Why its great: The tonal shift as Asami's crimes are revealed is genuinely gut-wrenching, and her chosen instruments of torture needles and cheese wire are unusually horrible.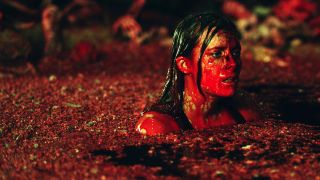 37. The Descent (2005)
The movie: Another story about grief: this time, it's Sarah (Shauna Macdonald) who's grieving for her husband and child when she agrees to go on a pot-holing weekend with her friends. Rather than being therapeutic, though, the trip reopens wounds old and new, as it turns out her friends aren't entirely trustworthy and they're not alone in the dark.
Why it's great: The cave setting is terrifying even before anything else goes wrong, and the complex relationships between the characters means you really feel it when the killing starts.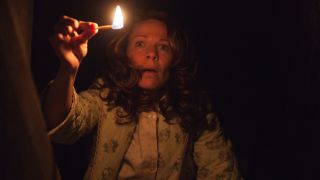 36. The Conjuring (2013)
The movie: When the Perron family move into a haunted house, their only hope of survival is to call in legendary ghost-hunting duo Ed (Patrick Wilson) and Lorraine Warren (Vera Farmiga). The family drama is compelling, and the terrorised kids suitably adorable, but what's really notable about this film is how incredibly frightening it is. Director James Wan borrows his visual style from 70s supernatural horrors, packing every single frame with terror.
Why its great: It's just really, really, really scary.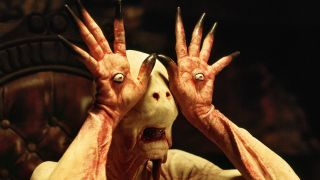 35. Pans Labyrinth (2006)
The movie: In an effort to escape her terrifying stepfather (and the terrifying world of post-Civil War Spain), Ofelia (Ivana Baquero) imagines that she's the reincarnation of a fairy princess. If she can only complete a series of tests set by a mysterious faun, shell win her immortality, and get to take her baby brother to fairyland with her.
Why its great: Guillermo del Toro's fantasy world is scary, with its giant toads and Pale Men, but the real world is scarier, and the films ambiguous ending will make you cry.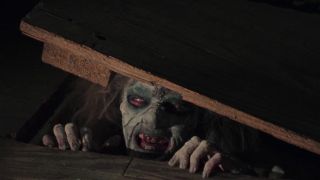 34. The Evil Dead (1981)
The movie: One of the original video nasties, The Evil Dead sees a group of friends head out to a cabin in the woods for spring break, only to unwisely crack open the creepy Naturon Demonto and awaken evil spirits. Cue demonic giggling and plenty of gore.
Why its great: Shot on a shoestring budget with an inexperienced cast and crew, The Evil Dead has energy and enthusiasm to spare. Plus that tree is next-level horrifying.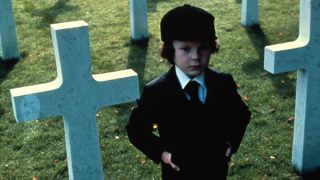 33. The Omen (1976)
The movie: Creepy moppet Harvey Spencer Stephens single-handedly stopped an entire generation from calling their kids Damien with his portrayal of the son of the devil in this supernatural chiller. Secretly adopted by a diplomat whose own child died at birth, he wreaks all kind of havoc on his family and anyone else he comes into contact with.
Why its great: There's not much scarier than an evil child, is there?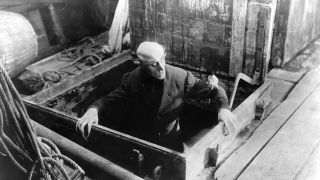 32. Nosferatu (1922)
The movie: An unauthorised adaptation of Dracula that was almost lost when Bram Stokers widow sued the filmmakers, Nosferatu is a silent film that sees the monstrous Count Orlok (Max Schreck) menacing the citizens of a German city. There's nothing suave or sexy about this vamp, either he's a nightmare creature made of approximately 70% fingernails.
Why it's great: Schreck's performance feels properly otherworldly, and the striking visual style is unforgettable.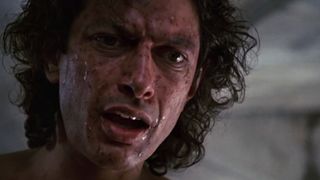 31. The Fly (1986)
The movie: Seth Brundle (Jeff Goldblum) reckons he's invented a teleportation device, but when he tries it out on himself, his DNA gets mixed up with that of a housefly, and things get gross. David Cronenberg lays the body horror on thick, forcing us to watch in fascinated horror as the Brundlefly becomes more and more grotesque.
Why it's great: The effects are stomach-turningly realistic, but underneath all the grossness, there's a sad story that's all too human.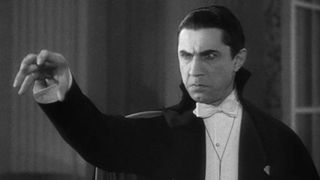 30. Dracula (1931)
The movie: Another adaptation of Dracula, this one was approved by Bram Stokers estate although it takes nearly as many liberties with the story as Nosferatu did. This time, it's Renfield (Dwight Frye) who heads to Transylvania to meet the bloodsucking Count (Bela Lugosi), and Mina (Helen Chandler) who sleeps wreathed in vampire-repelling flowers. Despite the changes, though, it retains the novel's gothic atmosphere, and is effectively eerie.
Why its great: Lugosi's portrayal of Dracula is the portrayal. It's been endlessly parodied since, but it's still brilliant in its original context.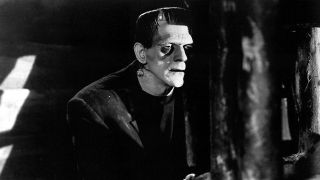 29. Frankenstein (1931)
The movie: The next monster movie out of Universal's stable after Dracula was Frankenstein. Directed by James Whale and starring a then-unknown Boris Karloff as the monster, the tragic story of an arrogant scientist who creates life only to have to destroy it again is as moving as it is creepy.
Why it's great: Karloff steals the show. His iconic performance imbues Frankenstein's creation with pathos as well as violence.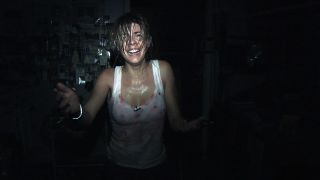 28. [REC] (2007)
The movie: Television reporter Angela Vidal (Manuela Velasco) is shadowing a local crew of firemen when they get a call about an old woman trapped in her flat. When they get to the building, though, it turns out their human interest story is a cover for something far more sinister, and they'll be lucky to escape with their lives.
Why it's great: [REC] is found footage done right. It's immediate, visceral, horrifying and it's got a great final sting.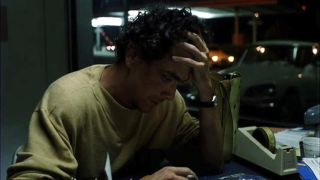 27. The Vanishing (1988)
The movie: The Vanishing follows Rex (Gene Bervoets) as he frantically searches for his girlfriend, Saskia (Johanna ter Steege) who mysteriously disappeared at a petrol station several years ago. Driven nearly insane by his need to know what happened to her, he agrees to meet with a man claiming to be her kidnapper, and lets just say it probably wasn't a good idea.
Why it's great: There's no gore, no on-screen violence at all, and the whole idea is pretty simple. Which makes it all the more devastating when you find out what really happened.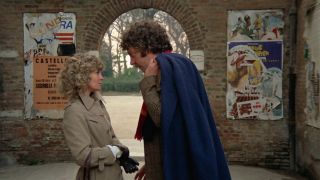 26. Dont Look Now (1945)
The movie: Based on a short story by Daphne Du Maurier, Don't Look Now sees a couple grieving the loss of their young daughter travel to Venice, where a pair of elderly psychics warn them that their own lives are in danger. Meanwhile, a childlike figure in a red coat is running all over the city is it a ghost? Or something worse?
Why it's great: It's about grief as much as it is about the occult, and director Nicolas Roeg employs all sorts of stylistic tricks to create a fractured, unsettling viewing experience.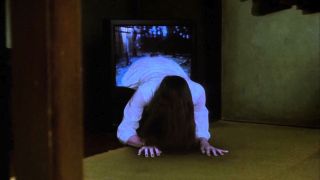 25. Ringu (1998)
The movie: Journalist Reiko Asakawa (Nanako Matsushima) is investigating a story about a cursed videotape and in the process, manages not only to watch it herself but to let her ex-husband and young child watch it, too. The idea of a haunted VHS tape is a brilliant one, and the climactic scene where the vengeful ghost finally makes her entrance is pure nightmare fuel.
Why it's great: The cursed video conceit made sure to suggest that not only were the characters in the film in danger but that you, the audience at home, were also in line to meet a sticky end.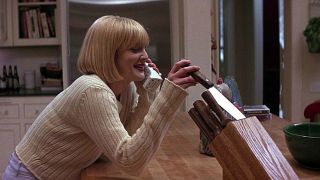 24. Scream (1996)
The movie: Wes Craven resurrected the slasher genre with this cheekily post-modern effort in the mid-90s. It ticks all the usual boxes, as a teenage girl and her friends are stalked by a masked killer, but these teens grew up watching movies and their ability to remember the rules will make the difference between living and dying.
Why it's great: Scream works as a straightforward slasher in its own right, so even if you're not enough of a genre nut to spot all the references and homages, it'll still give you the creeps.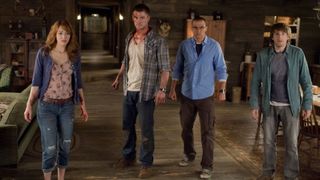 23. The Cabin In The Woods (2012)
The movie: The generic title is intentional. The Cabin In The Woods is a horror movie about horror movies; right from the beginning, it's clear that something weird is going on as shadowy government types follow a group of kids heading off to, er, a cabin in the woods. Recognising the manipulations that lead to familiar horror tropes is half the fun - the other half starts when those big lift doors open...
Why its great: It's beyond post-modern. It completely deconstructs the horror genre, taking it apart brick by brick before putting it back together again in a smart new shape.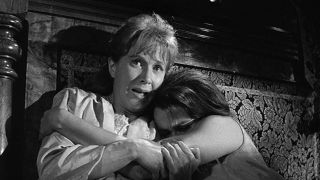 22. The Haunting (1963)
The movie: Houses don't come much more haunted than Hill House. When a group of paranormal investigators and psychics go to investigate the houses weirdnesses, they're tormented both by the house's architectural quirks and the strange noises it makes after dark.
Why its great: Adapted from Shirley Jacksons novel, The Haunting's scares are low-key, but its atmosphere stays with you long after the credits have rolled.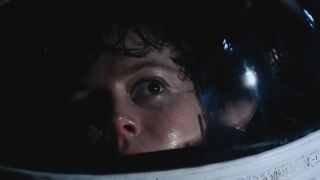 21. Alien (1979)
The movie: Arguably one of the greatest science fiction movies ever made is also one of the greatest horror movies, as director Ridley Scott sends the crew of the Nostromo off to investigate a distress call from an abandoned alien spaceship as innocently as any gang of hormonal teenagers headed off to a remote cabin in the woods.
Why it's great: There's nowhere more horribly isolated than a spaceship light years away from home. And Giger's alien is as terrifying a monster as you could wish for.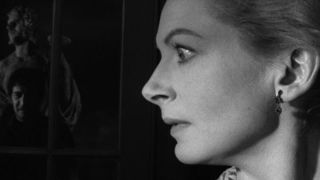 20. The Innocents (1961)
The movie: Creepy kids strike again! Miles (Martin Stephens) and Flora (Pamela Franklin) are the charges of Miss Giddens (Deborah Kerr), a governess working at a huge country estate. Their guardian has asked her never to trouble him with their problems, so when they start misbehaving and talking to ghosts, it's left to Miss Giddens to figure out what's going on.
Why its great: Adapted from Henry James's The Turn Of The Screw, it's as much a psychological drama as a horror movie. Is it scarier if the ghosts are real, or not? It's a tough call.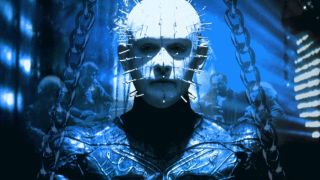 19. Hellraiser (1987)
The movie: An adaptation of Clive Barker's The Hellbound Heart, directed by Clive Barker himself, Hellraiser is a grubby story of greedy men and hideously deformed demons from hell.
When the hedonistic Frank (Sean Chapman) buys a mysterious puzzle box, he inadvertently opens an interdimensional portal, and his only hope of escape is to persuade his former lover to kill for him. Despite the odd glimmer of humour, this is dark, dark stuff.
Why it's great: Barker really delves into his characters motivations even the nastier ones to create a portrayal of evil that's oddly understandable, even mundane.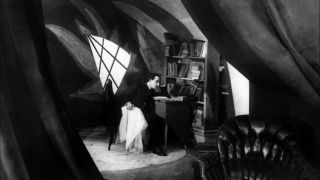 18. The Cabinet Of Dr Caligari (1920)
The movie: What's inside Caligari's cabinet? That'd be Cesare (Conrad Veidt), a sleepwalker who performs tricks on command. And also murders on command. The framing device makes the main plot of the movie, where Cesare is sent to kill a beautiful girl but cant bring himself to, into nonsense, but it's all so eerie and otherworldy it barely matters if it makes sense.
Why it's great: It's the ultimate German Expressionist movie, all canted angles and elaborately painted sets. Creepy and beautiful, nothing else looks like this movie.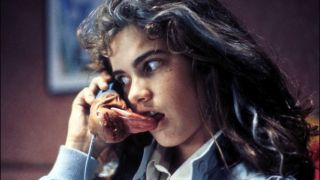 17. A Nightmare on Elm Street (1984)
The movie: Wes Craven's iconic slasher takes the one place on Earth you're meant to be safest tucked up under your bed covers and makes it deeply unsafe by inventing a killer who attacks teenagers in their dreams. The scarred-up, knife-fingered Freddy Krueger (Robert Englund) is one of horrors scariest villains.
Why it's great: The sweaty, gasping sensation of waking up from a truly scary nightmare is familiar to everyone, so the idea of a monster that actually uses nightmares to kill you in your sleep is a haunting one. Plus the nightmare conceit gave Craven and co. complete freedom to dream up utterly horrible kills.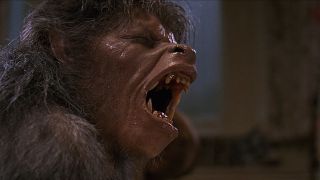 16. An American Werewolf in London (1980)
The movie: David (David Naughton) and Jack (Griffin Dunne) are hiking across Yorkshire when they're attacked by a mysterious creature. Jack is killed, but David is taken to a hospital in London, where he recovers and starts dating a hot nurse (Jenny Agutter). That's not a happy ending, though, because the creature that attacked the boys was a werewolf, and there's another full moon on the way.
Why it's great: Director John Landis is as adept at comedy as he is at horror, and manages to use both to great effect in this movie. Plus it's got the greatest werewolf transformation scene of all time in it.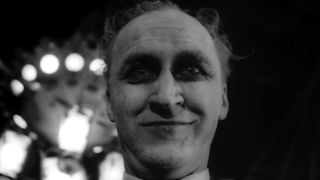 15. Carnival Of Souls (1962)
The movie: Mary Henry (Candace Hilligoss) doesnt want to abide by other peoples rules. She doesn't want to be nice to her creepy neighbour, doesn't want to socialise with church ladies, and doesn't even want to attend church services, even though she's employed as the organist. What she really doesn't want, though, is to be stalked by a strange wide-eyed man who seems to follow her everywhere she goes
Why it's great: Mary's a brilliantly stroppy heroine, and the carnival itself an incredibly eerie presence. The ending seems a little hackneyed now, but the scene on the beach is so creepy you won't even care.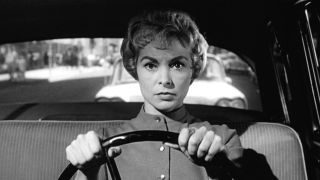 14. Psycho (1960)
The movie: Hitchcock's thriller about a murderer lurking in a roadside motel is so much a part of pop culture now it's hard to imagine what it must have been like to watch it on release. There are at least two moments that would've been completely shocking to contemporary audiences. But it's still possible to watch it now and appreciate the craftsmanship of the film, how carefully it's constructed and how overwhelming its atmosphere of dread.
Why it's great: Anthony Perkins is wonderful as the vulnerable and frightening Norman; even when you know what happens, he's got a kind of awkward charm that's hard to resist.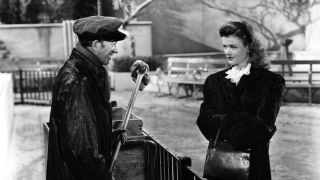 13. Cat People (1942)
The movie: When RKO gave producer Val Lewton the lurid title Cat People, they probably weren't imagining that this was the movie he'd come up with: a sensitive, creepy, sad story of a woman so terrified of a family legend that she resists falling in love only to see her worst fears realised when the man she eventually marries mistreats her.
Why it's great: It's heart-breaking and scary all at the same time.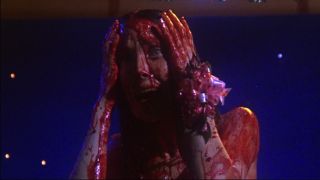 12. Carrie (1976)
The movie: Poor old Carrie (Sissy Spacek) is a complete misfit. Her mother's religious mania keeps her sheltered, confused, and scared, and her schoolmates aren't much better. Being invited to prom with one of the popular kids looks like Carrie's ticket to acceptance, but things don't exactly go to plan and Carrie wreaks spectacular revenge on her tormentors.
Why it's great: Brian De Palma expertly crafts a terrifying split-screen finale that shouldn't work, but acts as a brilliant mood-setter before Carrie's final walk home to face her mother. There are plenty of high school horrors out there, but few as visceral - or as heart-breaking - as Carrie.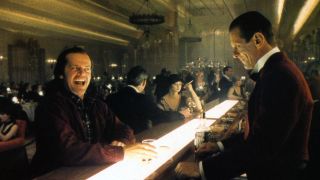 11. The Shining (1980)
The movie: All work and no play makes Jack (Jack Nicholson) into a raving lunatic. The Shining is a story of isolation and terror, and from all accounts director Stanley Kubrick did his best to torment his cast and crew while they were making the film, demanding up to 127 takes of a single scene. The result is a delirious viewing experience that'll make you rethink that skiing holiday.
Why it's great: The deliberate pacing and obsessive attention to detail add up to a hypnotic horror that's impossible to look away from.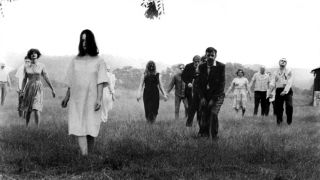 10. Night Of The Living Dead (1968)
The movie: The original zombie movie. George Romero basically invented a whole subgenre with this movie, and his slow, shambling, relentless ghouls are still terrifying. As is the idea that, if the dead rise, well have to rely on our neighbours not to get us killed. Yikes.
Why it's great: It introduced the world to the idea of undead flesh-eating monsters. The horror genre hasn't looked back since.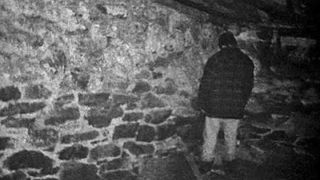 9. The Blair Witch Project (1999)
The movie: There's something nasty in the woods out near Burkittsville. According to the locals, it's either a witch, the ghost of a witch, or a child-murdering hermit, but whatever it is, you probably don't want to run into it after dark. Unless you're Heather (Heather Donahue), a wannabe documentarian, who drags her camera crew out into the woods to make a movie.
Why it's great: Unlike many found footage movies, which throw in edits for no reason and forget whos holding the camera, The Blair Witch Project feels entirely authentic because the actors really did all the filming themselves. That final shot is a killer, too.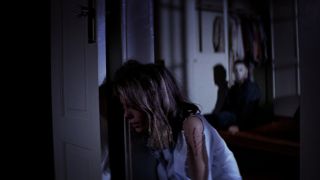 8. Halloween (1978)
The movie: Who'd have thought an old Star Trek mask could be so terrifying? Director John Carpenter created a modern classic when he gave his villain a blank white mask a Halloween mask of William Shatner's face to wear while stalking babysitters around the fictional town of Haddonfield, Illinois. The movie created another icon, too, in Jamie-Leigh Curtis, who'd become both a scream queen in her own right, and the template for all final girls to follow.
Why it's great: Its' a pretty straight-forward stalk-and-slash, but Carpenter composes his shots to keep you constantly guessing, always looking for the mysterious shape of the killer.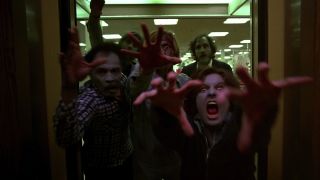 7. Dawn Of The Dead (1978)
The movie: Romero's sequel to Night Of The Living Dead sees the living dead causing even more carnage. This time, survivors are holed up in a shopping mall, not just a house, while the world falls apart around them. The larger scale also gives Romero scope to include more gore and more social commentary.
Why it's great: It's all too easy to imagine that this really might be the way the world ends.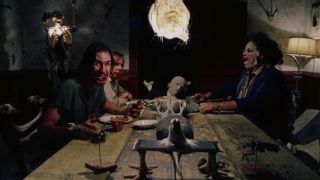 6. The Texas Chain Saw Massacre (1974)
The movie: You can kind of see why the BBFC felt they had to ban this film on its original home release. The story of a group of kids who run into a family of chainsaw-wielding cannibals including one who wears the peeled-off skin of his victims as a mask is shockingly gory, with a heavy atmosphere of dread.
Why it's great: For all the reasons it was originally banned! It's gory, it's scary, and it's got this oppressive atmosphere of heat and violence that clings to you like sweat afterwards.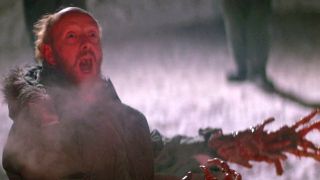 5. The Thing (1982)
The movie: A shapeshifting alien stalks the inhabitants of an Antarctic research station, masquerading as one of them until it gets an opportunity to attack. John Carpenter's remake of the 1950s sci-fi The Thing From Another World ramps up the gore and the paranoia, and ends on a note of resignation, not triumph.
Why it's great: That paranoid atmosphere, for one thing and also for its ground-breaking special effects work, which let bizarre alien creatures scuttle around the cast in a deeply unsettling way.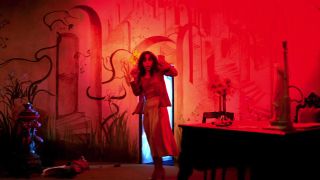 4. Suspiria (1977)
The movie: Dance student Suzy (Jessica Harper) arrives at a prestigious German academy on the same night as one of its students is mysteriously murdered. And as she settles in to her new school, she starts to notice that things aren't quite what they should be especially where the school's director is concerned.
Why it's great: You don't watch Suspiria for the plot. You watch it because it's a super stylish assault on the senses everything from its ornate set design to its unnatural lighting to its prog rock soundtrack is intense and bewitching.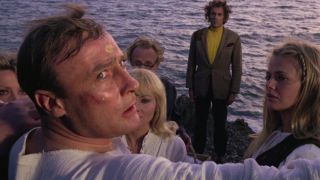 3. The Wicker Man (1973)
The movie: A little girl has gone missing on Summerisle, an isolated island off the coast of Scotland. But when Sgt Howie (Edward Woodward) arrives to investigate, the locals seem reluctant to help. They're more interested in preparing for their elaborate May Day celebrations.
Why it's great: The Wicker Man shouldnt work. It's a mishmash of genres that throws in comedy and musical numbers alongside images of utter horror. But somehow, everything comes together to create a uniquely brilliant masterpiece.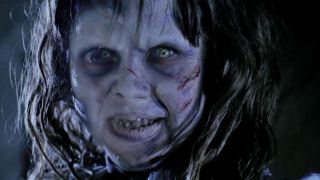 2. The Exorcist (1973)
The movie: After messing with a Ouija board, Regan (Linda Blair) starts acting weirdly. And not just acting weirdly in a normal teenage kind of way: she talks backwards, scuttles around the house like a crab, and does unspeakable things with crucifixes. Her mother calls in a couple of Catholic priests to cast out Regans demons, but it won't be easy.
Why it's great: It has the most evil-soaked atmosphere of any film ever made.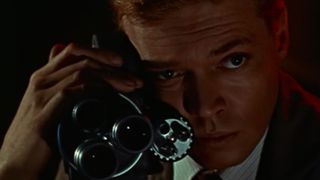 1. Peeping Tom (1960)
The movie: Filmmaker Mark Lewis (Carl Boehm) has trouble relating to other people, particularly women. Partly that's because he's shy, and partly that's because he's made a hobby of murdering them and filming their final moments. Peeping Tom was so reviled at the time of its release that director Michael Powell found himself unemployable afterwards which is a shame, because it's an immaculately made movie.
Why it's great: Decades ahead of its time, Peeping Tom is a psychological portrait of a deeply damaged man. Through clever editing, it makes its audience complicit in his crimes; watching it puts you in the uncomfortable position of sympathising both for the murderer and his victims. What's more horrifying than that?