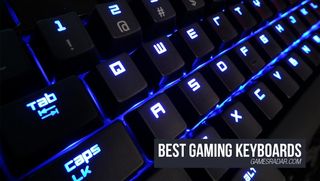 Clickety clack
What's the difference between a "gaming" keyboard and the one your mom uses to type up emails? After all, it's just a board with a bunch of buttons, right? You press the keys, and letters come out or you move right and left or you toss a grenade. How complicated could it be? Well, in the day and age of competitive gaming (or just well-funded dilettantes), keyboards can be as complicated as operating systems, with just as many details to obsess over.
How's a gamer to choose? Don't worry, we know what's the best route. In the slides that follow, you'll find our recommendations for best-in-class keyboards, ranging from gaming on the cheap to no expense spared. But first, here's a quick rundown on why all keyboards aren't created equal...
GamesRadar+ receives a portion of the revenue from each unit sold.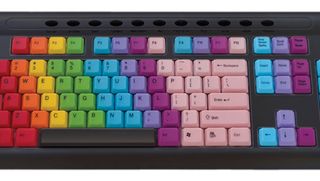 What you need to know
There are a lot of features commonly associated with gaming keyboards that are actually quite useful for everyday tasks or even work. Macros can be extremely handy for performing multiple actions in games with one keystroke, or even for everyday tasks that require multiple repetitive keystrokes. Also having multiple user profiles allows you to keep your work macros separate from your gaming ones.
N-Key Roll Over (nKRO) is also a popular feature, which essentially means that a certain amount of keys can be simultaneously pressed and registered. This is extremely useful around the WASD cluster. The last thing you want is for important skills not to register because too many keys were pressed simultaneously.
Finally, mechanical keyboards are all the rage now, and for good reason. Simply put, they're much more reliable than most standard keyboards, as each key resides atop a mechanical switch as opposed to a rubber dome (which have a tendency to break down pretty quickly over time). Best of all, mechanical boards come in multiple flavors that cater towards specific preferences. Here's a breakdown on the most common mechanical switch types if you're considering a mechanical keyboard:
Blue: Tactile, Non-linear, Clicky, 50g Actuation
Great for typing. Loud (not ideal if sound is an issue). Double tapping can be cumbersome.
Brown: Tactile, Non-linear, 45g Actuation
The middle-ground of mechanical switches. Generally recommended for most games.
Black: Linear, Non-tactile, 60g Actuation
Noticeably stiffer than the rest in order to prevent accidental keystrokes. Generally preferred for FPS games.
Red: Linear, Non-tactile, 45g Actuation
Similar to Browns, but without tactile feedback.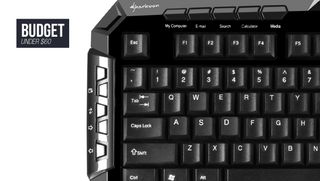 BUDGET
Gaming keyboards on the cheap...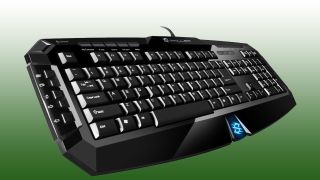 Sharkoon Skiller ($29.99)
-18 key rollover
-20 additional multimedia keys
-Great customization software
-Textured WASD key replacements (included with key puller)
Few gaming keyboards offer the feature set of the Sharkoon Skiller for a similar price, making it an excellent purchase for the gamer on a budget. And though its keys aren't mechanical, they're guaranteed to last up to 10 million key presses each. The Skiller offers a wide array of multimedia keys, like many stock keyboards, but what makes it unique is its in-depth customization. Every key can be individually programmed with up to three different functions and timings ranging from internet, office, and media profiles. Add in ten user profiles, and you've got yourself a ton of options. Macros make everything easier. Need to spot heal the main tank while healing the rest of the raid in an MMO? You can easily set the assigned macro to the key of your choice so you can perform your raid healer duties without missing a beat. The Skiller makes for an excellent upgrade for gamers looking for additional customization options over their existing stock keyboard.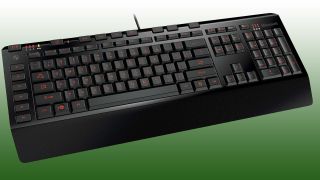 Microsoft SideWinder X4 ($59.99)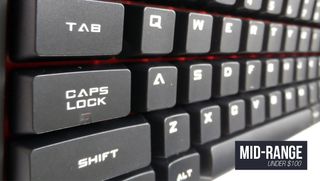 MIDRANGE
Let's keep it under $100...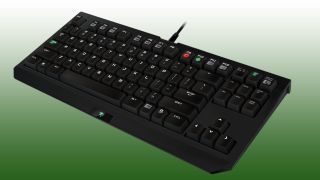 Razer BlackWidow Tournament Edition ($79.99)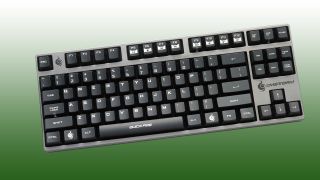 Cooler Master Storm QuickFire Rapid ($89.99)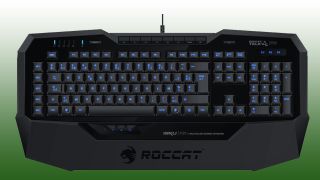 Roccat ISKU ($89.99)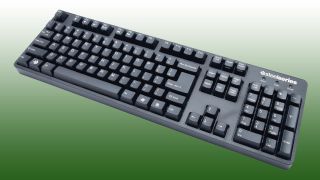 SteelSeries 6Gv2 ($99.99)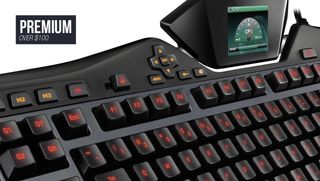 PREMIUM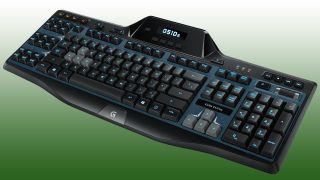 Logitech G510s ($119.99)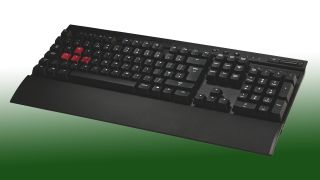 Corsair Gaming K70 RGB ($169.99)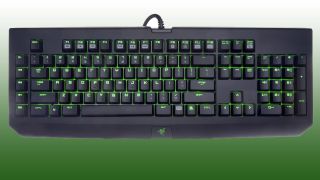 Razer BlackWidow Ultimate 2013 ($139.99)
-Mechanical keys (Cherry MX Blue switches)
-Adjustable backlight
-Custom macros
-USB passthrough
-On-the-fly macro recording

Like most everything Razer makes, the BlackWidow Ultimate 2013 is handsome in black. A neon green backlight gives it a striking look--and speaking of strikes, on-the-fly macro recording will have you executing complex maneuvers with ease. The Blackwidow is built to be a surprisingly helpful part of your gaming setup. It has audio and mic jacks, and a USB pass-through so you can jack in a thumb drive without getting under your desk like a grade-schooler in a 1950s nuke scare. And for you Mac gamers (we know youre out there), Razer makes a version optimized for OS X.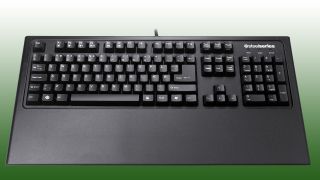 Steelseries 7G ($149.99)
The 7G is the Steelseries answer to the mechanical keyboard craze, but the keys arent just quiet, they dont even click. This wont mesh with every gamer, but for those that want a deliberate press without all the noise, the 7G is a perfect choice. Like 6Gv2, the function keys also serve as media controls, negating the need for another row of keys. Thats a good thing since this board is freaking large, thanks to a wrist rest big enough to serve as an aircraft carrier. It also has cable connections of a ridiculous quality. The lines are braided and the contacts are gold. That last bit strikes us as a bit of a Best Buy sales pitch, but at $149.99, the 7G isnt even the priciest board on here (though it's certainly one of the nicest).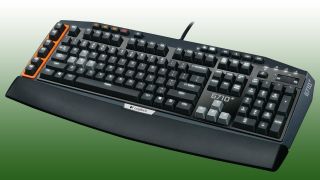 Logitech G710+ ($149.99)
-Mechanical keys (Cherry MX Brown switches with sound dampeners)
-6 macro buttons
-Scrolling volume adjustment
-Dedicated media controls
-Big wrist rest

Compared to Logitechs G510s, the G710+ is somewhat stripped down. Theres no LCD screen, instead its built around chunky mechanical keys and 6-programmable G keys ready to house your macros. This one has the USB pass through and great build quality. The mechanical keys achieve a satisfying press with minimal pressure, and relatively low-noise. One of the largest drawbacks to certain mechanical switches is how much sound they can make. Logitech hit's the mark by delivering the performance of Cherry MX Brown mechanical switches in a sleek and relatively quiet (in comparison) package with the use of sound dampeners under every key. The WASD and arrow keys have a distinctly old-school gray look, and LED provides style and helps with midnight gaming. For the price, we just wish it had a sturdier metal body.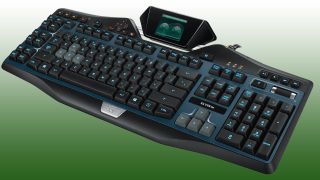 Logitech G19s ($199.99)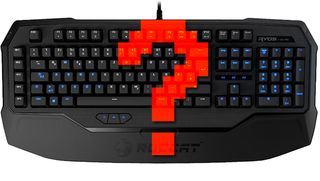 Just a press away
Found a gaming keyboard you'd recommend to those looking to pick up a new one? Or, perhaps you've extensively used one of the ones already on this list? Let us know in the comments below.
And if you're looking for more, check out our list of best gaming headsets and best gaming mice.