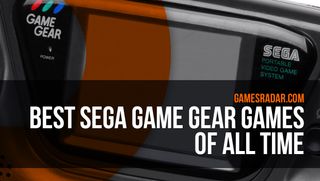 Have six AA batteries, will play
Weve assembled a list and checked it twice, ordering all our favorite games for Segas beefy handheld. Take a look, and tell us your favorite games in the comments below. Remember, if youre feeling nostalgic, some of these classics are available on the 3DS Virtual Console.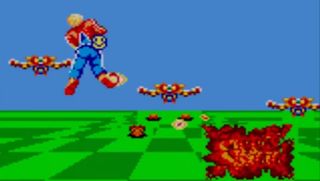 50. Space Harrier
You fly through stages of the Fantasy Zone at a truly breakneck pace, blasting a surreal hodgepodge of enemies. Targets include dragons, mammoths, and aliens, all of which erupt into fireballs as colorful as the Game Gears 8-bits could support. The game also features live audio samples which say Get ready, and assure you, Youre doing great!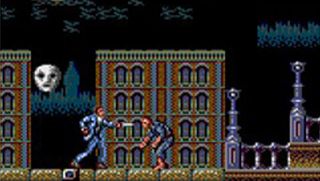 49. Master of Darkness
It might be hard to believe in an age of titles like God of War, Castlevania: Lords of Shadow, or Dantes Inferno, but there was a time when, if your games system of choice didnt have access to the latest AAA offering, it was considered quite acceptable to just release a bald-faced clone so players wouldnt miss out.
Such was the logic behind Sega and SIMS Vampire: Master of Darkness, which pits psychologist Dr. Social against the Lord of the Vampires, Count Dracula himself, in a gothic horror-platformer whose fundamentals will be immediately familiar to anyone whos heard the name Belmont before.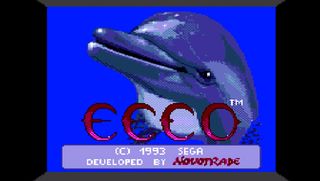 48. Ecco the Dolphin
The intrepid aquatic mammal undertakes a rescue effort that brings him to the far reaches of Earths oceans, to the remains of Atlantis, and even back in time, until he confronts his alien foes. From the plot to the color palette to the music, it was intriguingly strange and bizarrely new age-y. It really worked as a game. There was something beautiful and exciting about playing as Ecco, snapping up fish and leaping out of the water with a flourish of your tail.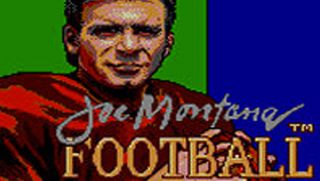 47. Joe Montana Football
Until Electronic Arts expanded its genre-eclipsing Madden line onto handhelds in 1995, Sega and BlueSky Softwares Joe Montana Football was the first and best option for Game Gear owners eager to simulate the thrill of donning pads and smashing full-grown men into oblivion while the crowd roars on.
Lacking a comprehensive NFL license, Montana nonetheless offers 28 pro teams to choose between, all boasting their own players, stats, and playbooks. Montana crops up regularly to offer advice on the best play for the situation, but once the action starts, its all on you.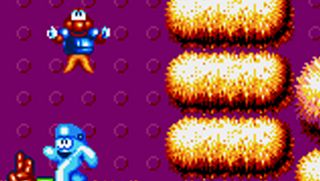 46. James Pond 2: Robocod
Part of the wave of Amiga platformers that came ported across to Segas machines at the height of the platform boom, James Pond 2: Codename RoboCod offers plenty more groan-worthy puns where the title comes from (licensed to gill!) but backs it up with eight levels worth of well-designed jumping, exploring, and enemy assailants to fin off (apparently publisher U.S. Gold held a wordplay contest and there were no losers).
Robocop fans will be either thrilled or mortified at the steady stream of Alex Murphy references, while platform aficionados will find plenty of secrets to reward exploration.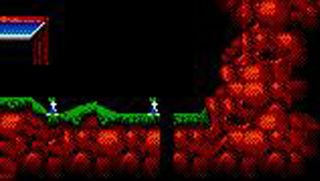 45. Lemmings
Once upon a time no one was really sure that home computers would ever work as games machines, and then Psygnosis released Lemmings and all the haters shut up and havent been heard from since. The Game Gears miniature screen proves surprisingly adequate for hosting the games oft-copied story of a horde of marching animals whose continued survival depends upon your ability to issue them with the right commands before they all walk into a spinning propeller or bottomless pit.
The games episodic rhythm works well on the handheld platform, with the added advantage that its a lot harder to offer over-the-shoulder hints on a screen built for one.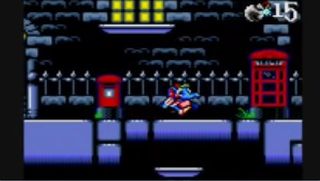 44. CJ Elephant Fugitive
Codemasters had an early viral hit with CJs Elephant Antics, which introduced the world to smart-aleck pachyderm Columbus Junior. The initial game, which did the rounds on ZX Spectrum, Commodore 64 and the like, spawned a flurry of clones and sequels, eventually reaching the Game Gear with this unlikely installment in which CJ has been falsely accused and sentenced to imprisonment in London Zoo--not usually an institution known for its efforts in punitive confinement.
CJ rises to the challenge over six equally implausible levels worth of peanut-spitting and umbrella-parachuting, culminating in his triumphant return to the African savanna--where presumably he is ostracized for his clothes-wearing, umbrella-twirling ways.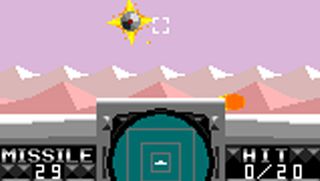 43. G-LOC
The arcade version of Segas After Burner successor featured a daunting 360-degree rotating cabinet to fully approximate the gravitationally induced loss of consciousness of the title, a feature mercifully exempt from home versions; though its worth noting that the Game Gear iteration, being based on such portable hardware, could quite feasibly be played while strapped into a gyroscope if you simply cant imagine G-LOC without the ever-present threat of nausea.
Youll have to make any such arrangements on your own, though; while Segas efforts in bringing the title to handheld players include an admirable downscaling of the coin-ops high-speed dogfights, as well as an all-new points system for upgrading your aircraft.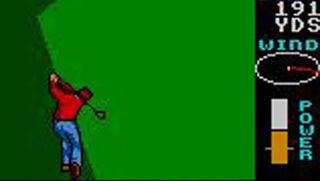 42. World Class Leaderboard Golf
The relatively low-action nature of golf has meant that computerized versions of the sport have offered relatively comprehensive simulation play since the NES days. A prime example is World Class Leaderboard Golf, the finale in Access Softwares series of 8-bit sims, whose Game Gear iteration offers an impressive range of options and gameplay challenges.
Besides the games three real-life courses--St, Andrews, Doral Country Club, and Cypress Creek--theres also a newly-designed Gauntlet course to test champion players, and three levels of difficulty. The games simulation elements extend to varying play surfaces and weather conditions, and 1-4 players can compete via hot-seat play.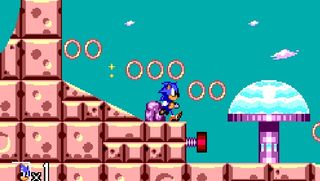 41. Sonic the Hedgehog 2
So no spin dash, but we got tough mine-cart and hang-gliding sequences instead. Plus the sequel improved on the Game Gear original in a lot of ways. You could now grab rings back after being hurt, a first for portable Sonic, even though his console counterpoint could always do it. Sonic the Hedgehog 2 was also the first appearance of Silver Sonic, aka Mecha Sonic, aka that evil robot that looked like Sonic.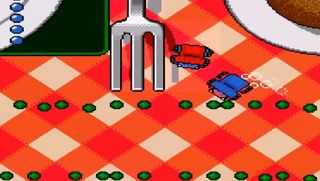 40. Micro Machines 2: Turbo Tournament
The Game Gear got a conversion of Codemasters blockbuster pint-sized racing sequel, which added to the originals inventive miniature-racing gameplay with the addition of varying classes of vehicle, each with their own physics properties and handling abilities. Single-player mode offers a lengthy vehicle-collection challenge which will introduce you to the various classes of Machines, but the heart of the game is still in multiplayer.
Thats offered here via the games clever and nearly one-off ability to host two simultaneous players over a single Game Gear, allowing you to literally butt heads with your rival.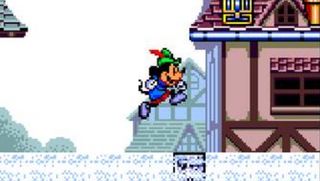 39. Legend of Illusion Starring Mickey Mouse
The third installment in Segas acclaimed Illusion series was created by Sonic Chaos developer Aspect. Eventually ported to the Master System in Brazil, Legend of Illusion was designed--unlike many of Segas 8-bit platform-jumpers--with Game Gear audiences in mind, explaining just why the graphics look so good on this platform and so not-much-better on the SMS version.
The game offers fast platforming and challenging puzzle play to make older gamers question its family-friendly exterior, though young players will most likely end up embarrassing you by completing it on their first try--as is young players habit.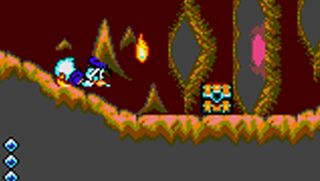 38. Deep Duck Trouble Starring Donald Duck
Mickey Mouses psychotic best friend Donald has found a cursed amulet, puffing his plutocrat uncle Scrooge up like a balloon--and for all Donalds scheming to eclipse Scrooges fortune, apparently when the miserly mallard is in trouble its time to hop to. Thus the stage is set for four worlds worth of enemy-squashing, brick-kicking, chilli-munching, rampage-running platforming as Donald.
And the ducks particular flavor of platforming tends more toward combat than Mickeys outings. Big, brightly-colored sprites make this cartoon offering a standout among the Game Gears healthy platformer lineup.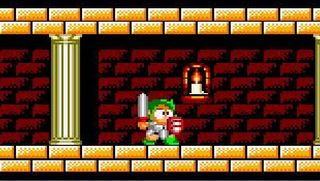 37. Wonder Boy III: The Dragons Trap
The Wonder Boy games began with a platformer simplistic enough to make Tiny Wings look like Dark Souls; but by the games third numbered installment, theyd matured into a complex adventure demanding several years serious study just to explain the difference between Wonder Boy III: The Dragons Trap and Wonder Boy III: Monster Lair.
To make a complex issue simple, just take our word that this is where to start: a deep, free-form side-scroller owing more to the likes of Metroid than to earlier games bearing the Wonder Boy name. Multiple routes! Collectible items! Paths that only open once you collect the correct implement somewhere else in the game! Theyre all in one of the finest 8-bit platformers to grace Sega machines.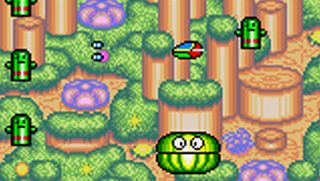 36. Fantasy Zone GG
Segas oddball Fantasy Zone series doesnt look like any other shooter on the market, but the game packs the same challenge as an R-Type or Salamander. The games sickly-sweet appearance masks a complex, one-of-a-kind shooter series that demands your full attention to navigate the successive levels mixture of hidden warp gates, screen-hogging boss enemies, and bullet-hell onslaughts.
Fantasy Zone Gear, to give this version its proper nomenclature, is a standalone iteration with a level progression similar to the first title in the series, but with graphics and controls designed around Segas small-but-colorful screen.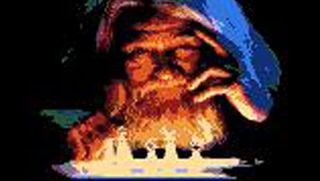 35. The Chessmaster
The rules of Chess have been around since sometime in the Middle Ages, but its still an excellent way for underpowered games machines to show they have some AI chops. The Game Gears Chessmaster, cut from the same cloth as the leading line of chess sims now owned by Ubisoft, offers an admirable depth of options and gameplay modes, making it an excellent learning tool and a worthy opponent for all but the grandest masters.
You can customize the games intelligence level, the amount of thinking time allowed for computer and human players, and even how much the Game Gear will try to teach you as it goes along.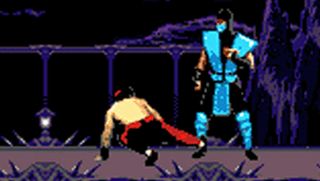 34. Mortal Kombat II
The feature-rich sequel to Midways arcade bad boy bravely spread its influence across most any machine that would have it, with predictably variable results: While 16-bit platforms showed their quality with plausibly arcade-like recreations of every bloody matchup, compromises had to be made for the handheld conversions.
That said, this miniaturized MK plays better than either the Master System or Game Boy versions, with more fighters and color, and crucially the games infamous blood and gore as intact as can be expected on the Game Gears tiny screen. Which practically means the occasional spurt of red pixels, but its the thought that counts.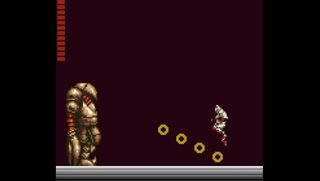 33. Shinobi II: The Silent Fury
As a modern-day ninja, Shinobi had more than just enemy swordsmen to worry about. There were murderous robots and corrupt businessmen to face, then a showdown with the Black Ninja in his fortress.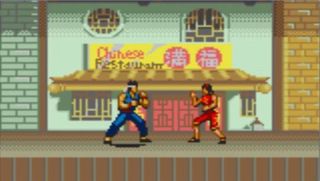 32. Virtua Fighter Animation
Taking cues from the TV show, story mode had cutscenes that set up the matches. While 8-bit graphics meant the fighting didnt look quite as splashy as on your TV, it was every bit the grounded, methodical fighter players loved.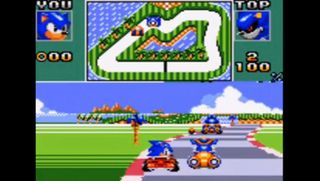 31. Sonic Drift 2
Sonic Drift 2 was a big step up from the first. It had seven characters over the originals four, more varied tracks, and featured much more aggressive AI. Dr. Robotniks Egg Mobile was still pretty dominant though. It made you wonder why Sonic didnt just get out and run.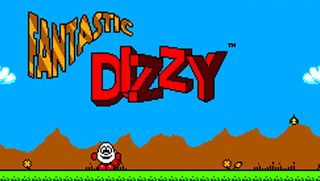 30. Fantastic Dizzy
Codemasters heroic walking egg takes on pirates, wizards, monsters, and anyone else who crosses his path. The series had originated on the low-power, high-creativity home machines beloved by proponents of the New Wave of British Bedroom Coding, making superstars of its creators and propelling Dizzy into a worldwide brand with adventures on any platform thatd have him.
The Game Gear provides an excellent home for Dizzys finest hour, its small screen perfectly suited to the games bright, iconic graphical style, and portable burst-play is a great way to experience Dizzys episodic escapades.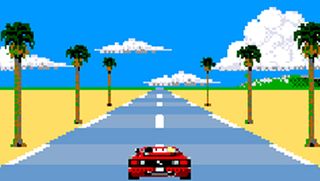 29. OutRun
Segas cruise-racing OutRun was a huge arcade hit, and saw conversion to platforms many and varied; but many of these, developed by third parties, failed to capture the originals addictive flair. The internally developed Game Gear port is an exception, wisely squishing the signature Testarossa-esque player vehicle to allow maximum real estate for the road before you.
Cornering is fast and smooth, and the games signature branching pathways allow replay. Itll take skilled play and an eye for the games twisty later levels to see all the title has to offer.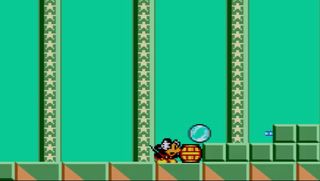 28. Castle of Illusion Starring Mickey Mouse
Besides side-scrolling and girlfriend-rescue, the game had other similarities to Mario. There was platforming aplenty, and jumping on enemy heads was your primary mode of attack. As in many of the eras family-friendly Disney titles, Mickey threw apples at enemies to defend himself, lives were re-labeled tries, and the game featured music reminiscent of mouse house films.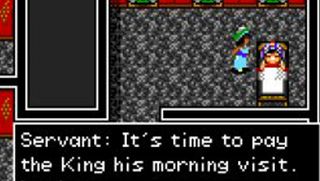 27. Defenders of Oasis
The Game Gear wasnt known for a wealth of RPG titles, so a top-of-the-line genre standout like this is something to celebrate. Despite bearing no official links to Sega/Ancients later Beyond Oasis and The Legend of Oasis, the games story of desert-bound djinn and warriors of light lays undeniable groundwork for what would follow.
Of course in 1992 players had no way of knowing that: They just enjoyed a deep, rich turn-based RPG with an engrossing story and few peers on its home platform.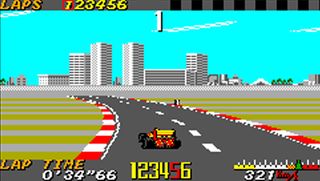 26. Ayrton Sennas Super Monaco GP II
The Game Gear version of Segas Ayrton Senna-produced racer makes some compromises to fit everything in, but the crucial elements are still on show. Opening with the same iconic Senna signature as its big-screen equivalents, you know youre in good hands from the get; and the small-sized version doesnt disappoint, delivering high-speed third-person racing action with a conveniently persistent map keeping the action to a manageable segment of the screen.
The same impressive range of customization options is on show as in the games Master System iteration, with password backup for dedicated careerists and Gear-to-Gear linkup for competitive racers.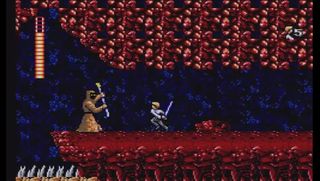 25. Star Wars
It may have come before Lucasarts took the reigns to Star Wars games on consoles, but it was no embarrassing cash-in. There was solid platforming, tooling around in the landspeeder, meeting up with Han, and flying the Millennium Falcon through an asteroid belt made for terrific gameplay.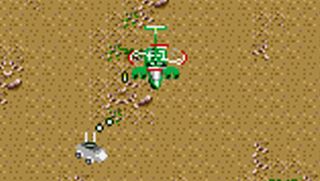 24. Desert Strike
As comprehensive a shooter as Desert Strike may seem far too sizeable a package for scaling down to the baby Game Gear; but if the Master System can do it, Segas portable is here to give it a good shot, which in this case turns out to be a surprisingly complete effort. Its admirable just how much of the 16-bit shooter has made it to the Game Gear.
Choose your co-pilot, receive your briefing from not-Norman-Schwarzkopf, check your list of objectives to be completed however you see fit, register enemies on your radar, and fly into the sand-filled combat zone. The Game Gear port will keep you busy with as many opponents, ground- and airborne, as can reasonably be expected.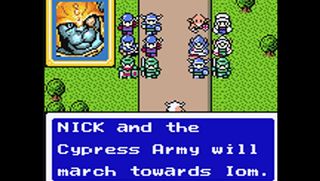 23. Shining Force: The Sword of Hadja
The Shining Force series and mobile platforms were a perfect match. Numerous entries in the series were produced for PSP, and the games are still popular on mobile phones in Japan.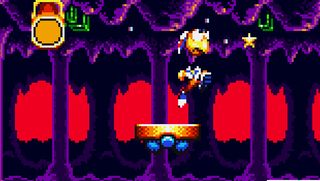 22. Dynamite Headdy
Totally bonkers platformer Dynamite Headdy may have seemed like it was hogging a goodly chunk of the Genesis resources with its never-ending stream of barely comprehensible action challenges, but this Game Gear downscaling proved such a competent effort that it was even converted onward to the Master System (well, in Brazil anyway).
Mad puppet Headdy navigates a succession of colorful, theatrically inspired levels, adding variety whenever the action slows down by switching out his head for a different noggin which grants new abilities. Treasures all-action confuse-em-up is a great showcase of just how much color and variety the Game Gear was capable of delivering.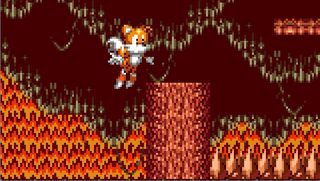 21. Tails Adventure
Tails Adventure was a slower, more puzzle-oriented side-scroller than the games he usually co-starred in. There were tons of items to collect, all of which granted new abilities. Stages were selected via a world map, and you could backtrack and use your new powers to uncover previously inaccessible secrets.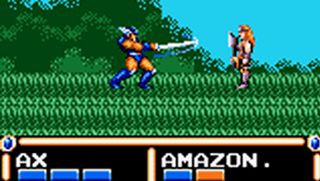 20. Ax Battler: A Legend of Golden Axe
Ax-Battler: A Legend of Golden Axe was Segas second effort to expand the sword-n-sorcery brand beyond its Final Fight-style roots, following on from Master System action RPG Golden Axe Warrior. While that game bore undeniable hallmarks of Nintendos original Legend of Zelda, this Game Gear sequel--released in the same year as its predecessor--takes shameless cues from the more divisive Zelda II: The Adventure of Link.
Mixing top-down role-playing and side-on platformer-style combat, the richness of Golden Axes world keeps Ax-Battler from being a total Zelda clone; in fact, at times it looks and feels positively ActRaiser-esque, hardly the worst game to draw comparisons to.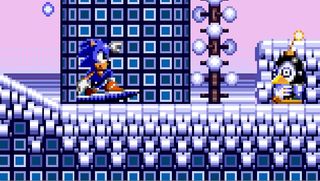 19. Sonic the Hedgehog: Triple Trouble
The gameplay featured a few tweaks not seen in most Sonic games. Our heroes could attack after bouncing off a spring, which was essential in many boss fights. Also, getting damaged didnt send all your rings flying. Just 30 or 50 of them, if you touched an enemy or spikes. The game was released as Sonic and Tails 2 in Japan, where Nack was known as Fang the Sniper.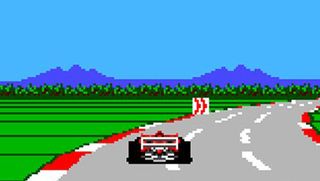 18. Super Monaco GP
A Japanese launch title for the Game Gear, Super Monaco GP aims to impress, and succeeds. The Game Gears speedy little processor delivers a satisfying feeling of speeds up to 195 MPH, with more screen space given over to the action than that of its Ayrton Senna-endorsed sequel.
The games 16 courses run the gamut of worldwide Formula 1 tracks, and the vehicle customization is as deep as youd expect from a Super Monaco title--which is to say, youll be able to fit your little racer out with more bits and pieces than you could ever find a use for. Link-up two-player races provided further proof to players of 1991 that this new Game Gear gadget was probably going to be good for some fun.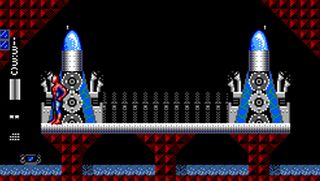 17. Spider-Man vs The Kingpin
The fantastically popular Spider-Man vs. The Kingpin was a huge hit for Sega and rights-holder Marvel. Legend has it that the latter renewed its license with Sega on the strength of this title, which is impressive considering that shortly beforehand, the developer had added Spider-Man as a defeatable enemy to Shinobi without so much as asking Marvel if thatd be okay. What made this game such a barnstormer?
As with later Spider-Man titles, its the combination of exhilarating web-swinging; exacting photography challenges to break up the combat; and a steady roster of freakish enemies to throw sticky goo at, including Dr. Octopus, the Lizard, Electro, the Sandman, and of course the absurdly formidable Kingpin himself.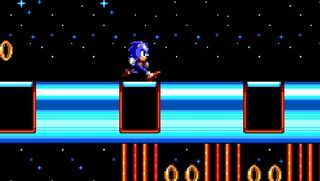 16. Sonic Chaos
Designed by frequent Sonic collaborators Aspect with the Game Gears strengths and limitations in mind, this scaled-down equivalent to Sonic 3 offers handheld players their first chance to control Tails as well as Sonic himself, with play considerably different between the flighty fox and the heavier, turbocharged Sonic.
In place of the Master Systems dwarfish little sprites, this Game Gear installment offers big, brightly colored characters who zip through the games varied set of challenges, offering arguably Sonic and Tails most Genesis-esque outing on the portable platform.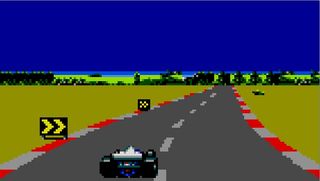 15. F1
Domarks Formula One was one of the fastest, most feature-rich Formula 1 simulations of its day, managing to put even Super Monaco GP to shame on occasion, and this Game Gear conversion is a hugely impressive achievement from the developer. Offering high-speed, full-screen play across a worldwide assortment of courses, the games full F1 license means drivers and tracks alike can be recreated as authentically as the little Game Gear can manage.
The high level of presentation extends from gameplay into the full-featured car-tuning mode, which puts an attractive front end on the business of tweaking your spoiler for the 20th time as you fret over that last race.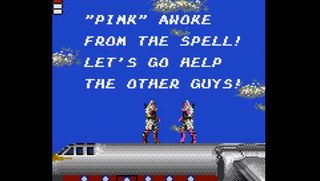 14. Shinobi
The order of the first four levels was up to you, but going Highway, Harbor, Valley, Woodland was the optimal route. Luckily, if you didnt follow that order, the game wasnt designed to make you backtrack, like in Shinobi II.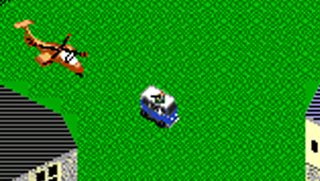 13. Jungle Strike
Electronic Arts top-selling Strike series continues with Jungle Strike, the sequel to its desert-bound original. Whereas the first installment tasked you with turning several deserts worth of enemies into corpses, this sequel goes south of the border for a saga of drug trafficking, revenge, and several rainforests worth of baddies who also need turning into corpses.
The Game Gear performs admirably here, throwing enemies your way as fast as you can eliminate them, and rendering what could be a confusing jumble of pixels clearly thanks to solid downscaling work by conversion developer Unexpected Development.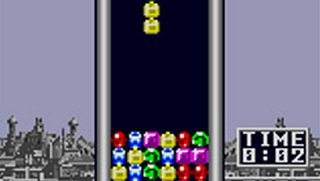 12. Columns
The Game Boy had Tetris to sell it, and when it came time to launch the Game Gear, Sega wasnt too proud to throw in a falling-blocks challenge of its own. Columns is perfectly suited to the little machine, with sparkling brightly colored gems showcasing the colorful small screens impressive palette while the speed slowly ramps up.
Early adopters of Segas handheld were rewarded by the titles immediate system-selling appeal, and the quickfire gameplay made it ideal for a speedy challenge while you were waiting for the bus with your backpack full of batteries.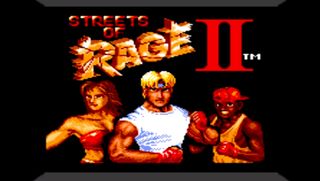 11. Streets of Rage II
The game featured levels that looked like the console versions, but they were laid out differently, and enemies didnt have names and life bars like on the Genesis. You could still pick up weapons though, and the awesome link-cable two-player mode was back.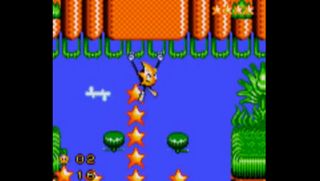 10. Ristar
There were a few notable differences between this and the Genesis version. First and foremost, Ristar collected stars in the fashion of coins in Mario; getting 100 meant an extra life. Also, levels were redesigned; they had a similar look to the 16-bit version, but most were laid out rather differently. Despite a small screen size, Ristars color palette and animations still rose to the occasion.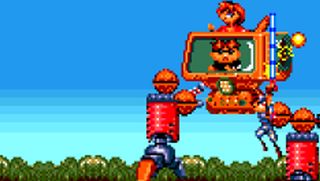 9. Gunstar Heroes
The debut of bullet-hell master developer Treasure, this furious platform shooter quickly became a must-have for discerning Genesis owners; but it was an even bigger surprise when the title reappeared, downsized but not defeated, on the humble Game Gear.
Conversion specialist M2 shrunk the game for portable play, omitting the multiplayer and dulling certain higher-powered graphical effects but by and large squashing Treasures signature shooter into a Game Gear cart with precious little left out. There were even a few system-exclusive sections if you looked hard enough and if you could play well enough to reach them.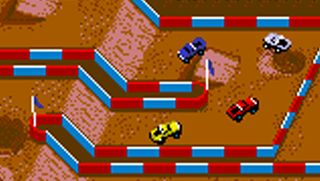 8. Super Off Road
The low-performance, high-competition Super Off Road was a star performer on underpowered machines like the Master System, and even managed to put in an admirable showing on Segas Game Gear. Course maps fill the screen, rapidly covered by zippy little vehicles that pump nitro and mount jumps as hard as you can push them.
The games quick rhythm is ideally suited to on-the-go play, and the crucial multiplayer competition of the arcade--while not able to accommodate the same party-play as the original--can still match you and a friend up for a match or 10.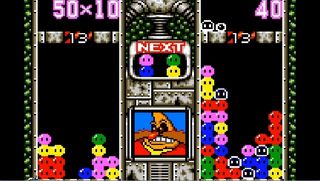 7. Dr Robotnik's Mean Bean Machine
Repainting cult puzzler Super Puyo Puyo with a cast of also-rans from the Sonic the Hedgehog cartoon turned out to be a masterstroke for Sega. In bringing the furiously addictive puzzler to western gamers for the first time, the company was able to leverage the known quantities of the Sonic brand into a generation of players hooked on the deep, combo-heavy gameplay fuelling this puzzler, the logical next challenge for players whove worn the connectors thin on their Tetris or Columns cartridge.
It might be smaller and feature a more manageable play area, but this is still Mean Bean Machine, which means its still Puyo Puyo, which means its still in a class of its own.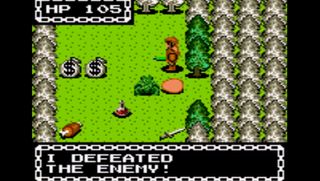 6. Dragon Crystal
In standard old-school RPG fashion, the view is top-down and combat is turn based, but navigating the world is like exploring a maze. New terrain is shrouded in the fog of war, and exploring these labyrinths is just as challenging as fighting monsters and optimizing your inventory.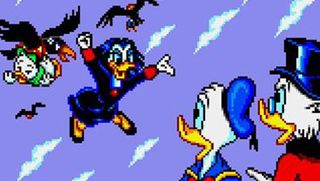 5. The Lucky Dime Caper Starring Donald Duck
Hammer-toting mad mallard, Mr D. Duck of Burbank, CA, ventures into a succession of seven enchanted lands in search of Uncle Scrooge, Huey, Dewey, and Louie, kidnapped by wicked sorceress-duck Magica De Spell. You could just not rescue any of them and the entire cast of DuckTales would then be out of action and presumably unable to star in Capcoms competing platformer on the NES, but subterfuge was never Donalds strong suit.
So instead, the crazy bird sets out against a host of skeletons, snowmen, jungle beasts, and miscellaneous hostiles, his beak set in a disgruntled grimace and his hammer ever-ready for pummelling.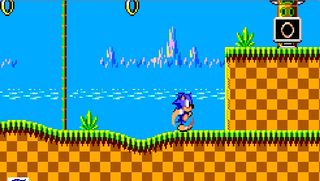 4. Sonic the Hedgehog
The original hedgehog-themed platformer puts in a fine showing on Game Gear, with an inventive mixture of platforming game styles keeping the action fresh and varied. Speed isnt what it would become in Sonics later adventures, but your reflexes will still be tested in later levels; surely a little space to get up to speed is forgivable, after all.
This 8-bit iteration features all-new gameplay, distinct from the plus-sized Genesis version, so even if you think you know where Sonic got his start, you dont know the whole story until youve seen this lo-fi side quest through.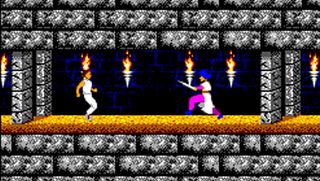 3. Prince of Persia
The challenging persistent time limit of Jordan Mechners iconic dungeon-runner is no match for a dedicated player with access to PoP on the go. Prince of Persias signature graphical style has always stressed fluid, realistic animation over screen-filling sprites or visual pyrotechnics.
That means the fingernail-sized Prince runs, jumps, and fights like a dream, even if some of the finer-grained platform challenges will benefit from a steady hand in stable viewing conditions. The password-driven gameplay is well suited to dipping in and out, and the games dank dungeon setting shines in high-color Game Gear tones.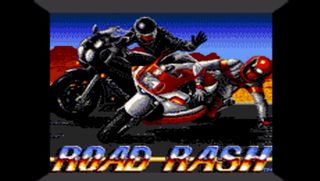 2. Road Rash
As a portable title, it had perfect pick-up-and-play appeal. You could get a race in, then save your progress with the handy password system.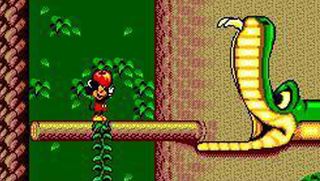 1. Land of Illusion Starring Mickey Mouse
The genre du jour during the Game Gears heyday was rollicking side-on platformers, and Land of Illusion is an exemplary entrant in the canon. The main Mickey sprite is large and full of expression, with the environments appropriately bold and detailed, demonstrating just how far Sega had come in terms of getting the most out of the hardware since Castle of Illusion a couple of years beforehand.
But it's the level design that elevates Mickey above even Sonic to take the crown as Game Gear's best game. With an ever-expanding move set allowing the mouse to revisit previously-passed areas and discover hidden items, the game even has longevity beyond the final boss as you seek out every last hidden bonus in search of the perfect completion run. The soundtrack is full of some of the 8-bit machine's finest tunes and there are plenty of Disney cameos along the way too. They simply don't make 'em like this any more, which is a real shame. This is AAA-quality gaming, just in 32 colors on a tiny, fuzzy, 2D screen. And it's wonderful.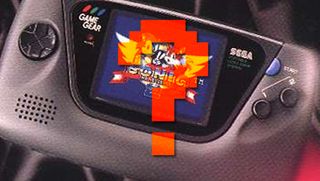 Shift into high gear
What do you think? Did we get them all? Tell us your opinion of the selections and our order in the comment section below. The Game Gear had plenty of great games, and weve done our best to honor them all, but why not chime and name a game or two?
For more of GamesRadar's Best Week Ever, check out the the best Genesis games of all time and the best Master System games ever.