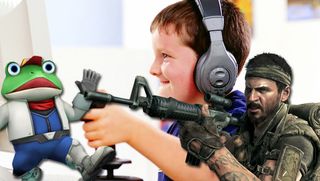 The friend of my friend is annoying
Playing video games with friends? Awesome. Theres nothing better than a well-coordinated multiplayer game of Titanfall, or a tense match of Smash Bros. Plus, you always have stuff to talk about when you're around gamer friends. Just mention a retro game and--zoom--you're off!
But being friends with gamers can also be incredibly frustrating. We are an incredible curious bunch, prone to hyperbole, fits of insanity, and a wide variety of strange quirks. So, I've compiled a list of things that your--yes, you--gamer friends are always doing, like those times when they...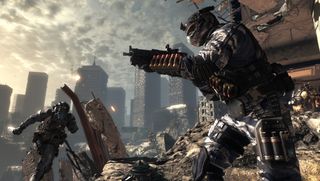 Talk you into playing a multiplayer game... and then immediately stop playing it
Your pals are really into the latest MMO/shooter, and they desperately want you to play with them. They talk about it all the time; seriously, nothing gets discussed except how awesome it would be if you were playing together, and you know what? Theyre right! You get into the groove of things, and playing with a buddy is a blast. Once you really get into it, though; when you're actually starting to win games and have fun... they drop it for the next big thing. And the cycle continues.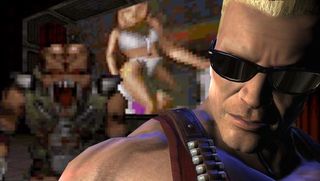 Get hyped for games you know will suck
Inevitably, your taste in games will clash with those of your friends. Unfortunately, one of them is constantly stuck riding the hype train to nowhere over what amounts to shovelware. Every. Single. Year. Everything released, including (but not limited to) actual gameplay footage, will look like garbage, and they will still tout it as the greatest thing to ever grace a console or PC right until they play it. And then they'll pretend it never happened until a sequel rolls along.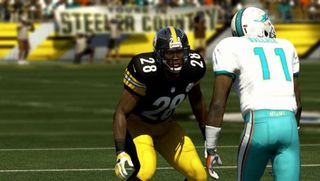 Try to force you to play a game on a system you don't like
It always happens the same way. Your friend gets excited about an upcoming multi-platform release, talks to you about it, and then vehemently insists that you get said game on the console of their choice. There's no "Oh, that's an Xbox gamer thing" either--this happens equally as often with Xbox fans as it does with PlayStation enthusiasts and PC gamers. Your friend whines until the title is finally out, and even then theyre sullen if you didnt pick the console they wanted.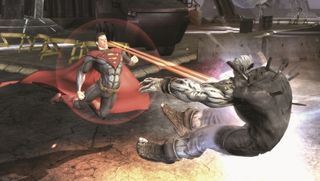 Skip through all the dialogue and plot...
Your friend doesnt care about plot, they dont care about dialogue, they dont care about character development, and they dont care about well, pretty much anything other than getting to the end of it as fast as they can. Anything that pops up between the start and finish is just something to skip through. They talk about how fun a game was after the credits roll, but the specifics of what happened always escape them. It was pretty cool, though. Say, who was that guy with the eye-patch? Oh, he was the main bad guy? Man, how did I miss that?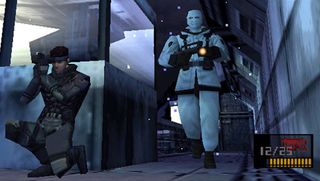 ...or talk through all the dialogue and plot
This friend is quite similar to the one that skips all the dialogue and plot, except they insist on talking throughout. The inane banter is often not even related to whats happening on the screen, or what might happen, or anything at all with the campaign. Theyre just as likely to describe a comic strip as they are to talk about what they had for lunch, but don't expect them to be aware of what they're doing--this is the kind of friend who will complain about a bad story, even though they didn't listen to a word of it. In fact, are they actually your friend at all?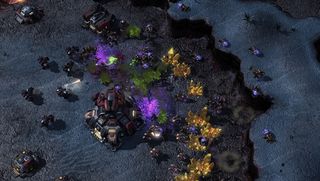 Can't stop being a dick to other players
Its not that your friend hates other people, they just seem to take some kind of perverse enjoyment in being a complete asshole. It doesnt matter if their opponents did something to deserve it, the same level of vitriol is applied regardless of situation. They'll spawn camp, grief, and do everything else "for the luls," because your friend is a jerk. Seriously, why do you hang out with this person?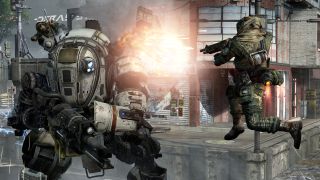 Constantly make plans to hang out and play only to suddenly cancel
They always have the best intentions, and totally want to play Titanfall together, but then something comes up. If you reschedule, surprise! Something totally unexpected happens and your friend cant make it then either. These kind of compatriots are most often remembered by the games you failed to play together over the ones you did.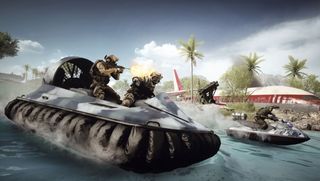 Refuse to play anything but the one multiplayer title they really like
Youre stoked for the upcoming expansion to your favorite game, and want your buddy to play with you. Well, too bad. Your friend has been playing Battlefield 4 since the game came out, but there's no way he's paying for Premium. Or even for a single DLC pack. "Hey, I paid $50 for this game, man. I'm not giving EA another penny!" Theres a strong chance that they wont even pick up Battlefield 5 when it inevitably releases. And that makes you sad.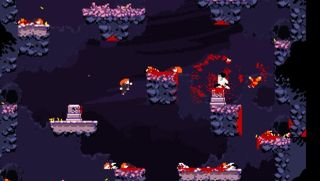 Get physically angry while playing video games
Whenever they lose, your friend sulks and gets angry. When they win, they gloat and get angry. The common thread here is that your friend gets angry whenever they play video games. This happens more often when theyre losing, of course, but their current situation in whatever you two are playing seems to have little actual bearing on exactly how angry they are. Broken controllers are likely in your past, present, and future.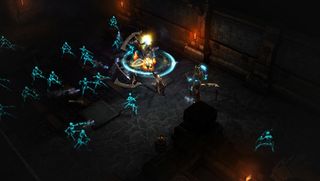 Refuse to play as part of a team regardless of the situation
You and your friends have settled in for a night of gaming, and youre all very excited to play. Unfortunately, your one friend--lets call him Scott--is miserable at playing as part of a team. Scott loves to run around getting kills to fluff his personal stats rather than objectives that are needed to actually win the game. In a similar fashion, Scotts the guy that picks up on the loot in Diablo 3 while everyone else is fighting. Scott needs to learn theres no I in team.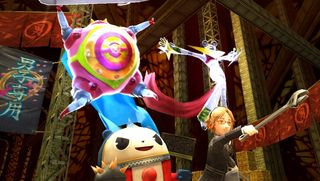 Ask what games you like before telling you how terrible they really are
It doesnt matter what kind of games you like, one particular friend constantly dogs on you for it. In fact, theres a good chance theyd give you crap even if you said you enjoyed the same game they did, because clearly they liked it first, and youre just trying to copy them. This cycle is never-ending, and even if your friend admits they like something you do, its begrudgingly at best.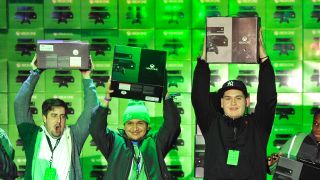 Claim a winner in the console war in a completely serious manner
It doesnt even matter which console theyve backed; your friend is totally invested in the so-called console war. Whether theyre adamantly defending the Wii Us branding strategy, the Xbox Ones launch cost, or the PlayStation Stores constant redesigns, they somehow manage to take the whole thing a bit too seriously. If you arent with them, youre against them, and theyll tell you this each and every time.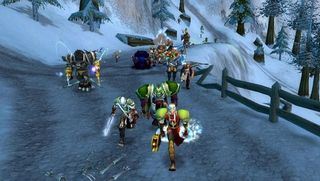 Refuse to back down about minor points of video game lore
Youre having a grand time playing through some co-op with your friend, but one little trifling story tidbit contradicted the established lore a couple hours ago. Rather than shrugging and chalking this up to poor editing or the like, your friend cant stop talking about how this changes everything and other equally eye-roll-worthy statements. Then when they do find out it was a mistake, they spend a similar amount of time talking about that.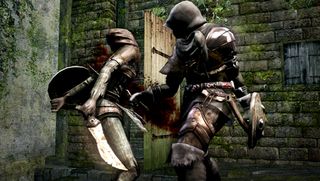 Can't stop themselves from pointing out flaws of any shape or size
If theres even a slight graphical hiccup on the loading screen, your friend wont let it go for however many hours youre together. Even once youve stopped playing, its all theyll talk about. If you move to a different game to appease them, theyll just compare the two. Youve lost the moment you started.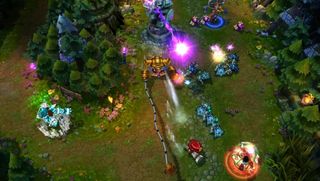 Doesn't bother with any kind of strategy, regardless of game
Your friend doesnt care about paltry things like objectives or goals. Its a game! You play it! Whats so hard about that? Hit some buttons, pick up everything you can, and get completely and totally lost. Sounds like a terrific night of fun to your one friend that never actually wants to get anywhere in games. They are so easily distracted that hey, ice cream sounds pretty good right now, doesn't it?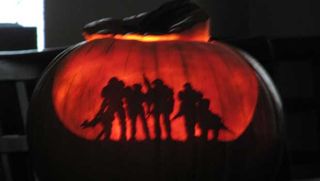 Take game reviews way too seriously
Are we throwing stones in a glass house? Absolutely. It doesn't matter if your friend constantly checks this website or another--it doesn't make sense to take critical response as fact 100% of the time. Unfortunately, your friend refuses to play anything that receives under an 80 Metacritic rating, even if its something traditionally up their alley or a franchise theyve traditionally loved. Metacritic is never wrong when it comes to their leisure time.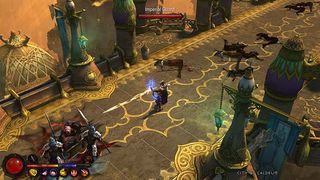 Go on breaks constantly, regardless of what situation the game is in
You friend always has to get a cigarette in every 20 minutes. Are you in the middle of a complicated boss fight? Too bad. Cigarettes. If its not cigarettes, its something else. Good luck if youre trying to play an MMO together and are involved in something that requires teamwork, or anything involving competition with other humans. This friend is constantly away from keyboard, and never seems bothered by what that absence causes.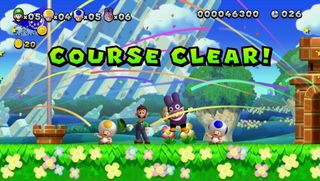 Assume the mantle of party leader whether everyone else wanted them to or not
You know the type. They mean well, and just want the entire group to succeed. If theres three or more people playing, thats fine and dandy. When its just you and your friend, though? Their constant harping on why you should be using one skill over another gets old quick. They often dont get the hint the first time theyre glared at either and instead merely repeat their position.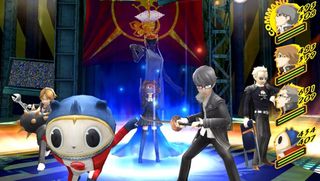 Defend a game's worth to you despite your complete lack of interest
See if this sounds familiar: No, you just dont understand! Its actually a really good game if you give it a chance. Sometimes this is a fair assertion to make, but your friend also says this after youve made yourself clear that you have absolutely no interest in whatever game theyre talking about. Its like they just dont understand.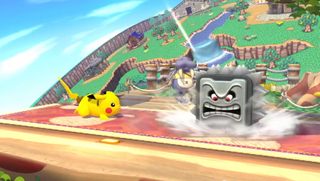 Use playing a game with you as an excuse to ask for money
Youre all gathered to start playing Shoot Kill Bros. 4 (the latest and greatest in the franchise, obvs) only to discover that one of your buds didnt bring any cash with them for the takeout of choice. Again. This is not out of the ordinary. In fact, its pretty damn common. You might even be asking yourself, Why are we friends again? And no, I don't care if this is super specific and totally something that only my friend Steve does, I'm still complaining. Hey, Steve--quit it.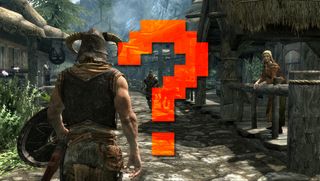 Who needs enemies