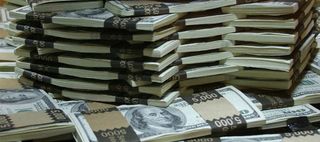 About the Rich List...
Bruce Wayne, Tony Stark, Count Dracula… They're the movie characters that are worth a bob or two (well, more live several hundred million). Total Film counts down the cinematic creations who give the most buck for their bang…

Rules and Regulations

We approached our quest to find the richest movie characters with great attention to detail. Where a net worth was unavailable, we have measured the identifiable wealth.
This includes all assets such as property, shareholdings and visible cash. Shareholdings of fictional companies have been determined from measurable signs of market capitalisation, such as area of industry, number of employees, details of revenue, comparisons with real world corporations and perceived prestige.
To keep things more manageable, we have only selected well-known characters who are notable for being wealthy. We assume that nothing new has happened since their last filmic appearance and all figures are inflation adjusted to current 2011 rates, wherever necessary.
While values are based on estimates, nothing has been taken for granted or left to guesswork.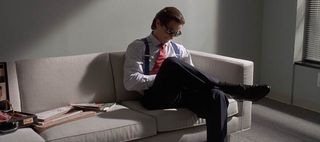 Patrick Bateman
Wealth: $6m

From: Murders and executions

As Seen In: American Psycho (2000)

Pierce and Pierce Mergers and Acquisitions Vice-President Patrick Bateman has a strong track record for a 27-year-old.
He already oversees some of the company's largest acquisitions.
His glamorous apartment in the American Gardens building on West 81st street (worth $3m) is emblematic of his financial success at an early age.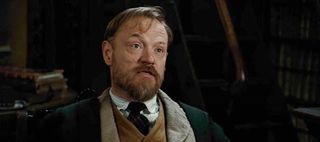 Professor James Moriarty
Weath: $11m

From: Criminal masterminding

As Seen In: Various Sherlock Holmes films

Maths professor Moriarty could very well be one of the world's most feared criminals, allegedly controlling a criminal ring that encompasses half of Britain's underworld.
On his living room wall hangs a painting by Jean-Bapiste Greuze, just one of the many pieces of artwork thought to have been stolen by this elusive, dangerous criminal.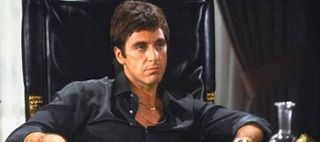 Tony Montana
Wealth: $20m

From: Drug trafficking

As Seen In: Scarface (1983)

A Montecito mansion houses one of LA's most extravagant millionaires. A rapid ascension to wealth has brought into question the source of Montana's income, which observers note is being spent on every excess.
Rumours persist of an expansive drug-ring taking $10m a month led by the Cuban migrant.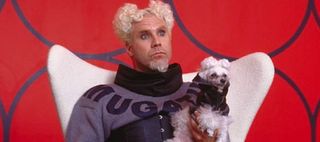 Jacobim Mugatu
Wealth: $32m

From: Fashion

As Seen In: Zoolander (2001)

Jacobim Mugatu, formerly Jacob Moogberg of Frankie Goes To Hollywood, designed the piano key tie in 1985 and has continued to be a icon of fashion ever since.
His recent line, Derelicte, is likely to further his label's identity, although his bizarre demeanour and allegations of sweatshop labour in Malaysia threaten the longevity of the brand.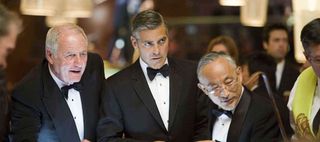 Danny Ocean
Wealth: $36m

From: Thieving

As Seen In: Ocean's Eleven / Twelve / Thirteen (2001 – 2007)

The mystery of the infamous 2001 casino heist remains unsolved, but Danny Ocean is suspected of pocketing $160m.
Four years ago, it's thought his band of miscreants returned to Vegas to bankrupt new casino, The Bank. Although never proved, Ocean's opulent lifestyle warrants speculation.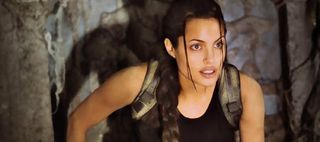 Lara Croft
Wealth: $40m

From: Inheritance

As Seen In: Tomb Raider films (2001 – 2003)

The adventurous darling of society pages inherited her $40m fortune at the age of 16 following the death of her father, Lord Croft.
Since managing the family estate, she has followed in her father's footsteps to invest in the recovery of a huge collection of priceless artefacts.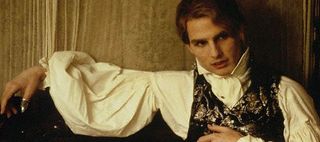 Lestat de Lioncourt
Wealth: $45m

From: Inheritance

As Seen In: Interview With A Vampire (1994)/ Queen Of The Damned (2002)

Aristocrat, socialite, performer, vampire… Lestat de Lioncourt has been accruing wealth and reputation for centuries.
He uses his inheritance to finance extravagant parties, excessive wardrobe and, most recently, his career as a vampire rock star. His first album sold 4m copies.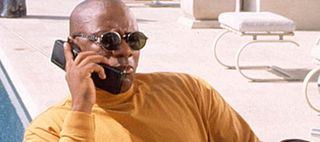 Marsellus Wallace
Wealth: $52m

From: Crimelord

As Seen in: Pulp Fiction (1994)

Marsellus Wallace is one of LA's most feared criminals. He is known to have a stronghold over the LA drug and smuggling industry, as well as influence on gambling and wrestling.
A briefcase filled with a mysterious invaluable object was the subject of a public stand-off.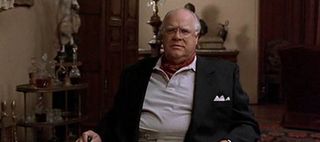 Jeffrey Lebowski
Wealth: $55m

From: Property

As Seen In: The Big Lebowski (1998)

The Chamber of Commerce business achievement award is given to an individual showing a particular innovation and endeavour in business and is not awarded every year.
Jeffrey Lebowski received this prestigious award on the back of his business ventures founded after he returned from military service in Korea, during which he lost the use of his legs.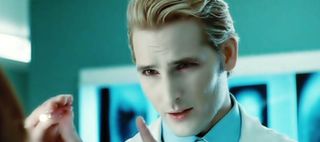 Dr. Carlisle Cullen
Wealth: $59m

From: Medicine

As Seen In: The Twilight Saga (2008 – 2012)

Having worked for over 350 years as practitioner, Dr. Cullen has accumulated vast wealth – much of which has been spent on luxuries such as his Mercedes S55 AMG and stunning home located deep in the Washington countryside.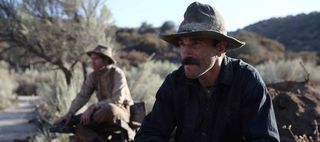 Daniel Plainview
Wealth: $75m

From: Oil prospecting

As Seen In: There Will Be Blood (2007)

Plainview calls himself an "oil man" and, since first striking it rich in California in 1902, that's been very much the case.
Developing a pipeline with Union Oil to cut shipping and transport costs proved to be Plainview's most lucrative venture, after he refused a $1m offer from Standard Oil for his land.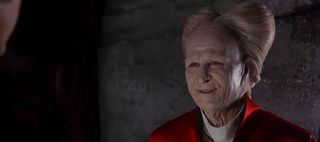 Count Dracula
Wealth: $77m

From: Property

As Seen In: Various Dracula films

The ever-mysterious Count Dracula's financial dealings remain the subject of much speculation.
His financial success, however, is most notably measured by his expansive and overbearing Bran Castle of Romania, valued at over $70m.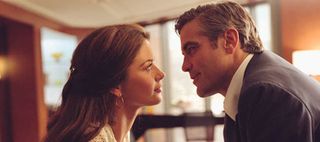 Marilyn Hamilton-Rexroth-Doyle
Wealth: £80m

From: Inheritance

As Seen In: Intolerable Cruelty (2003)

Rex Rexroth, the mini-mall king, was on track to become the richest man on the West Coast until his death. His fortune was left to estranged wife Marilyn, in mysterious circumstances.
The divorcée is now married to lawyer Miles Massey.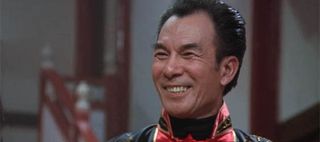 Han
Wealth: $100m

From: Drug trafficking

As Seen In: Enter The Dragon (1973)

The island of Kau Yi Chau is valued at $100m, not only for its sprawling and idyllic scenery but also the island's fascinating history.
It's owner, Han, bought the island sometime after WW2, and continues to live there self-sufficiently. He holds his martial arts tournaments every three years.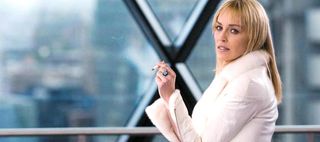 Catherine Tramell
Wealth: $110m

From: Novels and Inheritance

As Seen In: Basic Instinct (1992)

Tramell has been unfortunate enough to witness several deaths that have fed inspiration for her novels.
Despite the success of her writing, her fortune comes from an inheritance following her parents' death when Catherine was aged just 18.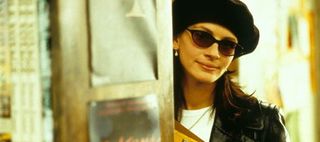 Anna Scott
Wealth: $140m

From: Films

As Seen In: Notting Hill (1999)

With her Henry James adap set to break records and sci-fi epic Helix pocketing her $15m, Scott's humble residence in Notting Hill baffles many.
Regardless, she remains the highest-paid female actress in history.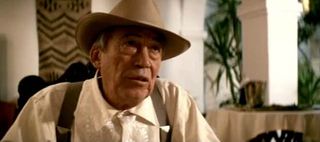 Noah Cross
Wealth: $157m

From: Property

As Seen In: Chinatown (1974)

Navigating the California Water Wars of the 1930s, Cross made his fortune through the purchase of lands controlling the LA water supply.
The millionaire first found success after creating the LA Department of Water with Hollis Mulwray – a source of great conflict between the two.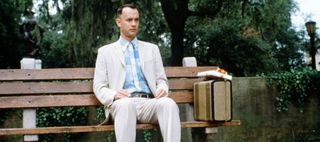 Forrest Gump
Wealth: $250m

From: Sport, fishing, technology and merchandising

As Seen In: Forrest Gump (1994)

Mr Gump has come to attention for his world-class sporting prowess across two disciplines, war honours and business innovations.
Despite large individual stakeholdings in Apple, albeit unknown in size, and 50 per cent holdings over Bubba Gump Shrimp, Gump insists, "There's only so much money a man needs."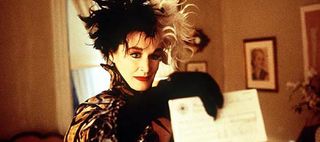 Cruella De Vil
Wealth: $287m

From: Fashion

As Seen In: 101 Dalmations (1996)

House Of De Vil, worth over $500m, leads British fashion as a department store outlet that pioneers designers.
She's increasingly the target of anti-fur campaigners, especially since her controversial arrest following an attempt to harvest dalmatian pup fur.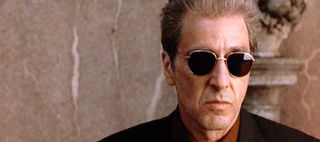 Michael Corleone
Wealth: $290m

From: Gambling, organised crime

As Seen In: The Godfather films (1972 – 1990)

The Corleone family is continuing to battle an legal investigation by the US Senate.
Corleone's wealth has attracted attention to his suspicious business dealings, from his Staten Island mansion, worth $3m, to the family complex at Lake Tahoe, worth $12m.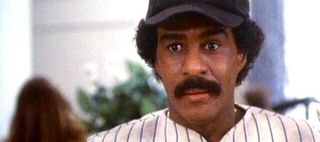 Montgomery Brewster
Wealth: $300m

From: Inheritance

As Seen In: Brewster's Millions (1985)

Oil and real estate tycoon Rupert Horn accrued a gigantic personal fortune without the knowledge of his close or extended family.
His death incited an unprecedented and bizarre set of conditions through which Montgomery Brewster was to inherit his $300m fortune, with the condition that he had to spend $30m in 30 days. Not that easy...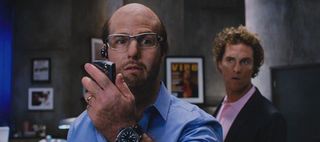 Les Grossman
Wealth: $400m

From: Films

As Seen In: Tropic Thunder (2008)

Tropic Blunder, The True Story Behind the Making Of The Most Expensive Fake True War Story Ever took home unprecedented revenues for a small-budget doc, with a $400m worldwide box-office.
The venture propelled Les Grossman, who privately funded the project, from wealthy exec to one of California's richest men.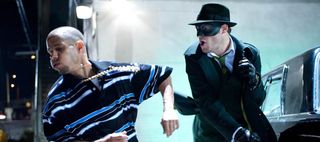 Britt Reid
Wealth: $572m

From: Publishing

As Seen In: The Green Hornet (2011)

The Daily Sentinel is Los Angeles' last family-owned newspaper, not to mention one of the last US newspapers not attached to a media conglomerate. It is privately valued at nearly $600m.
Britt's father, James Reid, pioneered the Daily Sentinel's independent and brazen style of journalism. The newspaper has suffered through the transition from print to online, but continues to make sizeable profits.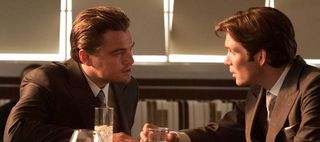 Robert Fischer
Wealth: $720m

From: Energy, inheritance

As Seen In: Inception (2010)

The Fischer Morrow Energy Conglomerate is one of the world's largest energy firms, approaching global dominance.
But market cap is currently unsteady amid concerns over the company's direction under Robert Fischer. Rumours suggest that Fischer intends to split up the power-house conglomerate following his father Maurice's tragic death.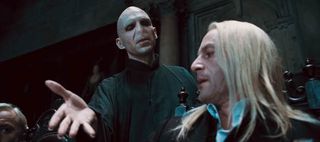 Lucius Malfoy
Wealth: $760m

From: Inheritance

As Seen In: The Harry Potter franchise (2001 – 2011)

Malfoy, 51, has gone some way toward upholding the aristocratic principles of his family. He resides in Malfoy Manor with his wife Narcissa and son Draco.
In contrast to ongoing investigations by the Ministry Of Magic into his possible criminal activity, Malfoy contributes to charities such as St. Mungo's Hospital For Magical Maladies And Injuries.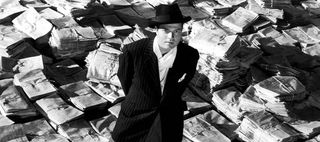 Charles Foster Kane
Wealth: $793m

From: Media, inheritance

As Seen In: Citizen Kane

Owner of the Municipal Opera House, a newspaper company and the mansion of Xanadu, Charles Foster Kane has made his presence hard to ignore.
So much so that commentators were left astounded when the mogul was unable to make the leap into politics.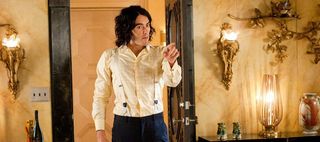 Arthur Bach
Wealth: $950m

From: Inheritance, technology, publishing

As Seen In: Arthur (2011)

As chairman of his family company, Bach Worldwide, Arthur Bach is one of the world's wealthiest young men. Ever the illustrious playboy, Bach recently became the subject of a delicate inheritance battle hinged on an arranged marriage.
He currently remains unmarried, and retained his inheritance amid a promise to shift to a slightly more conservative way of living.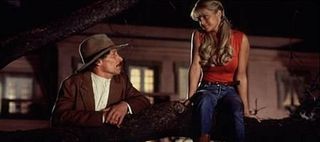 Jed Clampett
Wealth: $990m

From: Oil

As Seen In: The Beverly Hillbillies (1993)

The discovery of an oil reserve on his property in 1993 made Jed Clampett an instant billionaire.
He remains an eccentric yet exuberant self-made man, retaining his rural identity in his vast Beverly Hills mansion amid the west coast's wealthiest.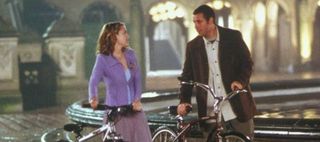 Longfellow Deeds
Wealth: $1bn

From: Inheritance

As Seen In: Mr. Deeds (2002)

The story of Longfellow Deed's wealth is a well-known anecdote. The pizzeria manager found himself with a $40bn fortune when he was mistaken as the heir to Blake Media.
Despite handing over the empire to its rightful heir, his honesty was rewarded with $1bn.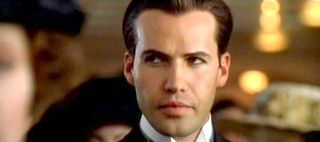 Caledon Nathan Hockley
Wealth: $1.25bn

From: Steel, inheritance

As Seen In: Titanic (1997)

A man of fortune in every way, Pittsburgh steel magnate Caledon "Cal" Hockley survived the fateful maiden voyage of the Titanic.
By contrast, the wealthiest man on board, John Astor, who possessed a fortune one hundred times larger than Hockley, went down with the ship.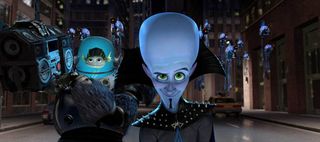 Megamind
Wealth: $1.6bn

From: Evil autocrat

As Seen In: Megamind (2010)

Megamind was turned into a billionaire overnight following the death of heroic Metro Man and immediately stole vast stores of Gold Bullion from the Metro City Federal Reserve Bank along with the Mona Lisa, priced at nearly $800m.
The hostile takeover of the city was achieved through his most expensive device, the Death Ray, valued at $500m.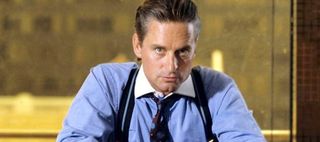 Gordon Gekko
Wealth: $2bn

From: Finance

As Seen In: Wall Street (1987)

"Ninety per cent of the American people have little or no net worth. I create nothing; I own." Weighty words delivered by the ever-controversial business magnate.
Despite serving 14 years in prison for insider trading, Gekko remains one of the world's richest men while still trailing British financier and rival Sir Lawrence Wildman.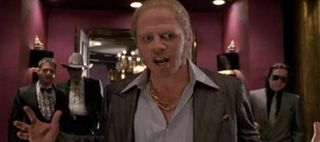 Future Biff Tannen
Wealth: $3.1bn

From: Gambling

As Seen In: Back To The Future Part II (1989)

Biff Howard Tannen, deemed 'the luckiest man on earth', made his first million at the tender age of 25.
He won the heart of the American people through his miraculous high-risk gambling, and the vast empire he constructed from his winnings, known today as Biffco.
His rise to glory has been immortalised in his very own Biff Tannen museum.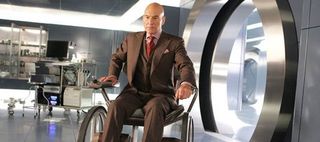 Charles Xavier
Wealth: $3.2bn

From: Inheritance

As Seen In: The X-Men films (2000 – 2011)

The world's strongest supporter of mutant rights, Charles Frances Xavier was born into wealth and funded his school for the gifted.
He has invested in stealth defence technology, such as the Blackbird plane, in addition to pioneering research in genetics and psionics. His PhD from Oxford University has conferred him the nickname Professor X.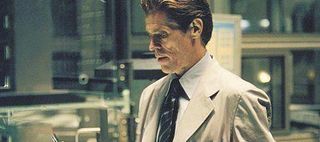 Dr. Norman Osborne
Wealth: $4.79bn

From: Defence

As Seen In: Spider-Man (2002)

In 2002, OsCorp celebrated surpassing Quest Aerospace as the principal supplier to the US military.
A company handed down through four generations, it faces few obstacles on its way toward domination of the defence and aerospace industry.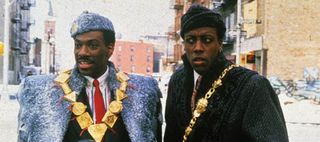 Akeem Joffer
Wealth: $5bn

From: Being Prince of Zamunda

As Seen In: Coming To America (1988)

King Jaffe Joffer, Zamunda's controversial head of state, and father to eccentric Akeem, is thought to have concealed his vast fortune from his nation's people.
However, while an investigation is waning, the family is improving links to the west thanks to Akeem's marriage to an American.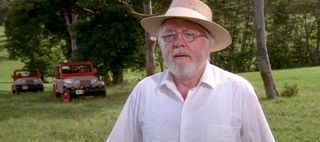 John Hammond
Wealth: $5.6bn

From: Genetics, biotechnology

As Seen In: Jurassic Park (1993)

Jurassic Park may lie in ruin (and with it $5bn of Hammond's personal investment) but as InGen still holds the rights to the biotechnology and genetic engineering used in the synthesis of fossilised creatures, Hammond's fortune has been retained.
Unfortunately the revenues his theme park hoped to raise will never be realised.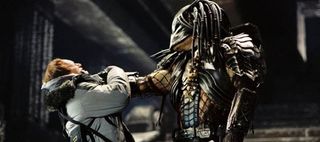 Charles Bishop Weyland
Wealth: $9.3bn

From: Technology, robotics

As Seen In: AVP: Alien Vs. Predator (2004)

Scientific American describes Weyland as "the pioneer of modern robotics."
Weyland Industries is one of the world's largest conglomerates, investing in innovative technological advances that will make exploration beyond our world more feasible.
With rumours of a merger with Japanese company Yutani, market capitalisation has never been higher.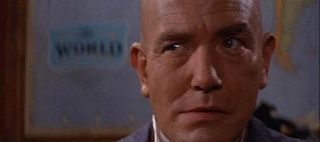 Oliver Warbucks
Wealth: $10bn

From: Defence

As Seen In: Annie (1982)

Oliver Warbucks has profited greatly from half a century of warfare. But the philanthropic and ethical billionaire endeavours to give back to society.
Among his most notable gestures was the adoption of an orphan daughter, who it is presumed will act as successor to Warbucks' vast defence empire.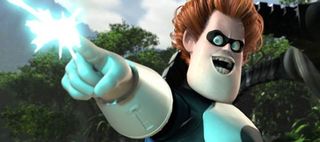 Syndrome
Wealth: $14.4.bn

From: Defense

As Seen In: The Incredibles (2004)

"How do you think I got rich? I invented weapons" explains Syndrome.
His inventions for use in the defence industry have crossed boundaries into self-aware technologies, but have raised significant funds for his research centre, located on his privately owned Normanisan Island.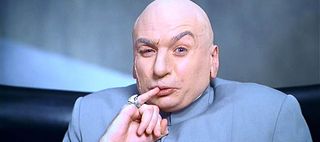 Dr. Evil
Wealth: $15.9bn

From: Technology, entertainment, leisure, defence

As Seen In: The Austin Powers franchise

Under the guidance of Number 2, Evil's conglomerate, Virtucon, invested into Starbucks and the Hollywood Talent Agency.
Currently holding majority shareholdings in both companies, revenues have facilitated big prestige projects such as the conversion of a volcano into a research and development site for the company's emerging technological innovations.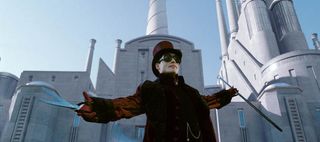 Willy Wonka
Wealth: $19.5bn

From: Food

As Seen In: Charlie And The Chocolate Factory (1995)

Chocolate magnate Wonka has profited from a policy of severe austerity and secrecy – hugely cutting costs while increasing standards from his company, now valued at nearly $20bn.
Some commentators have called for an Amnesty International investigation into Wonka's employment of Oompa-Loompas, viewed by many as slave labour.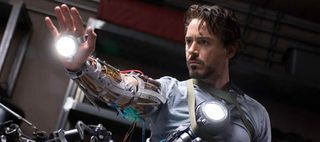 Tony Stark
Wealth: $19.75bn

From: Defence

As Seen In: The Iron Man franchise (2008 – 2010)

The 2010 Stark Expo showcased the vast wealth of industrious billionaire Tony Stark, in addition to his zeal for technological innovation.
Stark Industries stands among the world's top defence contractors, while developing broader energy projects such as the Arc reactor.
Stark makes no secret of his earnings, having made exaggerated claims that he is worth over $300bn.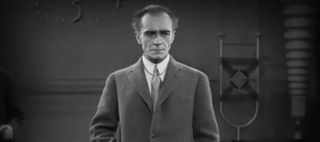 Joh Fredersen
Wealth: $22bn

From: Property, construction

As Seen In: Metropolis (1927)

The city of Metropolis is the picture of prosperity, despite a problem of social inequality and urban slums.
Living in the New Tower Of Babel (worth $2bn), Joh Fredersen has overseen expansion of the city into a futuristic idyll for those in its higher levels, maintained by an industrious underground working class.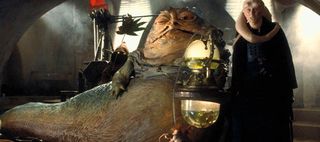 Jabba The Hut
Wealth: $25bn

From: Trafficking, slavery, gambling

As Seen In: Return Of The Jedi (1983)

Jabba Desilijic Tiure, better known as Jabba The Hutt, may have entered his 60th decade of life but shows no sign of slowing up his insatiable thirst for wealth.
He maintains vast trafficking operations extended throughout the galaxy, smuggling illicit drugs and slaves. He has a vast collection of rare commodities, from his enormous sail barge to high-priced slave girls and well-preserved carbonite collectables.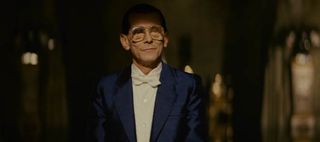 Dr. Eldon Tyrell
Wealth: $25bn

From: Biotechnology

As Seen In: Blade Runner (1982)

Becoming the world's largest biotechnology company isn't enough for Tyrell Corp, who are still searching for life-like replicants in the wake of their Nexus-6 line.
With his monolithic HQ, CEO Dr. Eldon Tyrell remains a spectral presence over LA.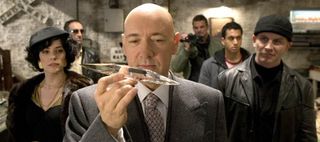 Lex Luthor
Wealth: $29.3bn

From: Technology, energy, media, real estate

As Seen In: The Superman franchise (1978 – 2006)

LexCorp has an impressive and expansive reach, with arms of the conglomerate involved in oil and media and, for a brief period of time, controlling broadsheet newspaper the Daily Planet.
Luthor's recently unsuccessful real-estate venture in the San Andreas fault, intending to turn the region into the new west coast, seems to have had little effect on his overall portfolio, and neither has a stint in prison.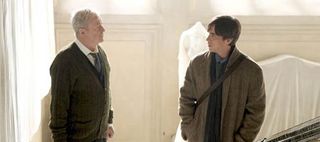 Bruce Wayne
Wealth: $30.4bn

From: Technology, shipping, media, defence

As Seen In: Batman films (1989 – 2012)

Many would raise eyebrows at Wayne's mysterious spending habits, but few would question his financial success.
Wayne Enterprises has long enjoyed a widespread market dominance in countless areas of industry. It has flourished under the guidance of its acclaimed CEO Lucius Fox, who has overseen growth by as much as $30bn dollars in one quarter alone.
Hence Bruce Wayne, the billionaire proprietor and majority shareholder, has seen his company develop into one of the world's largest conglomerates, with over 170,000 employees and a stable market value of more than $60bn.
Although Wayne is often thought to take a backseat in his financial control of the company, he has distinct ideas on the ethics of Wayne Enterprises, insisting the company protect the interests of the public.
He commented fondly on the tactics of his father, Dr. Thomas Wayne, whose philanthropic activities nearly bankrupted the corporation in the Depression. "He believed he could inspire the wealthy of Gotham to save their city," said Wayne Jr. Wayne is known to enjoy excess; reportedly arriving at a recent party with supermodels via helicopter.
He has two homes in Gotham – a penthouse flat and family estate Wayne Manor which was destroyed in a fire but is under construction, due for completion in the coming year.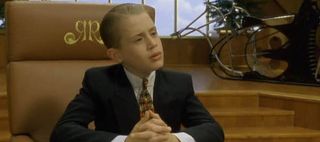 Richie Rich
Wealth: $70bn

From: Inheritance, energy, property, technology

As Seen In: Richie Rich (1994)

At the age of 13, Richie Rich already possesses a business record most would be happy to retire on. During his parent's absence from Rich Industries he championed several policies, such as an increase of nut proportion in Rich Bars by 15 per cent, bringing profit increases in every division of the multinational conglomerate.
His business acumen is already fine-tuned, avoiding mass lay-offs in the manufacturing arm of Rich Industries by cutting executive salaries. He famously put it to his board of directors, "I think if we need to cut the fat, I say we start right here."
Philanthropic work is also a staple of Rich Industries, with Richard Rich Sr. donating over $1bn to charity each year. Charitable ventures such as the purchase of United Tool saved over 600 jobs. "My father never fired anybody. He said when people are secure in their jobs they work harder, happier and better," says Richie.
The Richs are set to unveil a range of scientific innovations, including a new adhesive, the sub-atomic molecular reorganiser and the Smellmaster. With a current market cap of $137bn and a promising portfolio, the company should navigate easily through current economic turmoil and has already heavily supported the state by buying into government bonds amid US national debt.
The family resides in the opulent Rich Mansion, the largest private property in the USA. The grounds boast a private McDonalds, an enormous rollercoaster and a nearby private jet. The property also exhibits the worryingly narcissistic Mount Richmore, a cliff face moulded in the image of the Rich family.
Adrian Veidt
Wealth: $74bn

From: Entertainment, self-help, energy, technology, genetics, cosmetics

As Seen In: Watchmen (2009)

The Veidt tower, some 90-storeys tall, pierces the skyline of New York city. A golden V symbol sits atop the tower as an ever-prominent reminder of a man who has become as much a godlike icon in everyday culture as a godlike influence on the global economy.
Once known as masked hero Ozymandias, Adrian Veidt has seen vast profits from the marketing of his own image. Abandoning superhero work in favour of the business world only two years before the Keene Act, he set his empire on the foundation of self-modelled action figures.
Since those humble beginnings, Veidt Industries has expanded into a global conglomerate, spanning cosmetics (with the world-famous Nostalgia perfume range), self-help programmes, technology and genetics.
The company currently has a market capitalisation of over $160bn, while Veidt has sufficient personal wealth to privately fund his research projects in Antarctica – the complex alone costing well in excess of $500m.
Although extroverted when in the public eye, Veidt is surprisingly reclusive, spending much of his time in his Antarctic fortress with his genetically engineered cat Bubastis. There he is rumoured to watch upward of 20 separately tuned television screens to determine his forthcoming investment portfolio – a tactic that once made Veidt billions when he championed erotic entertainment, baby foods and maternity products in anticipation of worldwide nuclear anxiety.
Recent investments into electric cars have proved vastly successful, with Veidt energy hydrants now worldwide. Subsidiaries of Veidt Enterprises as small as Gordian Knot Lock Co., Pyramid Transnational and Promethean Cab have shown substantial strength in the development of Veidt's vast mythologically themed conglomerate.
Despite inheriting a substantial fortune from his parents – themselves self-made millionaire immigrants – he gave the entirety of his wealth to charity. "I wanted to prove that I could accomplish anything I wanted starting from absolutely nothing. Also, I wanted to free myself of concern for money. Consequently, it's never been a problem for me."
He credits much of his worldly success to his Eastern pilgrimage following the life of his idol, Alexander of Macedonia. It was his interpretation of Alexander's life that forced his resolve to pioneer a new renewable source of world energy – an aspiration that has caused conflict between Veidt and energy conglomerates worldwide, prompting his famous taunt to magnates that he was privately worth more than all of their corporations combined.
It is no wonder then that sustained high stock prices are hinged on his remaining tenure. Yet Veidt, ever modest in his approach to his persona, simply responds to his title, "No, that isn't true, but it's very flattering... I don't mind being the smartest man in the world. I just wish it wasn't this one."