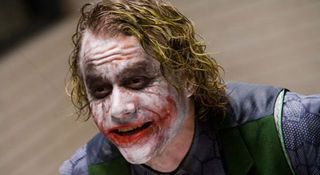 Illogical
Sometimes films just dont make sense, and were not just talking about the ones directed by David Lynch. Were taking about those lapses in logic, when the storyline goes screwy and a character pops up where they shouldnt be or a something happens when it couldnt possibly happen, or a plot device breaks the rules already established in the plot (that ones a sci-fi speciality). Sometimes you dont notice them until youve seen a film a few times. Others come with big flashing neon signs. Here are some of the worst culprits...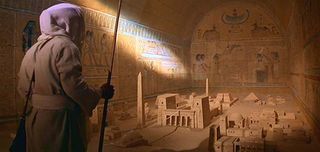 40. Raiders of the Lost Ark
So Belloq's medallion only has writing on one side, the length of his staff is wrong and Indy is holding the only correct evidence for how to find the Ark.
As it turns out, the Nazis only get their hands on the damn thing because Indy digs it up for them. Why doesn't he simply go home?
Reasonable Explanation: Must be hard to shake the habit of a lifetime. Indy has to see the Ark for archeology bragging rights, even if it means the end of democracy and civilisation as we know it.
Which kind of makes him come across as an arrogant jerk, don't cha think?
39. Planet of the Apes (2001)
In Tim Burtons "reimagining," it is revealed that the humans and apes are descendants from the space station where Mark Wahlbergs scientist is working at the beginning of the movie.
This overelaborate bit of backstory doesnt explain, however, where the horses come from.
Reasonable Explanation: Unless there was a second space station manned by horses that crashed into the same planet, it's safe to assume the horses already lived there.
So, technically, the film should be called Planet of the Horses. They should sue.
38. The Matrix (1999)
So why oh why does the Matrix's dream world take place in a computer-literate society where a hacker like Neo can realise something's up and have the tools to get out?
Reasonable Explanation: This one's easy. The machines must choose a dream world that's normal enough to allay the suspicions of the majority, but pleasant enough that the cattle are content to graze.
That said, had they bunged the humans into the 1960s - The Beatles, Steve McQueen, free love and only a handful of computers - most folk would be too busy taking all the other pills to worry about taking the red pill.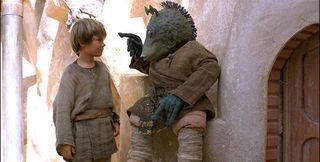 37. Star Wars Episode 1: The Phantom Menace (1999)
...who just happens to be the Chosen One who will bring balance to the Force. Or, technically speaking, the precocious psycho who will help destroy the Jedi.
Its less a hole than an irredeemably lazy piece of writing. There are so many dramatic ways that the main character could be introduced, but repairs it is.
Reasonable Explanation: Like so much of the Star Wars universe, you could put this one down to the influence of the Force.
Ship won't work? It's the Force. Evil tyrant taking control of the Galaxy? The Force. Toast got burnt? Yup, that damned Force again. Should've used a toaster.
36. Transformers (2007)
Sam Witwicky (Shia LaBeouf), aka "Ladiesman217", has put a pair of glasses on eBay. By unfortunate coincidence, these are exactly the same glasses that the Decepticons are looking for because they contain the roadmap to where the All Spark is.
However, we later learn that the Decepticons can hack into the United States military network with ease, so surely placing a bid on eBay would be a walk in the park
Reasonable Explanation: The Decepticons don't have a Paypal account.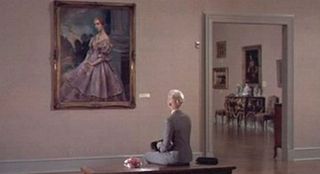 35. Vertigo (1958)
He pursues her to the McKittrick Hotel, where the landlady tells her Carlotta hasnt been in that day and her car has suddenly disappeared, too.
Is Scotty really following a ghost?
Reasonable Explanation: We later learn that this isn't Madeleine at all, but Judy Barton, hired by the real Madeleine's murderous husband Gavin to help cover up her death. Clearly, Judy is messing with Scotty's mind.
That doesn't explain the sheer dextrousness and speed of her escape from the hotel, which Hitchcock leaves as a hangover from the film's surreal first hour.
Perhaps Gavin was lurking outside to zoom off in the car, while Judy remains in the hotel room, hiding in a closet?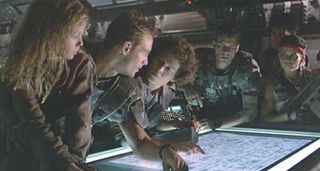 34. Aliens (1986)
After the initial skirmish, it takes the aliens absolutely bloody ages to crawl into the ventilation shafts so they can infiltrate the colony HQ from above. Why didn't they just try to bash the doors in?
Reasonable Explanation: They did; the scene was simply a victim of timing issues during the theatrical cut.
But it was reinstated for Cameron's preferred Director's Cut, where we learn the Marines left automated sentry guns to mow down the aliens during their abortive attack.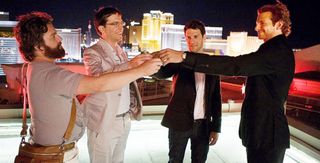 33. The Hangover (2009)
Seriously, hes just been sitting there. Danny Boyles forthcoming 127 Hours shows the desperate lengths a man will go to in order to survive, and there James Francos character is pinned down by a rock. Doug has no such excuse.
Reasonable Explanation: He doesnt really want to get married.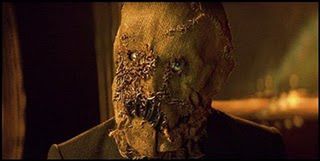 32. Batman Begins (2005)
Water pipes burst, sewer covers explode... but since the human body is composed of 75% water, shouldn't everybody in the city have died when the device was triggered?
Plus, what happened to anybody who boiled a kettle during the month the toxin was slowly being released into the water supply?
Reasonable Explanation: Regarding the microwave, maybe it's a matter of aim.
As for accidental toxin exposure... you kidding? This is Gotham City. Who's gonna notice a few more lunatics on the loose?
31. It's A Wonderful Life (1946)
Only an angel has saved George Bailey (James Stewart) from topping himself after losing his mortgage firm's funds... and only the generosity of his neighbours enables him to prevent jail time.
But the film's happy ending obscures the fact that nobody has twigged that bad guy Potter (Lionel Barrymore) has found the money and made himself a nice little earner.
Reasonable Explanation: It's a sequel waiting to happen, isn't it? Wonderful Life 2: Payback, as Bailey realises what's happened and the town goes loco trying to recover their money.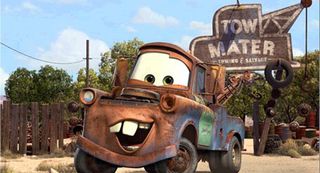 30. Cars (2006)
As renowned blogger Vern puts it, "If cars have parents, do they look like their parents? Or is it just kind of random? Could a bus screw an ice cream truck and pop out a Lightning McQueen?"
Reasonable Explanation: They're manufactured, presumably by other cars, to fulfil society's roles. The implications otherwise are weird and a bit dodgy, as Vern elaborates:
"Doesn't being born a certain type of car seem like sort of a curse? ... What if Mater didn't WANT to fucking tow cars? What if he wanted to be a fire truck? Too bad, he's a tow truck, he's fucked."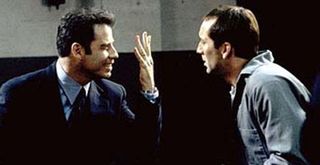 29. Face/Off (1997)
Travolta-with-Cages face escapes from prison and visits Cages gang but at least two of the gang were with Cage when he stole Travoltas face so how come nobody else seems to know about the switcheroo?
Youre keeping up with this, right?
Reasonable Explanation: Cage-with-Travoltas face doesnt want his gang to know, so he can maintain his perfect cover. Quite possibly, hes even killed the minions who were with him at the face surgery lab before they could spread the gossip.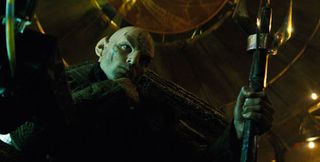 28. Star Trek (2009)
Apparently, even though he wants to take revenge for Spock's role in his own planet's demise, Nero is quite happy to sit twiddling his thumbs for a quarter of a century. Did the crew not get a say in all of this?
Reasonable Explanation: Either Nero really holds a grudge, or - as explained in a deleted scene - he was captured by Klingons and locked up for the duration, before managing to escape more or less precisely the right time to pick up his vendetta with ol' pointy ears.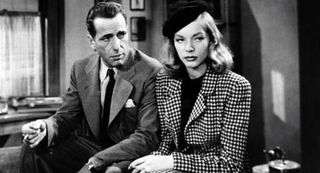 27. The Big Sleep (1946)
Reasonable Explanation: It doesn't matter; even the film's creators didn't care. During filming, Hawks cabled the story's author Raymond Chandler who replied, "Damned if I know."
However, if you insist on dotting every "i"... blackmailer Brody had motive and opportunity, and we only have his word to Humphrey Bogart's Philip Marlowe that he didn't kill the chauffeur. Logical answer: he's lying.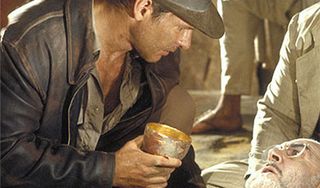 26. Indiana Jones And The Last Crusade (1989)
Trouble is, the only way he can stop himself falling through the hole is by grabbing hold of the adjacent letters, neither of which is the correct one. How come they dont fall?
Reasonable Explanation: All in the small print. The legends speak exclusively about "footsteps," so presumably the cobbles are magically primed to ignore the weight of grasping hands.
Technically, that means that Indy could have sent over the Human Centipede to do his dirty work and he wouldn't have had to risk his life at all.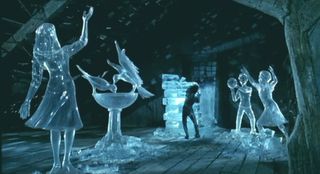 25. Edward Scissorhands (1990)
Woah, hang on. He's friendless, and unable to grip anything - so how did he get the ice? It's not like he can order it online.
Reasonable Explanation: His dead "Dad" (Vincent Price) was an inventor. Maybe he rigged up some contraption before his death that would remove blocks of ice from a freezer somewhere in the house and winch them over to where Edward needed them?
24. The Dark Knight (2008)
Because, see, once in jail, he can mastermind a distraction whereby Batman and Commissioner Gordon race around time trying to save Dent and Rachel to save them...while he breaks out to kill the Chinese mobster who's been mucking up his plans.
There's gotta be an easier way, surely?
Reasonable Explanation: "Do I look like a man with a plan?" The sheer lack of sense behind this scheme certainly fools the authorities, who are lulled into such false security they leave the Joker sitting in the interrogation room, guarded by a single inept cop.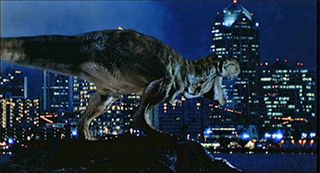 23. The Lost World: Jurassic Park (1997)
Reasonable Explanation: Hello, deleted scene. A shot cut from the finished film shows a Raptor escaping the ship on its arrival; clearly it escaped and massacred the crew.
... Although not, apparently, before they were able to steer the ship towards harbour. Good timing, raptors.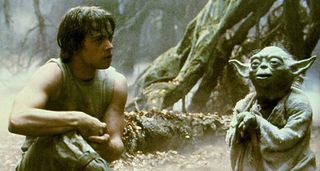 22. The Empire Strikes Back (1980)
In between, however, all that happens to Han and Leia is theyre chased through an asteroid belt, while Luke finds Yoda and achieves a significant portion of his training.
Either Yoda works really fast (not very likely) or Han and Leia have bunked off for some quality time en route to see Lando Calrissian.
Reasonable Explanation: Given that the Millennium Falcons engines fail throughout the film, we have to assume it takes Han ages to pilot the thing to Cloud City.
Presumably there are several more off-screen incidents of C-3PO butting in as they're about to get jiggy, which is why nobody cares when he later goes missing.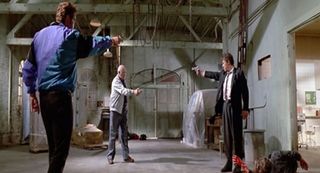 21. Reservoir Dogs (1992)
Bang, bang, bang! Everyone goes down... but who shot Nice Guy Eddie?
Reasonable Explanation: The apocryphal story is that Chris Penn's squib went off too soon, an accident that Quentin Tarantino liked so much he left it in for film geeks to chew over.
In the script, however, Mr White is supposed to have shot Eddie after killing Joe, and Harvey Keitel makes a move to do so even though Penn's already falling, so that's still the best fix even if the visuals don't quite tally.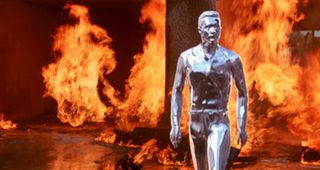 20. Terminator 2: Judgement Day (1991)
But where does this leave the T-1000, who is made entirely from liquid metal and therefore has no tissue matter at all?
Reasonable Explanation: Things have moved on from the events of the first film, and Skynet has developed a workaround for the whole "living tissue" conundrum.
In which case, there's no need for the T-1000 to be naked, unless he's trying to trick any passing gawpers into thinking he's an older model of Terminator. Which would be exceptionally paranoid for an emotionless machine.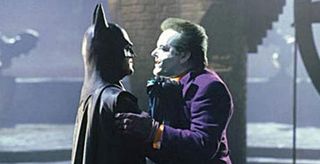 19. Batman (1989)
The Jokers response (I was just a kid) rather implies he knows Batmans secret identity, which would significantly alter our perception of everything that's happened before.
Reasonable Explanation: Not necessarily. Jack Napier has clearly killed a lot of people; maybe its his standard line for dealing with vengeful orphans.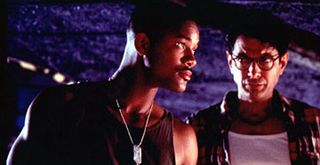 18. Independence Day (1996)
But how is this virus going to be downloaded? By plugging in a Mac to their extra-terrestrial systems.
Reasonable Explanation: There is at least a deleted scene showing Goldblum dicking about with his computer to make it compatible, which at least proves Emmerich was aware of how silly this was going to look.
Even so, you have to assume the aliens are big Apple fans. Maybe they invaded to get their grubby protuberances on an iPod, but arrived a few years too early.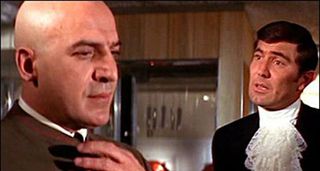 17. On Her Majesty's Secret Service (1969)
When Blofeld (Telly Savalas) meets Bond (George Lazenby), he doesnt seem to recognise him despite the fact they shared the screen in previous 007 flick You Only Live Twice.
Granted, neither is played by the same actor (Sean Connery and Donald Pleasance last time, of course), but still
Reasonable Explanation: A hangover from the original script, which explained that Connery-Bond underwent plastic surgery to look like an Australian model. That premise was dropped, hence the error.
So lets just say, Blofelds a busy man. He cant remember every secret agent who tries to stop him.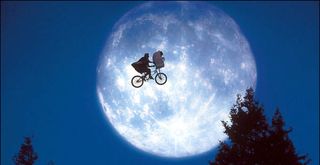 16. E.T. The Extra Terrestrial (1982)
So how come at the beginning of the movie, with government agents in hot pursuit, why doesn't the titular off-worlder use this handy little conjuring trick?
Reasonable Explanation: He's still figuring out gravity.
15. North By Northwest (1959)
So what's their great masterplan? A bomb? An assassin with a sniper rifle? Nope: a crop-duster plane piloted by America's doziest flyboy.
Reasonable Explanation: In the skewed logic of the master criminal, the more bizarre the accident is, the less likely it is to be investigated.
Alternatively, Masons showing off. He does have a secret lair on top of Mount Rushmore, after all.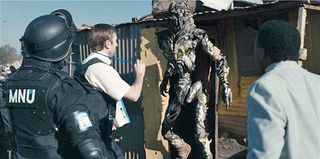 14. District 9 (2009)
And yet... in 20 years of slavery, the aliens have never once thought to raid the stores, break out the weapons and kick some ass?
Reasonable Explanation: According to Neil Blomkamp, he'd conceived the aliens as worker drones.
The leadership caste having expired during the mother ship's arrival on Earth, the survivors simply aren't programmed to do anything without instruction.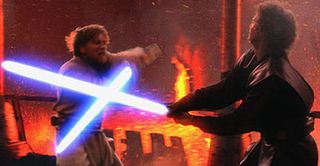 13. Star Wars Episode 3: Revenge of the Sith (2005)
The bigger problem caused by Lucas' retcon is that Obi-Wans daft scheme to protect Anakins son makes zero sense. Sure, Ben, let's take Luke back to dad's home planet, leave him with family and keep the surname Skywalker. That'll work.
It doesn't even do Obi-Wan any favours, since he's forced into exile on a shithole desert planet he clearly loathes.
Reasonable Explanation: Its a Jedi mind trick. This is not the obvious hiding place youre looking for, etc.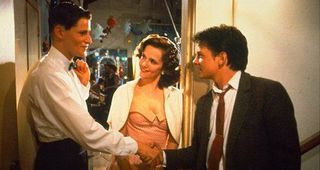 12. Back To The Future (1985)
So how come George and Lorraine don't remember Calvin Klein, the kid who brought them together and inspired Georges career as a sci-fi novelist...?
... And who, more importantly, looks exactly like their son?
Reasonable Explanation: They know.
Logically, Marty's childhood should have been much nicer under George and Lorraine 2.0 than it was originally. So, to avoid a paradox, Doc Brown has warned them to raise Marty so he'll turn out exactly like the Marty in the other timeline.
And theyre hardly going to tell Marty that.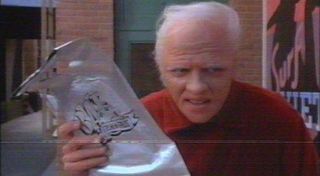 11. Back To The Future Part 2 (1989)
Elderly Biff (Thomas F. Wilson), having stolen the time-travelling DeLorean to give his younger self the sporting almanac that will make him a millionaire, returns to 2015.
Logically, this interference should have warped the timeline into a new shape, as Marty eventually discovers in alt-1985. Yet Biff returns to the original 2015, showing no sign that anything has changed. What gives?
Reasonable Explanation: Old Biff's presence is an anomaly, which won't last long.
Zemeckis actually filmed a scene where Biff, like Marty in the first film, starts to fade from history, but it was a victim of the editors scissors.
10. Citizen Kane (1941)
Trouble is, as depicted in the opening scene, Kane died alone, so who heard him?
Reasonable Explanation: Later, Kane's butler earns a bit of cash telling the journo he heard Kane say "Rosebud" a short while before his death.
Quite possibly, it was the butler who started the "Rosebud" rumour in the first place so he earn a few bucks.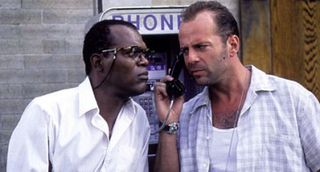 9. Die Hard With a Vengeance (1995)
Yet this plan relies on McClane surviving the tasks Gruber sets him. So why does the first "Simon Says" put McClane in peril by sending him into Harlem wearing a racist banner?
Reasonable Explanation: Surely it's a little too convenient that Carver (Samuel L. Jackson) turns up to save McClane from being killed. The only logical explanation? Carver's working for Gruber the whole time.
He just never gets found out because he switches sides when he figures out McClane is going to win.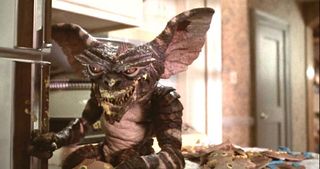 8. Gremlins (1984)
Don't feed the Mogwai after midnight? It's always after midnight somewhere. Besides, when does it become safe to start feeding again? And what happens when the clocks go forward?
Somebody, please, shed some light on this. But not sunlight. That'll kill 'em.
Reasonable Explanation: The Mogwai somehow adapt to the routines of humans wherever they are.
Either that, or they've evolved to go loco when those late-night TV phone-in quizzes start broadcasting.
7. The Sixth Sense (1999)
Even when Cole tells him he can see dead people who don't know they're dead.
Reasonable Explanation: Arguably, Cole's line hand-waves over the cracks in logic by focussing on the psychological implications of Malcolm's limbo. In other words, the poor fella's in serious denial.
Even so, the doc's marriage to Anna (Olivia Williams) must have been a real bore if he thinks sitting in silence during dinner is normal.
6. Avatar (2009)
Nope: the otherwise totally brutal Colonel Quaritch (Stephen Lang) seemingly allows her to wander freely around the base, conveniently allowing her to rescue Jake Sully (Sam Worthington).
Reasonable Explanation: Either Trudys got some dope on Quaritch, or he fancies her. The softie.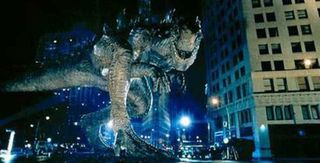 5. Godzilla (1998)
For some reason, though, they've done nothing to barricade the massive hole in the floor of the arena. The way our heroes got into the place to start with.
Yes, this one's literally a plot hole. Perhaps its an in-joke.
Reasonable Explanation: The hole leads to the sewers. Maybe they think the little Godzookies are allergic to human effluence.
... Opportunity missed for one hell of an alternative ending.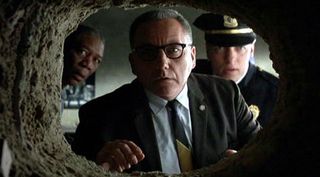 4. The Shawshank Redemption (1994)
We're not sure what stretches belief the most: the fact that Andy's first instinct after decades of captivity was to neatly re-attach the poster to the wall... or that he was able to achieve this from inside the tunnel.
Reasonable Explanation: Practice makes perfect. Working out how to stick the poster back down probably whiled away the years while he was digging.
3. Ocean's Eleven (2001)
It's the film's great "ta dah" moment, as we realise that the crew has switched bags and is sneaking the real money out of the vault at that precise moment.
Question is. how did the gang get the flyers into the vault in the first place?
Reasonable Explanation: This is Vegas, and strange things happen. Maybe some rich guy collects the flyers and has kept them in the casino vault for safekeeping.
Yeah, we're stretching. Even Steven Soderbergh has stated there is no explanation. Aptly, it's one big con.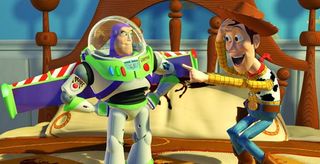 2. Toy Story (1995)
So why does Buzz Lightyear, who thinks he's a real Space Ranger, play possum along with the rest of the gang when Andy is around?
Reasonable Explanation: Buzz has been programmed in first contact etiquette, so he's doing the diplomatic thing by indulging the whims of the locals.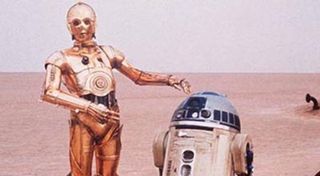 1. Star Wars (1977)
We're talking, of course, about the incredulous decision of a Star Destroyer commander to let an escape pod go, during the middle of a pitched battle to locate the blueprints that will give the Rebel Alliance the upper hand.
Had George Lucas let the pod sneak off undetected itd have been fine, but he draws attention to the damn thing by having the officer scan it for "signs of life." In a storyworld populated by robots.
The sensible thing to do would have been to blow it out of the sky just in case.
Reasonable Explanation: The officer is a Rebel sympathiser. Has to be.
He should have been awarded a posthumous medal in the films final scene. He did more to help the cause than Chewbacca anyway.